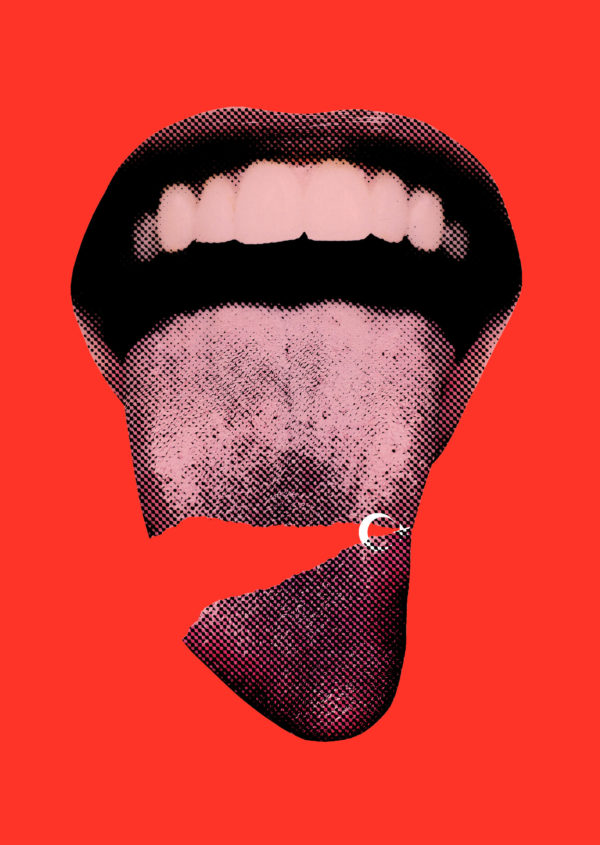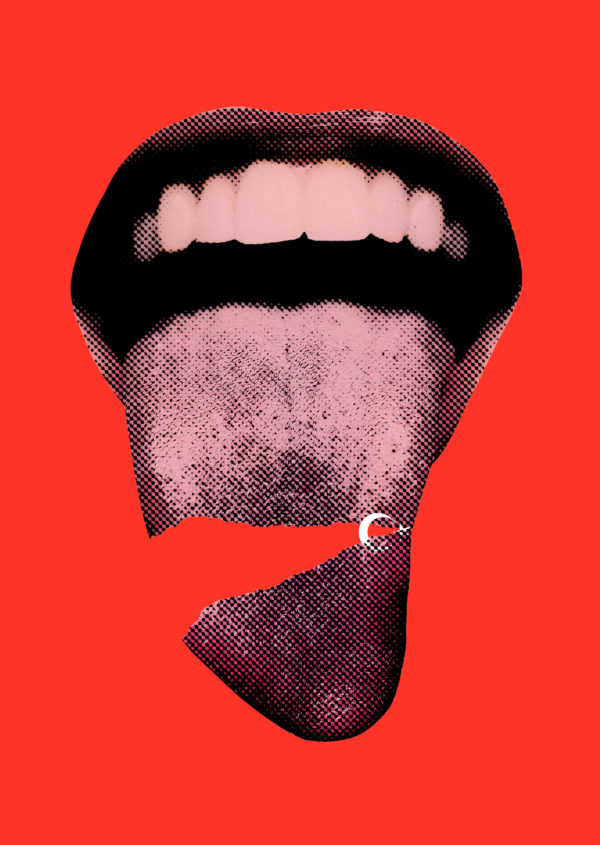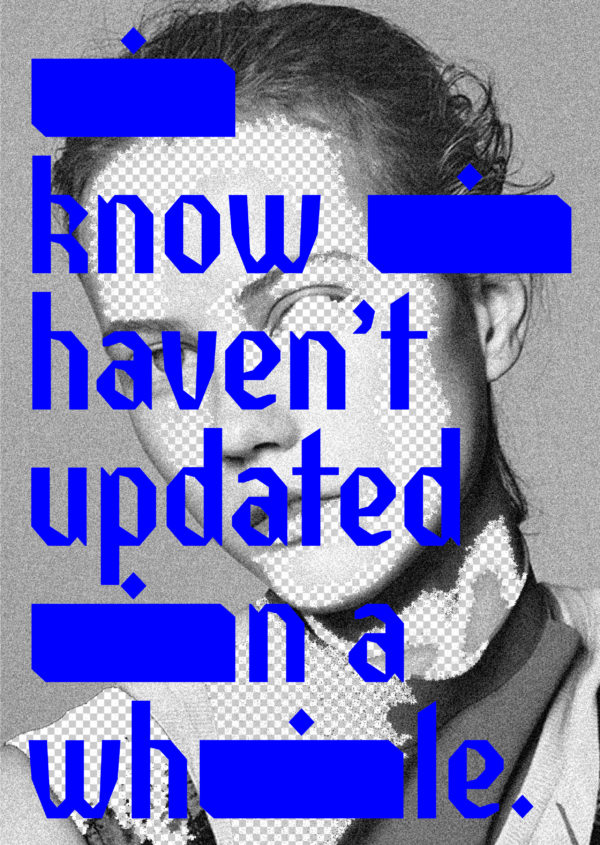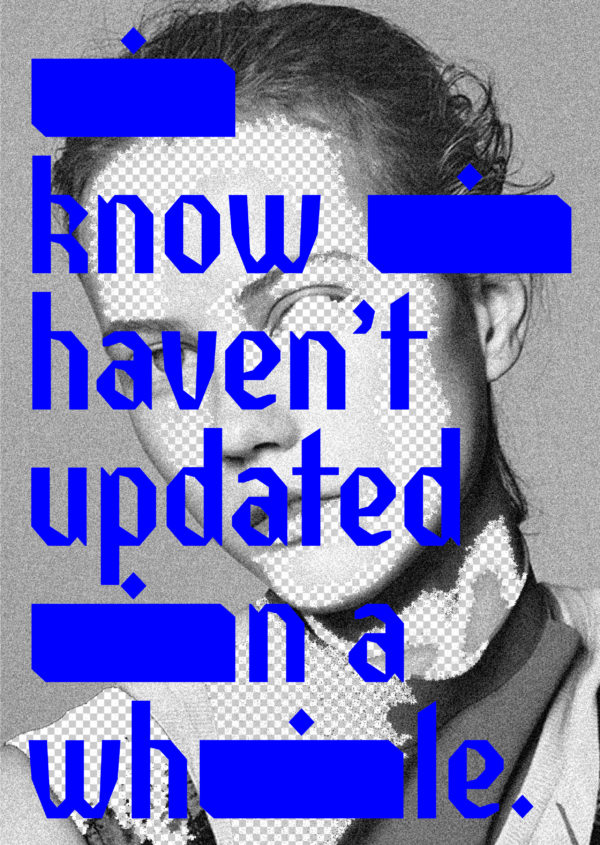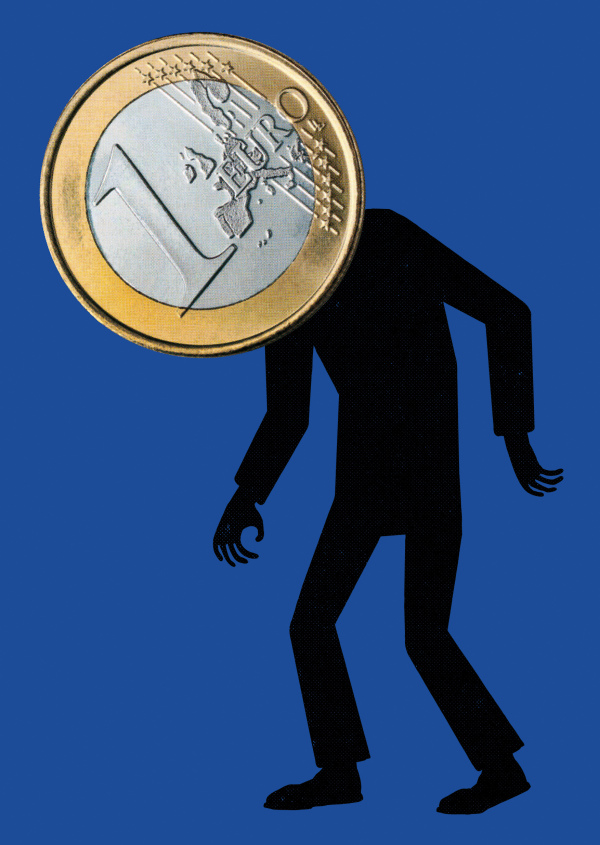 Andreas Golde
Fiscal Compact
Is it about the currency or the human?
Germany
2013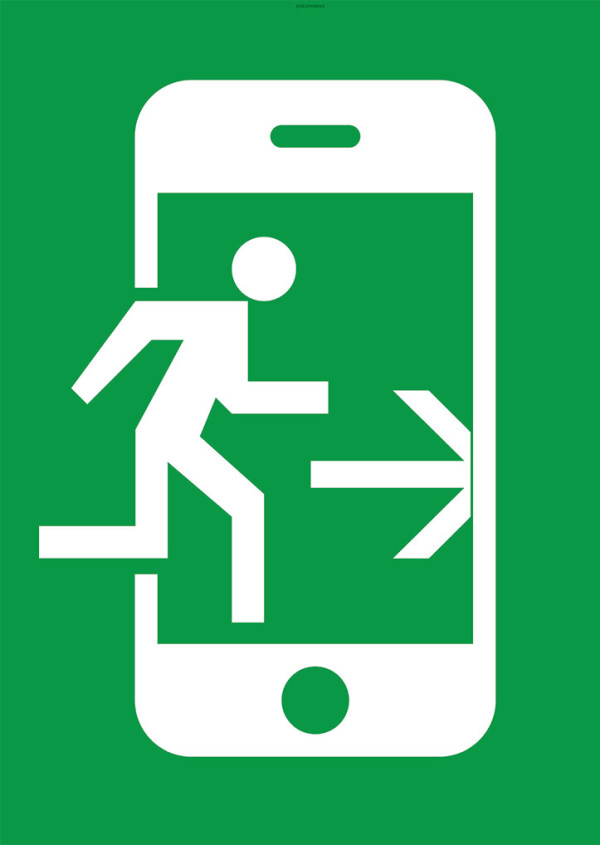 Markus Matthäus Scholz
Eskapismus
A mass phenomenon and at the same time the image of Western societies:
The increasing escape into virtuality, constant availability and the risk of social deformity are the negative side effects of continuous use of mobile devices in modern times.
Germany
2014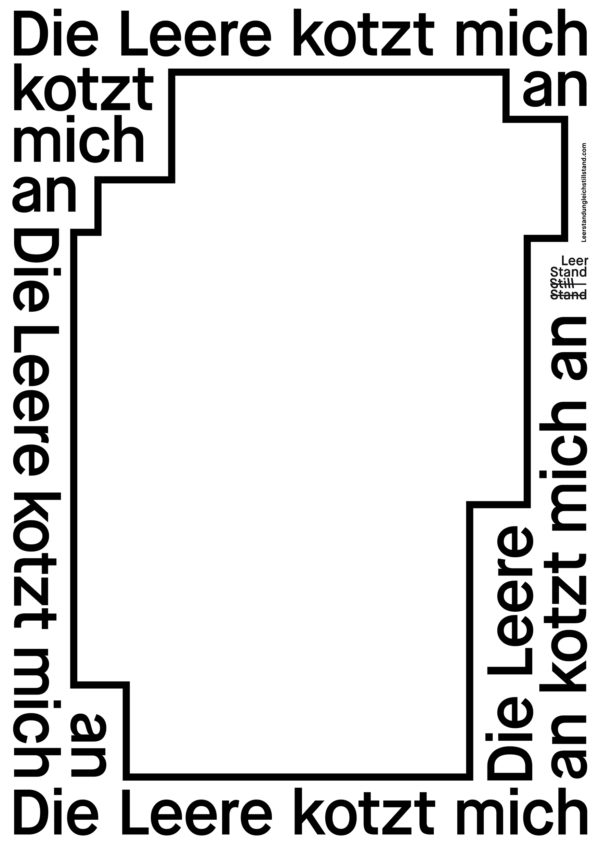 Vivien Staff
The Emptiness sickens me
Residential and commercial space has become a rare and expensive thing in cities. To achieve sustainable urban development one must properly handle resources, and this includes existing buildings. This is not a rational or social issue per say, but more a question of creating a space for fresh impulses. With the right amount of commitment, dedication and active involvement, we can create attractive new forms of utilization.
We must raise awareness of vacancy within the population of our cities, and this poster is designed to just that. The main message is aimed to make the issue up close and personal, by addressing us directly. The poster mourns the state of affairs, pressing us to change something about it.
Germany
2019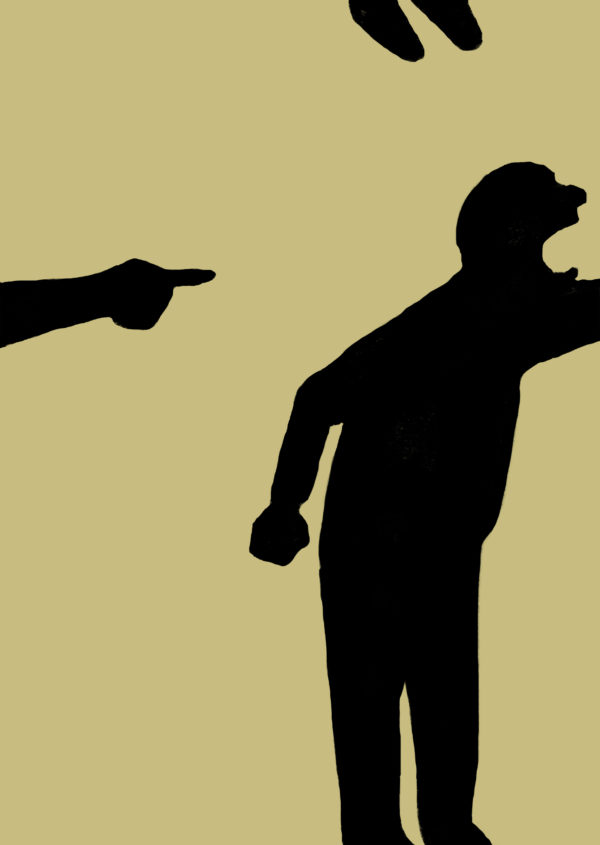 Mario Kupcevsky
Maybe it's yourself?/(Blame Loop)
We like to blame others, but… Everyone else is poisoning the environment, but… I'm not going to stop flying log distance, drinking from plastic cups, or get rid of my car. (It's often the right-wing that loves to place the blame on others, and get offended when their own hypocrisy is unmasked).
Germany
2018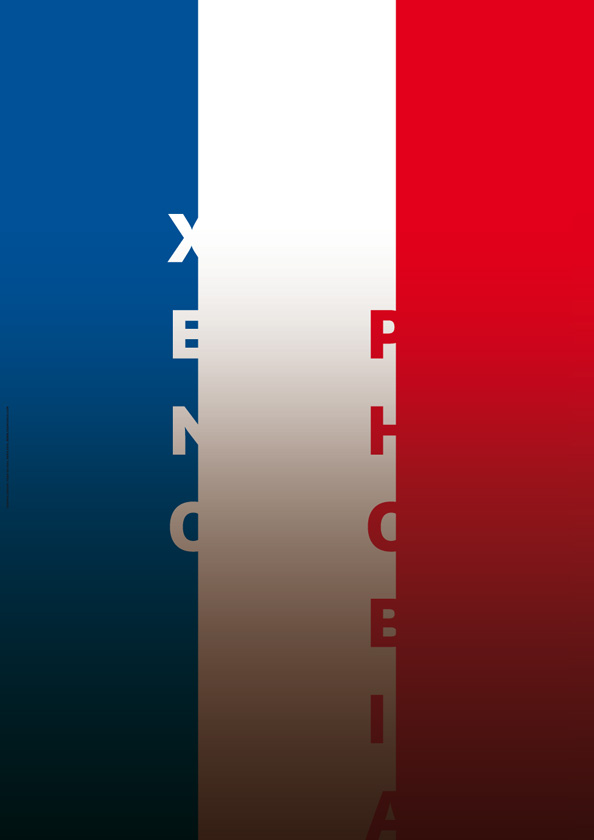 Germany
2010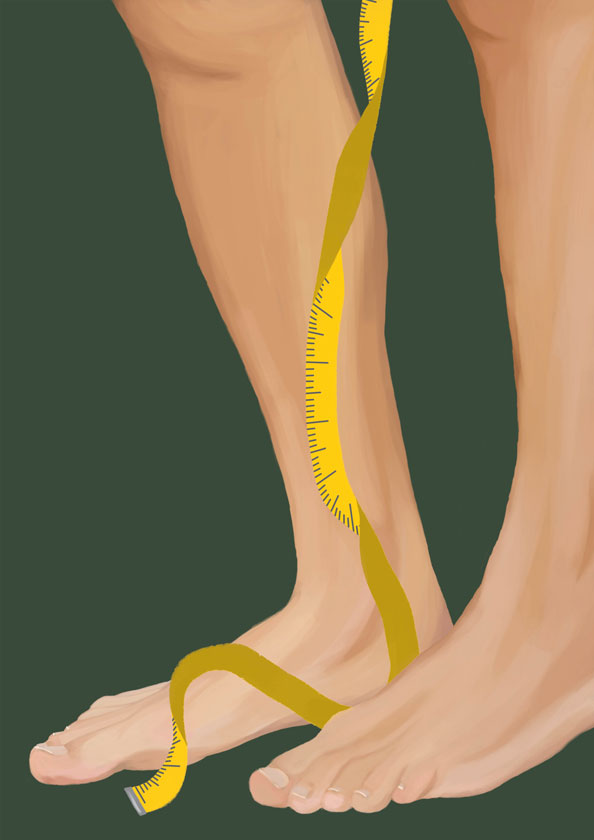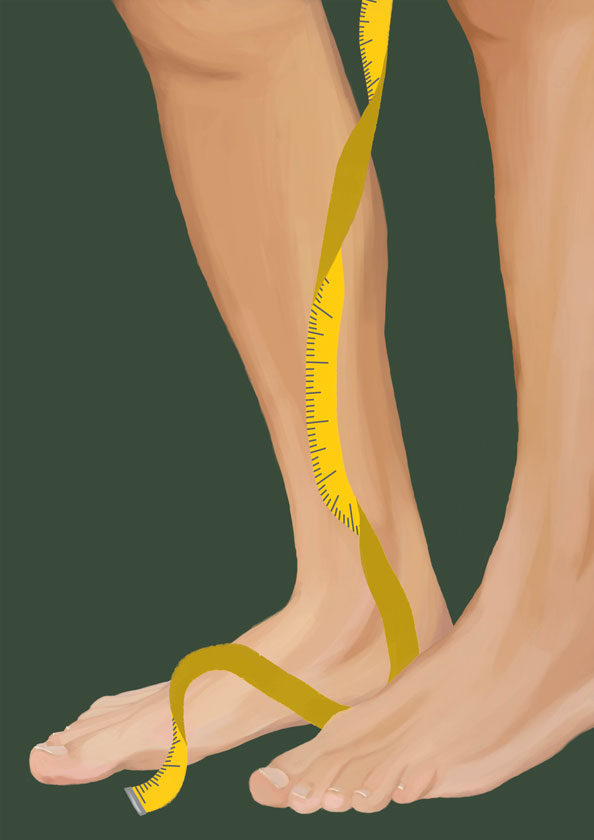 Zoé Hall
Form Follows Function
People are reduced to superficialities, which have nothing to do with the natural course of events. The (western) beauty ideal detaches itself from the original function of the human organism. This example refers to men, but the principle obviously counts for women too.
Switzerland
2015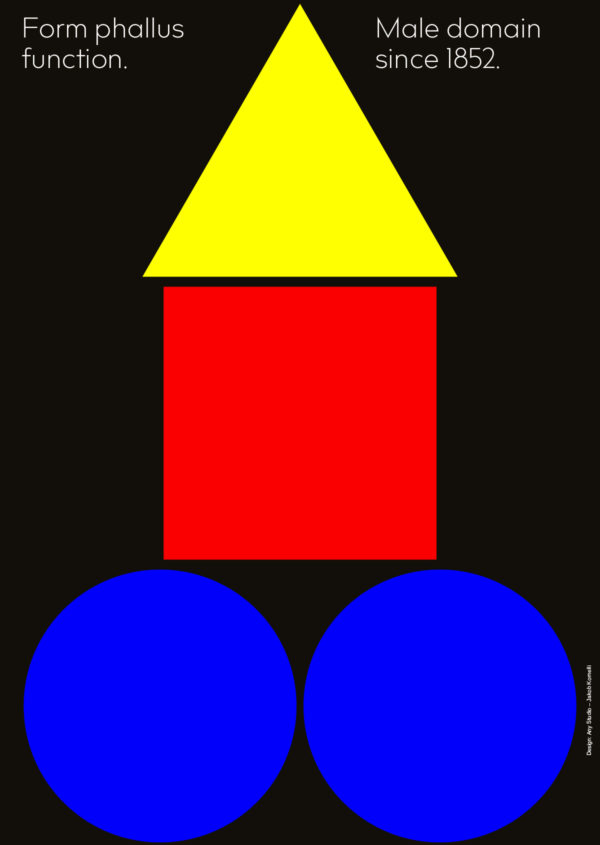 Jakob Kornelli
Form Phallus Function
Form Phallus Function is more than a pun – it points out and criticizes that architecture and design have been a male domain since ever. Simplicity in color and shape, inspired by the iconic bauhaus designs, hit the nail on the head and – in a charming and humorous manner – ridicule this ever lasting motto in design. Less women are never more!
Germany
2017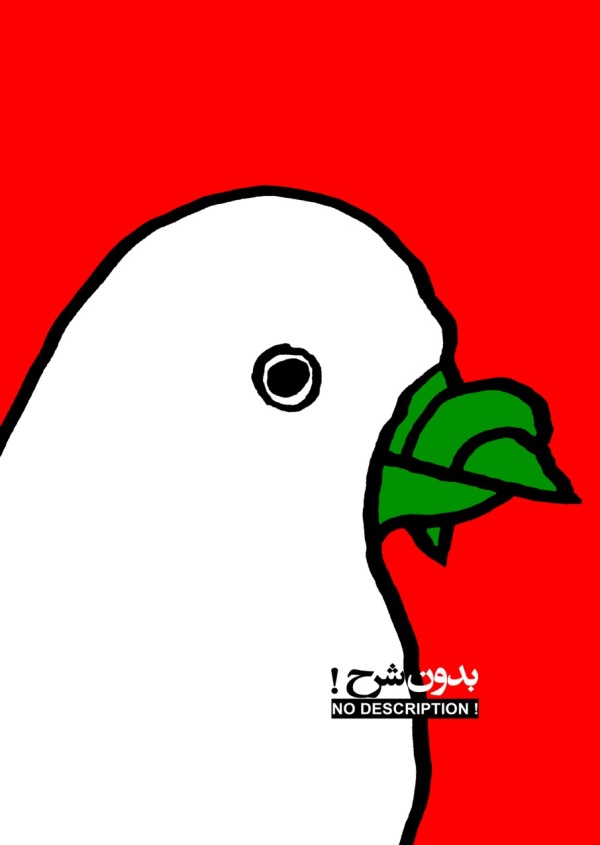 Maryam Azad
No Description!
This poster is about freedom of speech.
It is the inalienable right of every human being who is denied of his in some countries.
The dove with beak tied is the metaphor of man under pressure that he could not express his opinions freely.
Iran
2011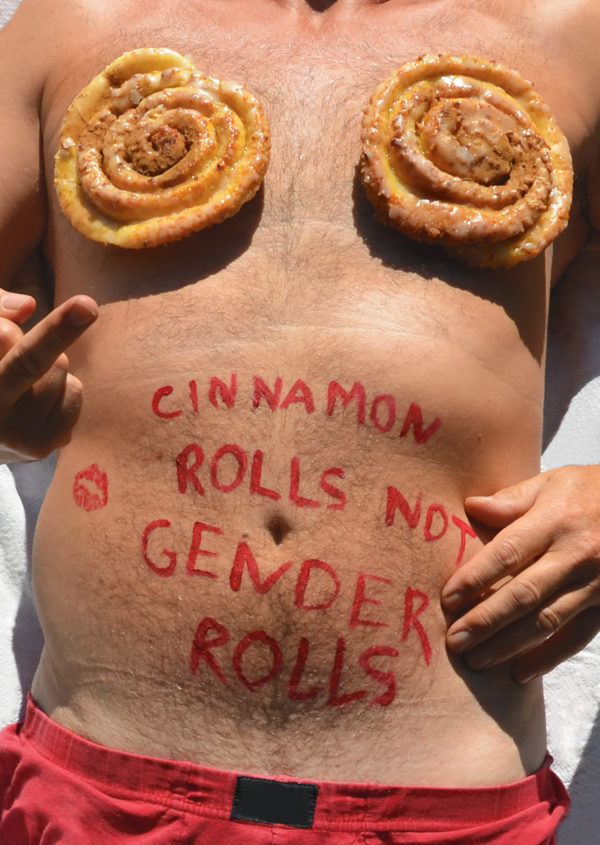 Vanessa Göttle
Photo with Dad
men cry,
women masturbate,
men can use makeup,
women age,
men can wear dresses,
women must not want children,
men are vulnerable,
women can get violent,
men can love men,
women can love women,
men can like pink,
women can have body hair,
men don't have to be muscular,
women don't have to be thin,
men don't have to love sex,
women can be good bosses
…
Germany
2021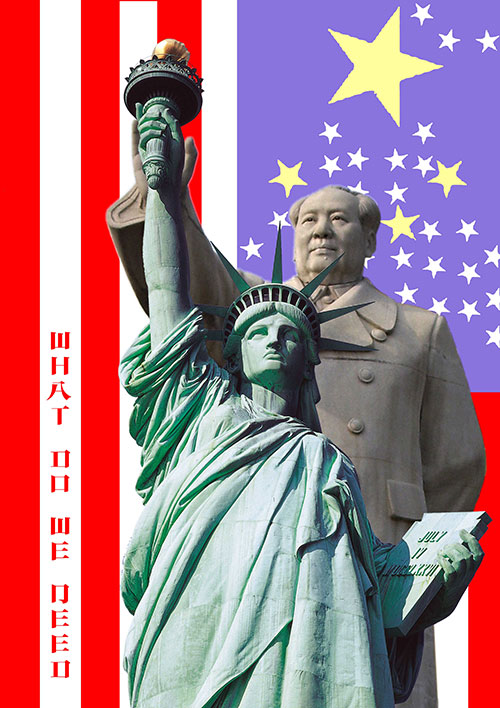 Jiang Yinggui
What do we need?
What we need is the Statue of Liberty or the same God like Chairman Mao! What do we really need: Freedom? Democracy? Or a common culture of the world? I combined the Chinese and Western symbols to express the embarrassment of a reality show that brings all the confusion of the cultural differences.
China
2012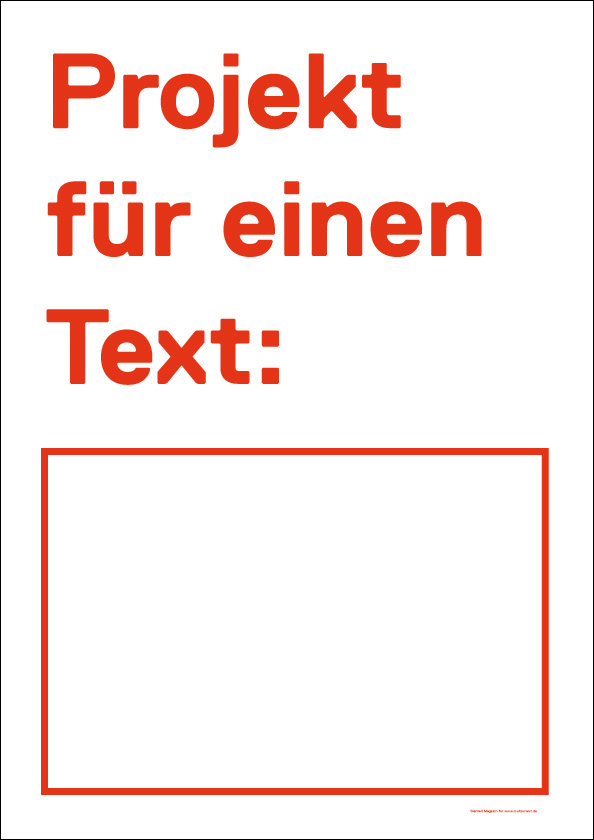 Germany
2010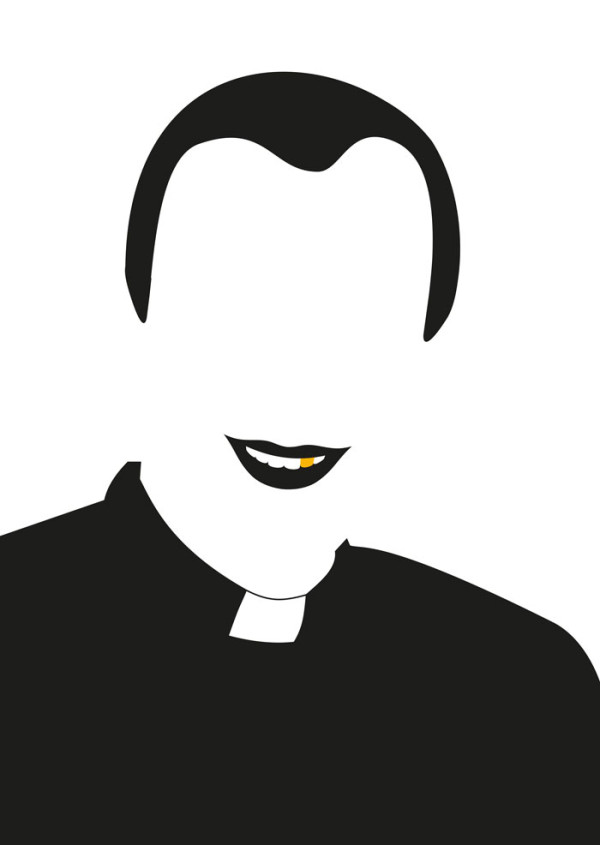 Edyta Kurc
Golden Boy
Basic salary, tray, baptisms, weddings, funerals and carols – those are sources of priests earnings. But according to what they say, they earn as much as doctors and pay ten times lower taxes. That sound pretty good. Divine life!
Poland
2016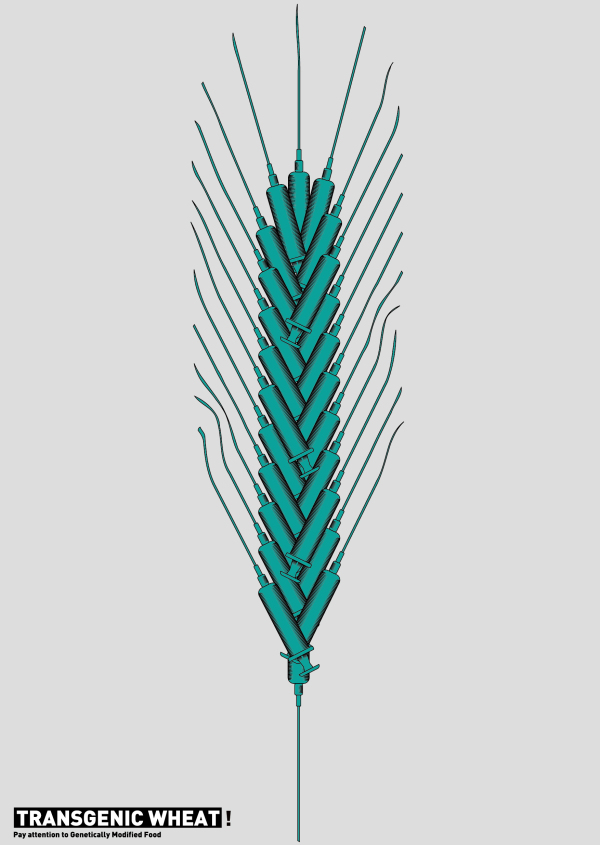 Truely He
Transgenetic Wheat
Has genetically modified food already shown up in your daily life? Are you enjoying horrible genetically modified food right now?
I do not believe that genetically modified technology can be perfect. Many examples are proving that our health is being threatened by the variations of plants' DNA. Therefore, let's pay close attention to the GM food around the world.
China
2013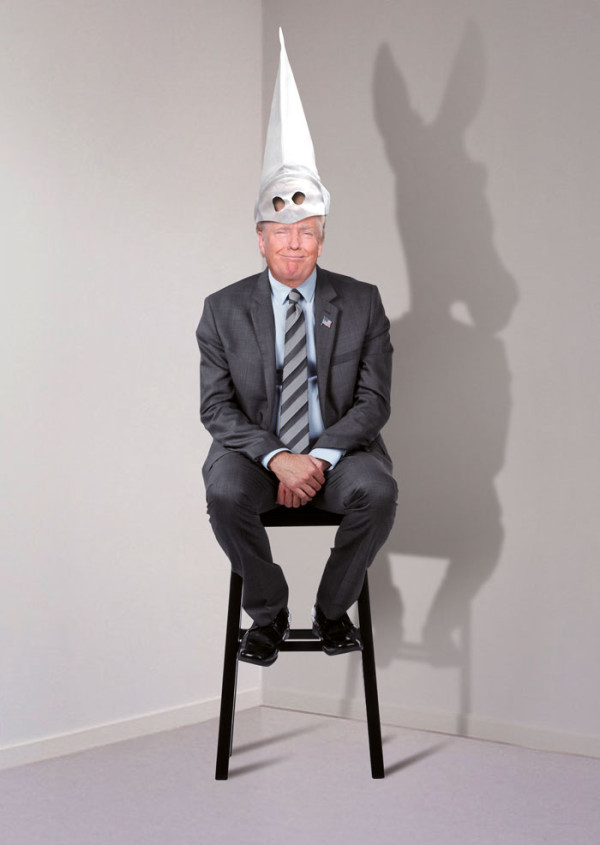 Luís Veiga
kkkkk
Trump represents all kind of extremism. This is beyond politics. This is about basic human decency. Integrity, loyalty, honesty. Trump has misrepresented and attacked the poor, Latinos, African-Americans, Asians, immigrants and other minorities. He has openly mocked the disabled. He has called women "fat pigs", "dogs", "slobs" and "disgusting animals". He's praised for "telling it like it is," except that Trump rarely says anything rooted in actual truth.
This is very serious: the most powerful country on earth has a fascist to run for president and about to be nominated as Republican candidate and perhaps President of the United States of America.
My poster is a satire of "kkk" using the "dunce cap" and the internet slang "kkkkk" for a big laughing.
Portugal
2016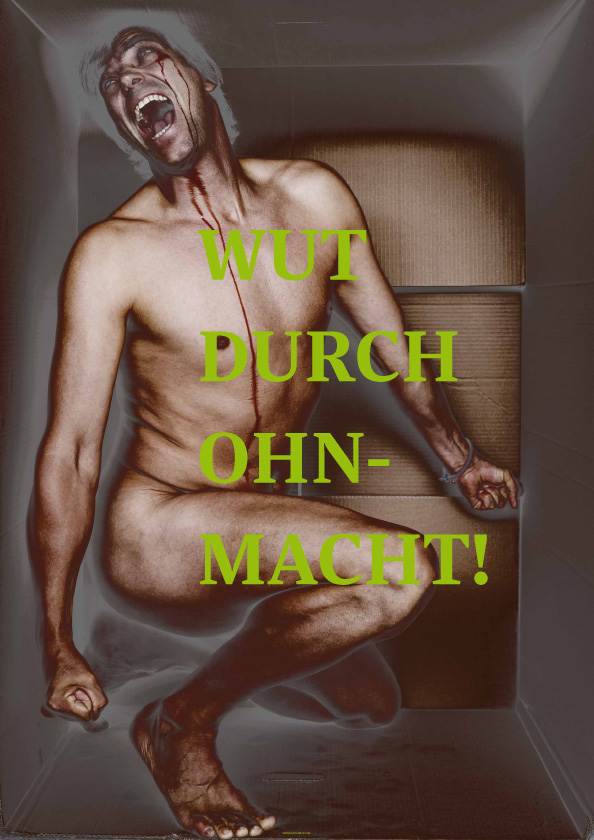 Germany
2010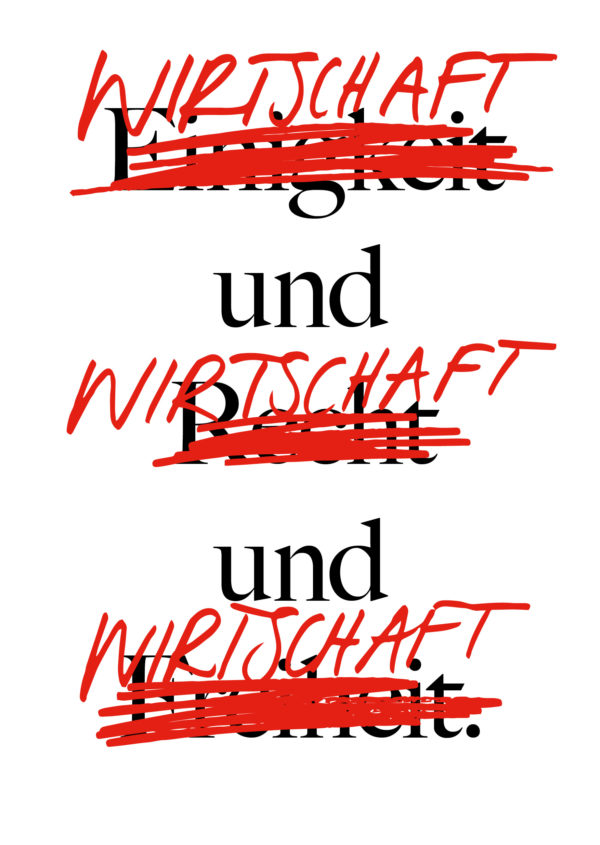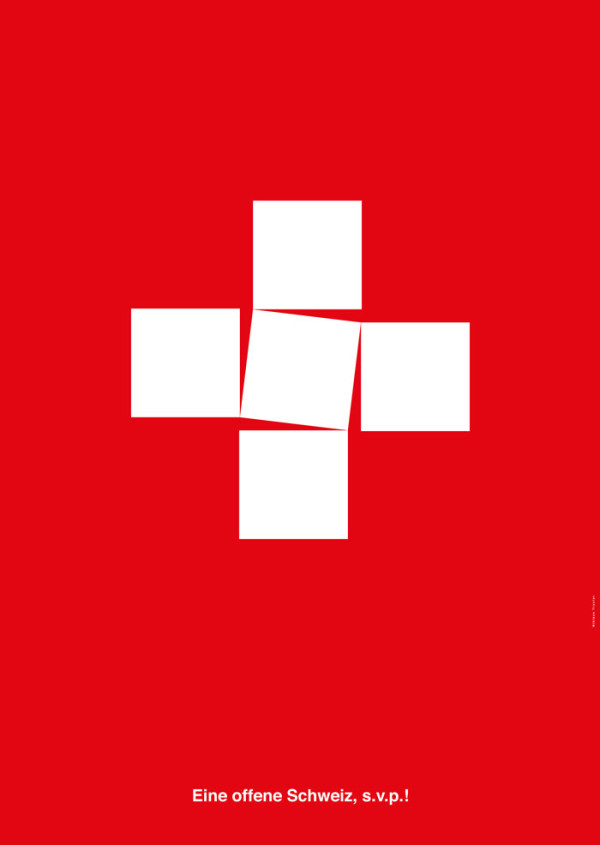 Niklaus Troxler
An open Switzerland, please!
Switzerland should open their boarders for refugees. In small letter "s.v.p." means in French "s'il-vous-plaît", in English "please". But in capitol letters, SVP stays for the Swiss right wing party SVP (Swiss Popular Party), who is against all immigration of refugees.
Switzerland
2016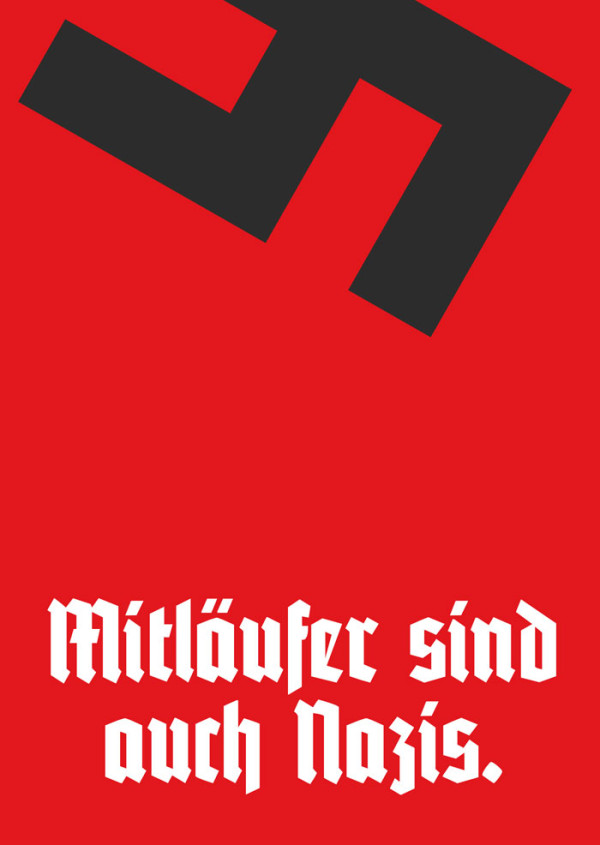 Tony Futura
Hangers-on (hangers-on are half nazis)
Not considering yourself a Nazi does not mean you're allowed to be rassistic towards others in public. Same as the sentence "I don't have anything against foreigners, but …" often ends with the complete opposite opinion. This is a poster to remind all the concerned citizens on what the other people really think about their behaviour.
Germany
2016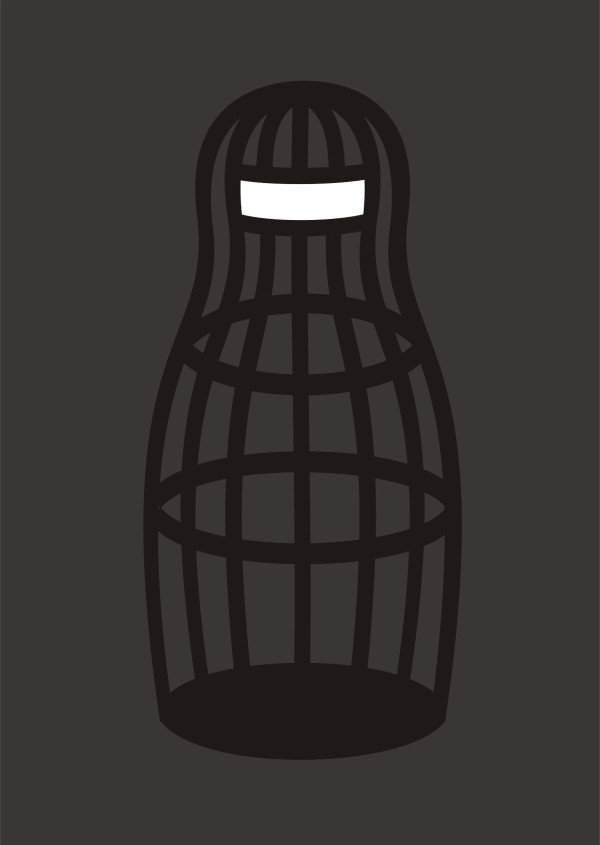 Miangliang Li
Cage
In many Islamic countries women rights are suppressed, there are too many rules and they have to dress in overall burkas that look like restraining cages, exposing only eyes that resemble a small prison window revealing a trace of light. This appeal is intended to loosen the restrictions on women.
China
2015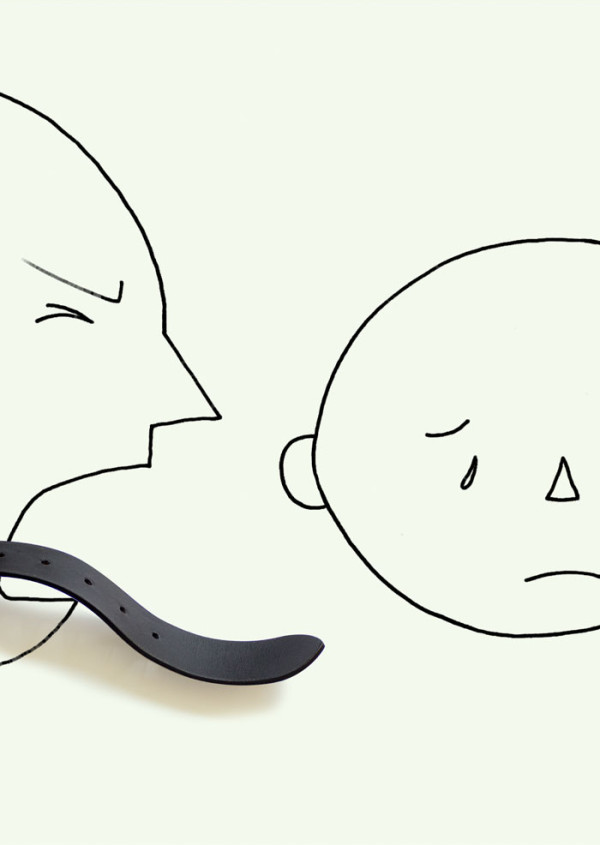 Javier Pérez
Domestic violence
Verbal abuse is just as harmful as the physical abuse. You have to correct children wisely and with love.
Ecuador
2016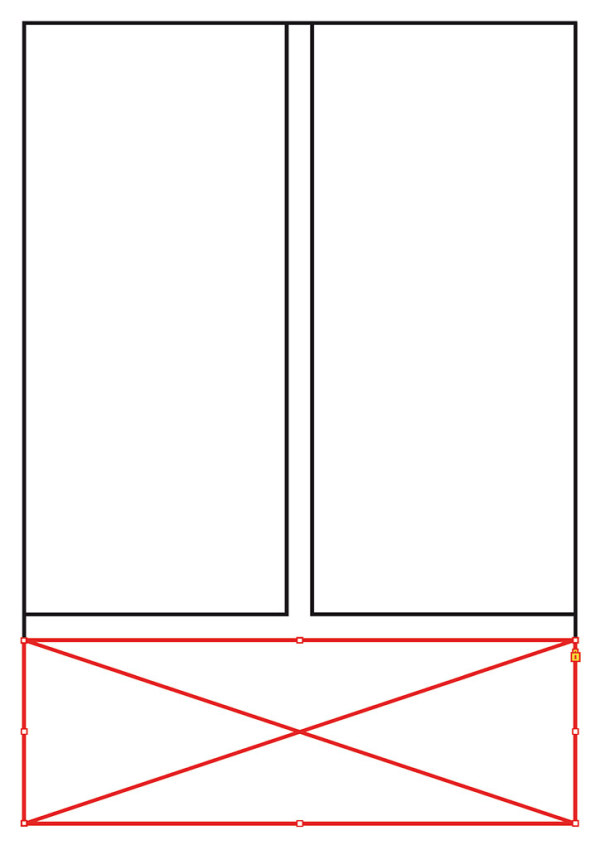 Kathrin Baumgartner
Let your opinion out
Everyone has the right to a voice. Give your opinion a "reason" to be heard. Stand to your opinion even if not everyone accepts it. Say what you think, even if censorship might prevent you from doing so.
Italy
2014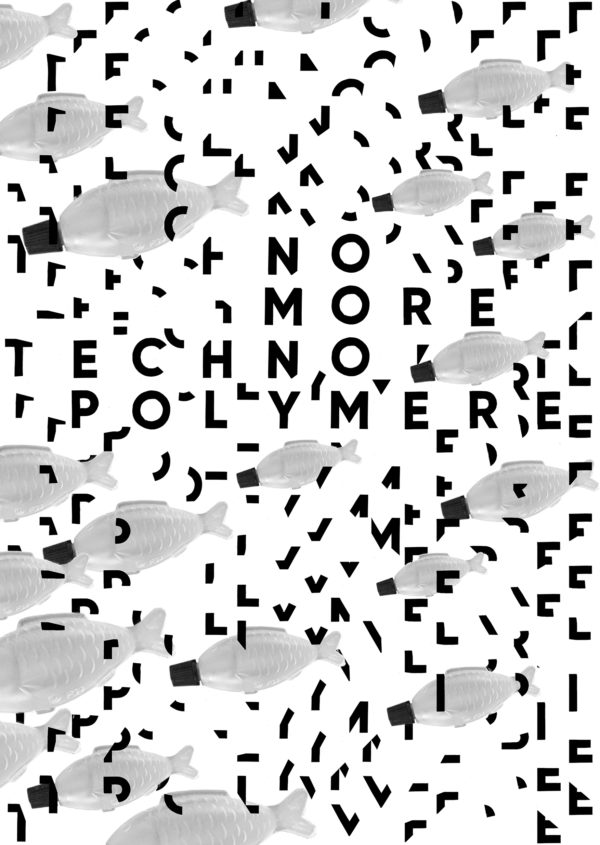 Laura Holst & Carolin Eberhardt
Technopolymarine Life
In 2050, 3x more plastic could swim in the sea than fish. There are already 6x more plastic in the water than plankton in many parts of the sea and many seabirds and marine mammals die from contact with plastic waste. A single plastic bottle takes 450 years to decompose in the sea, but it never dissolves completely, but splits only into small, barely visible plastic particles.
We need to rethink how we treat our environment. People should be made aware of this issue because it affects each of us!
Germany
2019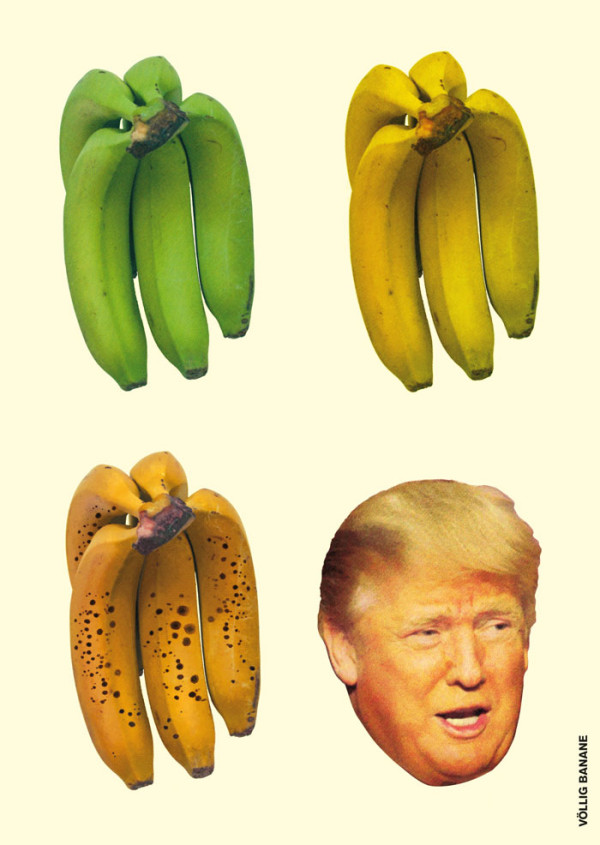 Mado Klümper
Völlig Banane (totally off)
The dangerous demagogy of Donald Trump
Germany
2016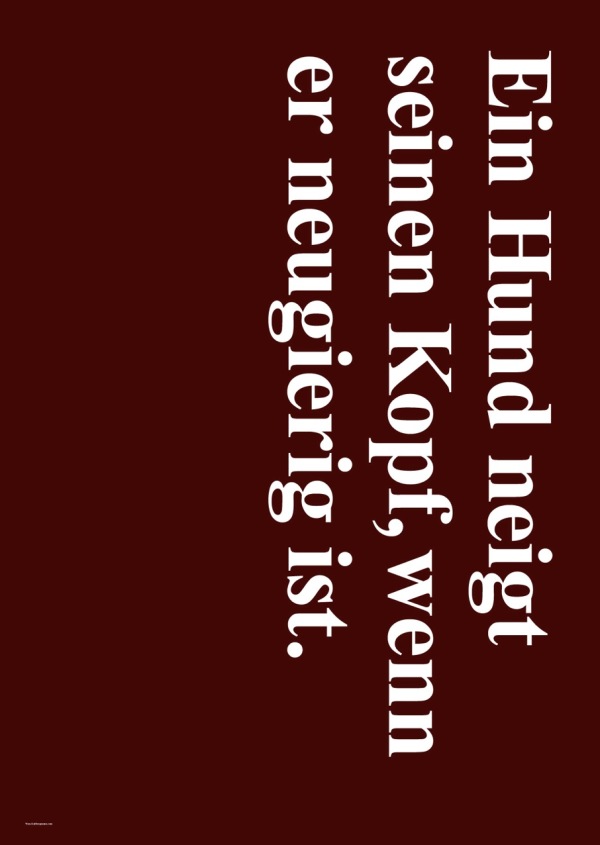 Kai Bergmann
Hund
"Plakate sind interaktiv.
Und provokativ.
Dieses mal nicht dekorativ.
Aber dafür plakativ.
Germany
2011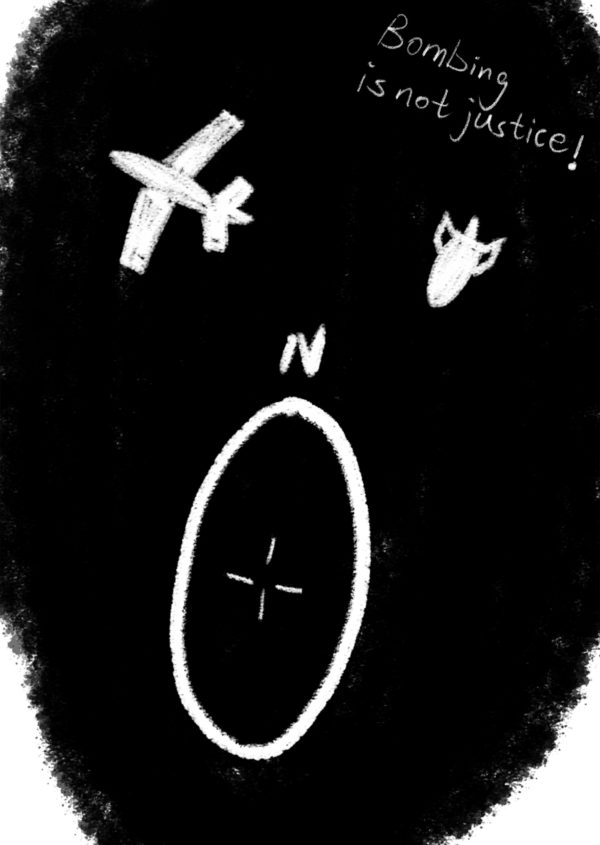 Yao Cui
Bombing is not justice!
The application of military drones has greatly reduced the risks and costs of bombing. For certain political authorities and interests, the new technology provides the convenience to harm innocent civilians in the name of justice. Facing violent tactics like bombing, the figure of the picture is howling from the bottom of his heart: NO!
China
2021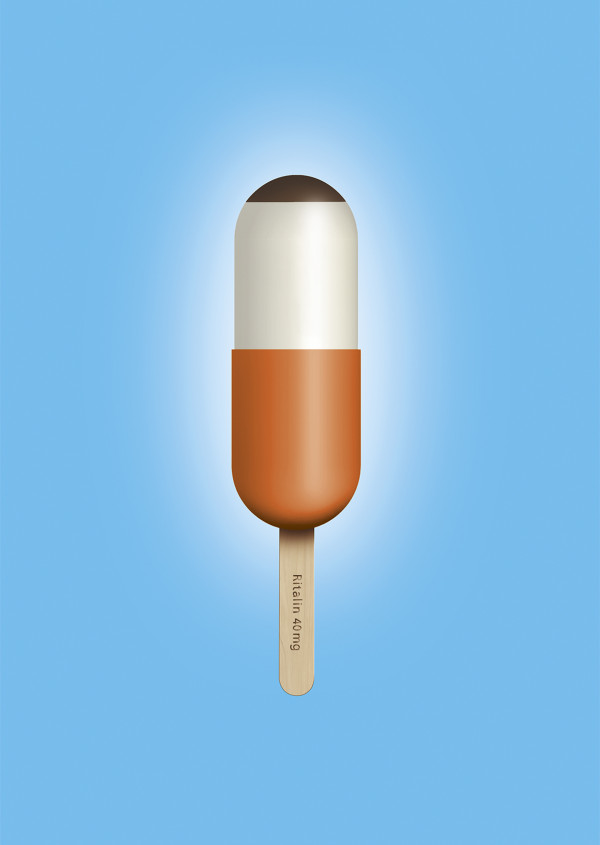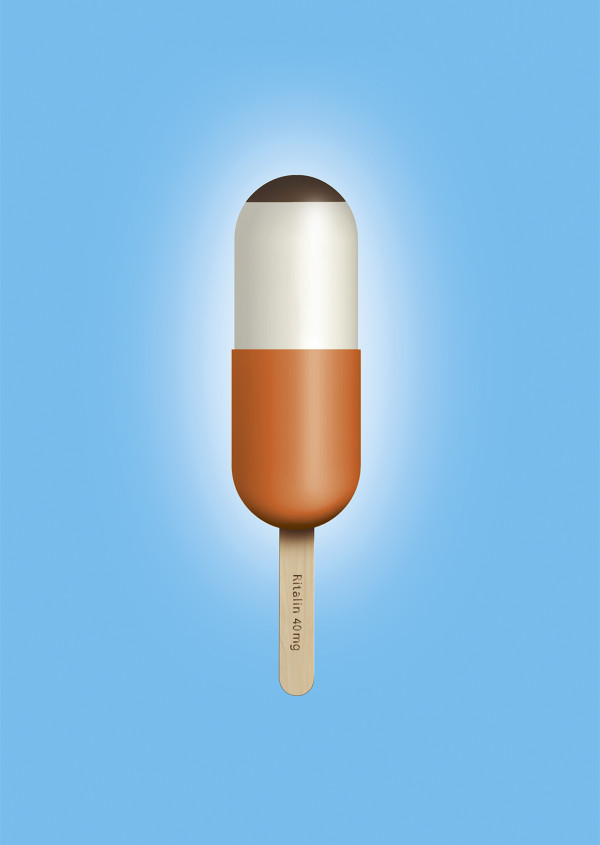 Déborah Mayer
Future Vision
Ritalin is »the« trendy medication of our time, which is being prescribed way too often, in my opinion to active children in order to adjust them to common standard. In my poster, a future is shown in hyperrealistic style, where Ritalin is used as a basic ingredient in children's nutrition products, such as the well known Swiss ice cream brand »Rakete« from Frisco (Nestlé).
Swizerland
2015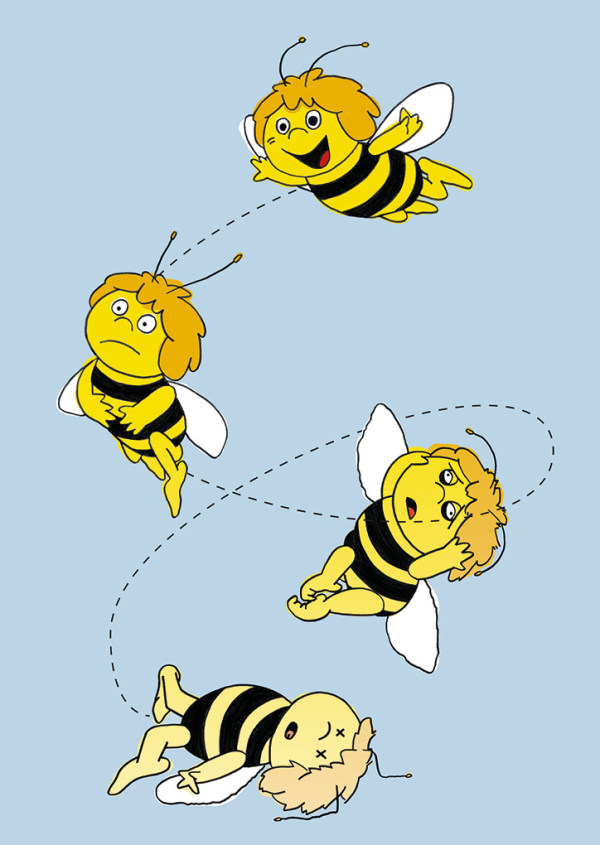 Jana Hofmann
Busy Bees
Busy Bees bust their backs, we barely notice busy bees kick the bucket, we barely notice busy bees become extinct, we'll barely notice.
Germany
2014