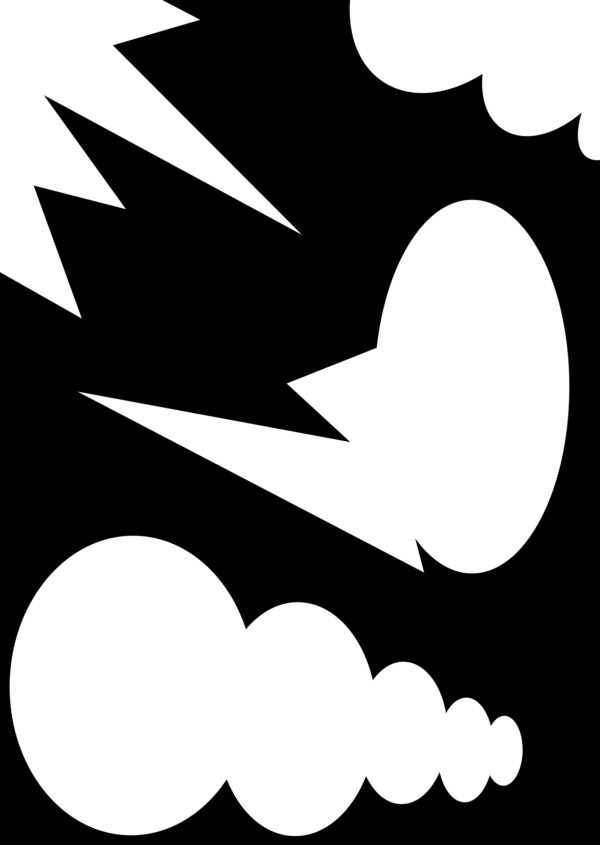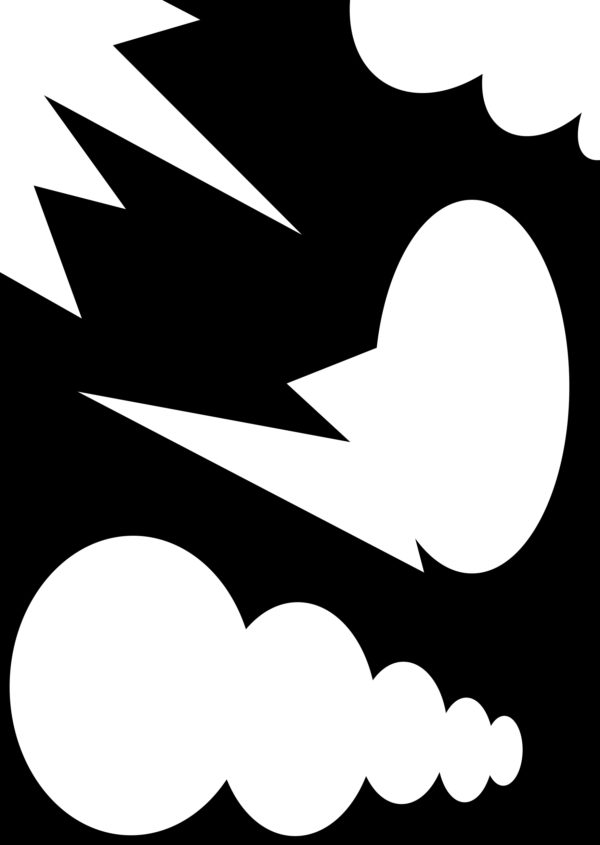 Moritz Borchardt
Zeitgeist
The "Zeitgeist" poster was created in response to the news headlines from several online newspapers one day in October 2017. When scrolling through news portal sites, the discrepancy between positive and negative, important and unimportant news is incredibly large. On some days, this rapid change of moods causes discomfort. On other days, it triggers a state of indifference.
Deutschland
2018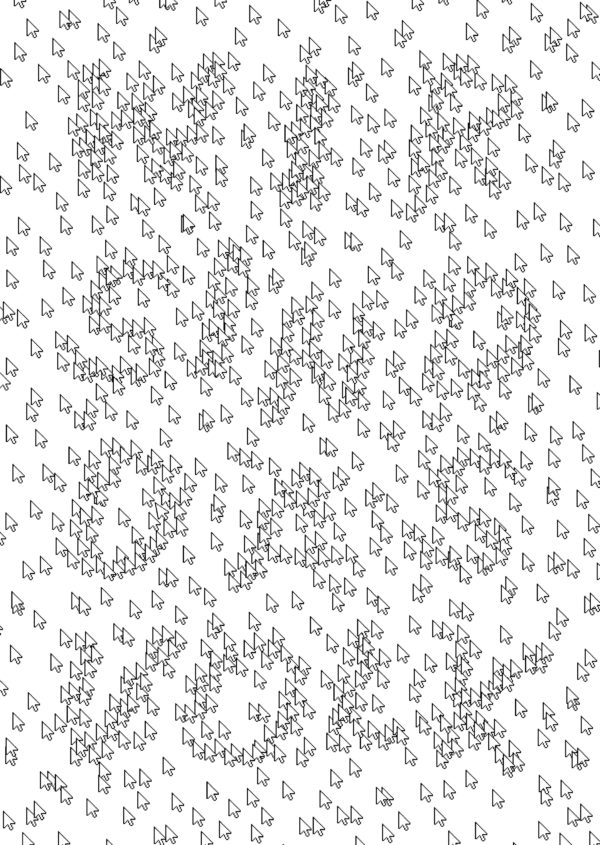 Finn Reimer
We are the people
This poster depicts a political slogan chanted in the Monday demonstrations in 1989/1990, as a protest against the GDR government.
Nowadays the masses have found the internet to voice protest and express their opinion. Anytime and immediately on can exert influence through online petitions, in comment sections or by hitting like buttons. The poster shows this shift in our culture of demonstration by a swarm of mouse pointers and thereby shows how a large number of individual elements can shape the public understanding.
Germany
2017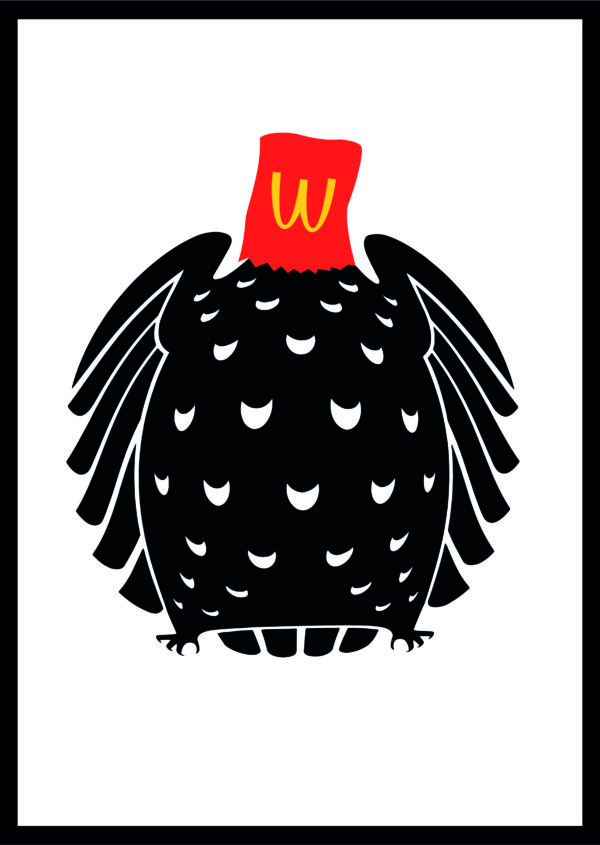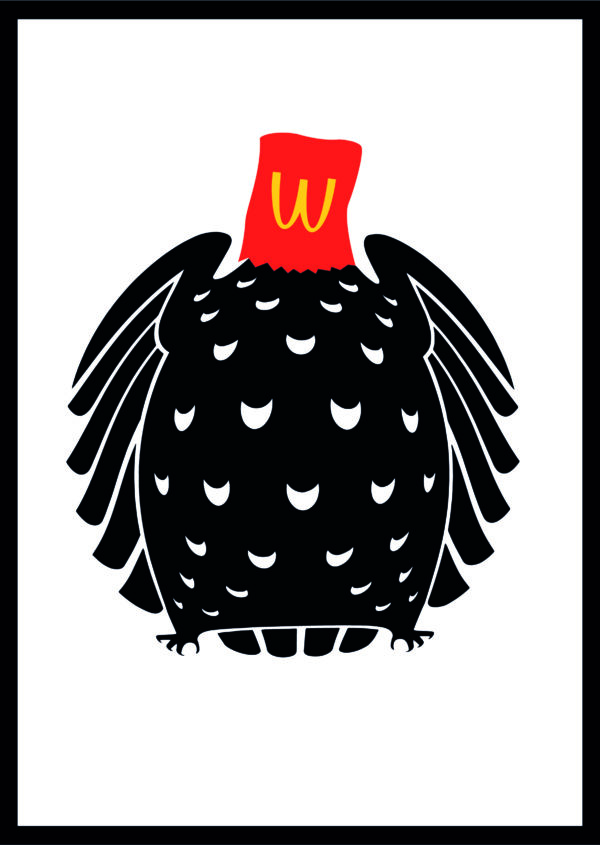 Amélie Le Boëdec
Obese Germany
67% of men and 53% of women in Germany are overweight (RKI). Both an unhealthy diet and lack of exercise can be actively changed! The number of clinically obese patients has doubled over the course of five years. Where is this trend heading? McDonalds and the like are not changing course: they still use glossy advertising, sweepstakes and toys for the little ones, to market their product. Aside from toys you might also get diabetes, cancer and fatty liver, for no extra charge!
Germany
2019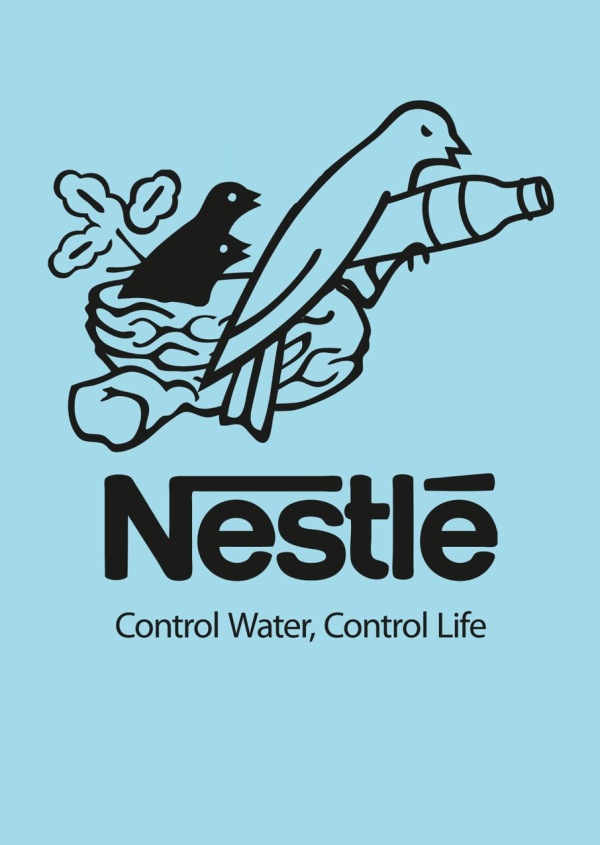 Matthias Diedrichs
Pure life
Nestlé ist Branchenführer im riesigen Markt der Flaschenwasser-Hersteller. Entgegen ihrem Image als umweltbewusster und ressourcenschonender Trinkwasserversorger, kauft Nestlé Nutzungsrechte an Wasservorkommen für wenig Geld, schließt die lokale Bevölkerung vom direkten Bezug der Ressource aus ‒ nur um ihnen anschließend das selbe Wasser, verpackt in Plastikflaschen, wieder zu verkaufen.
Dies alles geschieht zudem ohne Rücksicht auf die Umwelt, Beispielsweise wenn das Unternehmen die Quellen zusätzlich anbohrt um mehr Wasser als auf dem natürlichen Wege zu gewinnen. Dabei trocknen ganzen Landstriche aus, Ernten bleiben aus, ganze Ökosysteme sterben und Quellen haben keine Zeit sich wieder zu regenerieren.
In dem Bewusstsein, dass wahrscheinlich bereits 2025 ca. 3 Milliarden Menschen unter Wassermangel leiden werden, treibt Nestlé die Privatisierung und auch Monopolisierung dieser wichtigen Ressource stetig voran. Leider wird über dieses Thema nur sehr wenig berichtet und gesprochen.
Für mein Plakat habe ich das Logo von Nestlé der Realität angepasst, und den Slogan von "Good Food, Good Life" zu "Control Water, Control Life" umgewandelt. Wer das Wasser kontrolliert, kontrolliert das Leben.
Germany
2011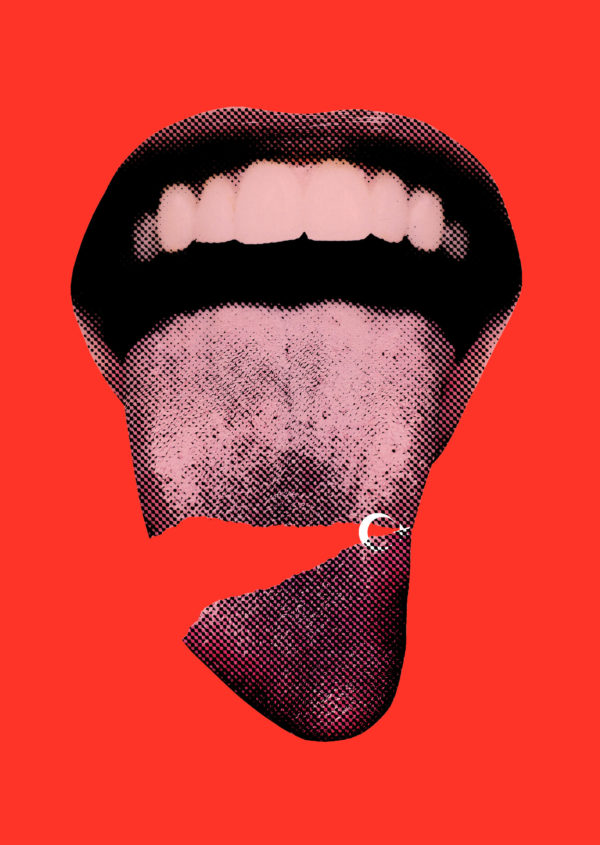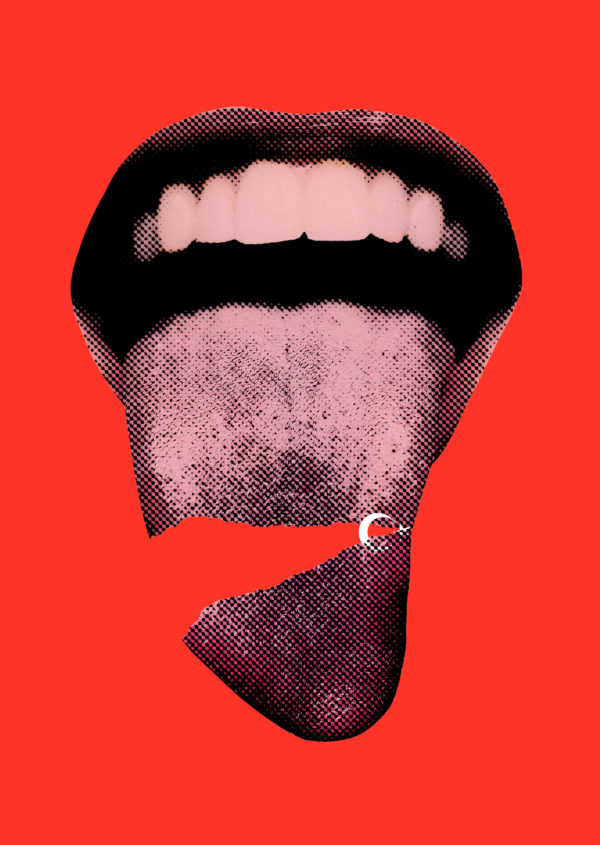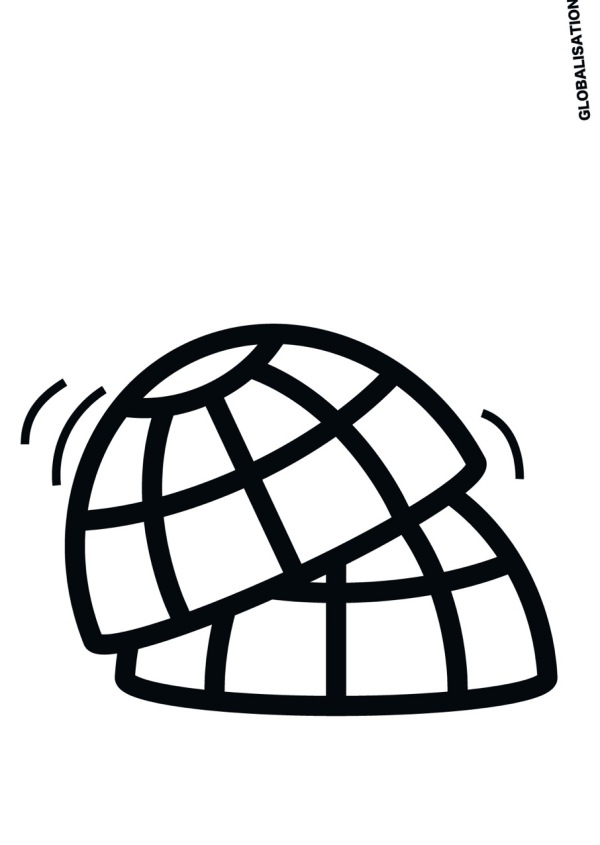 Lex Drewinski
Globalisation
Ein gutes Plakat braucht keinen Anwalt, obwohl es selbst sehr oft diese Rolle übernehmen muß, indem es z.B. Menschenrechte in Schutz nimmt".
Germany
2011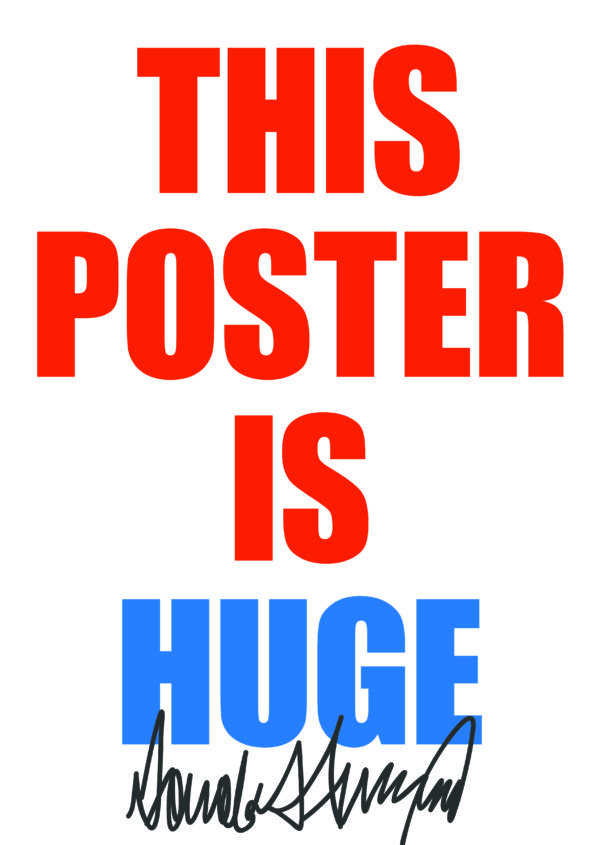 Felix Kosok
Content Is Missing
Donald and I designed this poster together. He is a big fan of my work. We did a tremendous job. Tremendous. The design is really great. We made graphic design great again. Afterwards we played some Golf and ate Chocolate cake. It was a beautiful piece of chocolate cake, I can tell you that.
Germany
2017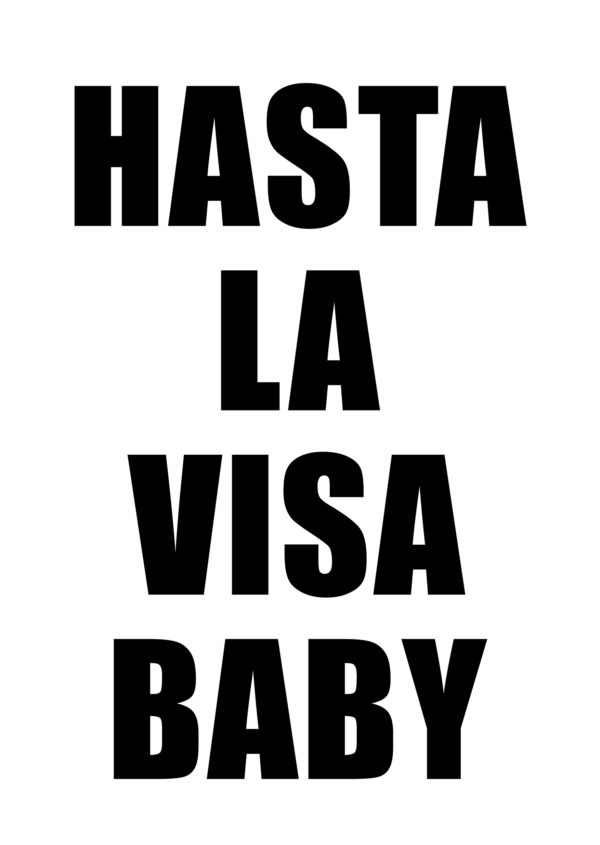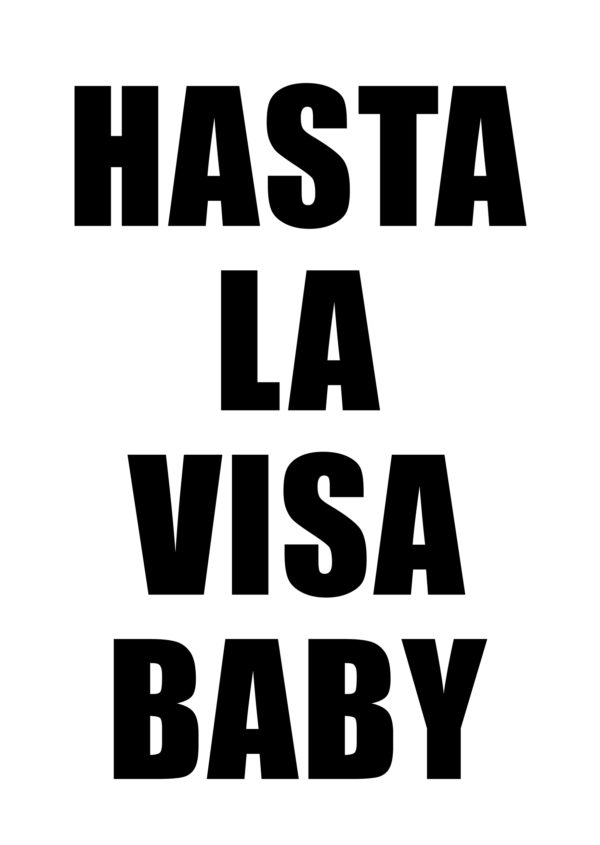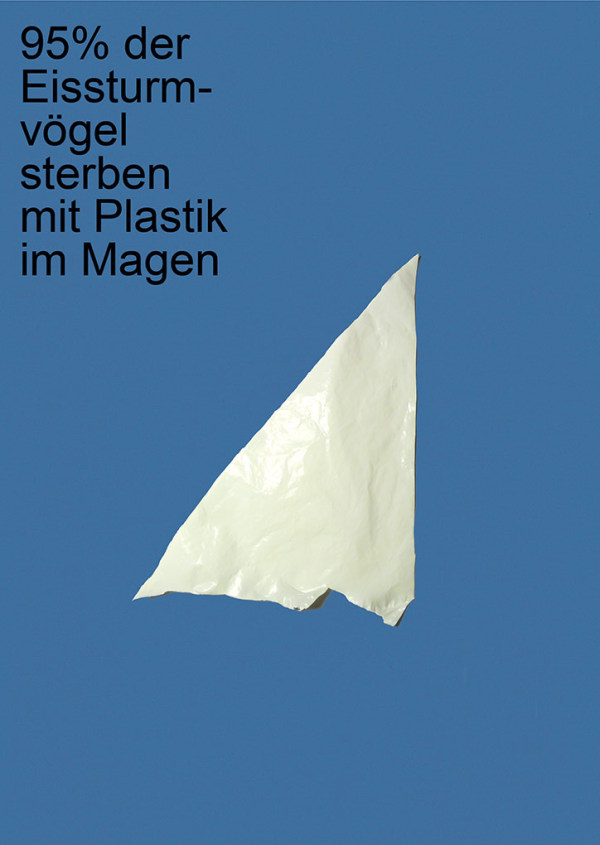 Lena Apelt
Kieler Plastik
There are millions of birds and hundreds of thousands of sea mammals dying around the world because of the waste in the oceans. A lot of animals confuse plastic particles with food and starve to death, the stomach full of plastic. For example there are 95% of fulmars dying with plastic in their stomachs (27 particles per bird).
I quote a poster from Pierre Mendell for the "Kieler Woche", a sailing regatta and a big public festival at the German Sea. I changed the text and substituted the paper-sail by plastic-sail.
Germany
2014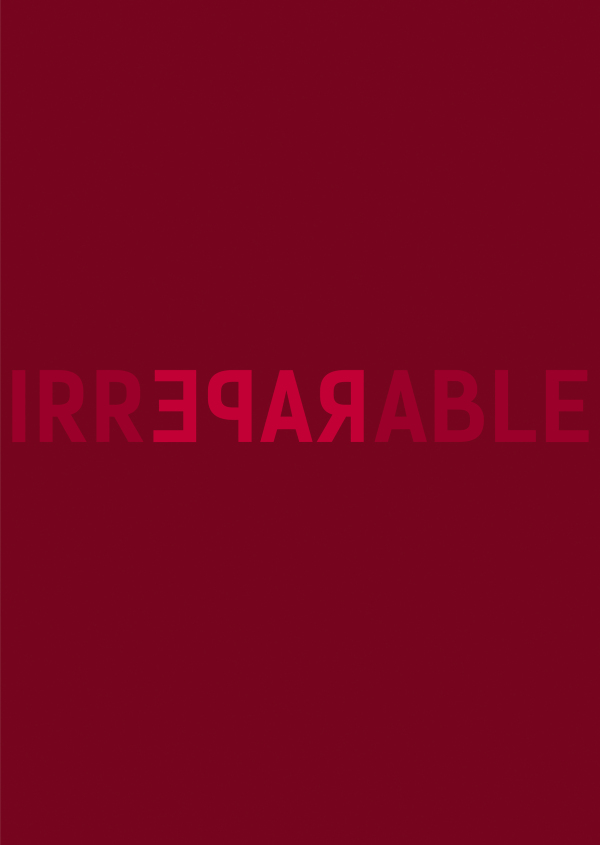 Sandra Loser
Rape
Daily, throughout the whole world, not only in India, there are crime scenes of brutal rapes.
My work calls for the observer to reflect, but still gives them the freedom to imagine the extent of the serious injuries of a rape victim.
At the same time the ever increasing red tones – the strongest being the word "rape" visualizes the damage which is irreparable.
Switzerland
2013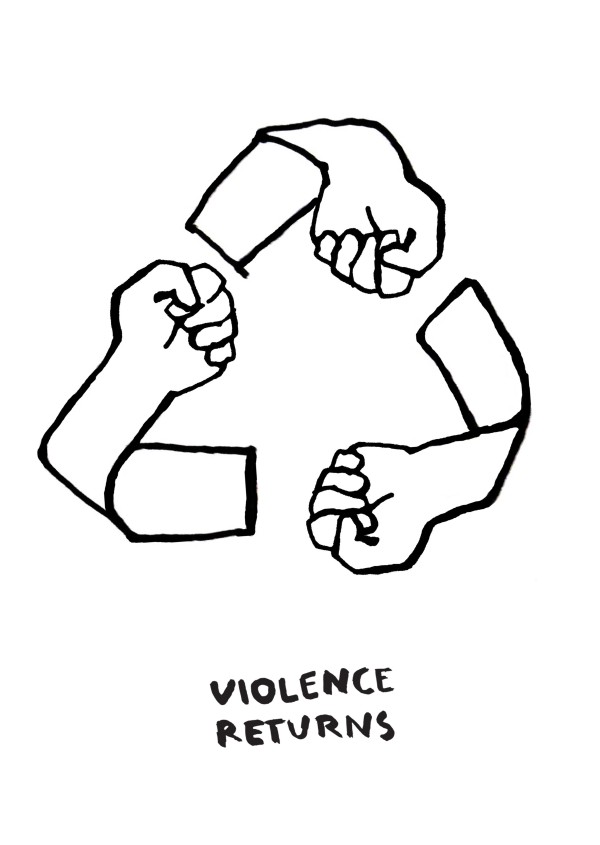 Katarzyna Piróg
Violence returns
Violence generates violence, how do we stop this circulation of aggression? A man beats his wife, the son is watching, the boy grows up and now he is beating his own wife, his child is watching…the circle will repeat. We need to stop this creation of violence. It circulates shamelessly in every part of our lives. It is everywhere: in our home, school, university, workplace, on the streets, in media, movies and we cannot find a perfect solution to reduce violent crime – because the solution doesn't exist.
Poland
2015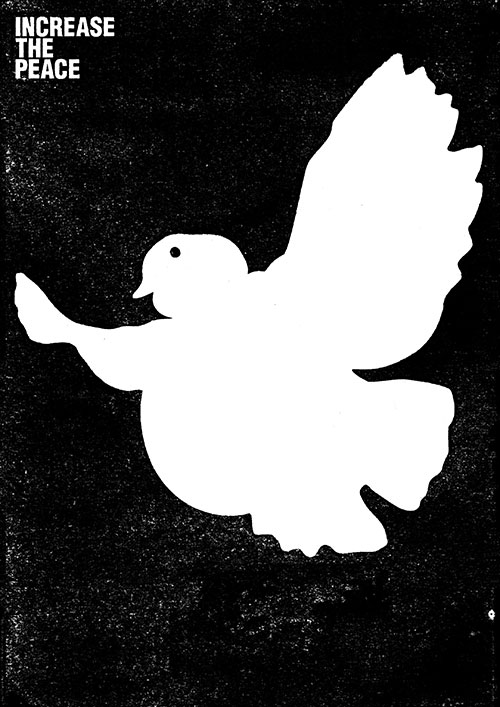 Barbara Stehle
Increase the peace
The message of "Increase the peace" is as easily described as the design I created to communicate it: a fat dove of peace.
Germany
2012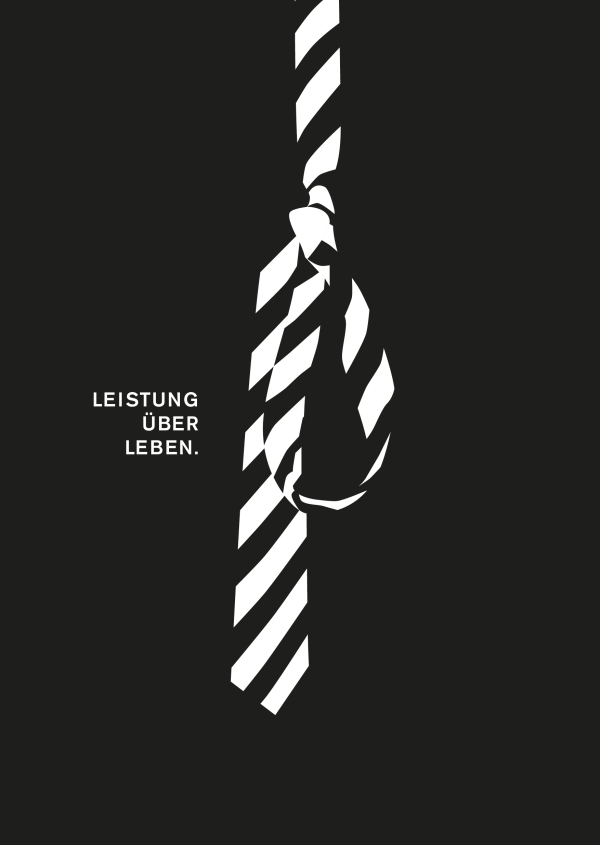 Nevin Goetschmann
Achievment over life
The Japanese even have a name for it: Karojisatsu, suicide from overwork. A society that places achievement over the human being isn't only the reality in Japan. Even though we have no word for it yet, we need to change something. Otherwise we will need one very soon. I demand: Let's distance ourselves from the pressure of achievement, back to more quality of life.
Switzerland
2013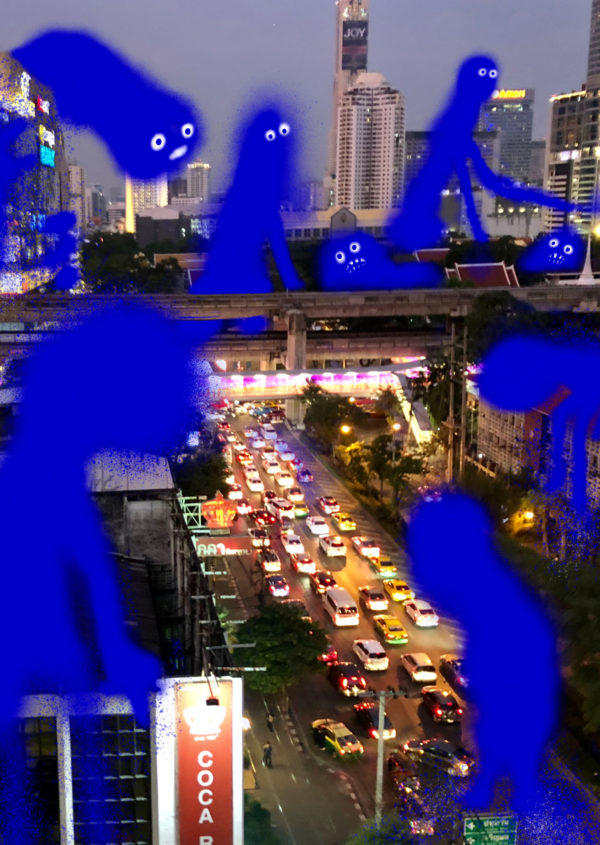 Piyapong Bhumichitra
Ghosts of Bankok
Bangkok is a city of animism where supernatural beings dwell in both natural and constructed objects. Tales of ghosts and superstitions are parts of our everyday life. There are two types of land spirits whose a majority of Thais believes in; Deity of the Land and Lord of the Place.
The blue ghosts seen in the poster represent the spirits in everyday sights throughout the city, the noble landlords who possess acres after acres of land. We, as Bangkok's ordinary people, can do nothing apart from watching them and paying for taxes and rents to them for the rest of our lives.
Thailand
2021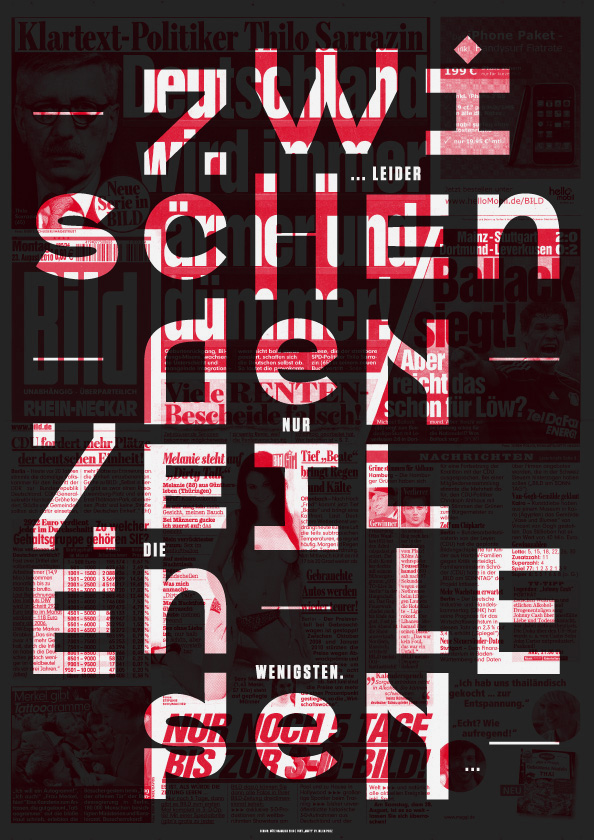 Götz Gramlich
Zwischen den Zeilen
Germany
2010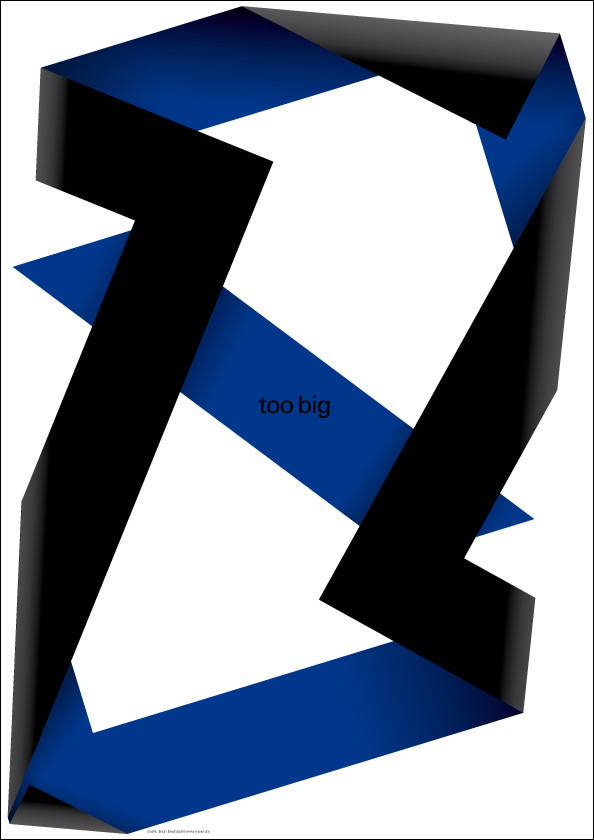 Switzerland
2010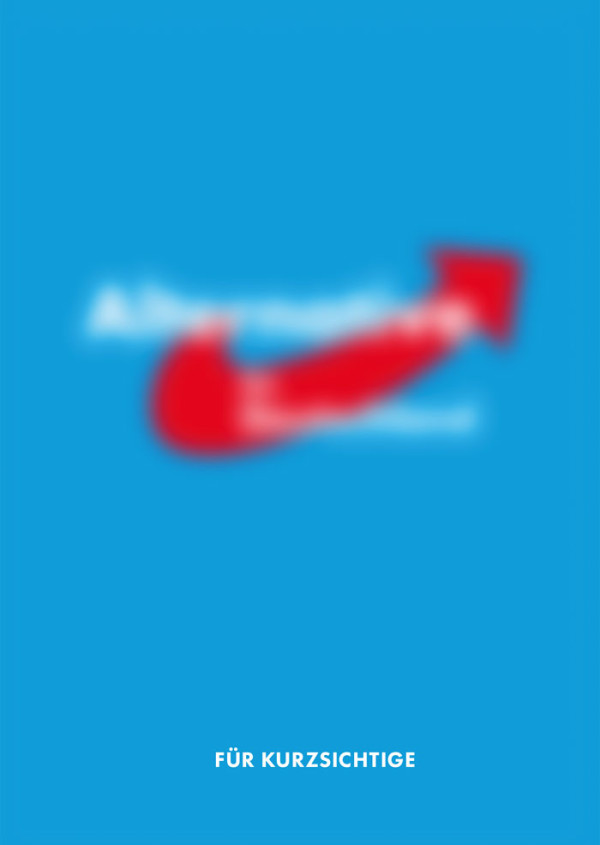 Maurice Fischer
Myopia
At a time when society is divided by global challenges, right-wing populists often come up with simple solutions, not aimed at the complexity of the problem at hand but at peoples fears and worries. Rising refugee figures have stirred a debate in Germany in 2016, thus being a catalyst for the party "Alternative für Deutschland".
Peoples insecurities and resignation in politics have led to electoral success of the party in question.
Germany
2016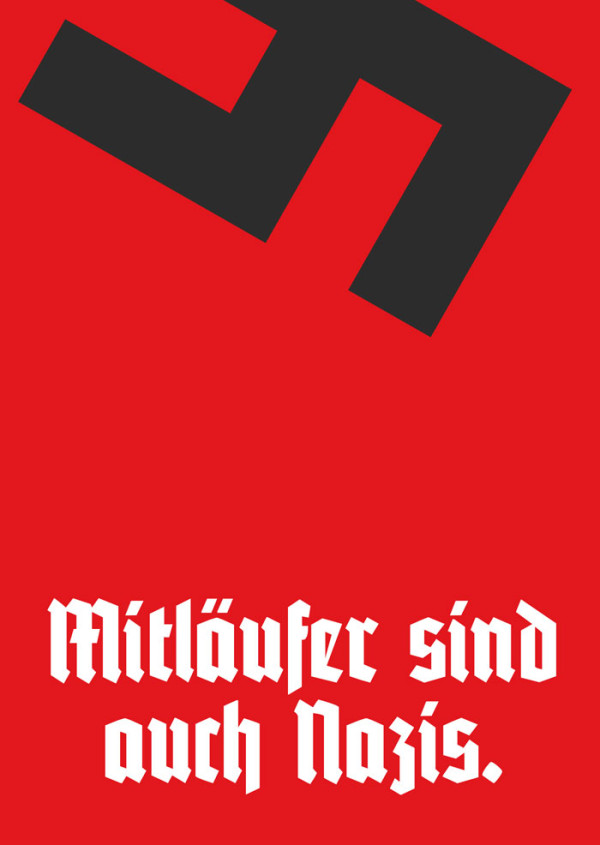 Tony Futura
Hangers-on (hangers-on are half nazis)
Not considering yourself a Nazi does not mean you're allowed to be rassistic towards others in public. Same as the sentence "I don't have anything against foreigners, but …" often ends with the complete opposite opinion. This is a poster to remind all the concerned citizens on what the other people really think about their behaviour.
Germany
2016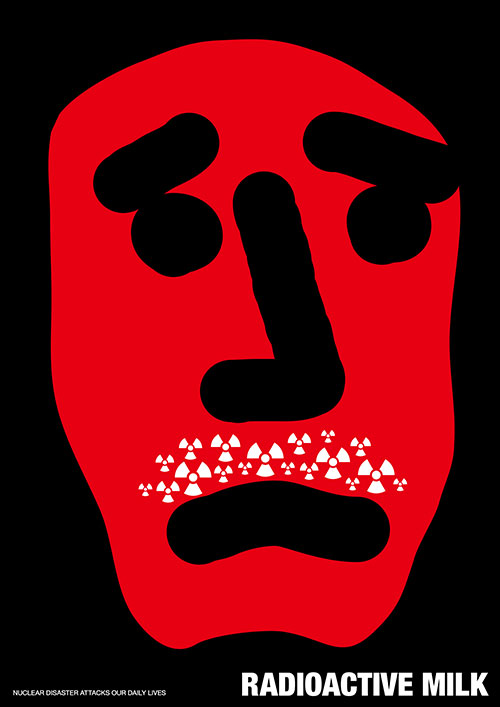 Toshifumi Kawaguchi
Radioactive Milk
Nuclear disaster contaminates many food such as milk, mushrooms, fish, vegetables, meats, fruits, rice, tea and etc. Once it happens, it will make the nature continue to be contaminated because of long half-lives of radioactive materials (those of Sr-90 and Cs-137 are about 30 years). Unstable damaged Fukushima nuclear power plants still emit radioactive materials to the environment. I live in Tokyo, and like many other people I have had fears for invisible radiation since last year, which was often invoked when I thought what to eat. I have expressed in this poster what I have felt in this pessimistic daily life. Nuclear power is very destructive to both the nature and our lives.
Japan
2012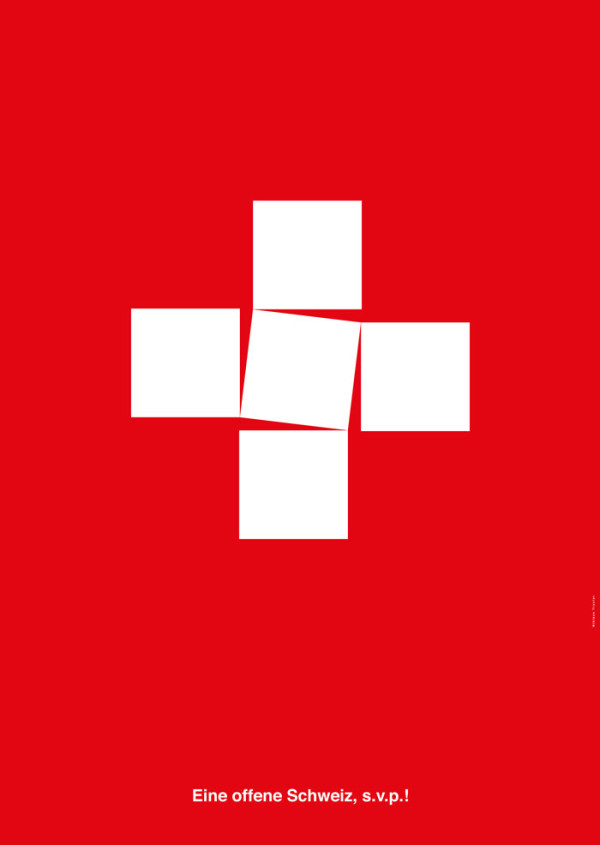 Niklaus Troxler
An open Switzerland, please!
Switzerland should open their boarders for refugees. In small letter "s.v.p." means in French "s'il-vous-plaît", in English "please". But in capitol letters, SVP stays for the Swiss right wing party SVP (Swiss Popular Party), who is against all immigration of refugees.
Switzerland
2016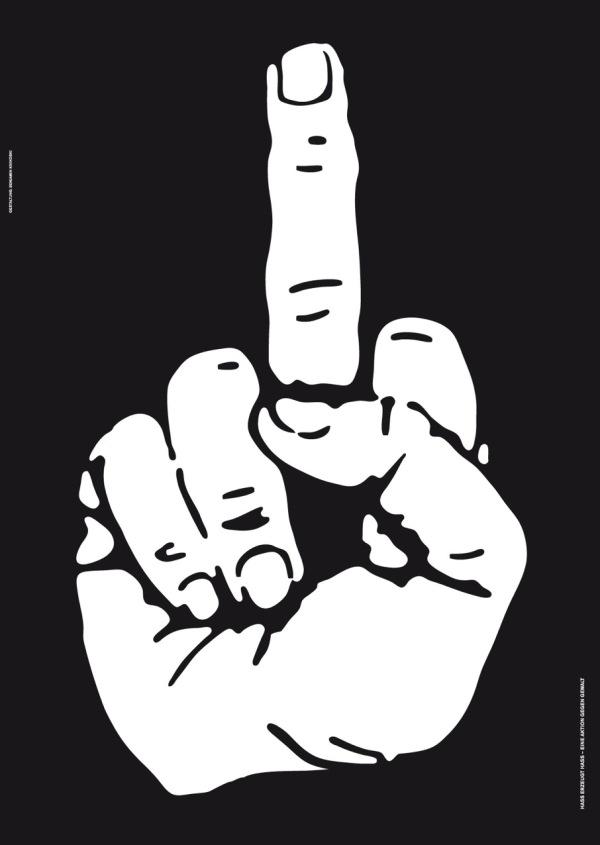 Benjamin Kivkoski
Hass erzeugt Hass
Ein Zitat von Paul Ernst scheint mir ganz passend für mein Plakatmotiv zu sein. "Hass erzeugt Hass, aber nie will der Hass sich nach dieser Wahrheit richten. Wie man selbst seinen Mitmenschen begegnet, so begegnen diese einem selbst. Das ist die zentrale Aussage des Plakats.
Germany
2011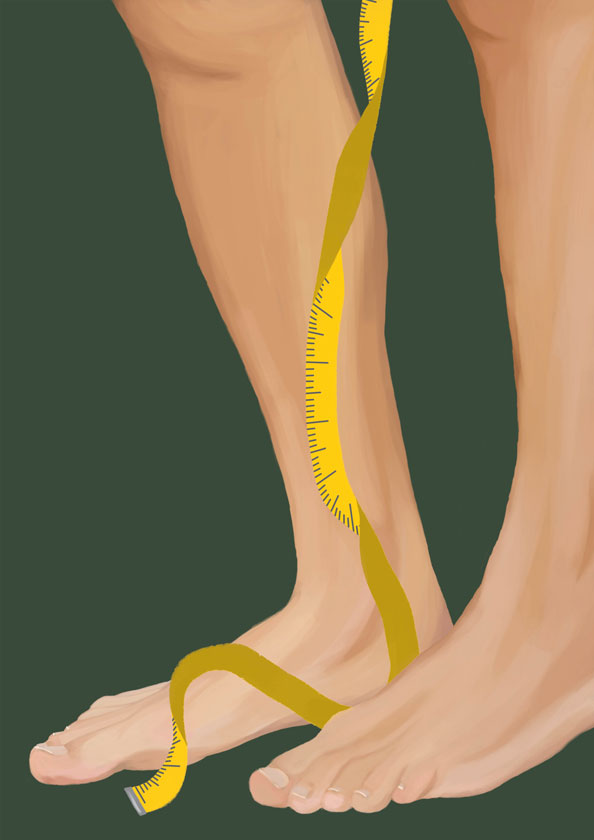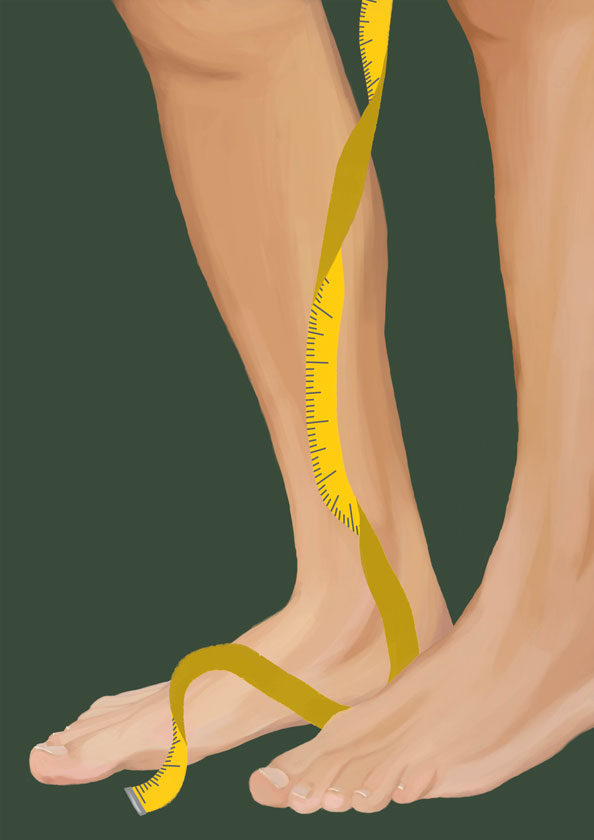 Zoé Hall
Form Follows Function
People are reduced to superficialities, which have nothing to do with the natural course of events. The (western) beauty ideal detaches itself from the original function of the human organism. This example refers to men, but the principle obviously counts for women too.
Switzerland
2015


Maike Schweikhard
The Princess
The self-determined message communicates a clear statement for the emancipation of girls and women. The childlike style of handwriting expresses that we learn the view of female and male gender roles at an early age. Therefore, the foundation of future equality and equal opportunities can be set at an early stage in life.
Germany
2021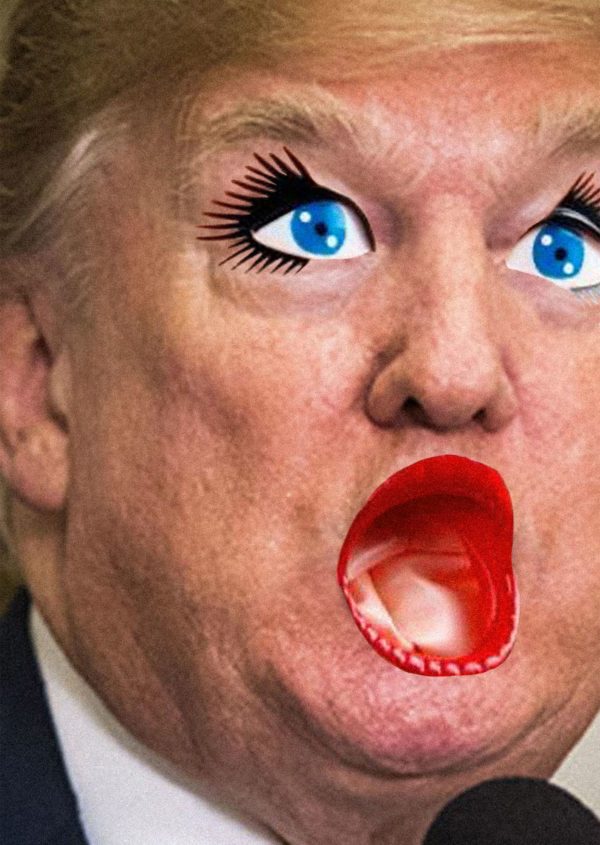 Kleon Medugorac
Shut the fuck up!
The vulgar face and ways of Donald Trump are so ugly to watch and experience, there must be some way to make him shut up. His politics and attitude are brainless and empty.
He is a puppet of big industry. The only face that might look as hollow as Trump is the face of a rubber-sex-doll.
Switzerland
2019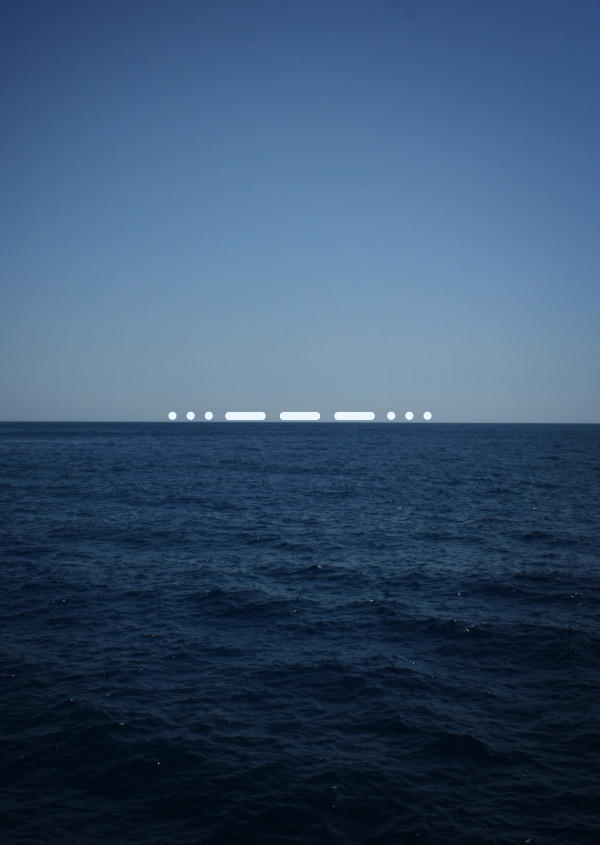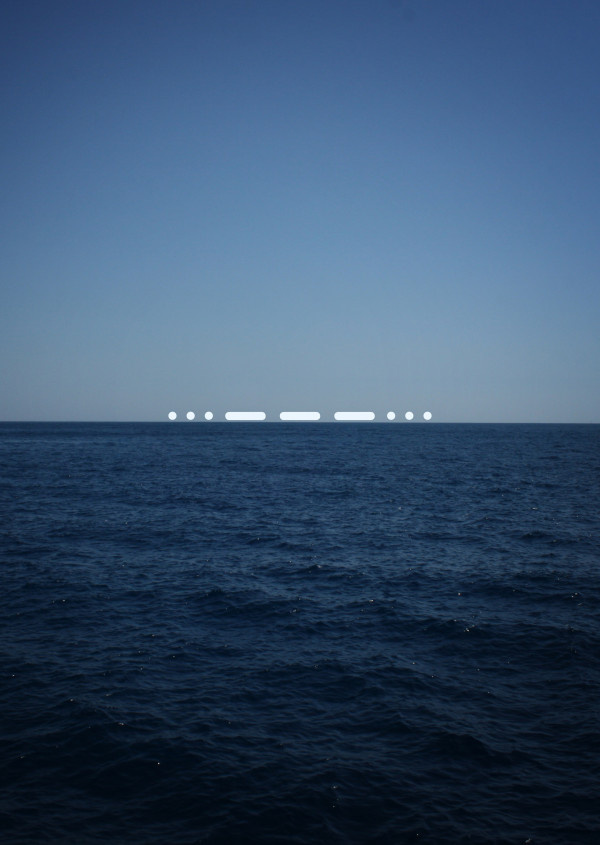 Mario Moths 
#•••––•••
Tens of thousands of refugees are on their dangerous journey across the Mediterranean Sea to Europe. In recent years, the number of »boat people« has increased drastically, and with it the number of drowned refugees. The »SOS« sign on the horizon of the Mediterranean Sea is a call for help and a bearer for hope at the same time and requires support.
Germany
2015