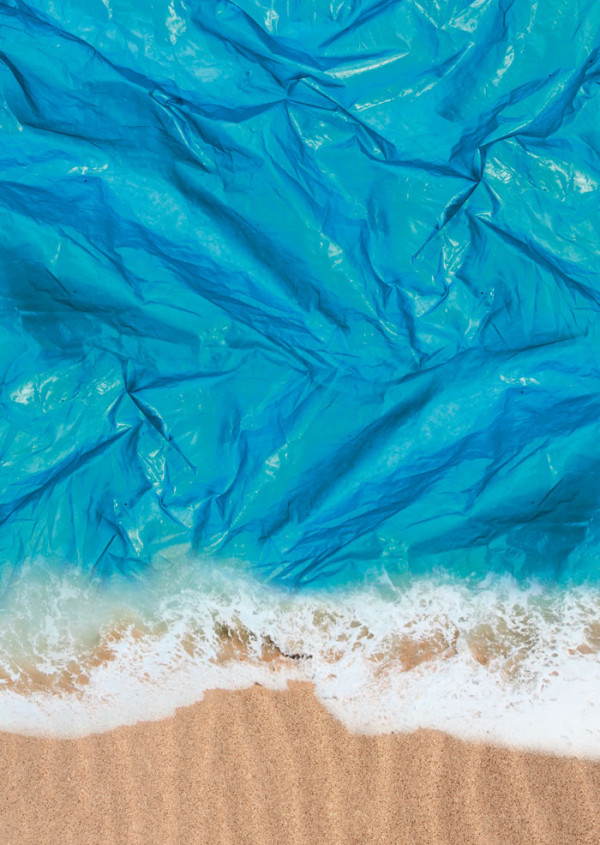 Martina Windrich
Drowning in Plastic
The increasing amount of plastic in our oceans changes the life of millions of sea creatures. They are literally drowning in plastic. Therefore, this idea raises the question how long it may take until this flood of plastic will be washed to our shores and drown humanity? Do not ignore the threats of plastic for our planet just because you do not see it.
Germany
2016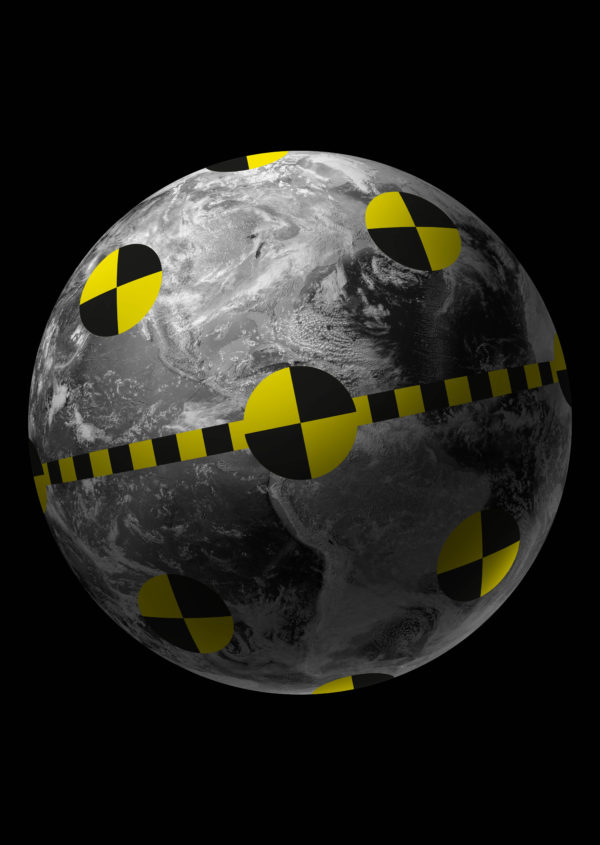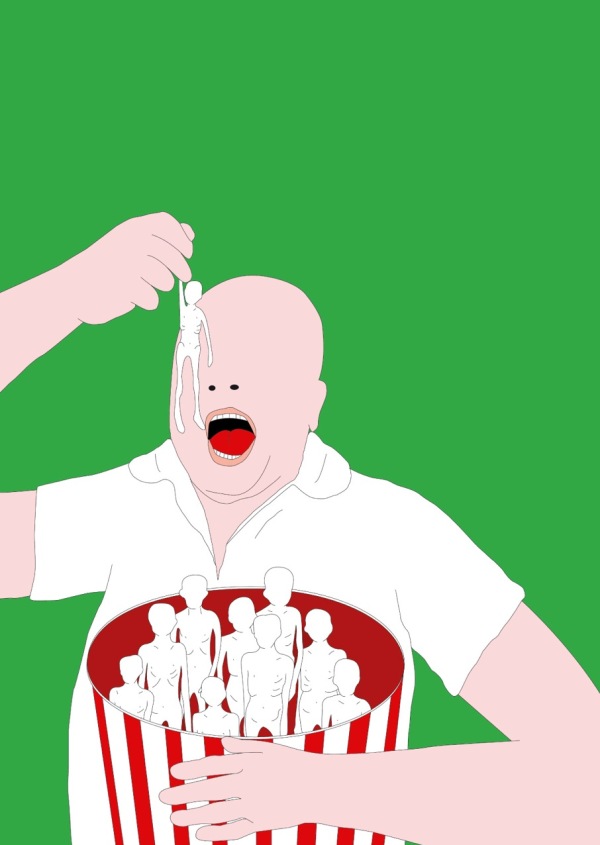 Mahtola Wittmer, Siiri Tännler, Capsara Flury
Ungleichgewicht
Menschen neigen dazu, Schwächere zu ihren Gunsten auszubeuten. In jedem von uns steckt ein kleines Stück dieses Menschenpopcorn fressenden, gesichtslosen Monsters.
Switzerland
2011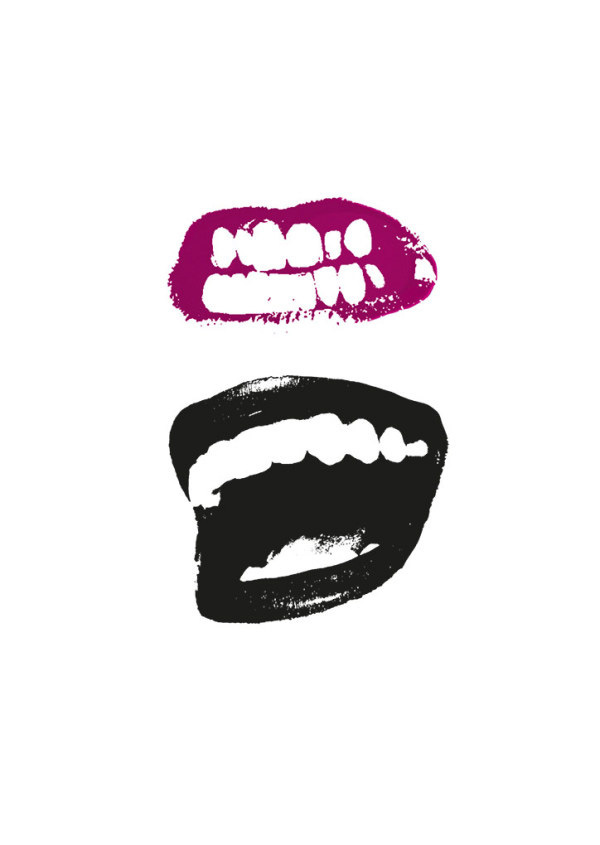 Lennart Hoes
To bare one's Teeth
The idea was to show a positive expression of showing one's teeth, because it needs courage to do so. Have you ever blunt your teeth on trying to achieve something? Mostly, it's worth the effort.
Germany
2014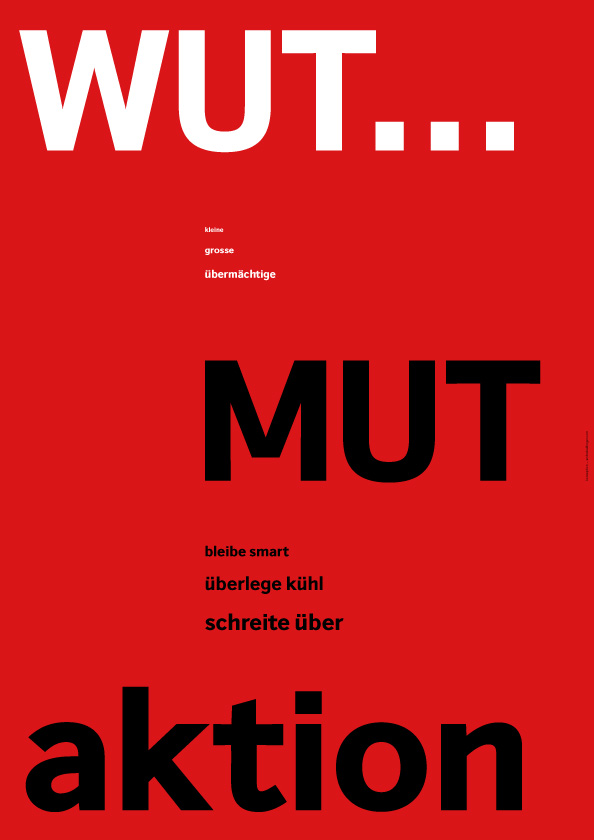 Switzerland
2010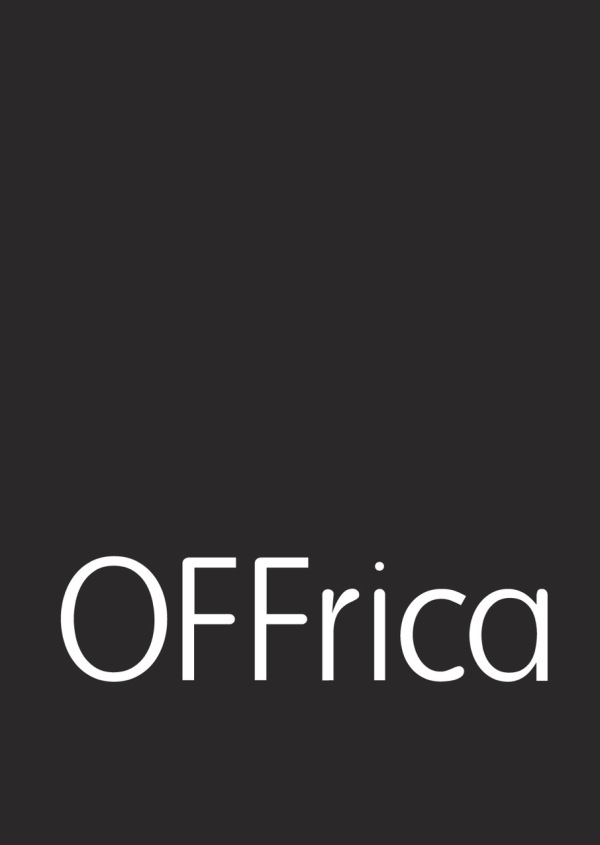 Touraj Saberivand
Offrica
Everything is On, everybody is On, everywhere is On
I wish Africa was On.
Iran
2011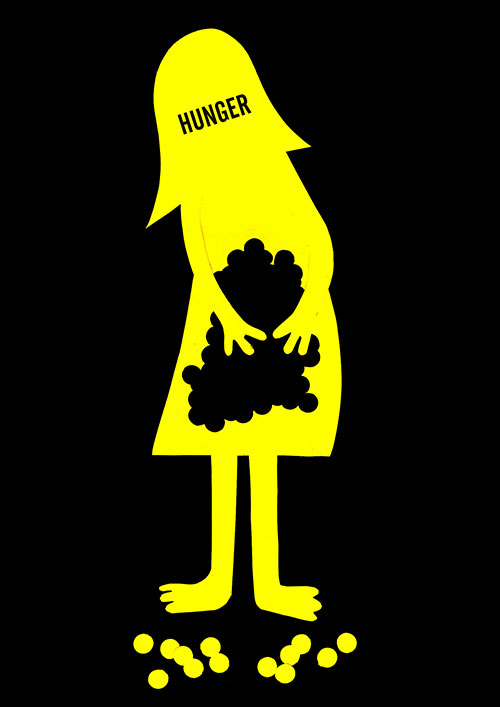 Fabiola Vera
Hunger
Hunger is a social problem that exists throughout the world, physically and mentally.  Mankind not only needs money to live, you need it for food, to survive, to feed the soul of motivation and to succeed. You need food to protect your family from disease. Without food mankind has no sense to survive in this globalized world of the wealthy.
Mexico
2012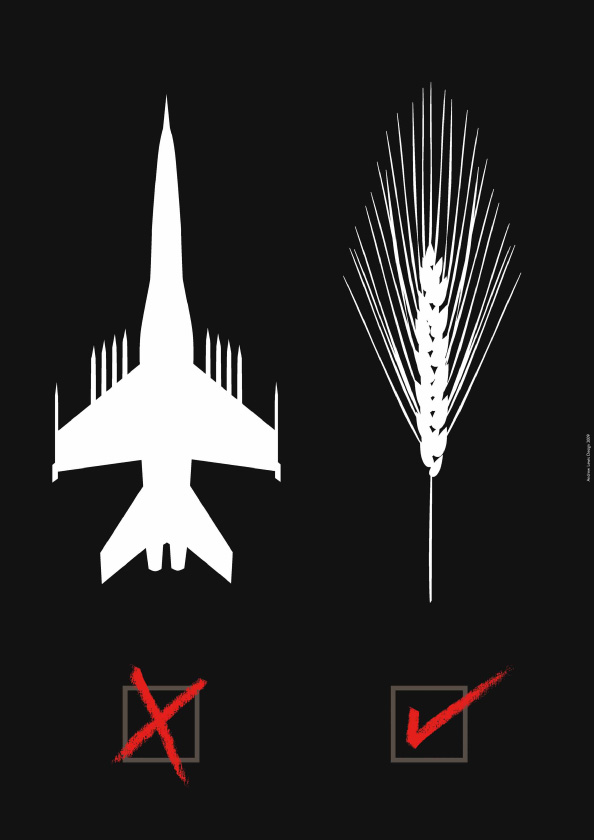 Canada
2010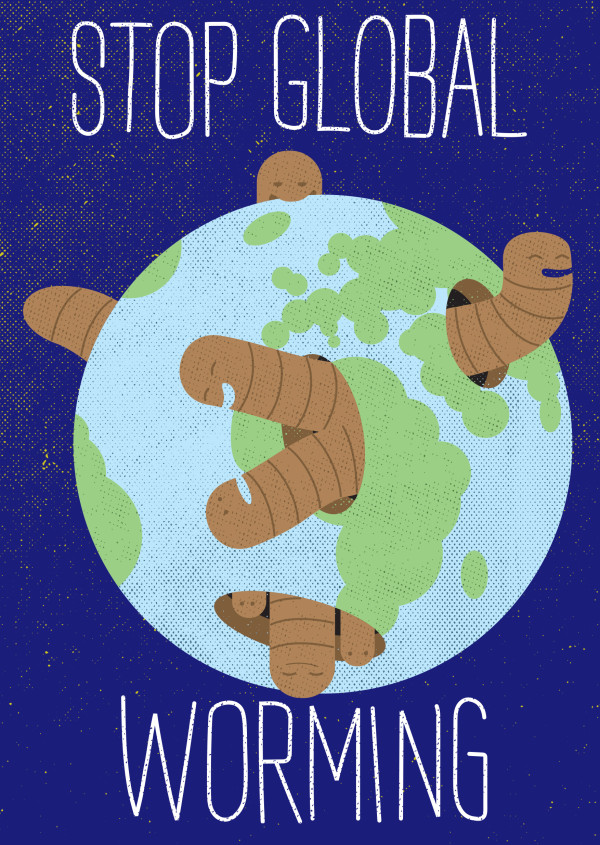 Oleksandr Parkhomovskyy
Stop global warming
The threat of global warming is exaggerated and underestimated. This is a reminder, not to be taken too seriously, but also not to completely dismiss.
Germany
2015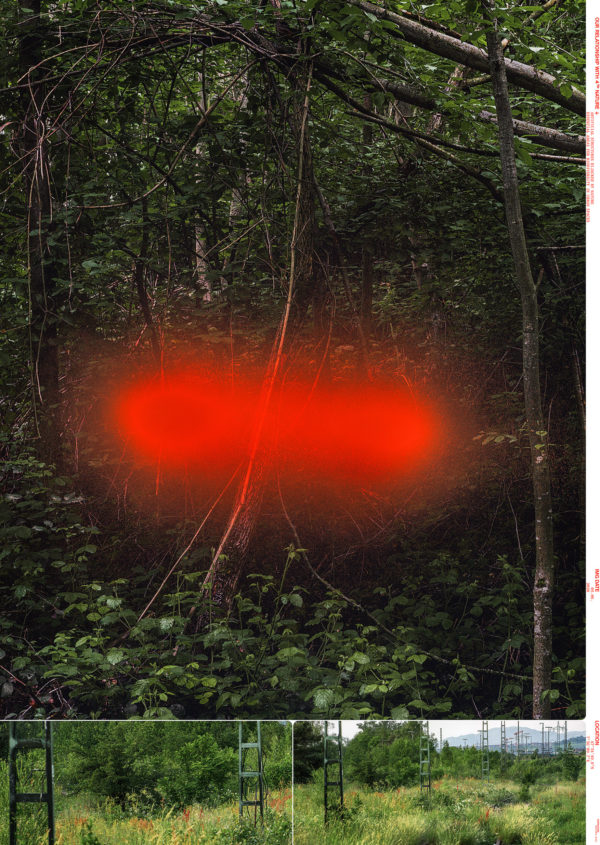 Benjamin Kunz
Our relationship with 4th nature
The focus of my poster is beauty and how we deal with wild, urban nature, which flourishes in locations that are heavily influenced by humans (wasteland, old industrial areas). This so-called 4th nature does not fit into our classic concept of beauty due to its rampant and unadorned aesthetics and is often not given much attention. Nonetheless its heterogeneity enables one great biodiversity in urban areas and creates the opportunity to experience wild nature close to city-centers. However, these areas mostly only exist temporarily, as they fall victim to new construction projects in the course of urbanization and densification.
Switzerland
2021 Dominik Antoni Krolikowski
Depression
With my piece, I wanted to make a layout that could give a distant feeling of what it's like to suffer from the disease. As a visual realization, especially in background with the contest for Mut zur Wut, I was looking for a way to bring the topic to an understandable point and with the help of which you can put yourself a little bit into the depressive state. My experiences with depression have led me to make a personal contribution to this topic. On the one hand, I wanted to tell those affected that they are not alone with their feelings and to give people who find it difficult to put themselves in this position a visual clue: Look, the world is hidden behind it (or a good poster;-), but it is not available to you. Be brave! Talk about it.
Germany
2021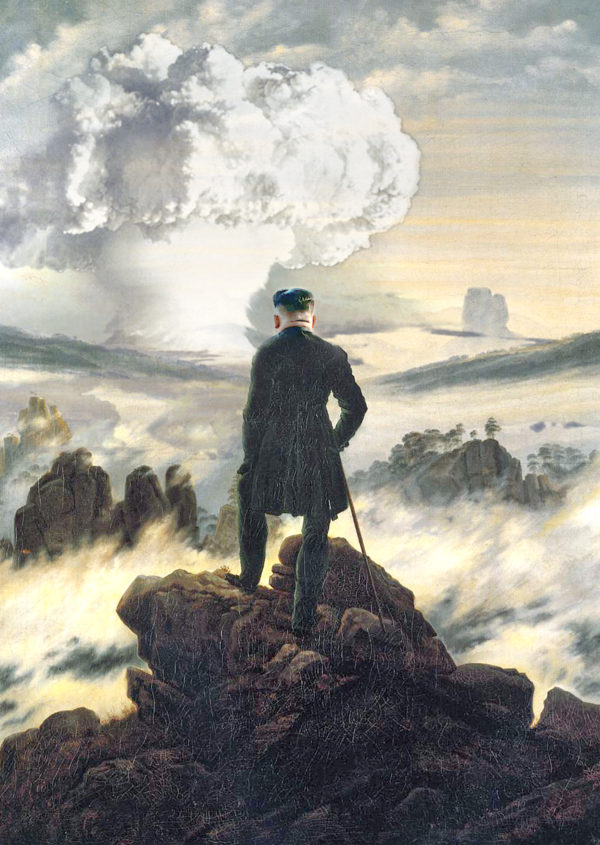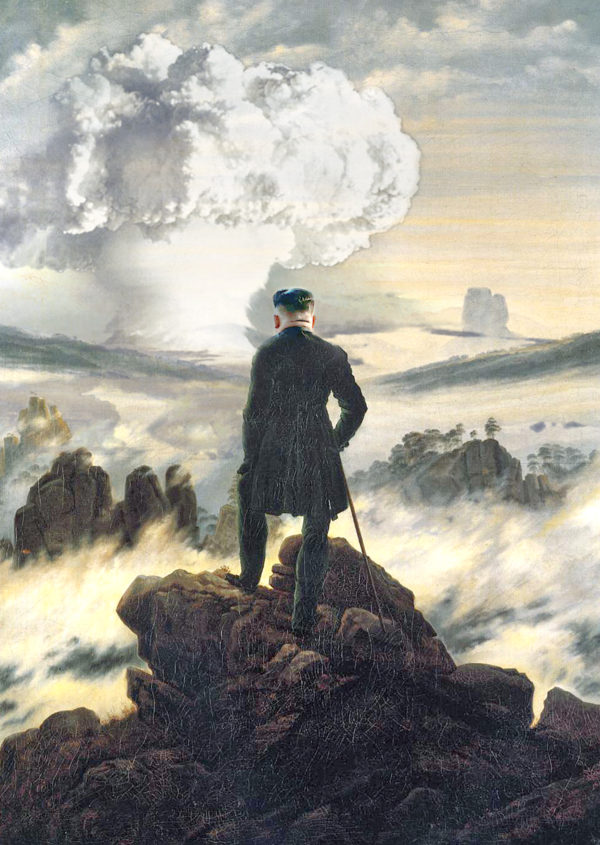 Lara Dähne
Wanderer above the Missiles
A seemingly idyllic landscape painting turns out to be a destructive nuclear weapon test by the youngest dictator in the world. The North Koreans are constantly launching new nuclear and missile tests. One wonders when the nuclear arms race will finally come to an end.
Germany
2018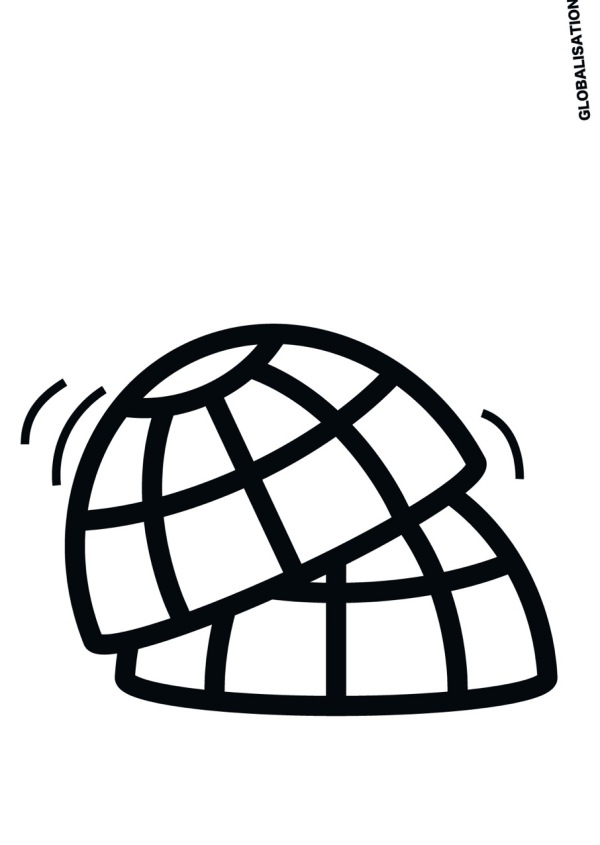 Lex Drewinski
Globalisation
Ein gutes Plakat braucht keinen Anwalt, obwohl es selbst sehr oft diese Rolle übernehmen muß, indem es z.B. Menschenrechte in Schutz nimmt".
Germany
2011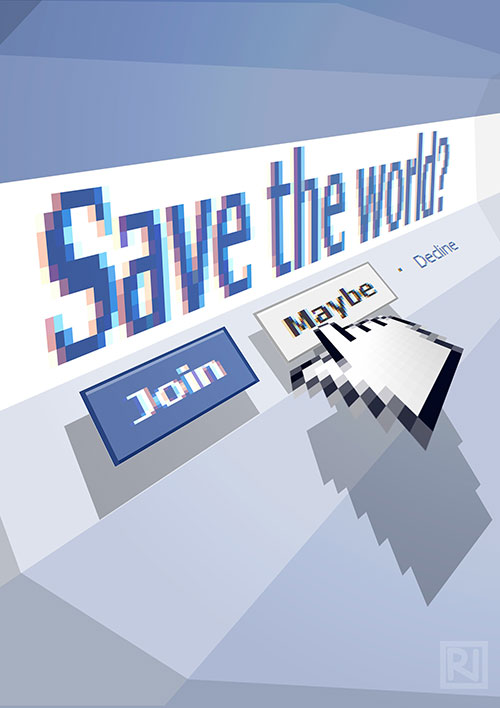 Rahul Nair
Commitment
Every day we have to make many decisions of varying importance. Thanks to e-mail and social media, we are flooded with information and a multitude of more choices. So how can we make the best decision? Do we have the courage to commit ourselves to a decision? Or should we postpone, or even just ignore it? Perhaps with a self-justification that 'maybe' a better choice may present itself in the future? This solution seems simple enough for us but yields no added value to the people affected, or does it? For my part I can say that it even pisses me off major league. A 'maybe' in itself is not evil and often essential. But it has mutated into a state of mind and a justification towards inaction. Beyond a doubt, this is dangerous. So snap out of lethargy and indifference, make a stand for things that matter and start committing yourselves to your convictions.
Germany
2012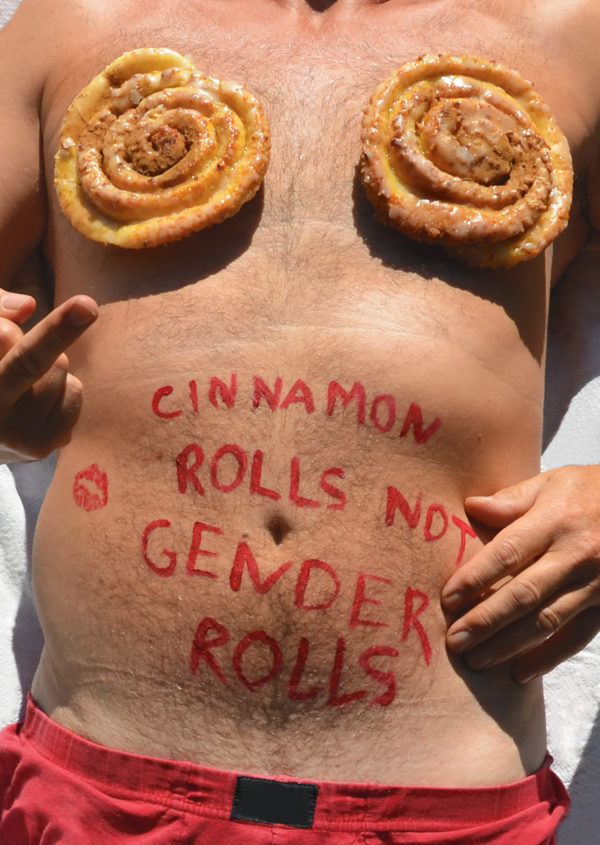 Vanessa Göttle
Photo with Dad
men cry,
women masturbate,
men can use makeup,
women age,
men can wear dresses,
women must not want children,
men are vulnerable,
women can get violent,
men can love men,
women can love women,
men can like pink,
women can have body hair,
men don't have to be muscular,
women don't have to be thin,
men don't have to love sex,
women can be good bosses
…
Germany
2021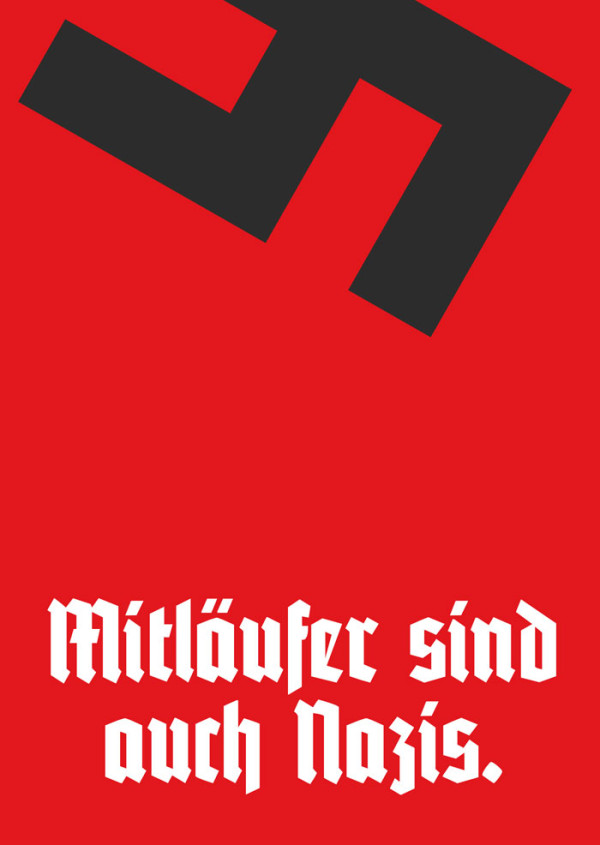 Tony Futura
Hangers-on (hangers-on are half nazis)
Not considering yourself a Nazi does not mean you're allowed to be rassistic towards others in public. Same as the sentence "I don't have anything against foreigners, but …" often ends with the complete opposite opinion. This is a poster to remind all the concerned citizens on what the other people really think about their behaviour.
Germany
2016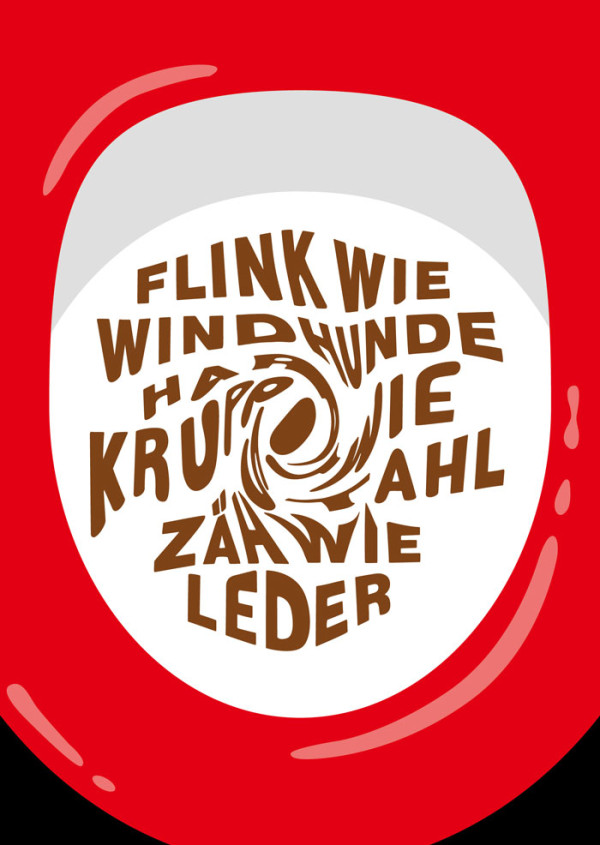 Anja Rausch
Hart wie Kruppstahl / As Hard as Steel
Hitlers quote about the german boy is well known all over the world. It is both naive and lowbrow at the same time.
Germany
2016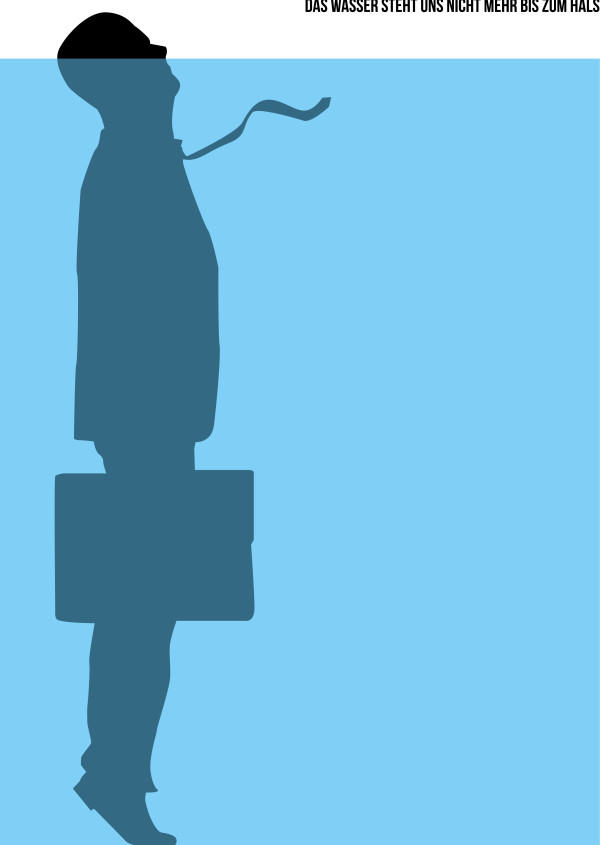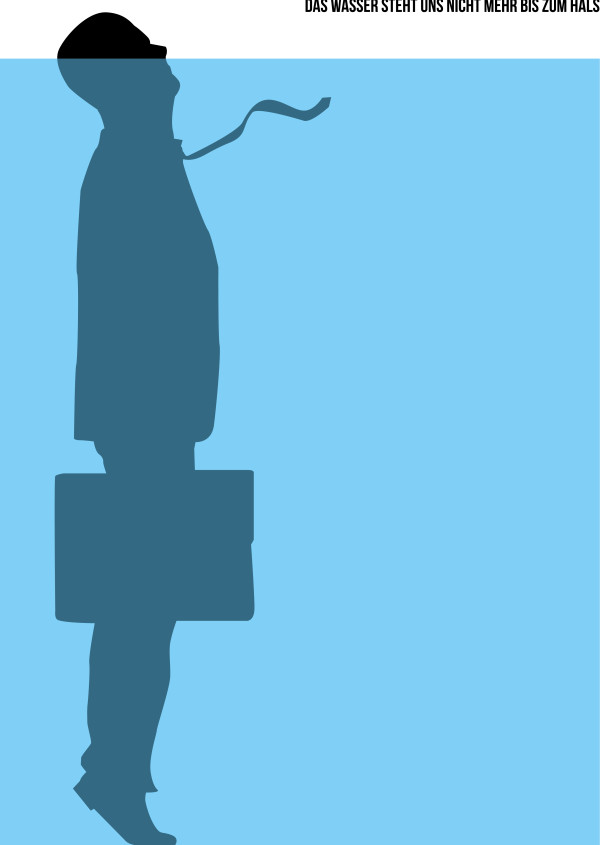 Henrik Tersteegen
»Modus Operandi«
The capitalistic exploitation logic steers us increasingly destructive to the abyss of self-destruction. Modern human beings remain in an attitude of passive endurance and seemingly comfortable self-deception, when the alternative would be a necessary revolution. We remain calm as Hindu cows and operate business as usual.
Germany
2015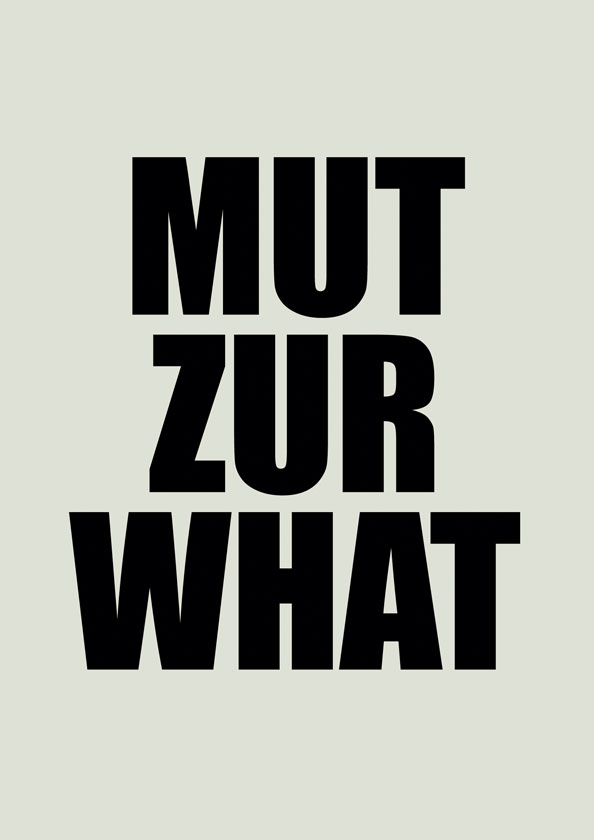 David Jimenez
Mut zur What
The first time I heard about the competition, I thought »Courage for what?« because I did not understand what  it was about. Later when I read the details, I understood the significance of these 3 words. Sometimes we have the courage, burning inside, but we are not sure how to use that rage, we don't have a suitable way to express it and tend to do what the masses do.  idea how cruel his short existence will be, before it ends at a fast food restaurant.
Ecuador
2015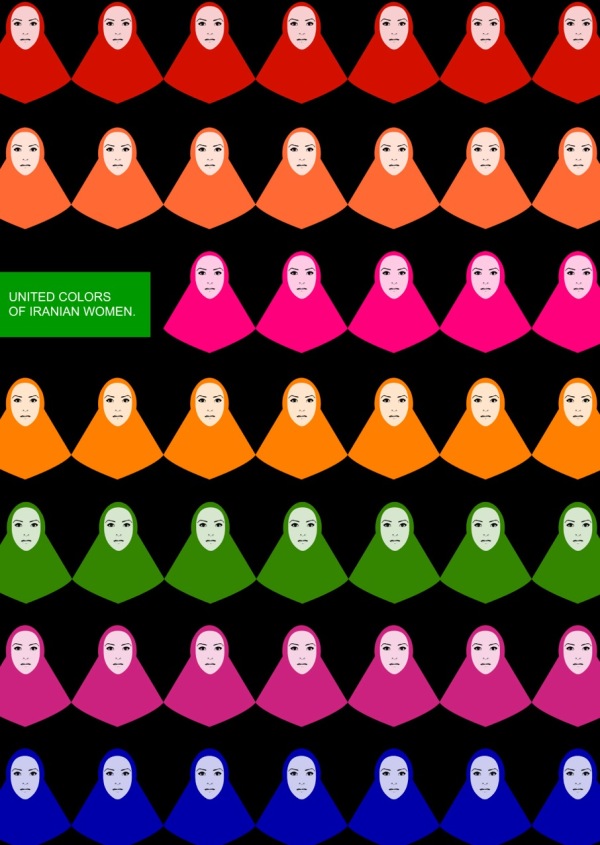 Payam Abdolsamadi
United colors of iranian women
Iranian women are forced to wear veil which should be cover the hair and body. When a person doesn't have minimum of liberty to choose her dress, how could she be a dynamic person?This person with a such a black background couldn't be effective in the social,economical,political,arenas of her life.But our Iranian women don't desist from the struggle-our coloured revolution fight without violence.
Finland
2011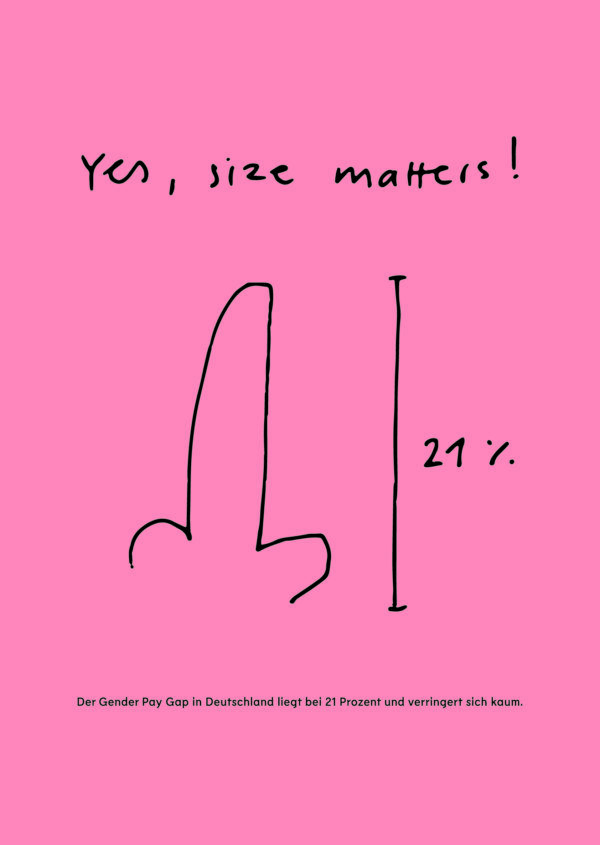 Laura Markert
Size matters – mind the gap!
The fact, that in Germany women compared to men are still paid 21 percent less is unbelievable and totally not appropriate nowadays. I really asked myself how being a "man" (ergo someone having a penis – definition is also out-of-date by the way) brings that somebody to earn and deserve more?
Size obviously matters!
Germany
2019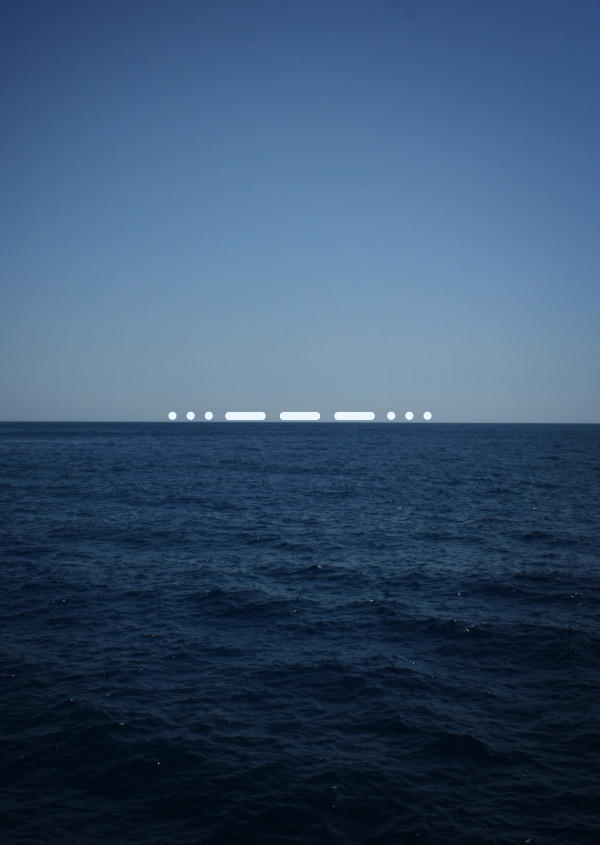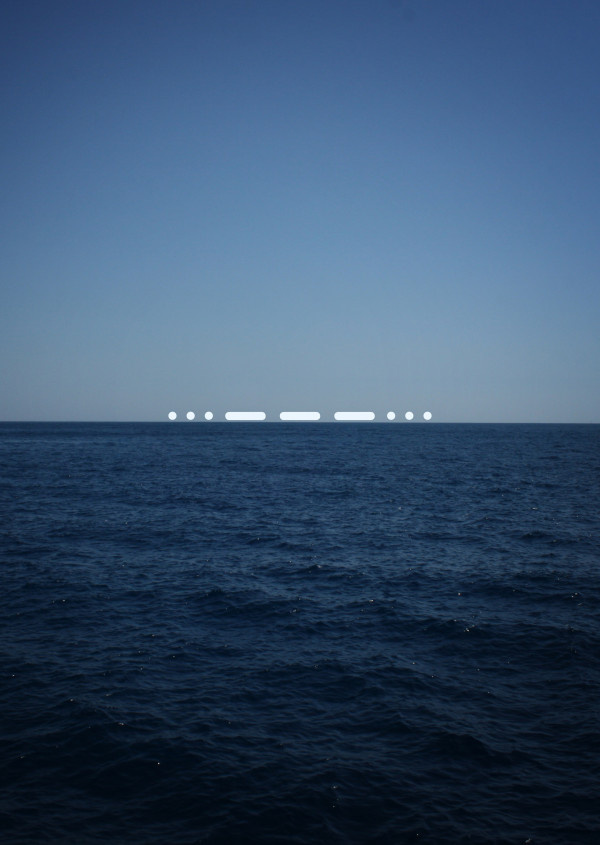 Mario Moths 
#•••––•••
Tens of thousands of refugees are on their dangerous journey across the Mediterranean Sea to Europe. In recent years, the number of »boat people« has increased drastically, and with it the number of drowned refugees. The »SOS« sign on the horizon of the Mediterranean Sea is a call for help and a bearer for hope at the same time and requires support.
Germany
2015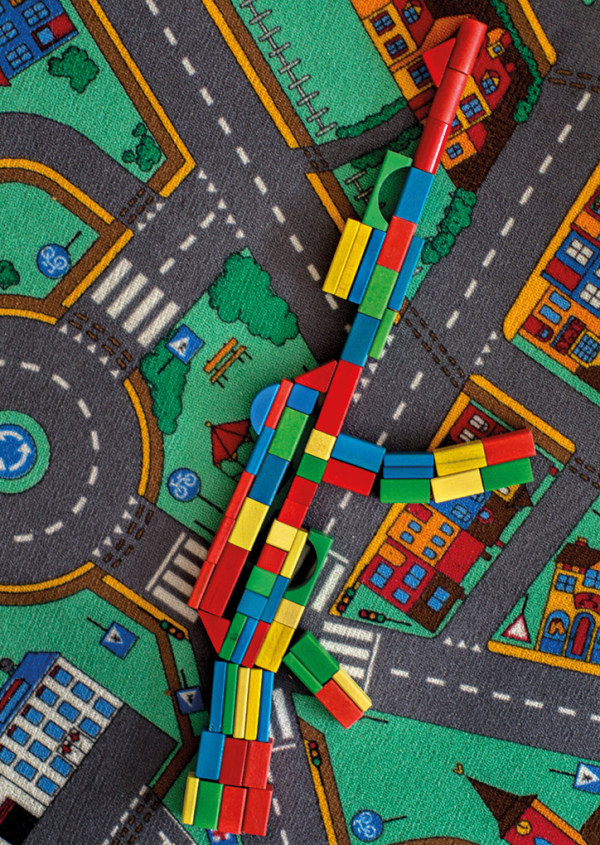 Nam Hoang-Golz
Not always a game
This poster shows the game world of a small child with the central theme of war, the Kalashnikov, build out of blocks. War is not a game and children should not be tempted to the use of weapons, either caused by media in our western culture or as child soldiers in armed conflicts.
Germany
2014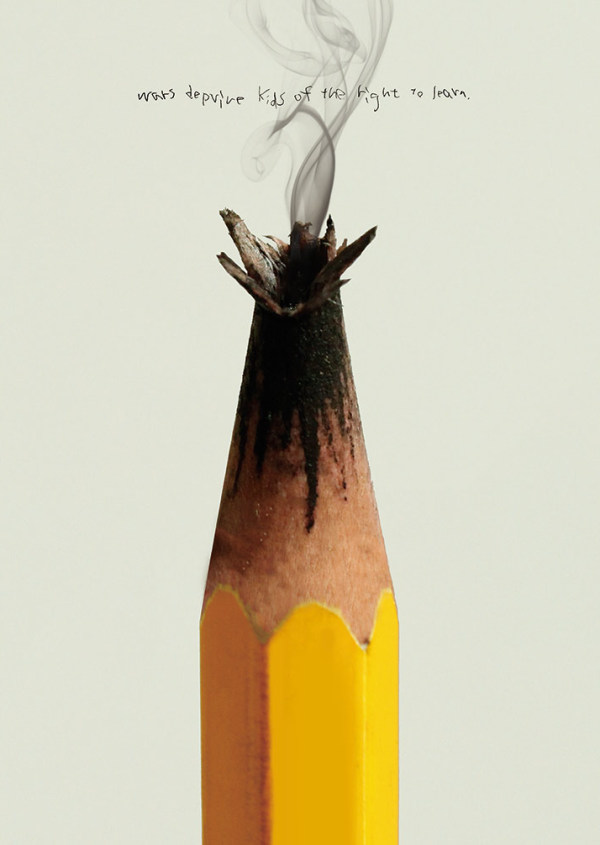 Yaxuan Yan
Boom
Wars deprive kids of the right to learn.
Taiwan
2014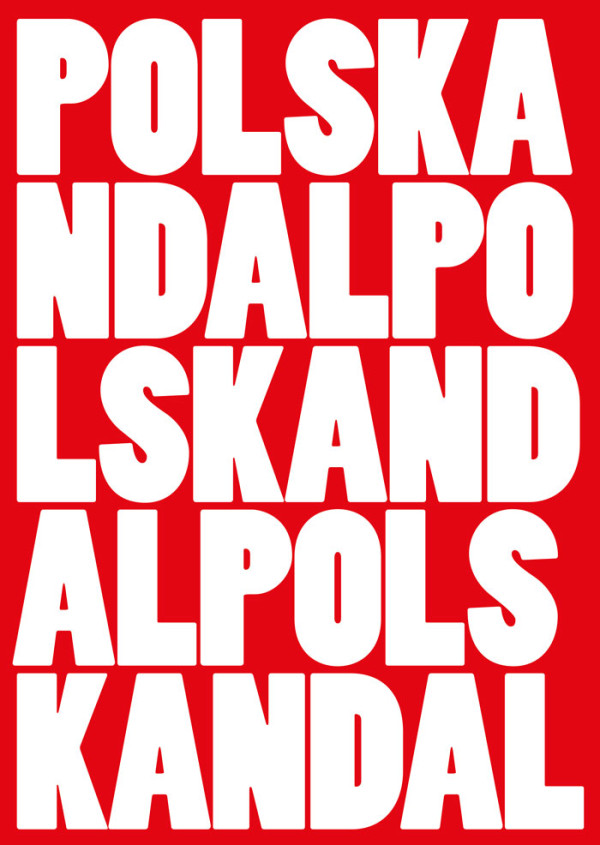 Kristina Wedel, Bartholomäus Zientek
Polskandal
Take a look at Poland these days, and you will see one scandal after another. Suppression and decay of democracy in the heart of europe.
Germany
2016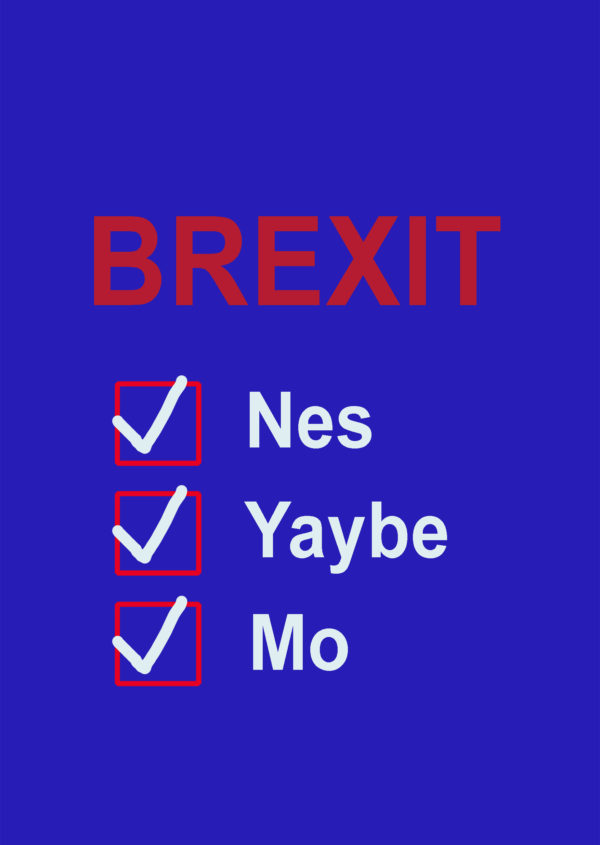 Brid Hofmann
Multiple Choice
For week and months the back and forth of the farce that is Brexit, has dominated the news European landscape, blocking space that might have been better used for other issues. Politions all around seem little inclined to admit, that they have hit a wall. Many proposed solutions seem watered down and arbitrary, with one referendum chasing the next. It might be time to tear it down and start over!
Germany
2019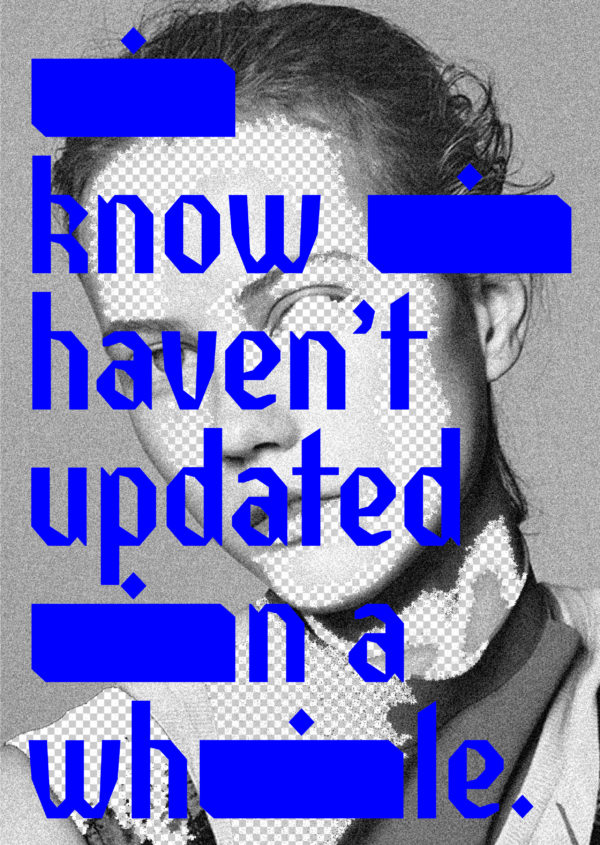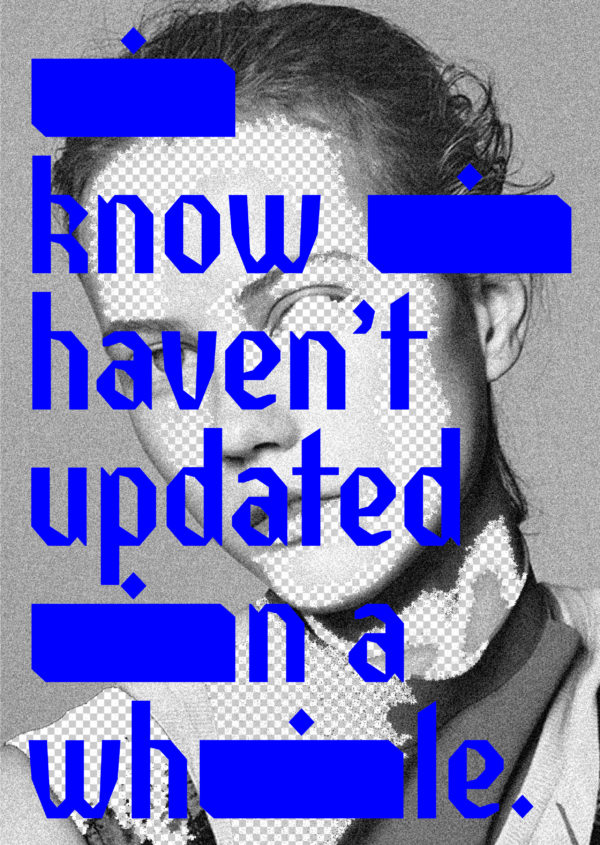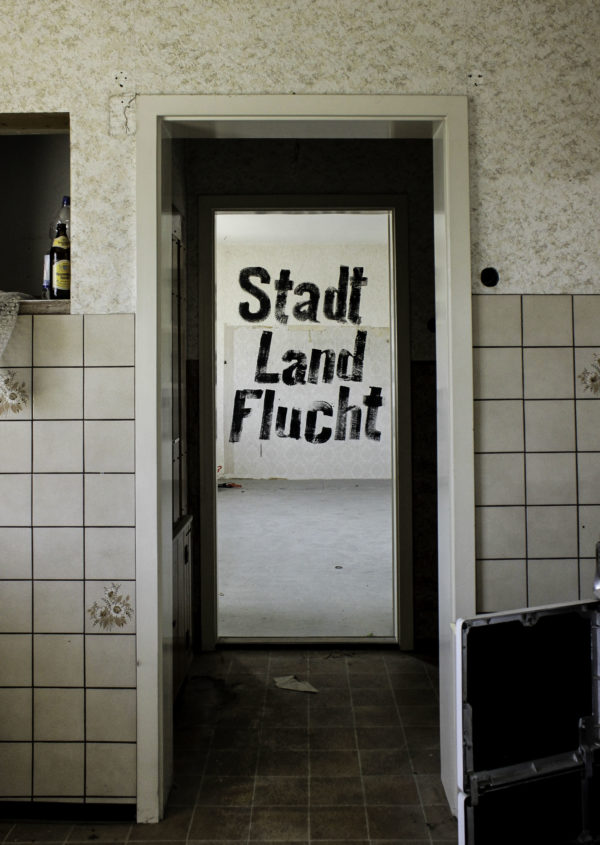 Lorenz Grohmann
Rural Exodus
Most major german cities are bursting at the seams, the rents go into the absurd, many residents suffer from the narrows and often flee into nature. Meanwhile, rural areas slowly but surely are orphaned: abandoned villages, old people and lack of prospects determine the picture. Young, motivated residents flee to the cities – a vicious circle.
Germany
2019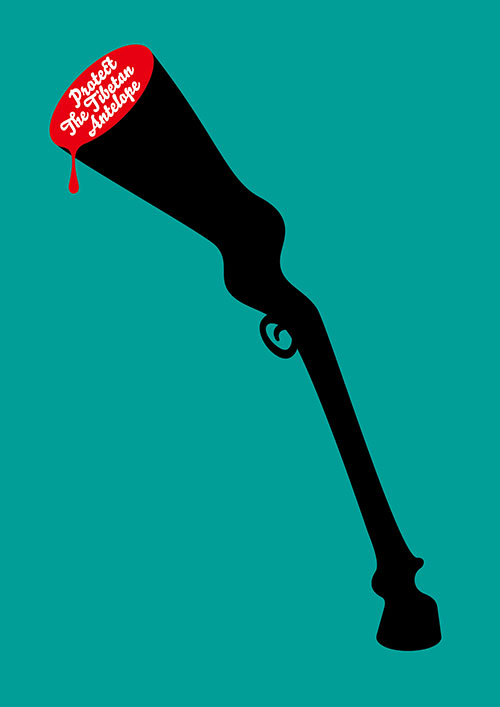 Che Liang
Poach
1.  The Tibetan antelope is facing a massacre.
2. Shotguns are the embodiment of greed and ignorance.
3. No killing, no trading.
China
2012