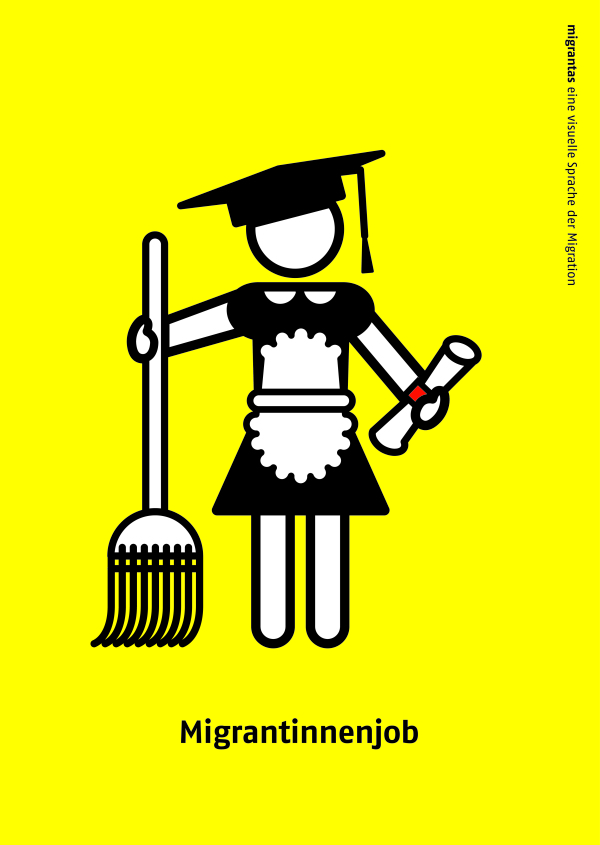 Marula Di Como & Florencia Young
Jobs for migrants
Making pictograms visible in urban areas of feelings and thoughts of those who left their home countries and live in a new country is the aim of migrantas. Key elements and similarities between the experiences of migration are emerging after a careful analysis of drawings from various workshops. The central motifs are graphically and artistically implemented by migrantas in pictograms – a visual, understandable language for all.
Germany
2013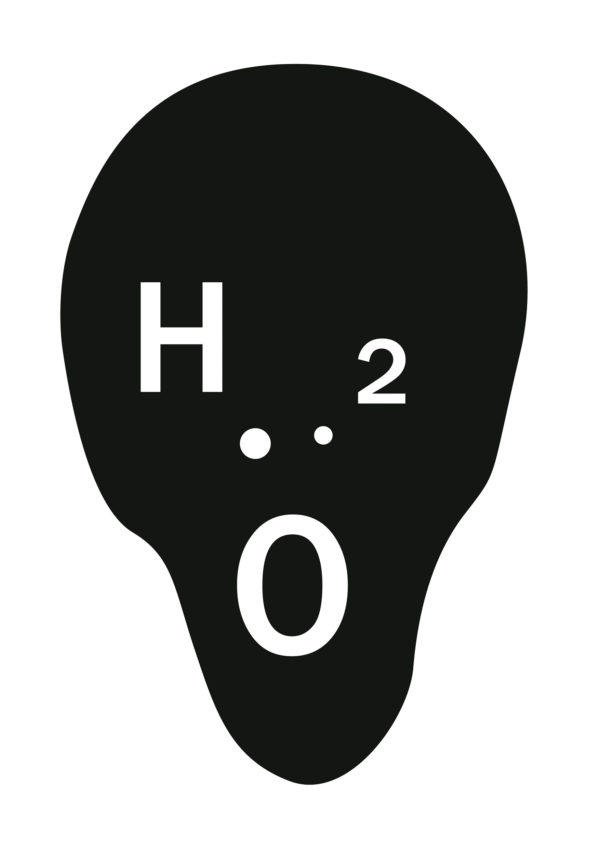 Erendida Mancilla
The Scream H2O
The theme of the poster is water as the most important natural resource and the basis for all life. It is a wake-up call about pollution and abuse in the use and consumption of this natural resource. If we do not take care of the water and continue the current trend this natural resource will have been consumed or will be so polluted that it will become practically useless. It is a scream for help.
Mexico
2018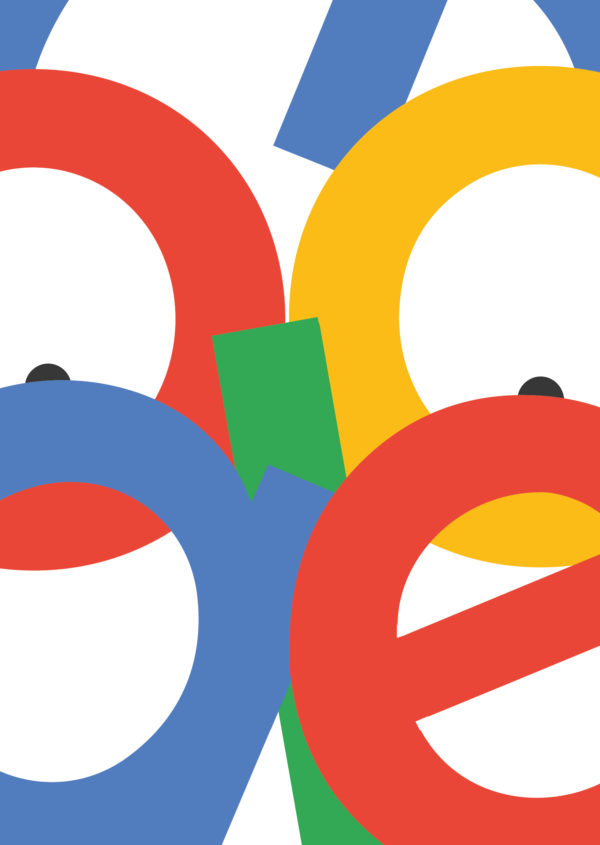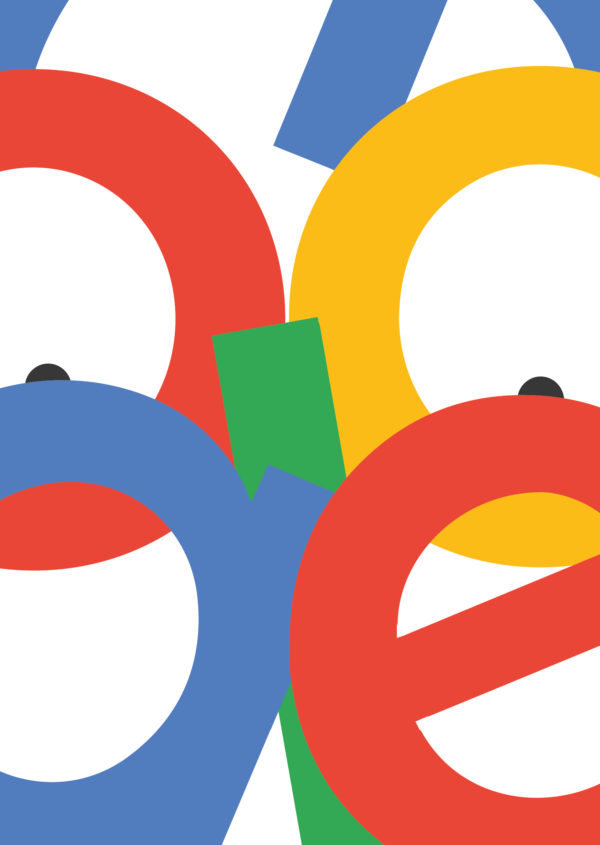 Ivan Silva
Doodle
The aim of the poster is to raise awareness about the risks of one of the most commonly used digital tools. This risk is caused by the lack of information about data security. Even people with a higher knowledge, the security of digital security is ignored. At some point, a multitude of users seem to be through user-friendly design. By rearranging the letters of the original, the design has been configured to give an erroneous view in a certain way to an observer – a warning sign that a irresponsible collection of data can be used in a dangerous way, especially for minorities.
Brazil
2018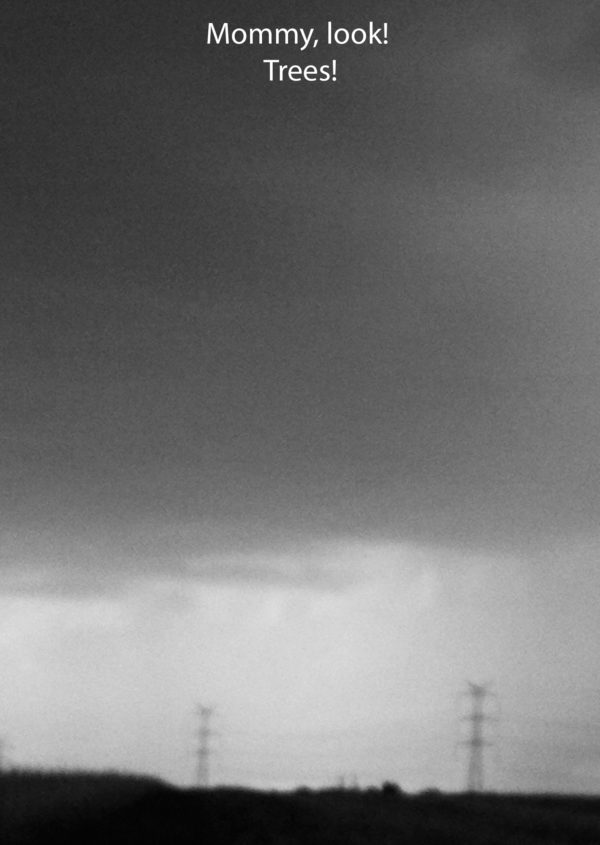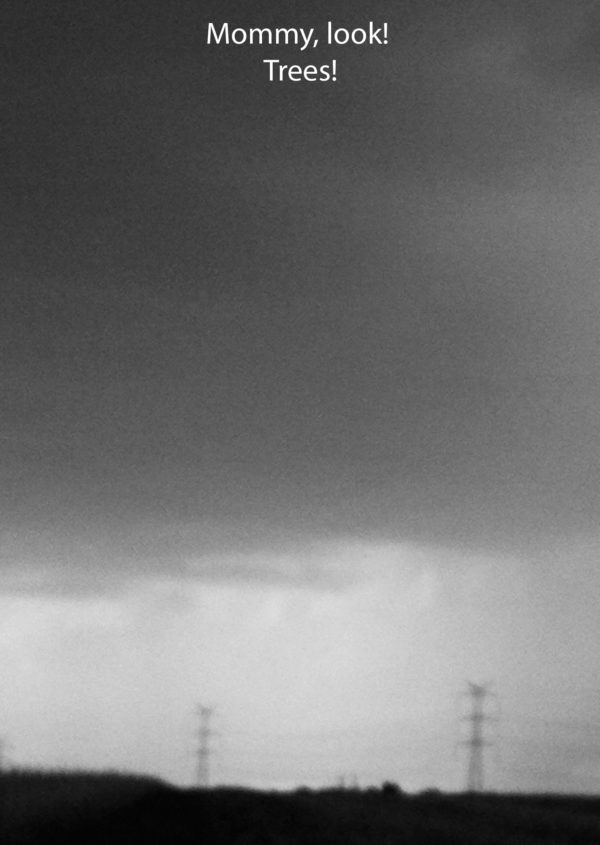 Łukasz Chmielewski
Mommy, look!
Our knowledge is strictly defined by our education. If it is poor or based on stereotypes or dogmas we see the world around in a very restricted and simple way. The less you know, the less you see. Simple relations, simple solutions, simple goals. Sometimes the poorness of the mind is taken as a childish attitude. On the other hand childish way of understanding, the clean and uncontaminated perspective can possibly reveal obviousness of our mistakes and ambiguity of reality.
This poster can be regarded as ecological at first glance. The observer is a child and was told that trees are big and grow outside…
Nevertheless my aim was to go beyond ecology and show that something is really wrong in a much wider context. The real question is: Is the world we live in really the one we want to leave our children? The proper heritage to pass on…
Poland
2019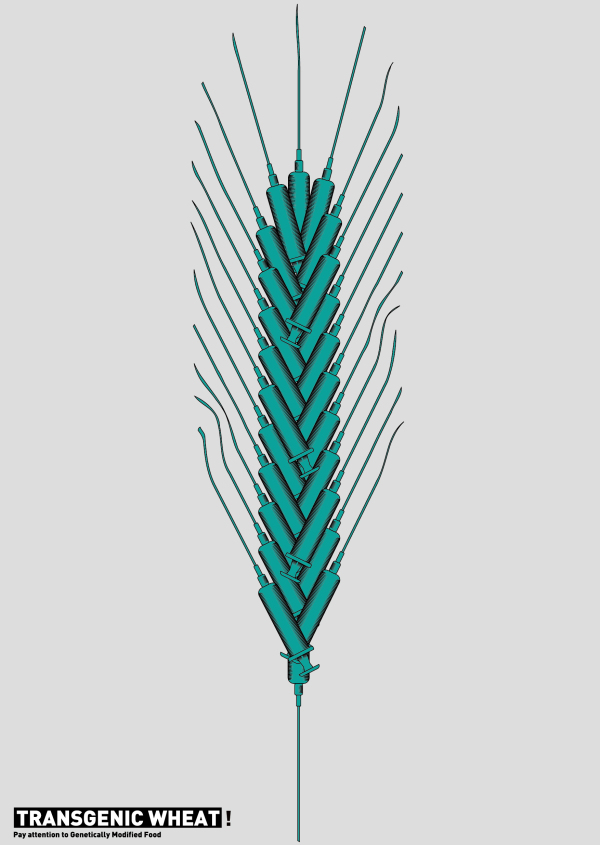 Truely He
Transgenetic Wheat
Has genetically modified food already shown up in your daily life? Are you enjoying horrible genetically modified food right now?
I do not believe that genetically modified technology can be perfect. Many examples are proving that our health is being threatened by the variations of plants' DNA. Therefore, let's pay close attention to the GM food around the world.
China
2013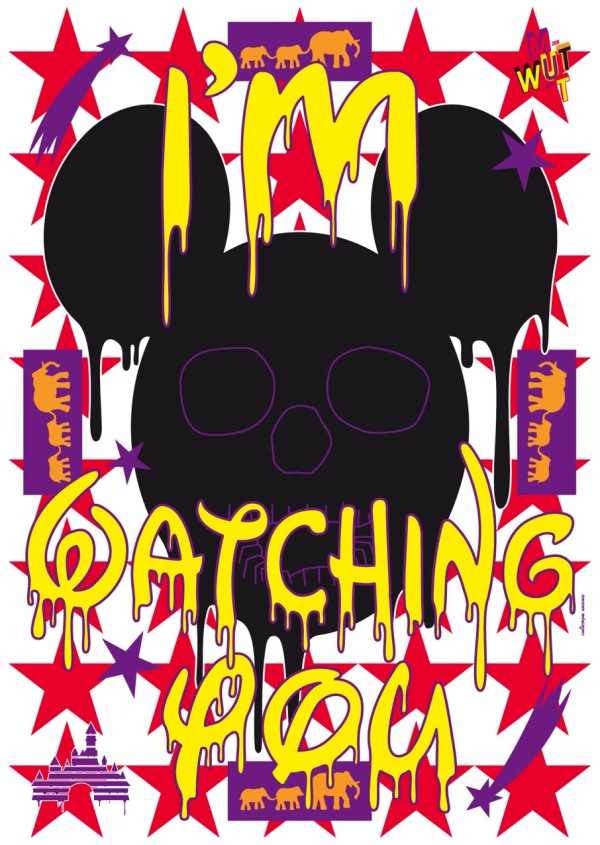 Christophe Gaudard
I'm watching you
Mickey spies children without parental consent The Walt Disney company has been fined to pay 3 millions dollars after that the Federal Trade Commission discovered that the Walt Disney company collected illegally informations about children registered on a children Disney website. About 1 million of children are concerned. This informations were used and published by an another Walt Disney online games website. For the americans laws, a website needs the parental consent if it want to collect, use or publish them. The FTC was very strong on this subject, telling that this kind of infractions are very serious and severely punished.
The poster shows an another unknown face of Walt Disney. Mickey is black, dirty, frightening with this big dripping sentence written on it, taken from the fiction "1984″ written by Georges Orwell telling the story of a supervised, secured and undercontrol society. This poster speaks about an another aspect of the "wonderful world of Walt Disney"!
France
2011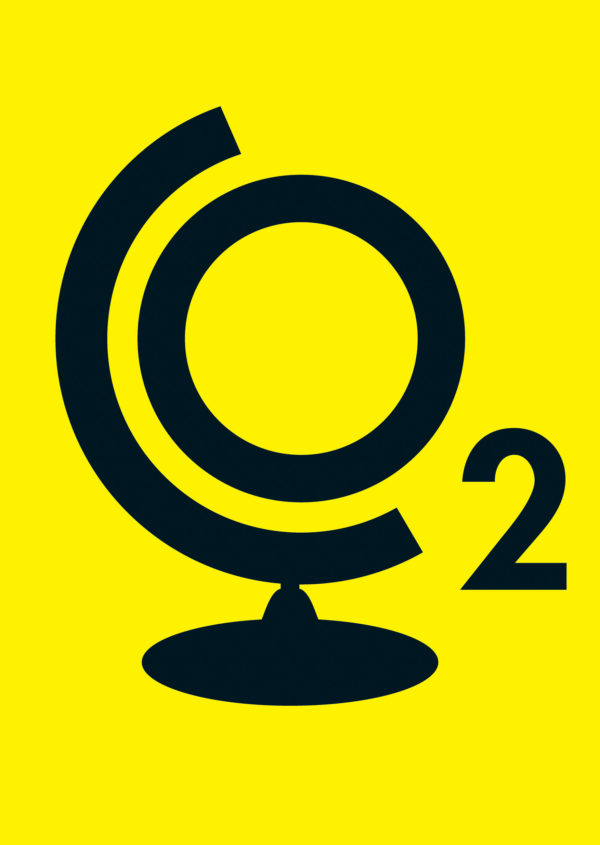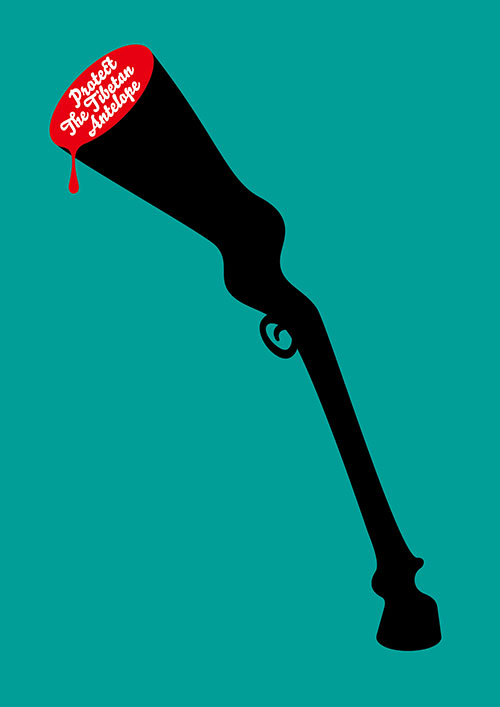 Che Liang
Poach
1.  The Tibetan antelope is facing a massacre.
2. Shotguns are the embodiment of greed and ignorance.
3. No killing, no trading.
China
2012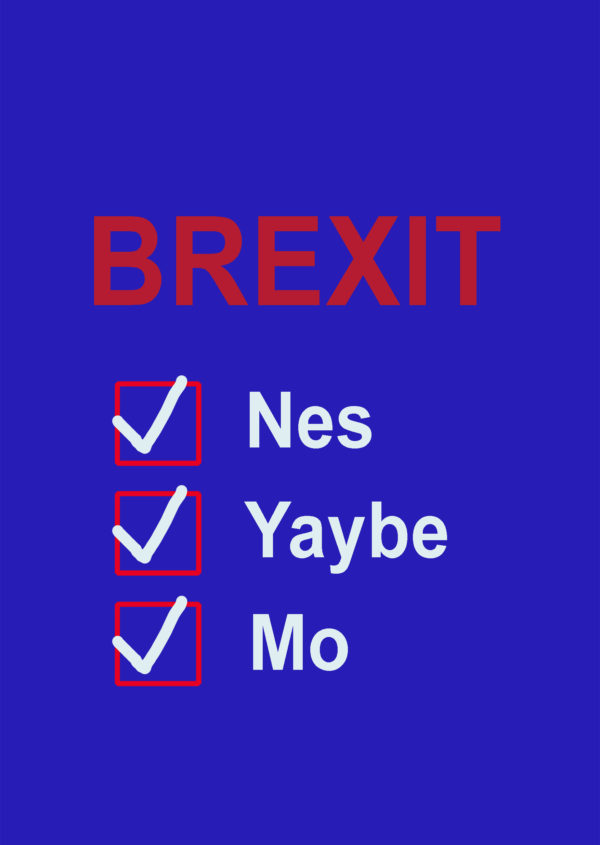 Brid Hofmann
Multiple Choice
For week and months the back and forth of the farce that is Brexit, has dominated the news European landscape, blocking space that might have been better used for other issues. Politions all around seem little inclined to admit, that they have hit a wall. Many proposed solutions seem watered down and arbitrary, with one referendum chasing the next. It might be time to tear it down and start over!
Germany
2019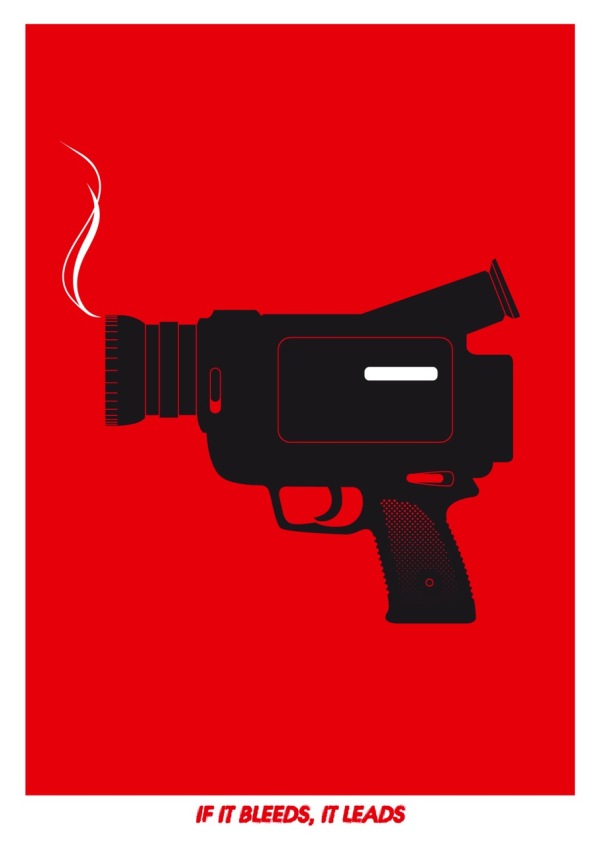 Timo Meyer
If it bleeds, it leads
Action und Panik haben sich im Nachrichtengeschäft schon immer am besten verkauft, ganz nach dem Motto "If it bleeds, it leads". Was mich enorm stört, ist dabei jedoch die immer aktivere Rolle der Nachrichtensender, die sich längst nicht mehr auf die reine Berichterstattung beschränken. Statt nur zu beobachten, betätigen sie oftmals sozusagen selbst den Abzug – ohne Rücksicht auf Verluste.
Germany
2011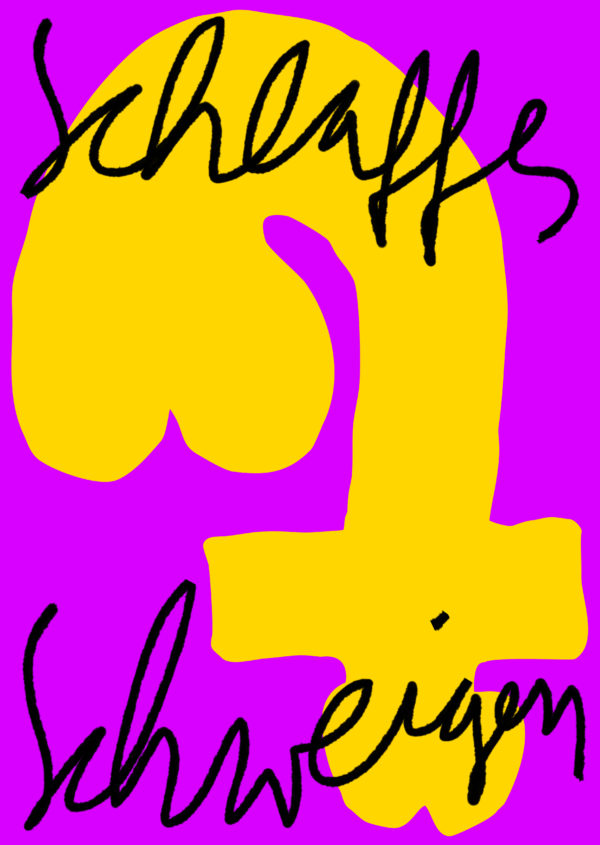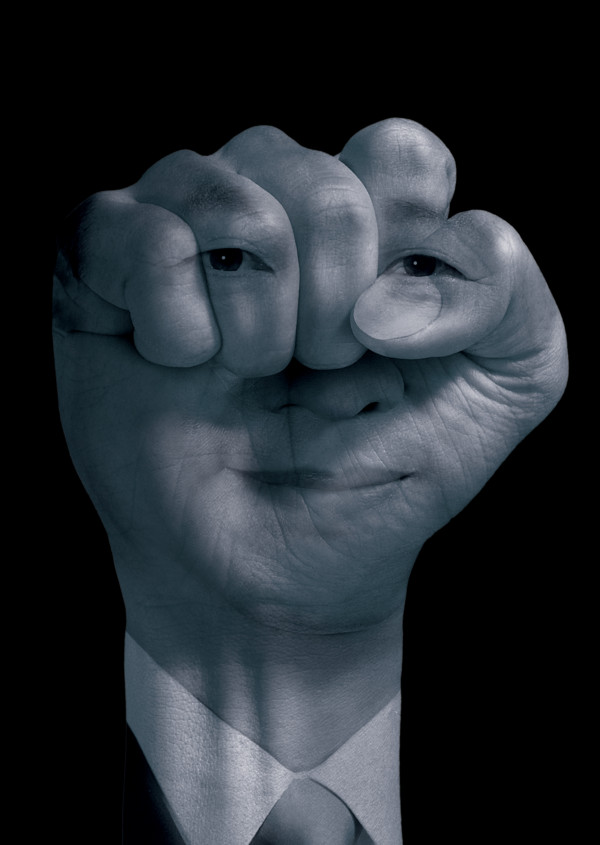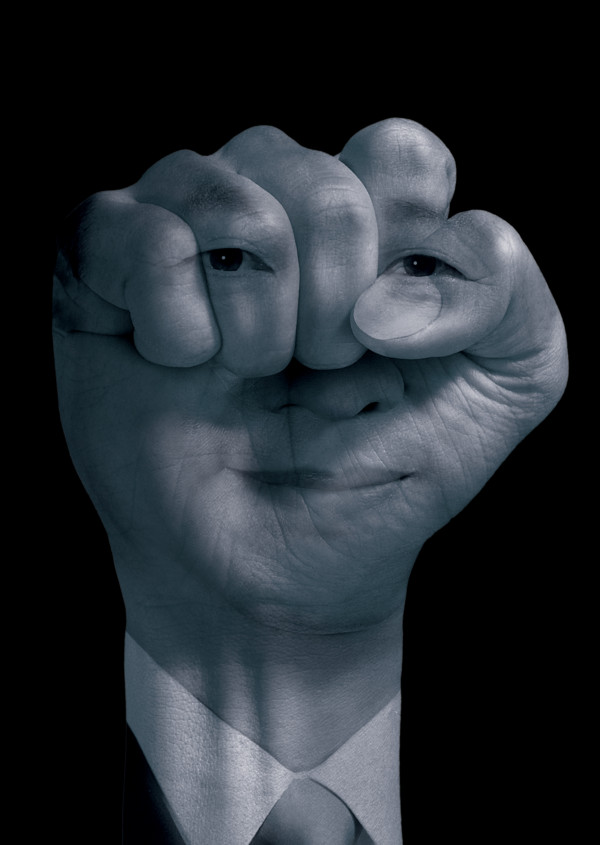 Peng Jun
Iron-Fisted Rule
The poster is based on the element of the fist, combined with the image of China's national leader »Xi Jinping«. Xi Jinping is like a pioneer against corruption and wants to form an honest government and thus realizes the great dream of a powerful country.
China
2015


Anja Bartelt
Lethargy
Like the fish in the water we are in our safe and peaceful environment. The feeling of helplessness turns us into passive observers.
Germany
2016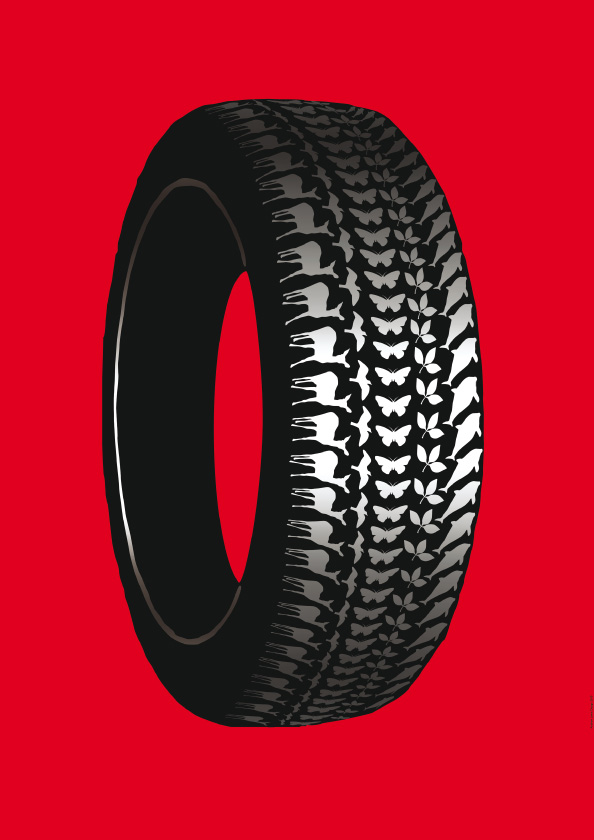 Canada
2010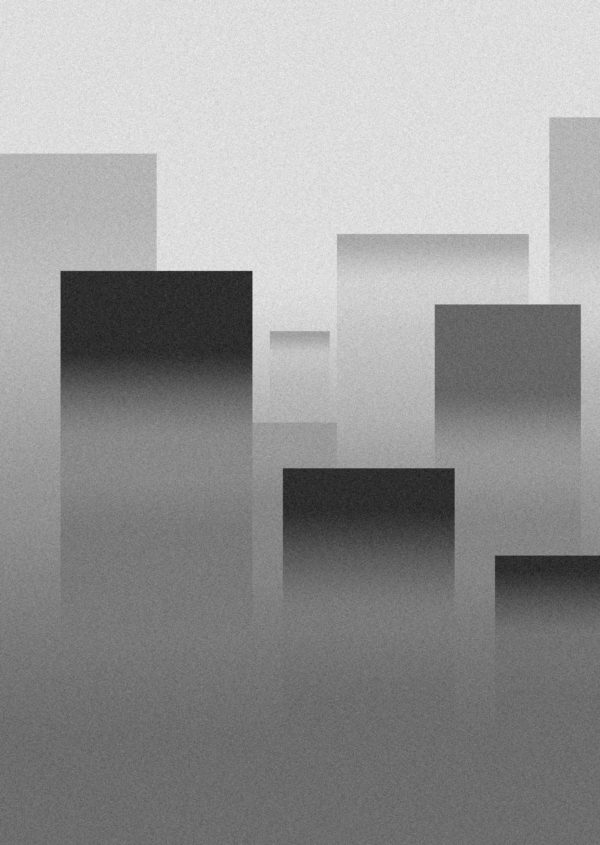 Philipp Niemeyer
I can´t see you anymore
Cities all over the world are becoming more and more invisible. They become invisible because of the smog we create to reach ever higher goals. But the smog destroys the basis of living and everything gets ugly and we grow ill – until we can't see each other anymore.
Germany
2017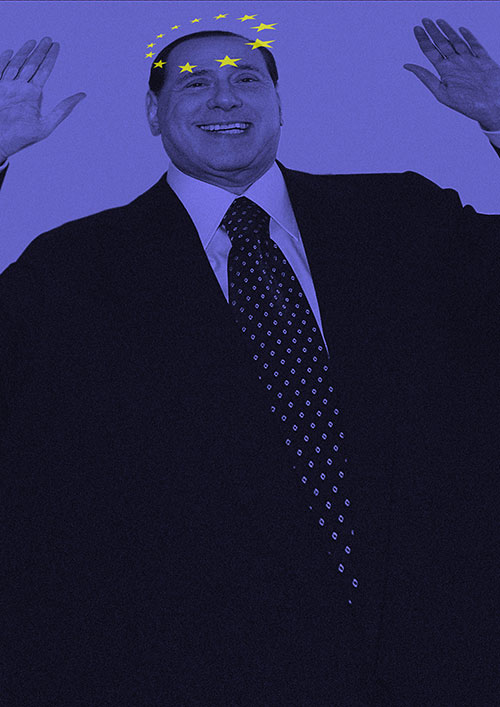 Payam Abdolsamadi
Is Silvio Berlusconi gone?
Populists are increasing throughout the Europe from different parties. Their success is symptomatic of the weakness of European political parties and party systems.
Finland
2012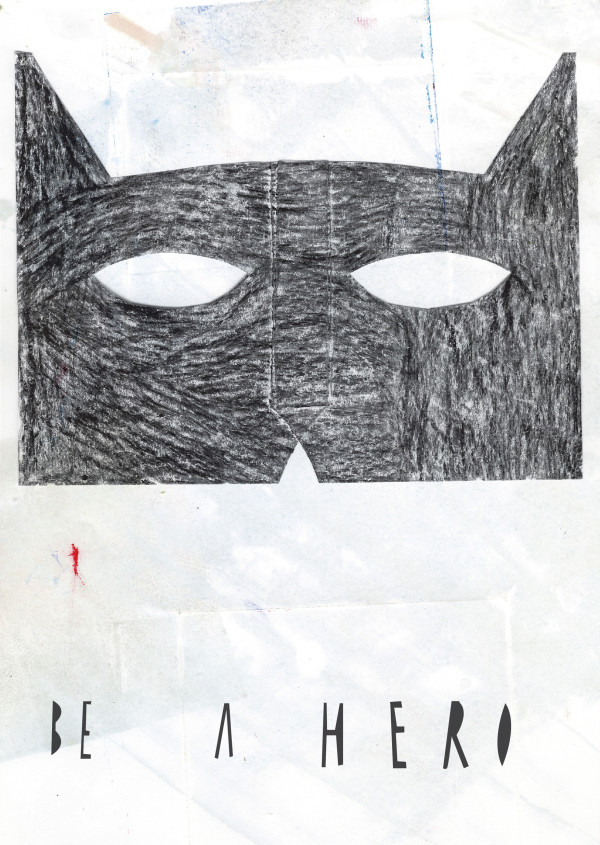 Nikodem Pregowski
»Be a hero«
Be active, be aware, be of good cheer, be kind, be ready, be smart, love other people, take on responsibility, BE A HERO!
Poland
2015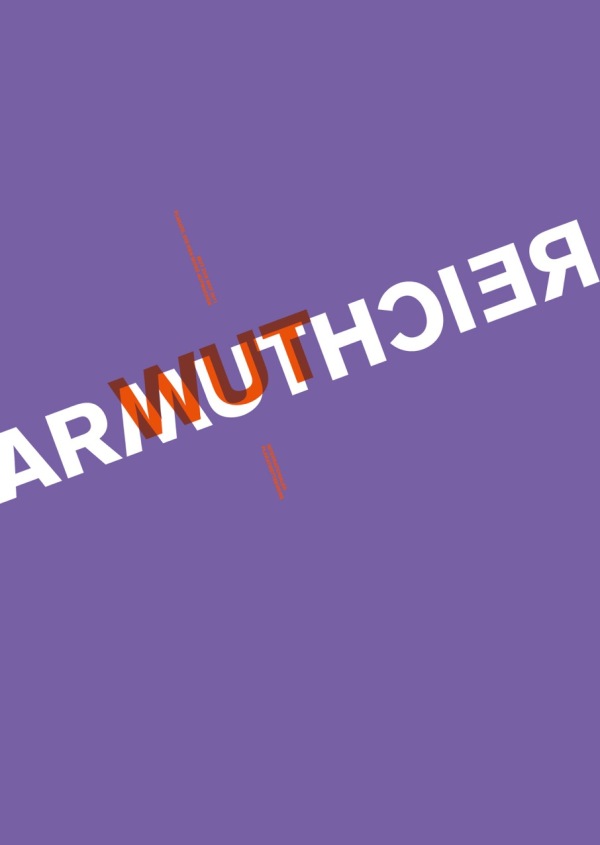 Burkhard Hauke
Arwutreichtum
Reicher Mann und armer Mann
standen da und sah´n sich an.
Und der Arme sagte bleich:
'Wär ich nicht arm, wärst du nicht reich.'
(Bertolt Brecht)
Germany
2011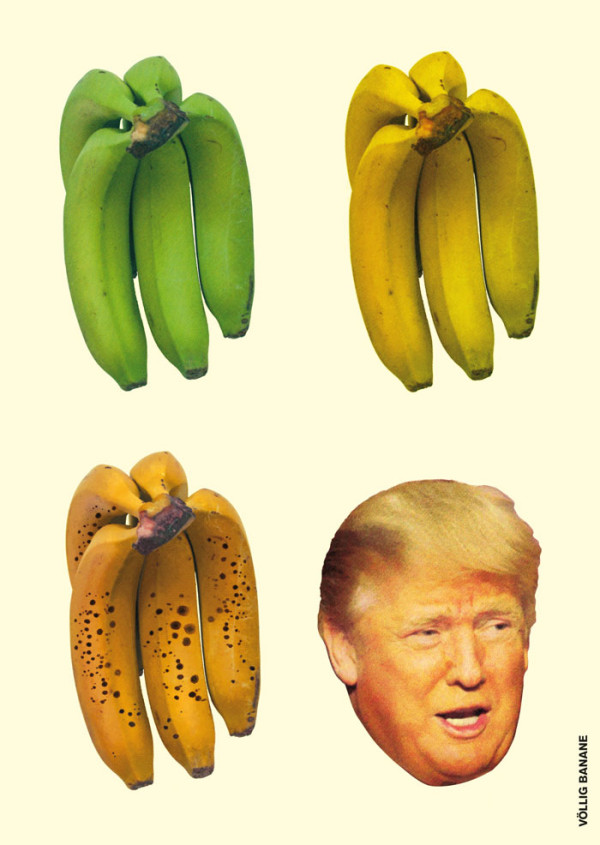 Mado Klümper
Völlig Banane (totally off)
The dangerous demagogy of Donald Trump
Germany
2016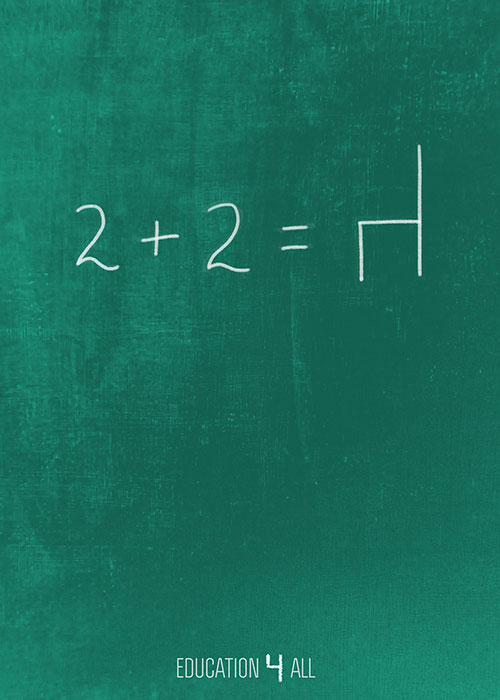 Moises Romero
Education for all
We need to find solutions for making sure that no children are excluded from schooling, educative systems, poverty alleviation, human rights.
Mexico
2012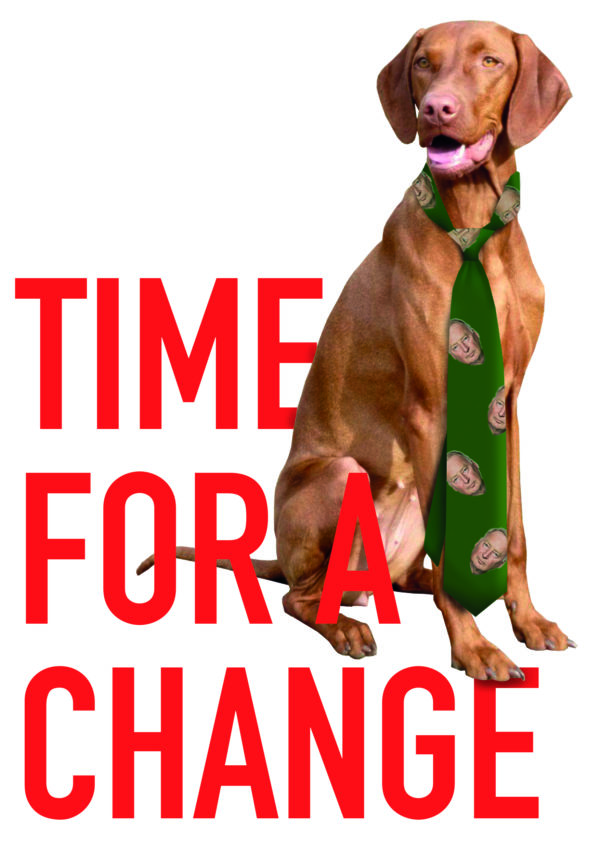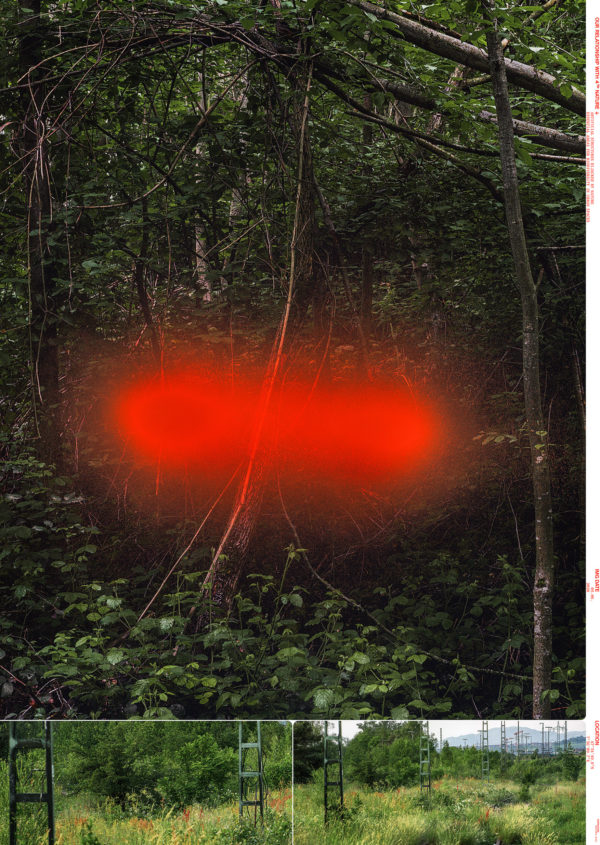 Benjamin Kunz
Our relationship with 4th nature
The focus of my poster is beauty and how we deal with wild, urban nature, which flourishes in locations that are heavily influenced by humans (wasteland, old industrial areas). This so-called 4th nature does not fit into our classic concept of beauty due to its rampant and unadorned aesthetics and is often not given much attention. Nonetheless its heterogeneity enables one great biodiversity in urban areas and creates the opportunity to experience wild nature close to city-centers. However, these areas mostly only exist temporarily, as they fall victim to new construction projects in the course of urbanization and densification.
Switzerland
2021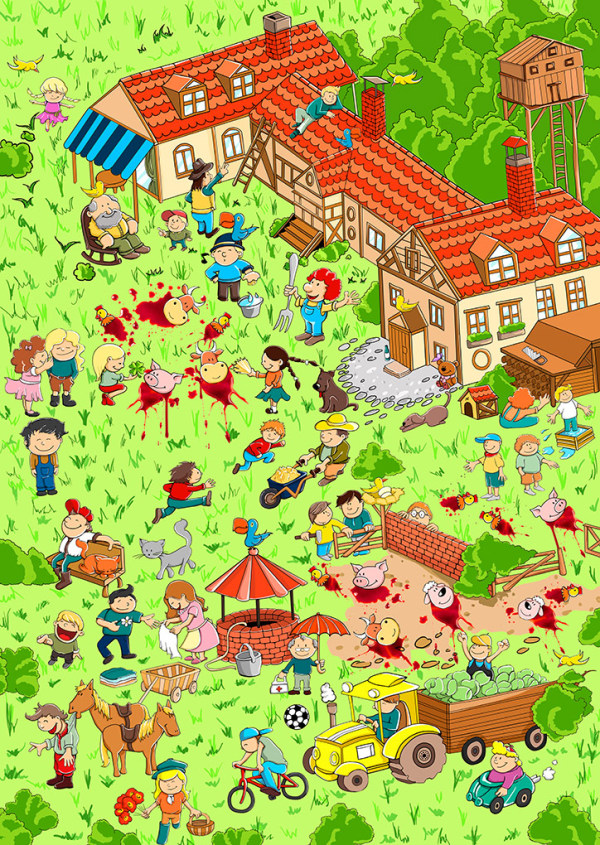 Lilia Kraus
What a wonderful world
This poster was designed to show the double moral in treating animals.
Kids are raised by their parents with books showing cute farm animals and happy people.
A wonderful world is presented to them, in which people and animals live in harmony.
On contrary the cute little pigs, sheep, and chicken are not given any second thought when they make it onto our bread for breakfast or into our dishes for lunch and dinner. We live in an illusion of a harmonic world created by ourselves, keeping our eyes shut for the harm that is done to animals.
Germany
2014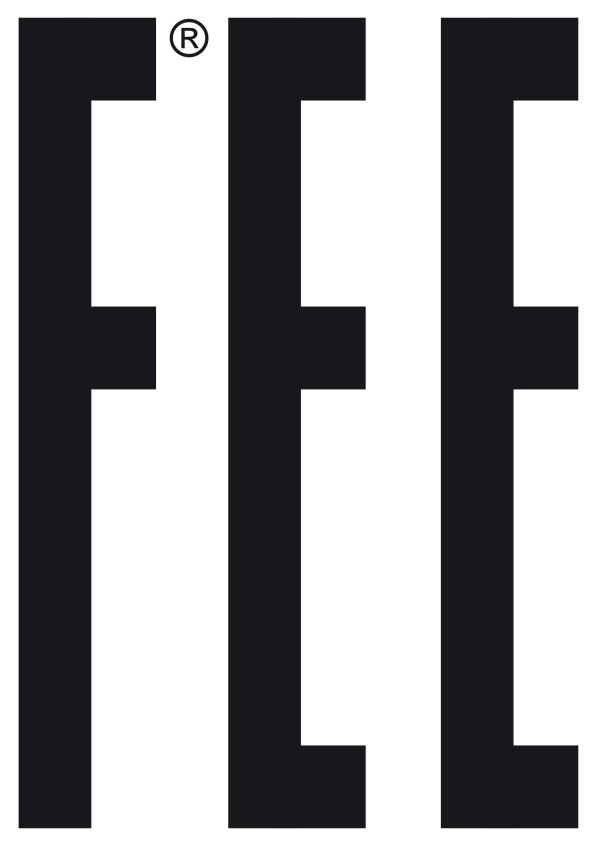 Fabian Krauss
Fee F®ee
Concerns profit, people lose.
Germany
2015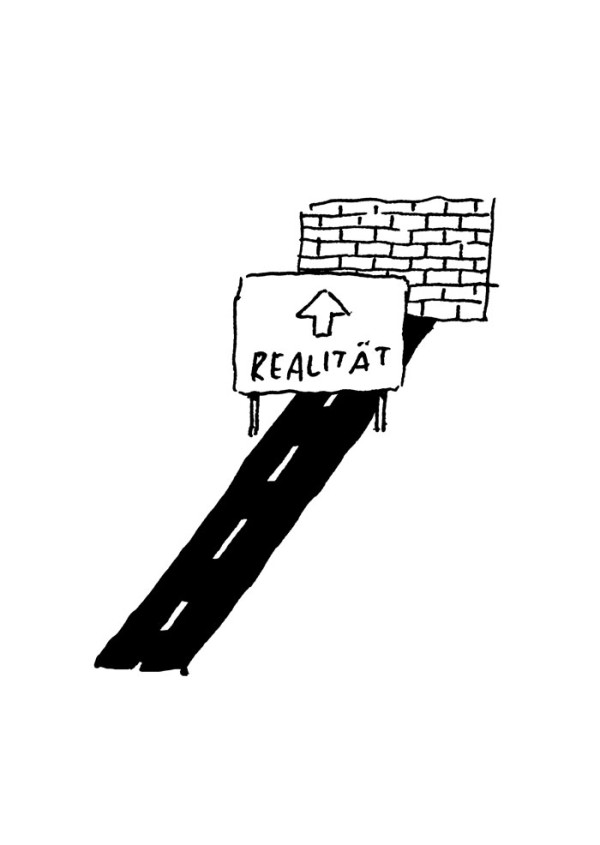 Christain Koerbel
Reality check
Faster! When do we finally arrive?
Germany
2016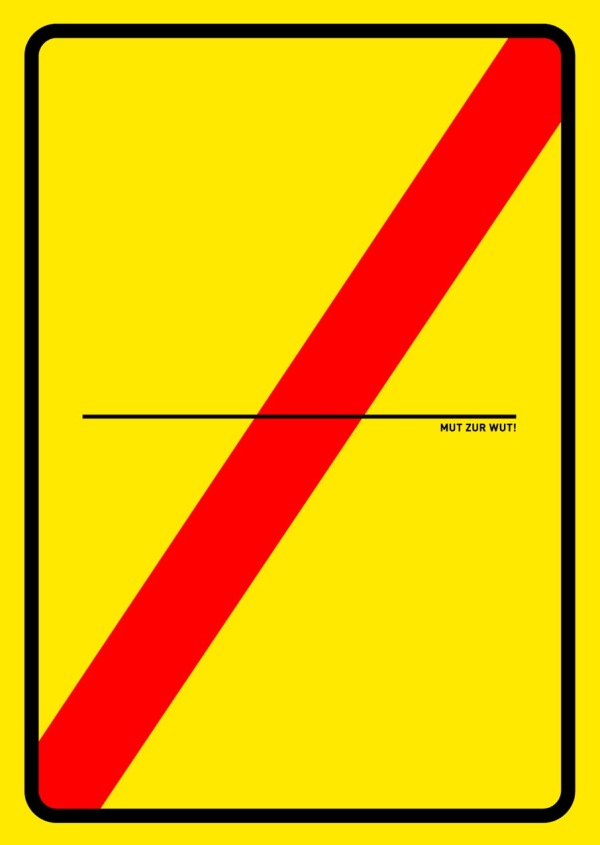 Marina Gaertner
Wutbürger
"Wutbürger" wurde zum Wort des Jahres 2010 gewählt. Mein Plakat gibt den Passanten nun die Möglichkeit, selbst zu einem zu werden und ihre eigene Meinung öffentlich zu machen. Nur Mut!
Germany
2011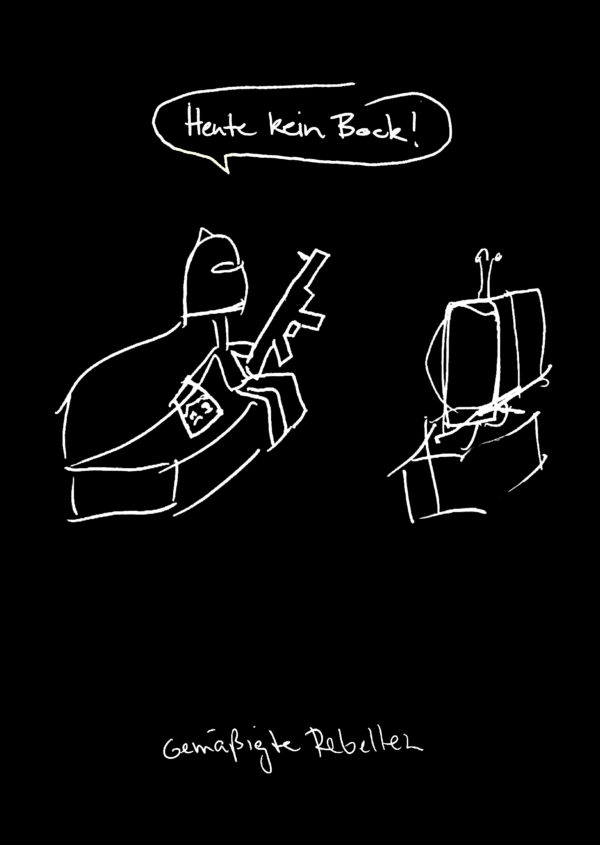 Julius Voigtländer
Moderate Rebels
This quick sketch (originally drawn on a sticky note) is an ironical approach to clarify the paradox and misleading term "moderate rebels". A disguised person sits in front of a TV. Holding a rifle in one hand and a TV remote in the other one. This guy does not seem to be in the mood for a rebellion. His dullness is emphasized by the words "Heute kein Bock!" (engl. "Not Today!").
Germany
2017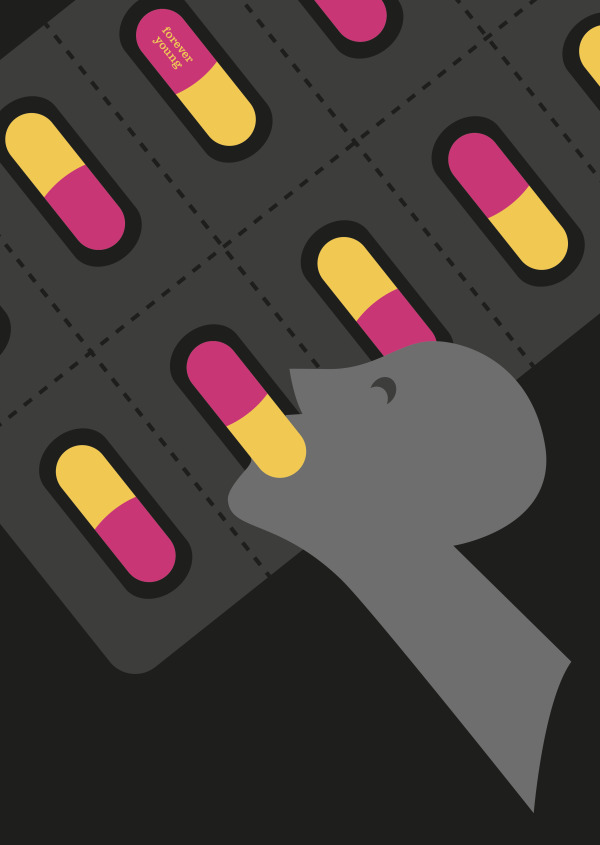 Philipp Möckli
Homo Pharmacon
In our society pharmaceuticals are taken for granted and therefore consumed thoughtlessly. We should give more thought to their effect on society and our own quality of life. Do we really want to get older and older? The poster is also an allusion to Niklaus Stoecklins poster for Gaba in 1927.
Switzerland
2013