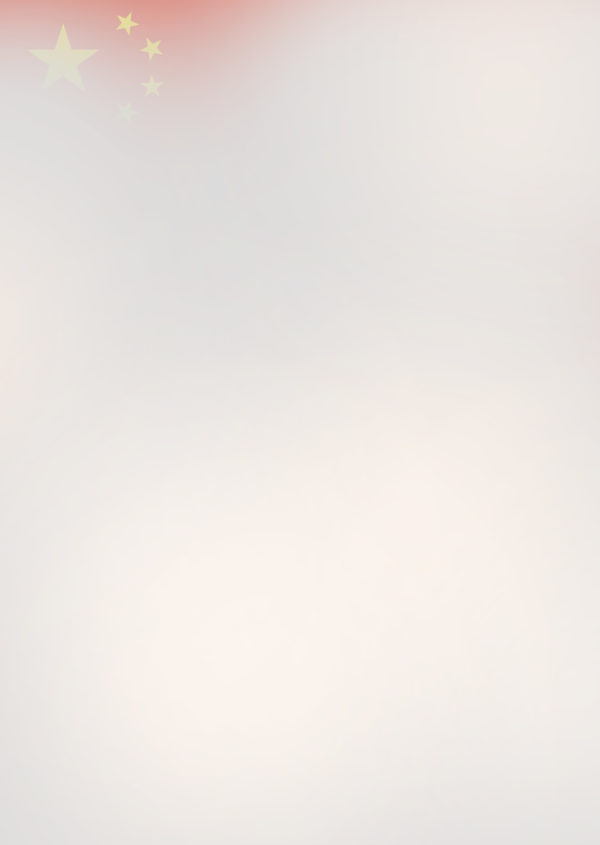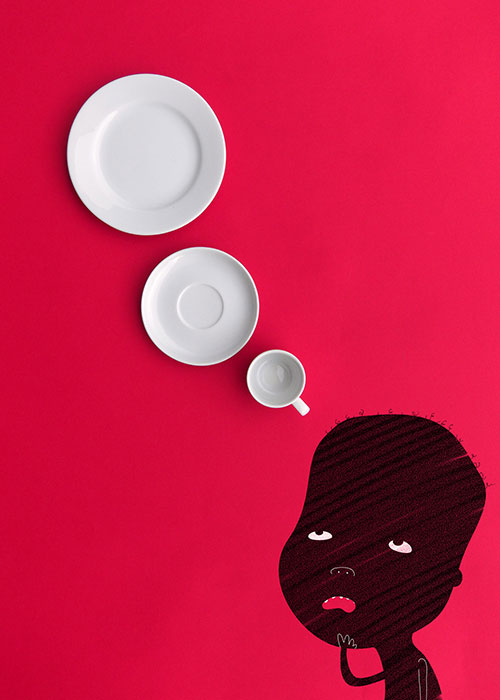 Moises Romero
Empty Ideas
Many African children (and non african) have chronic hunger. Situation that puts them at disadvantage and their life expectancy is very low. This terrible situation generates, among other undesirable consequences, the development of their life.
Mexico
2012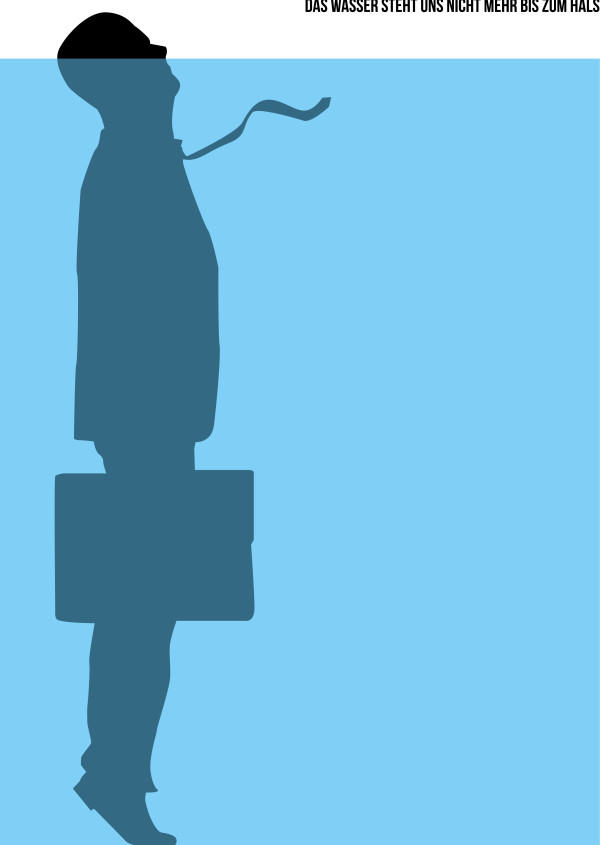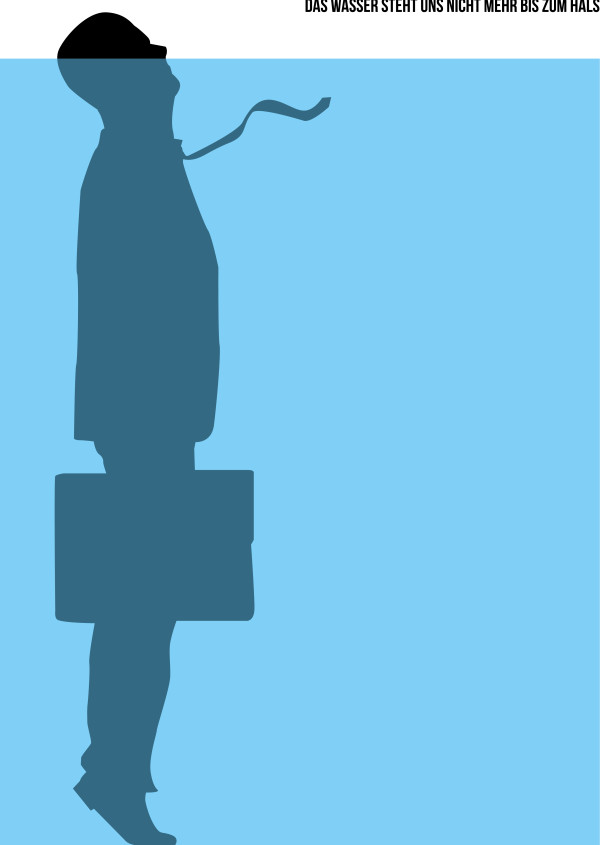 Henrik Tersteegen
»Modus Operandi«
The capitalistic exploitation logic steers us increasingly destructive to the abyss of self-destruction. Modern human beings remain in an attitude of passive endurance and seemingly comfortable self-deception, when the alternative would be a necessary revolution. We remain calm as Hindu cows and operate business as usual.
Germany
2015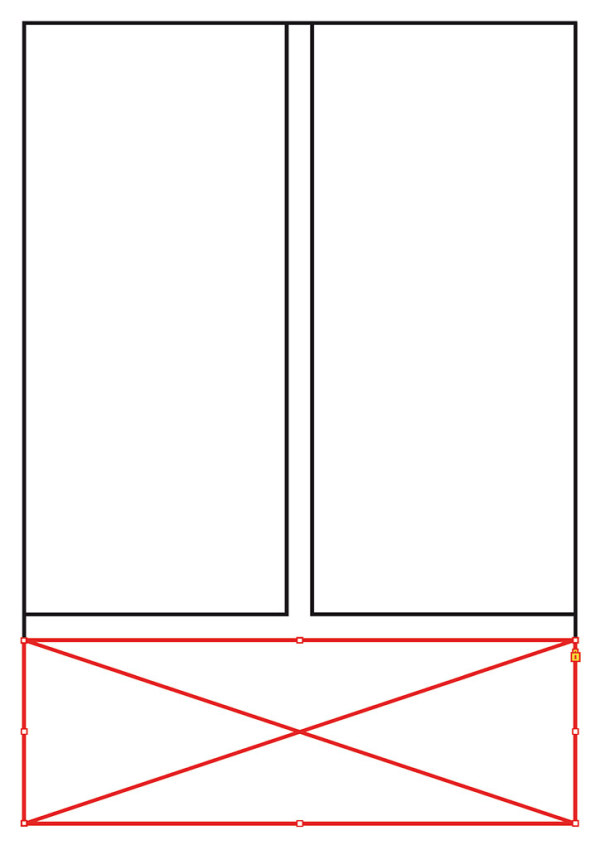 Kathrin Baumgartner
Let your opinion out
Everyone has the right to a voice. Give your opinion a "reason" to be heard. Stand to your opinion even if not everyone accepts it. Say what you think, even if censorship might prevent you from doing so.
Italy
2014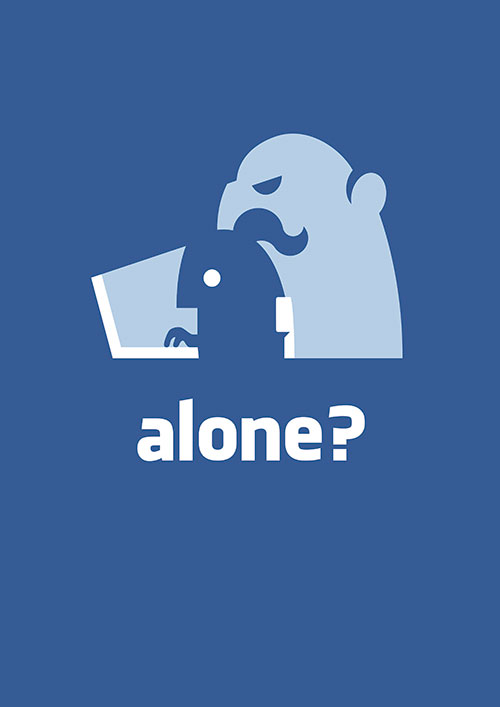 Sebastian Iwohn
Alone?
Don´t be careless – be careful!
Germany
2012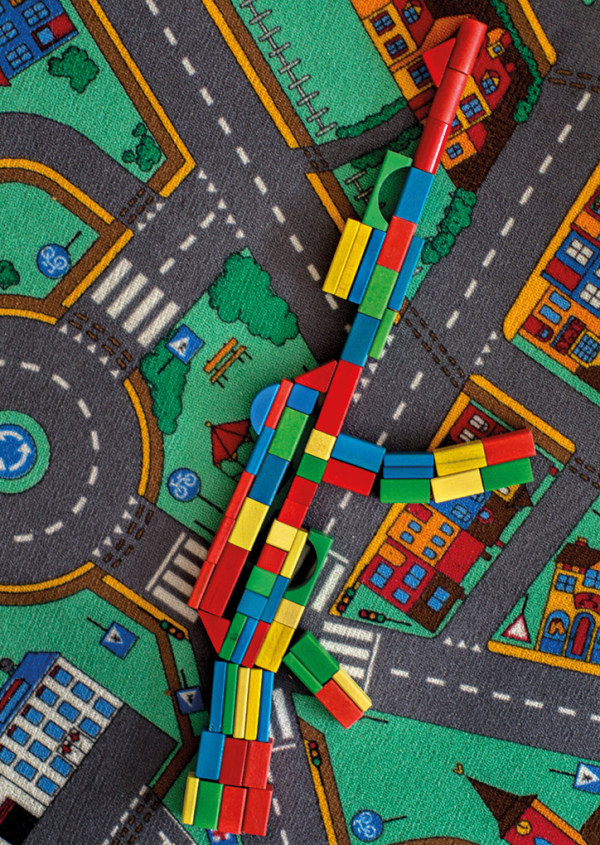 Nam Hoang-Golz
Not always a game
This poster shows the game world of a small child with the central theme of war, the Kalashnikov, build out of blocks. War is not a game and children should not be tempted to the use of weapons, either caused by media in our western culture or as child soldiers in armed conflicts.
Germany
2014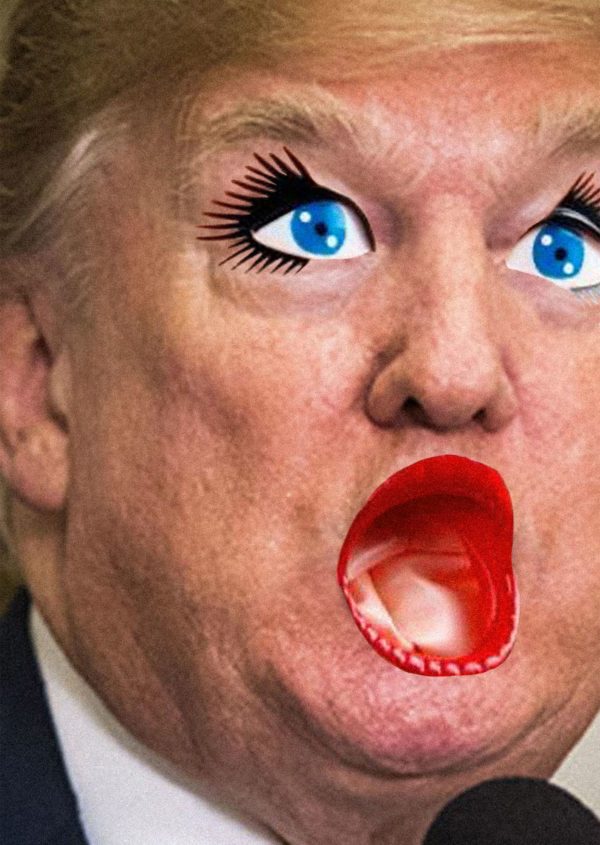 Kleon Medugorac
Shut the fuck up!
The vulgar face and ways of Donald Trump are so ugly to watch and experience, there must be some way to make him shut up. His politics and attitude are brainless and empty.
He is a puppet of big industry. The only face that might look as hollow as Trump is the face of a rubber-sex-doll.
Switzerland
2019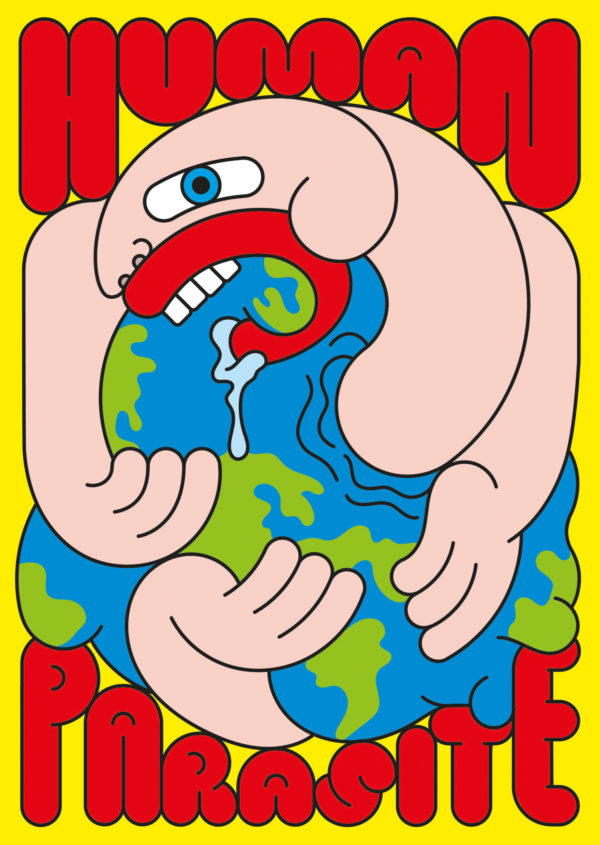 Verena Mack
Human Parasite
The poster announces the annihilation of the world caused by humans. The poster humorously references Posters of classic Monster Films. Because the scariest Monster of them all is not the next Godzilla but the human. In our time of the Anthropocene, he chews his way through the world while drooling all over the place. The legs and arms of the parasite wrap greedily around the world while it slowly melts. Shortage of resources, climate change and species extinction have become common problems, which require more radical actions. Because the end of the world will not happen dramatically like in a disaster movie, but slowly with every day the world is exploited by humans to the point of maximum profit.
Germany
2021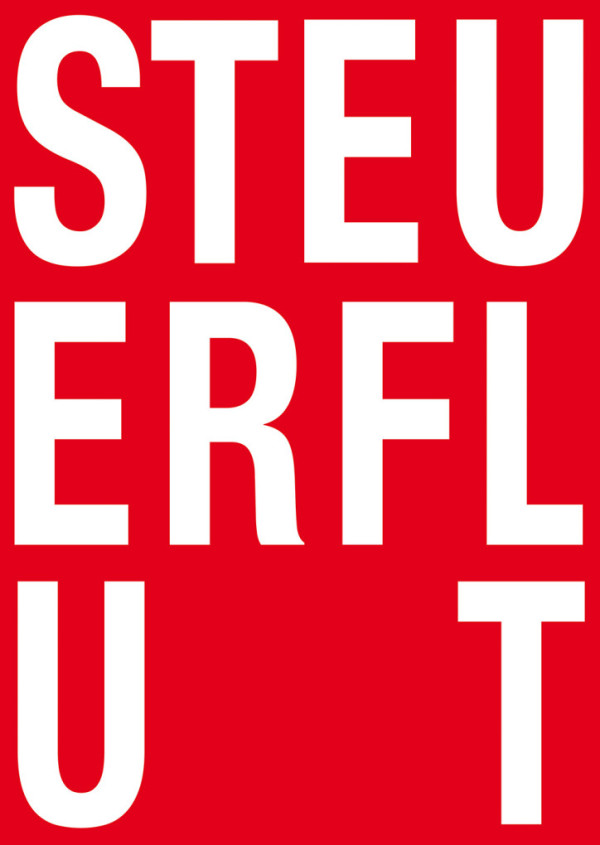 Niklaus Troxler
Tax evasion to Switzerland
In the last few years the issue of " tax evasion" became a central topic in German media. On my poster text 2 letters are missing: CH – the abbreviation for Switzerland.
Switzerland
2013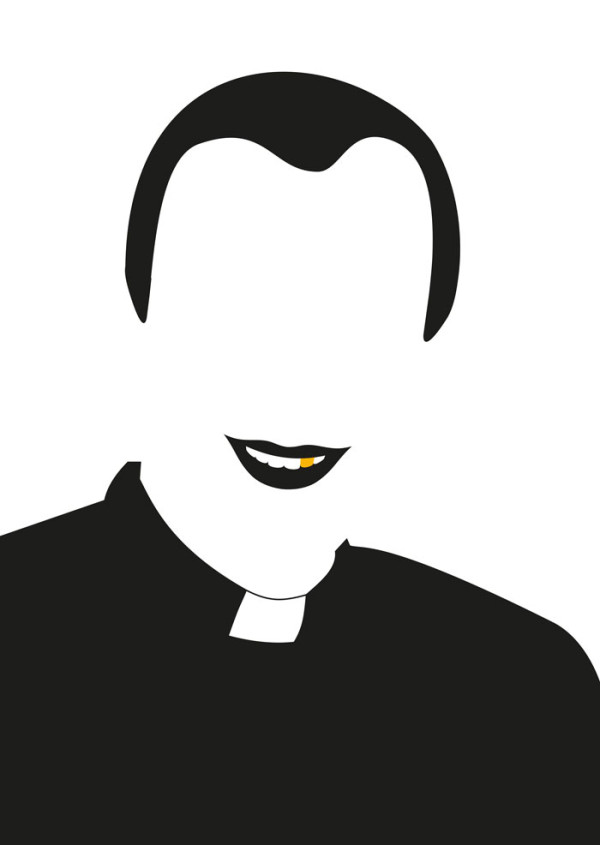 Edyta Kurc
Golden Boy
Basic salary, tray, baptisms, weddings, funerals and carols – those are sources of priests earnings. But according to what they say, they earn as much as doctors and pay ten times lower taxes. That sound pretty good. Divine life!
Poland
2016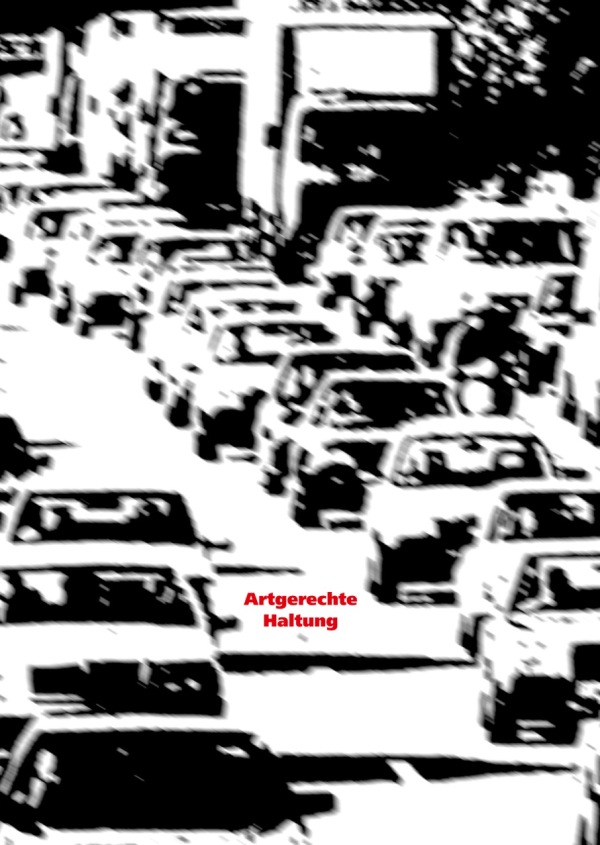 Uli Schoedel
Artgerechte Haltung
Ach wie schön ist doch die Freiheit
im selbst gewählten Käfig.
Germany
2011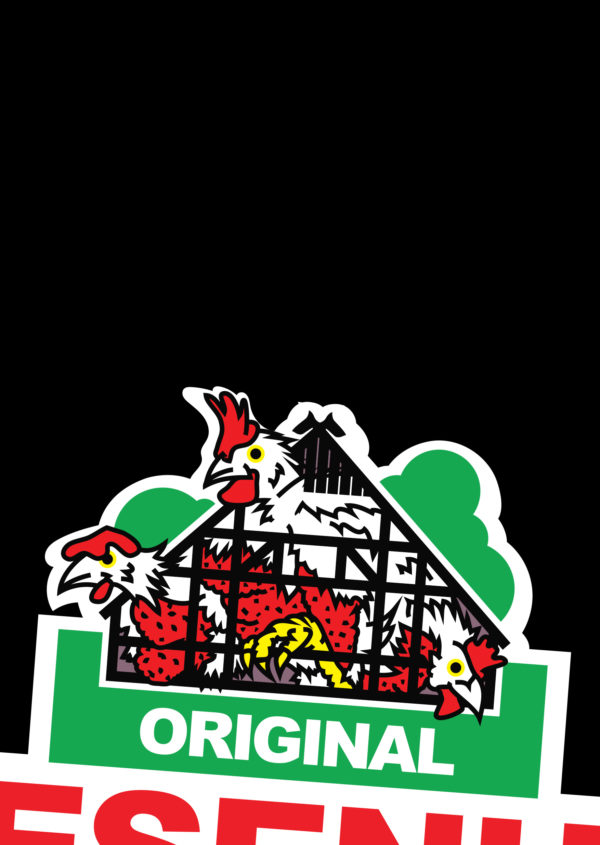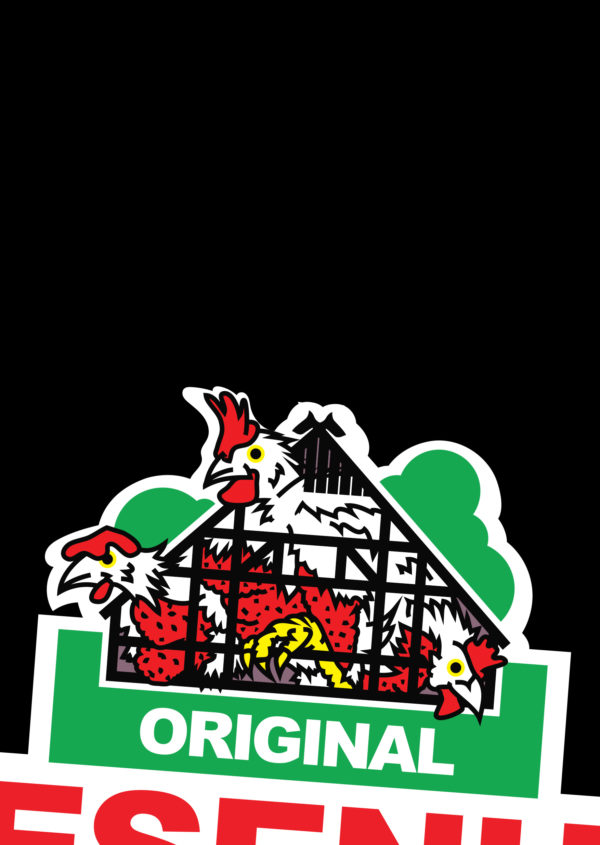 Roland Straller
Animal Farms
The Wiesenhof brand uses the image of a small country house on a green field, with a few trees, to promote their products. It is meant to sell the idea of idyllic farms and happy chickens. Through extensive marketing the brand is very well-known in Germany, calling itself "the #1 poultry brand". Every third chicken eaten is from Wiesenhof. The PHW-Group, which owns Wiesenhof, is the #1 animal exploitation company in Germany, and third largest in Europe regarding chicken farming, poultry raising and chicken slaughter. Every week this group slaughters around 4,5 million chickens.
Germany
2018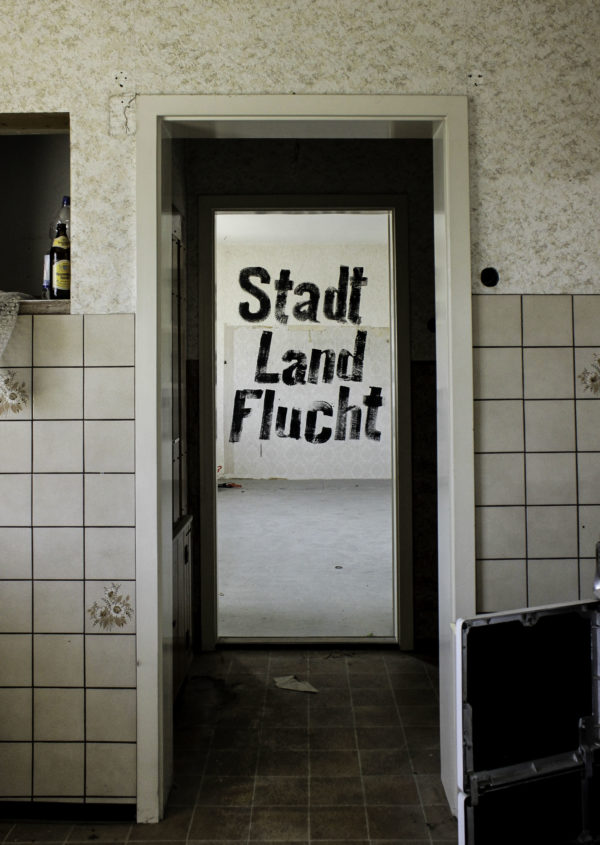 Lorenz Grohmann
Rural Exodus
Most major german cities are bursting at the seams, the rents go into the absurd, many residents suffer from the narrows and often flee into nature. Meanwhile, rural areas slowly but surely are orphaned: abandoned villages, old people and lack of prospects determine the picture. Young, motivated residents flee to the cities – a vicious circle.
Germany
2019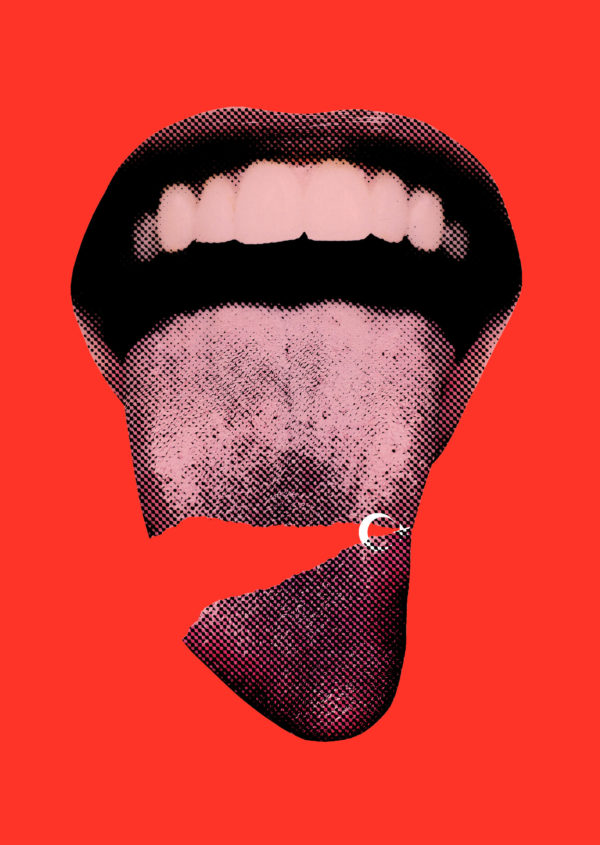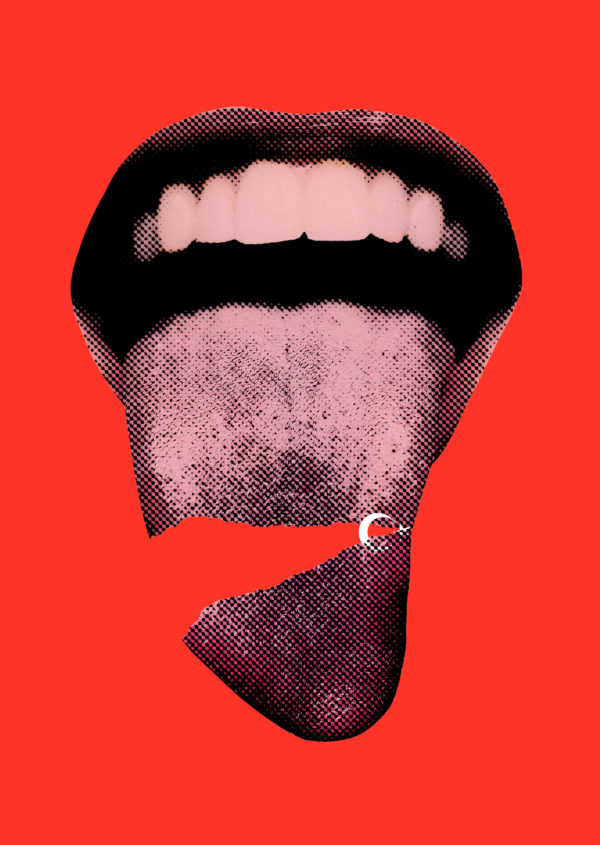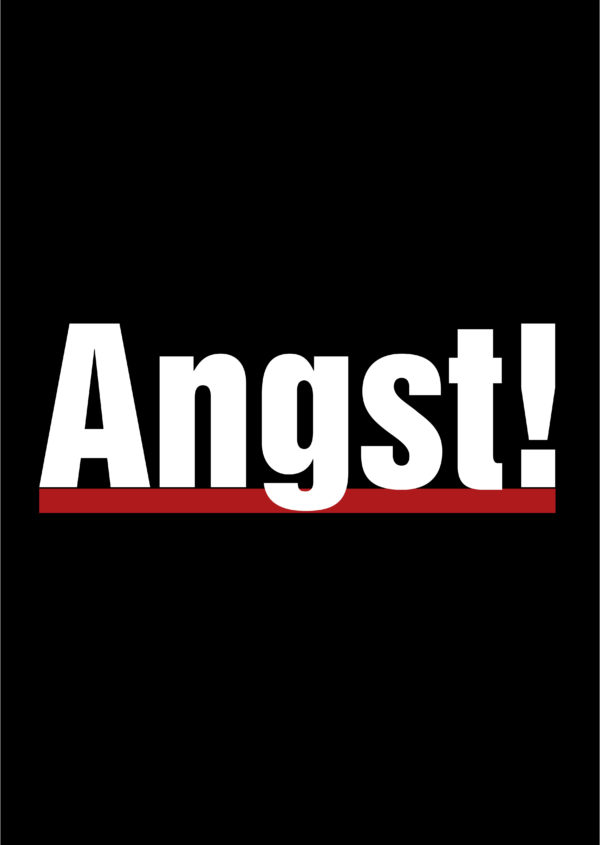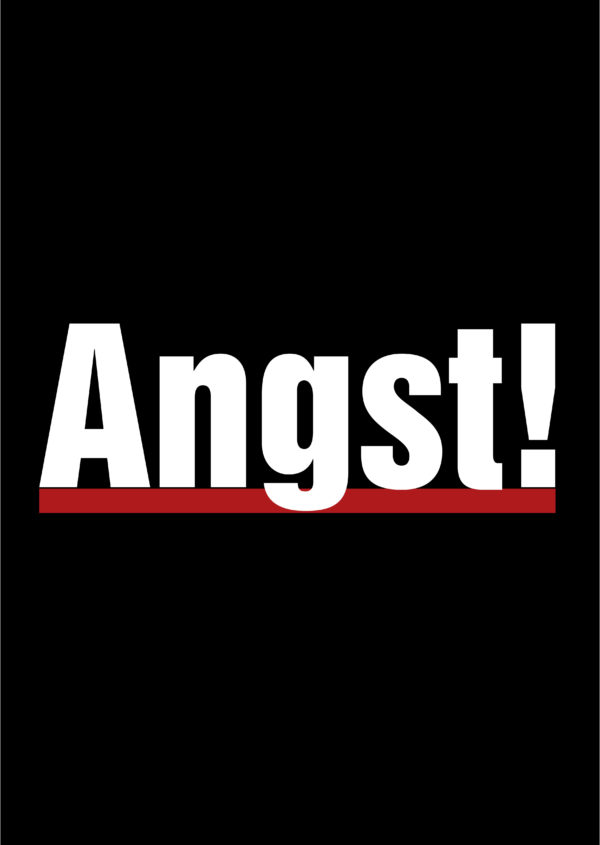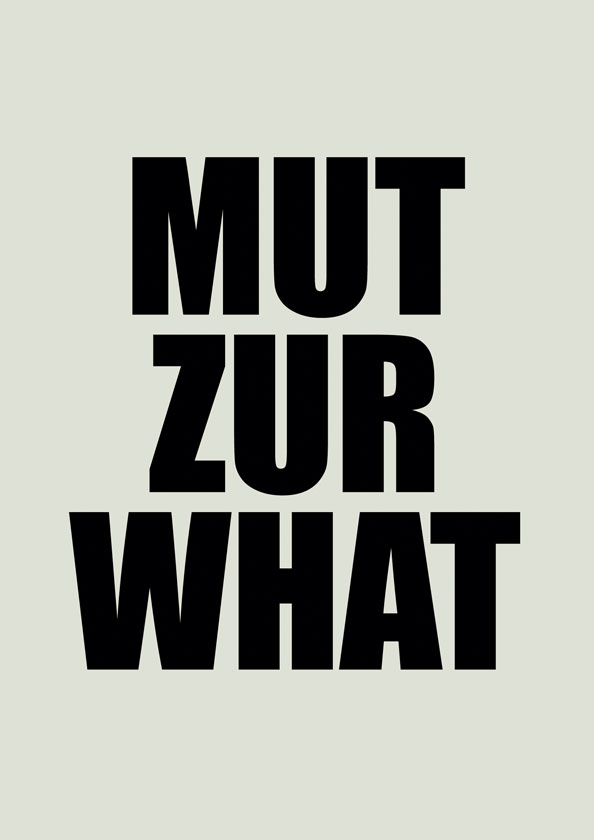 David Jimenez
Mut zur What
The first time I heard about the competition, I thought »Courage for what?« because I did not understand what  it was about. Later when I read the details, I understood the significance of these 3 words. Sometimes we have the courage, burning inside, but we are not sure how to use that rage, we don't have a suitable way to express it and tend to do what the masses do.  idea how cruel his short existence will be, before it ends at a fast food restaurant.
Ecuador
2015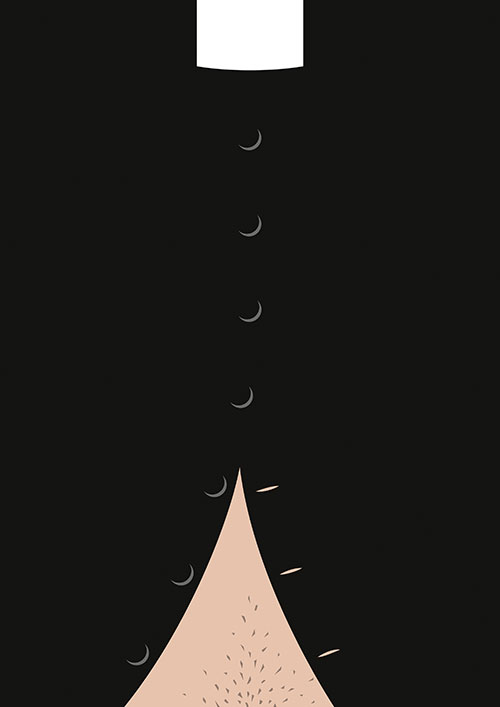 Julien Joliat
Innocent
"Love your neighbor" seems to have another meaning
Switzerland
2012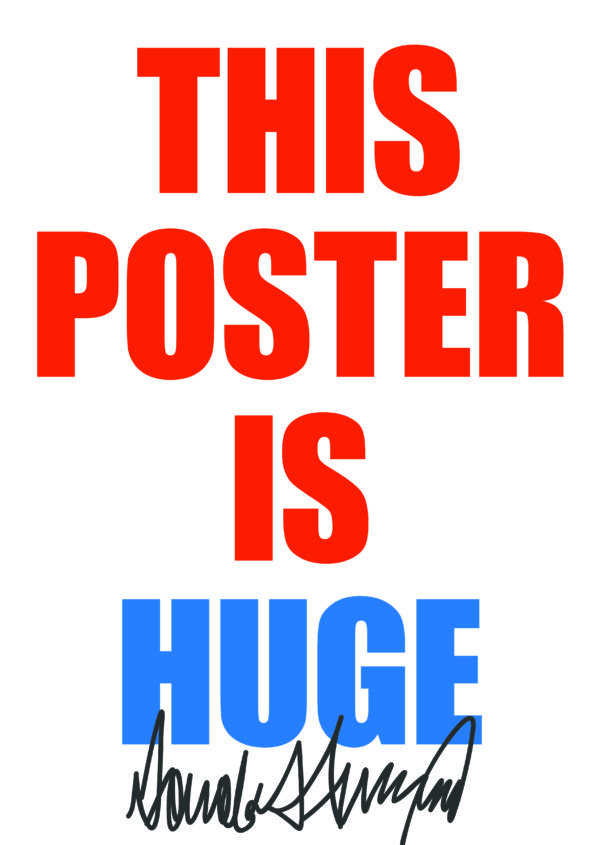 Felix Kosok
Content Is Missing
Donald and I designed this poster together. He is a big fan of my work. We did a tremendous job. Tremendous. The design is really great. We made graphic design great again. Afterwards we played some Golf and ate Chocolate cake. It was a beautiful piece of chocolate cake, I can tell you that.
Germany
2017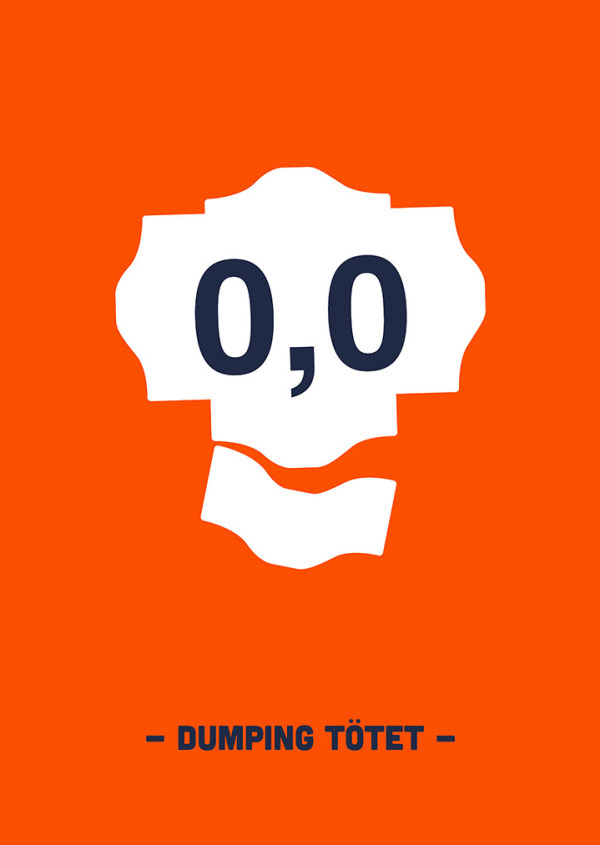 Timo Meyer
Dumping kills
Quality has it's price. "The cheaper the better" devalues work, talent and good quality products. Food for a few cents, a shirt for 5 and a logo design for 20 Euros – predatory pricing, price dumping (and connected to that wage dumping) kills quality and businesses.
Germany
2014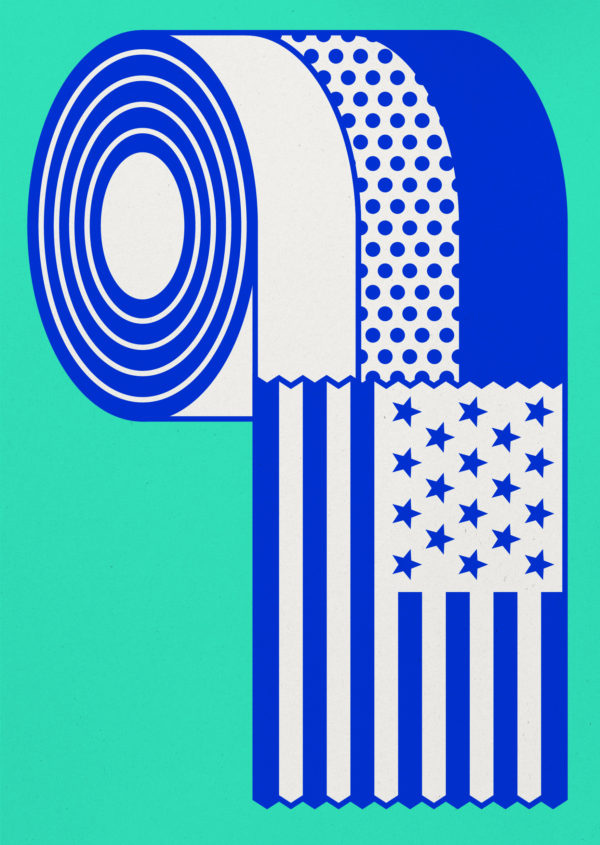 Anja Bartelt
Lethargy
Like the fish in the water we are in our safe and peaceful environment. The feeling of helplessness turns us into passive observers.
Germany
2016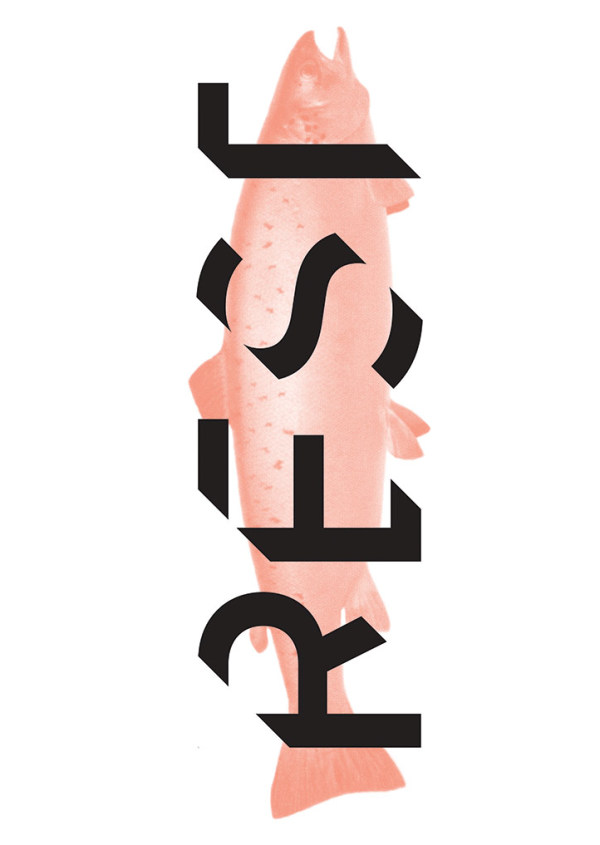 Michael Kunz & Emanuel Heim
Rest
"Fisches Nachtgesang" poem by Christian Morgenstern
—
⌣   ⌣
—   —   —
⌣   ⌣   ⌣   ⌣
—   —   —
⌣   ⌣   ⌣   ⌣
—   —   —
⌣   ⌣   ⌣   ⌣
—   —   —
⌣   ⌣   ⌣   ⌣
—   —   —
⌣   ⌣
—
Switzerland
2014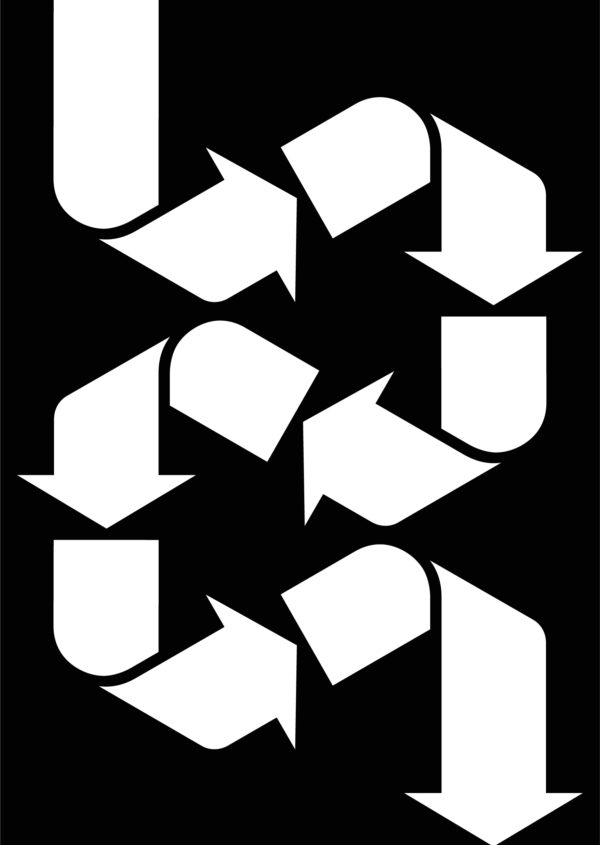 Mitja Schneehage
Straightening the circle
The symbol of the cycle is omnipresent on todays products and packagings. To the consumer this can be misleading, constantly suggesting the waste will be reused. This way of recycling often is just a disposal via detours. Wrongly disposed or problematic materials are burnt or exported, statistically counting as recycled. While the total amount of waste produced is going up, the real challenge of reducing waste is neglected.
Germany
2019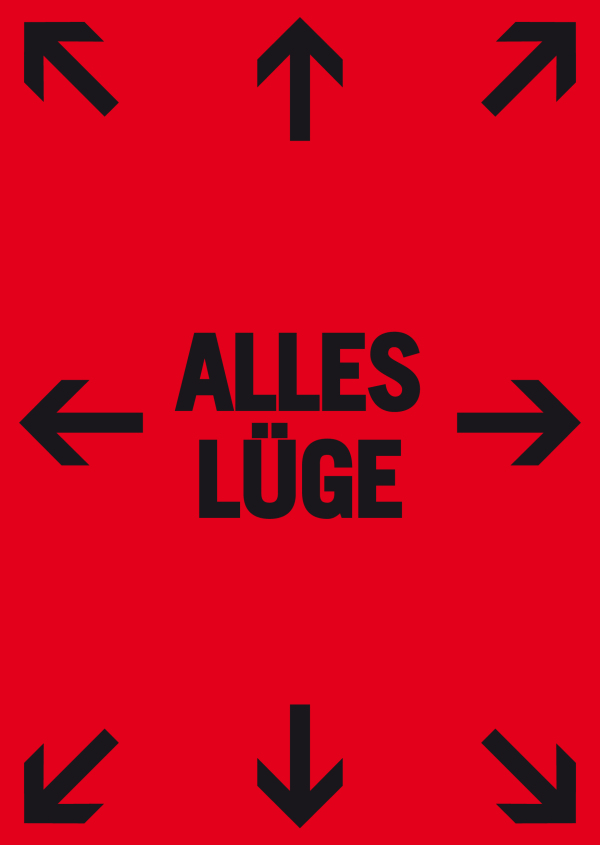 Kai Bergmann
All a lie
The Poster has two levels of meaning:
A direct one – when the poster – surrounded by advertising messages – sticks on a billboard.
And an epistemological one – on the critical definition of the objectivity of the »Radical Constructivism«.
But a good poster explains itself.
Germany
2013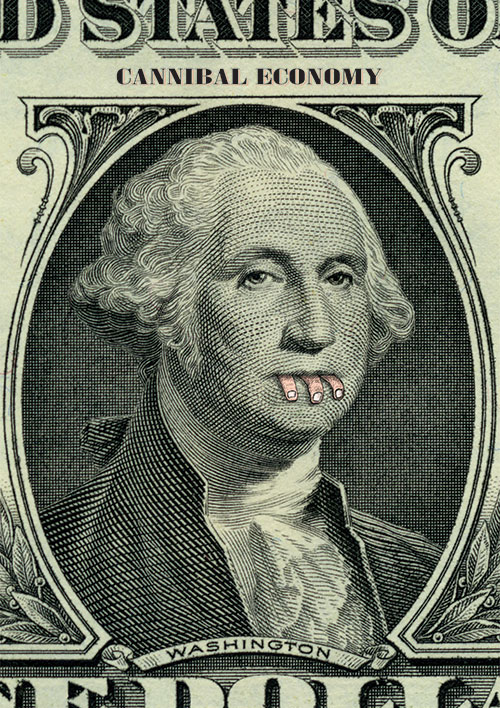 Victor Santos
Cannibal Economy
The motive: the periodical capitalist crisis dramatic shows, that for this profit economic system of the human being is disposable, the life of millions is a throwaway to "save" a tiny group of banks and companies.
Mexico
2012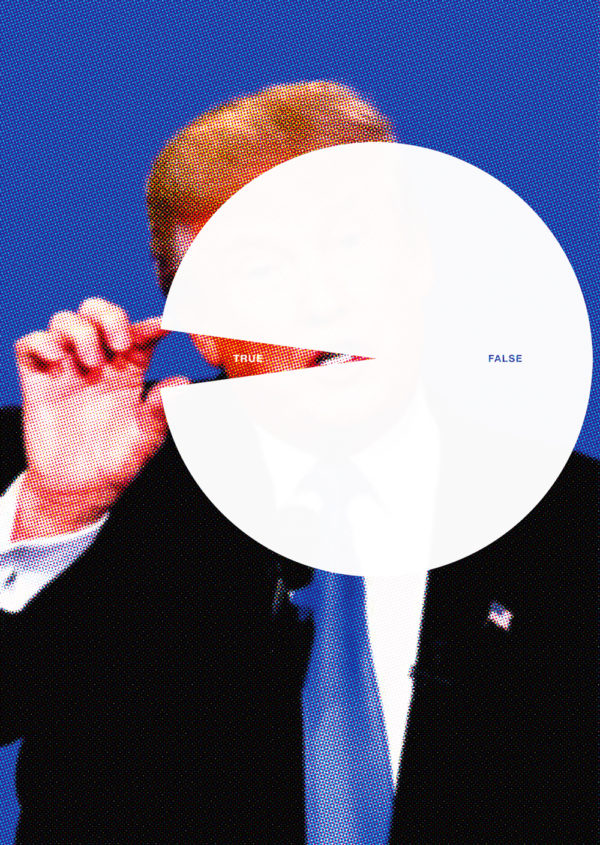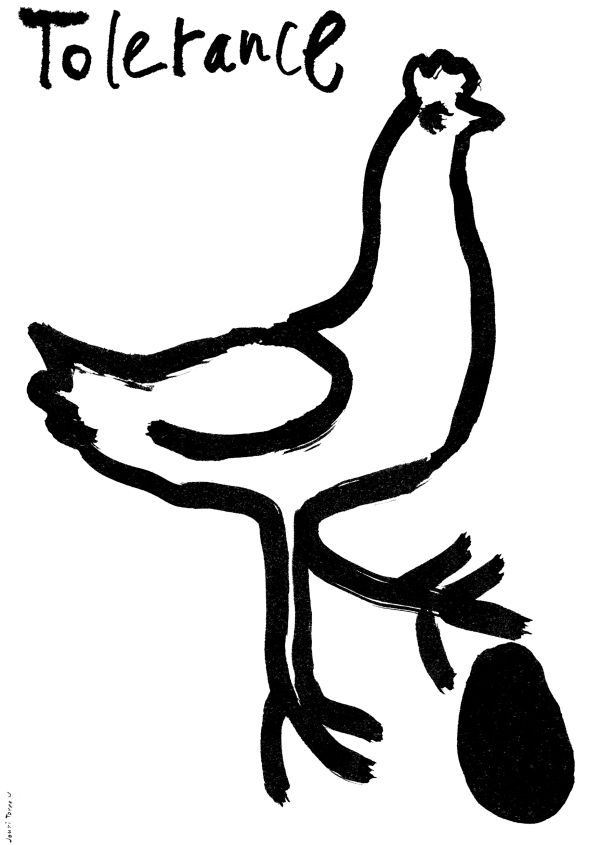 Jouri Toreev
Tolerance
You are living among people. Does it hurt you when you are not accepted for who you are? Each of us can become a victim of intolerant attitude. Check your life by asking yourself a question: Do you harm other people or make them feel uncomfortable?
Belarus
2013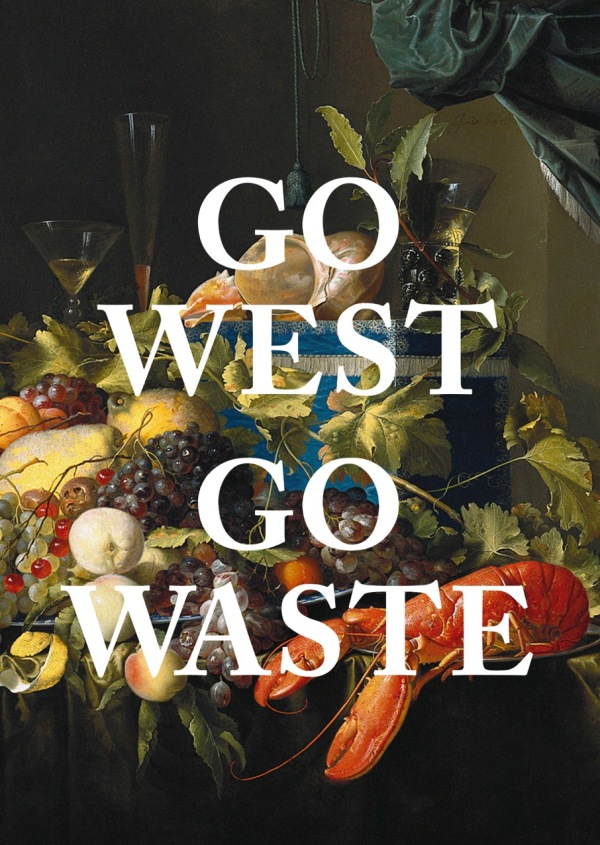 Anna Woelke
Go west go waste
Sei westlich – Sei verschwenderisch! 
Der gedankenlose Umgang mit unserem Essen ist nicht nur ein aktueller Trend, sondern hat eine lange Tradition in unseren Breitengraden. Bereits im Barockzeitalter wurden die Menschen durch die Lebensmittelsymbolik in sogenannten »Vanitas-Stilleben« ermahnt, ihre Essensgelüste zu mäßigen. An jener Maßlosigkeit hat sich aber nicht viel geändert. Wir leben heute in einem wahren Schlaraffenland: Eine Auswahl in XXL, 24/7 verfügbar, das Beste, das Neuste, immer frisch, immer billig. Und was wir nicht aufessen können, das schmeissen wir halt weg.
Germany
2011