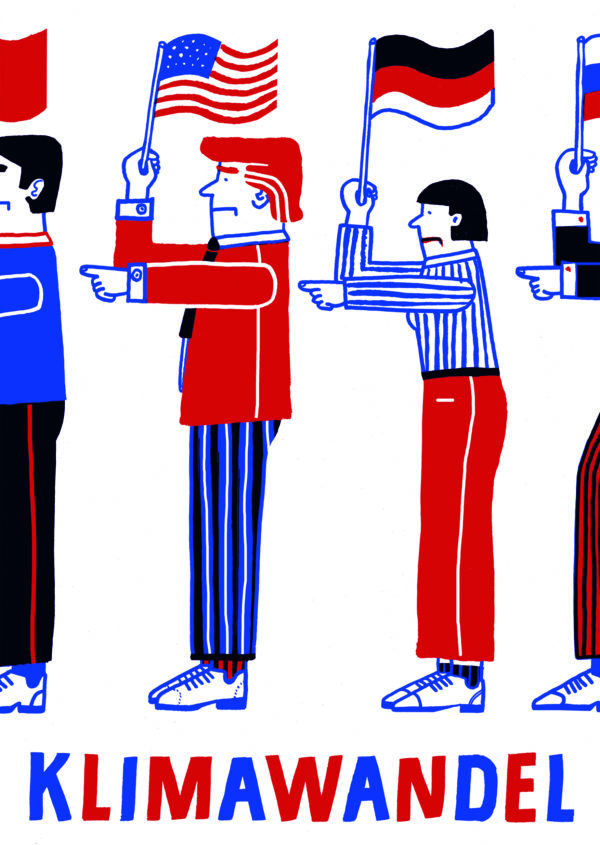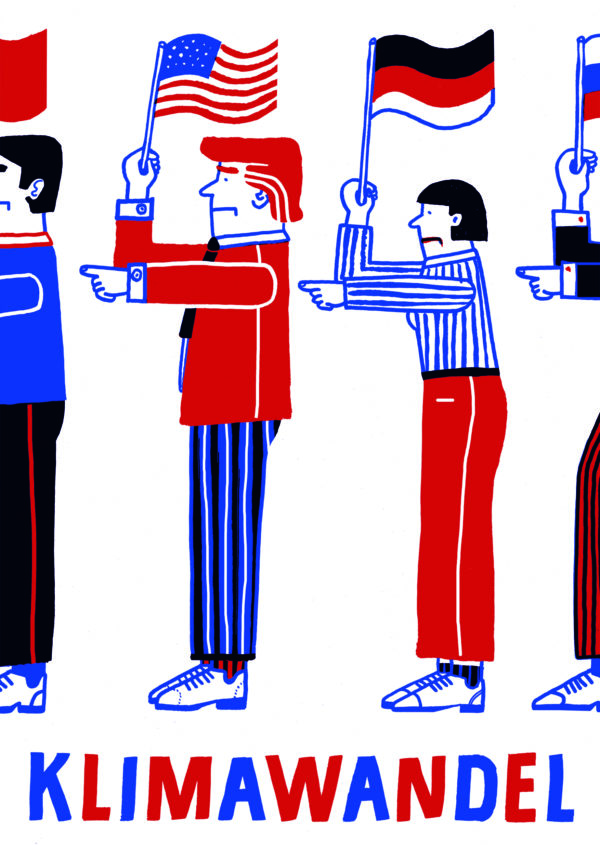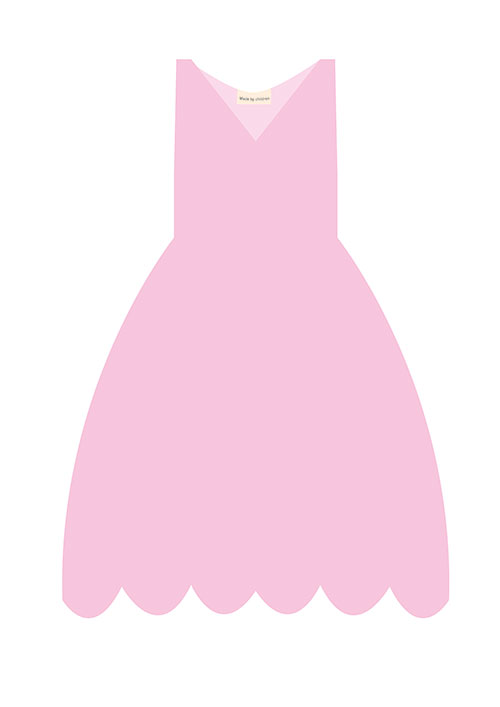 Lea Lippelt
Handmade
Many of the things we wear are made by kids. Child labour is still an issue and can not be forgotten about. This what I want to draw attention to with my poster. Clothing sold in Germany may also be made by children. The dress I used is meant to show that no matter how beautiful an item may be, it might come from a place that is just the opposite.
Germany
2012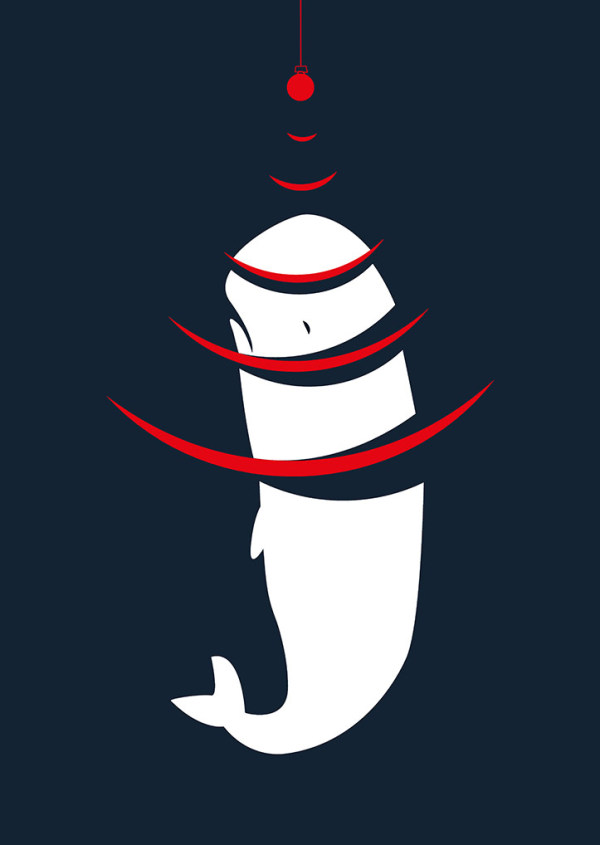 Claudia Wieczorek
Deadly waves
My poster shows a whale being symbolically cut into pieces by sound waves.
The noise exposure under water is constantly increasing; cargo ships, navy sonar systems, the installation of offshore wind parks, ships looking for oil and gas, altogether form an immensely, continuous noise.  Whales and other water creatures are losing their orientation, as they are communicating by ultrasound and their orientation is disturbed.
Hence they are driven away from reproduction and nutrition places, lose their group, some get deaf. Whole schools of whales stranded after seismic examinations and sonar experiments, used in order to find oil. The animals concerned die in a torturous way, and are finally found with internal bleedings and damaged acoustic organs at our beaches.
They tried, without any orientation, to flee from the acoustic noise surrounding them.
Germany
2014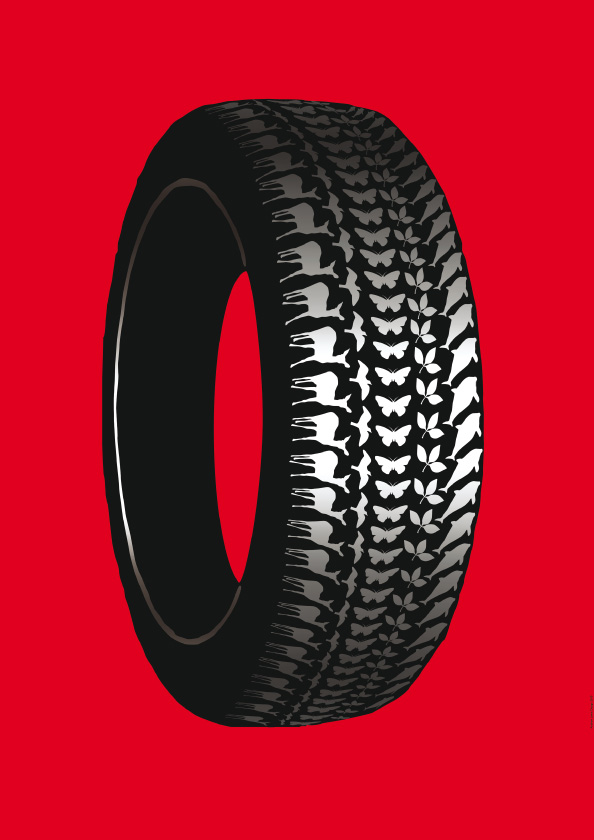 Canada
2010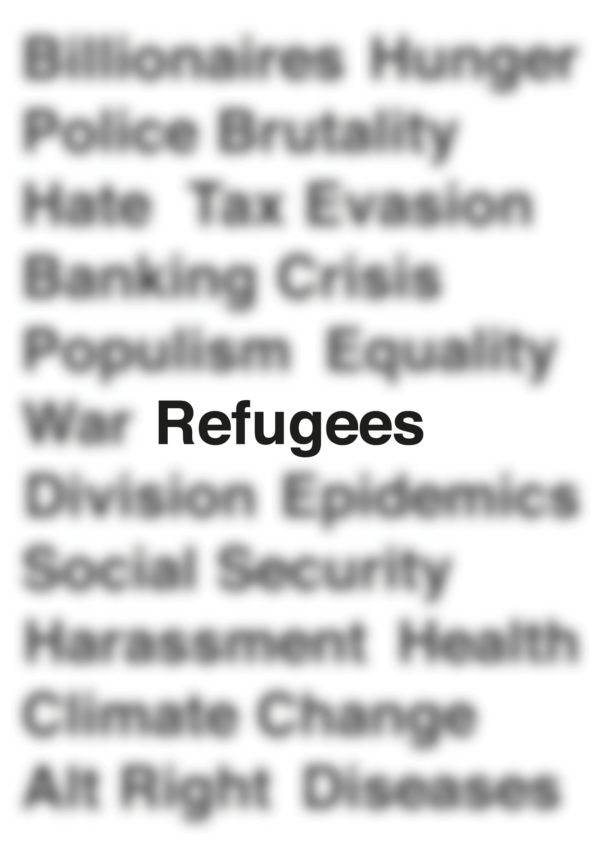 Mario Kupcevsky
Shortsighted
There are so many problems in this world that need our attention and will to change. But we focus on a poor group of people fleeing violence and war, whilst our society is being dismantled by powerful interest groups and our environment is going down the drain for profit of the very same groups. We need to focus instead of listening to self-invested politicians and profit oriented media. We also tend to forget that everything is connected and all the issues can not be seen individually – but together. Most of the blurred words amongst others are direct causes for the refugees in focus.
Austria
2019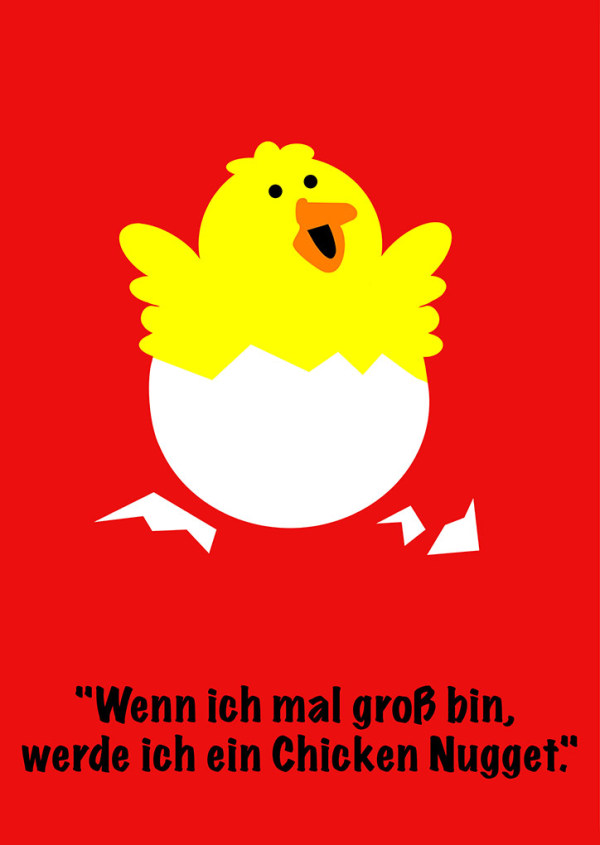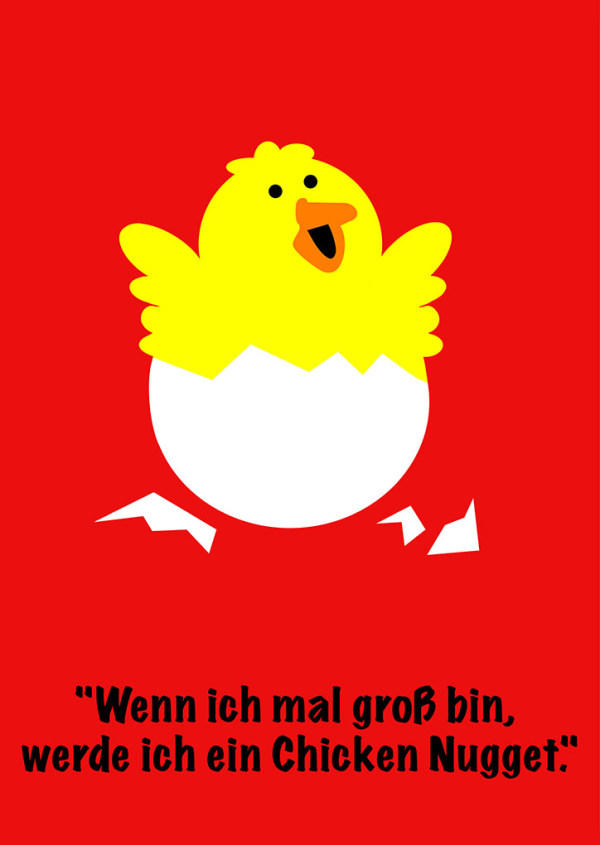 Viviane Brücker
"When I grow up, I'm going to be a chicken nugget!"
After hatching, a small, innocent creature looks expectantly on his future life.
It has no idea how cruel his short existence will be, before it ends at a fast food restaurant.
Germany
2014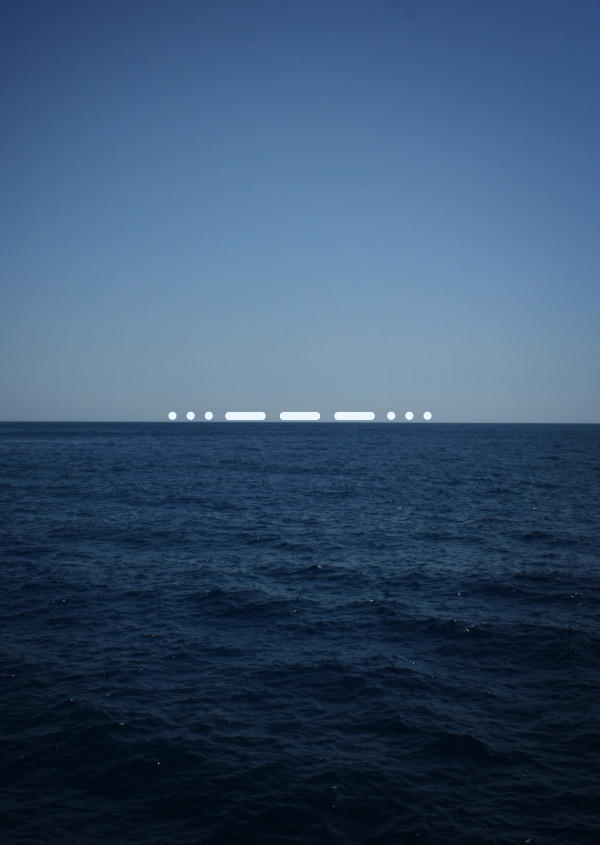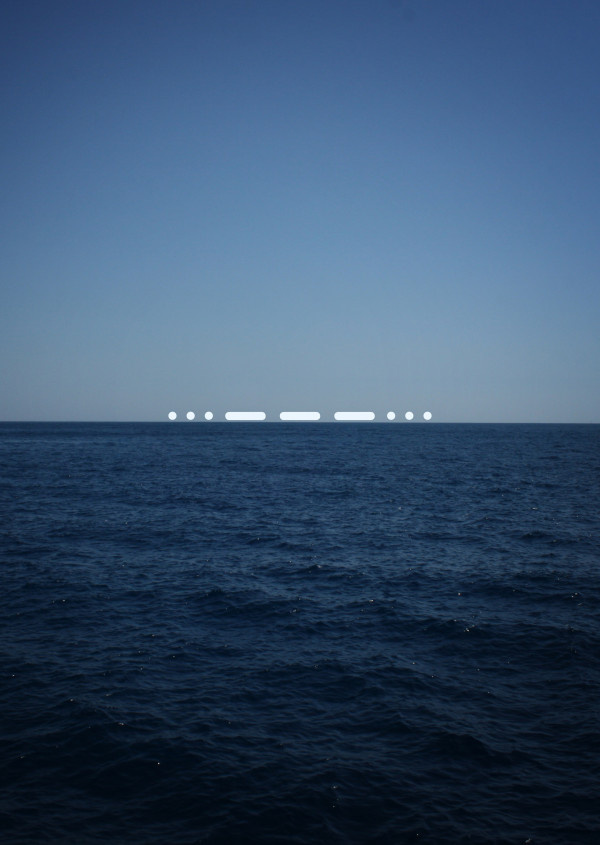 Mario Moths 
#•••––•••
Tens of thousands of refugees are on their dangerous journey across the Mediterranean Sea to Europe. In recent years, the number of »boat people« has increased drastically, and with it the number of drowned refugees. The »SOS« sign on the horizon of the Mediterranean Sea is a call for help and a bearer for hope at the same time and requires support.
Germany
2015


Lena Christ
Migraine
This poster is meant to visualize typical migraine pain.
Disturbances of the visual field (flickering before the eyes, flashes of light, blurred vision) are very common. Aside from this speech problems can occur. This is caused by disturbed signal transmission in the brain. Like an electric pulse a wave of disturbance is shot from a single across the cerebral cortex.
The letters M-I-G-R-A-I-N-E are reconstructed to create cuts, doublings and displacements. This is meant to recreate the feeling of migraine attack for anyone looking at the poster.
Germany
2018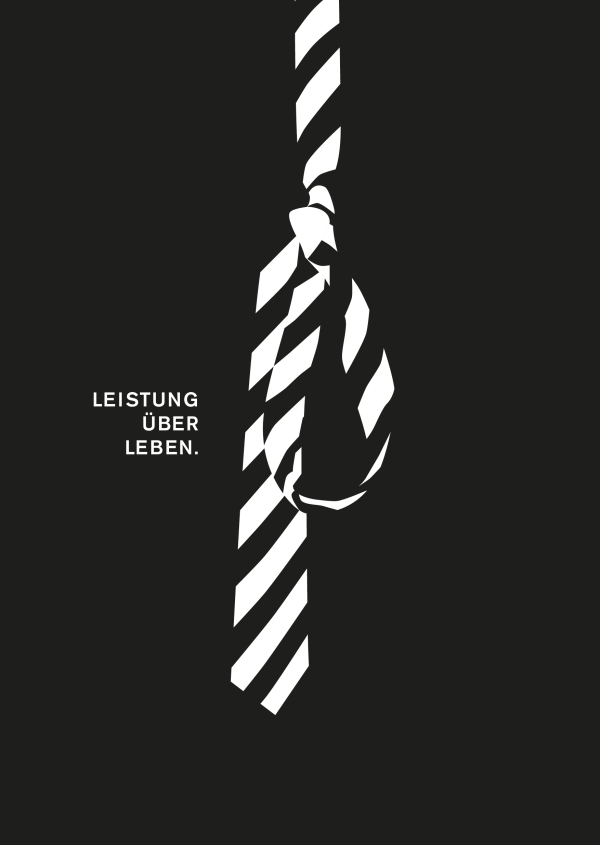 Nevin Goetschmann
Achievment over life
The Japanese even have a name for it: Karojisatsu, suicide from overwork. A society that places achievement over the human being isn't only the reality in Japan. Even though we have no word for it yet, we need to change something. Otherwise we will need one very soon. I demand: Let's distance ourselves from the pressure of achievement, back to more quality of life.
Switzerland
2013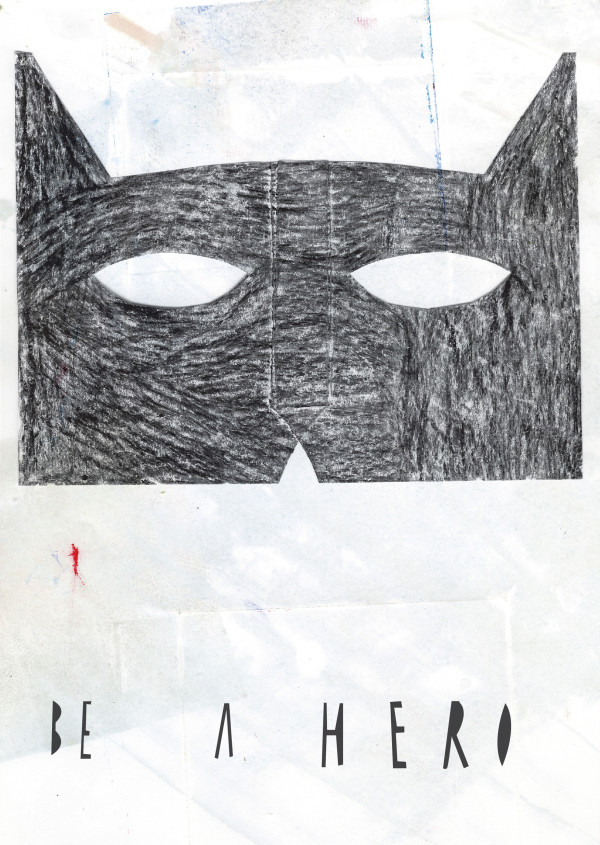 Nikodem Pregowski
»Be a hero«
Be active, be aware, be of good cheer, be kind, be ready, be smart, love other people, take on responsibility, BE A HERO!
Poland
2015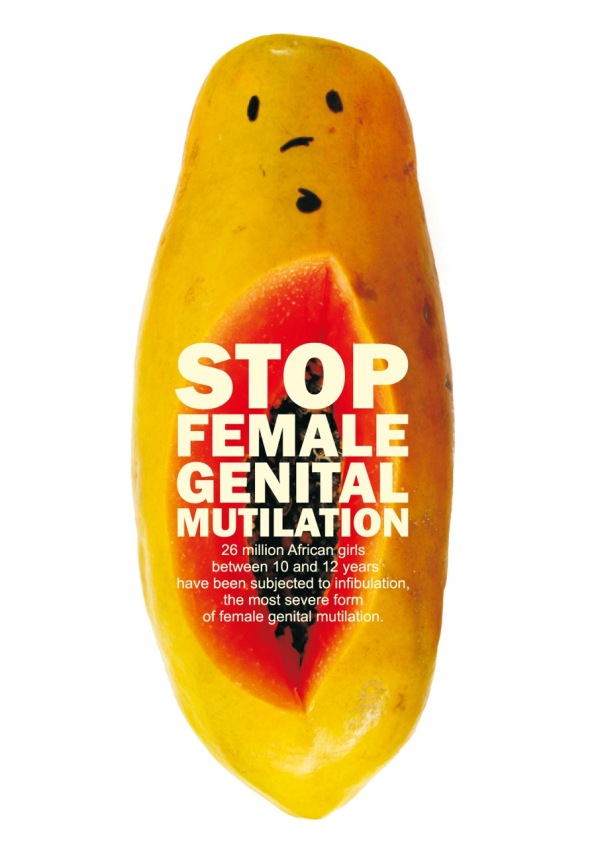 Elmer Sosa
Female Genital Mutilation
Despite years of globalization, the genital female mutilation, it still continues as a ritual of great importance in countries in africa,  some of them in the middle east, in communities of asia, north america, latin america and europe.
The rights of women are violated since their childhood, inherits the girl, by a single tradition; death disease chronicles, psychological trauma, countless irreversible damage for life.
This poster requires a high female genital mutilation stop,  and women have the right to decide on her  body, on her  way of thinking, and about their well-being, fortunately, mexico is a country that no count with alarming number in this mutilation genital ritual, and not to suffer this problematic in mexico don´t  forced us  to limit ourselves to do not demonstrate this problem, this poster is a cry of support for them, the women who have been mutilated and at the same time a protest cry for those who are still practicing this action.
Mexico
2011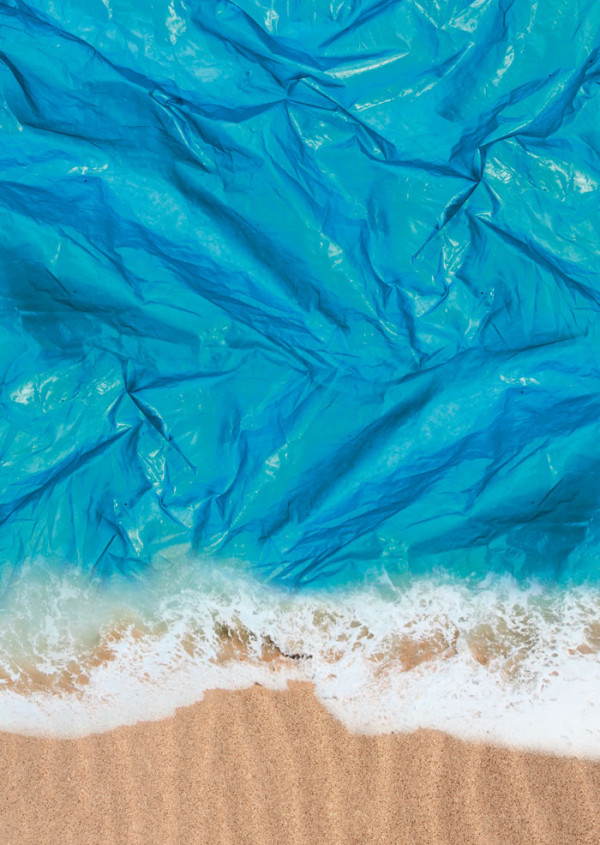 Martina Windrich
Drowning in Plastic
The increasing amount of plastic in our oceans changes the life of millions of sea creatures. They are literally drowning in plastic. Therefore, this idea raises the question how long it may take until this flood of plastic will be washed to our shores and drown humanity? Do not ignore the threats of plastic for our planet just because you do not see it.
Germany
2016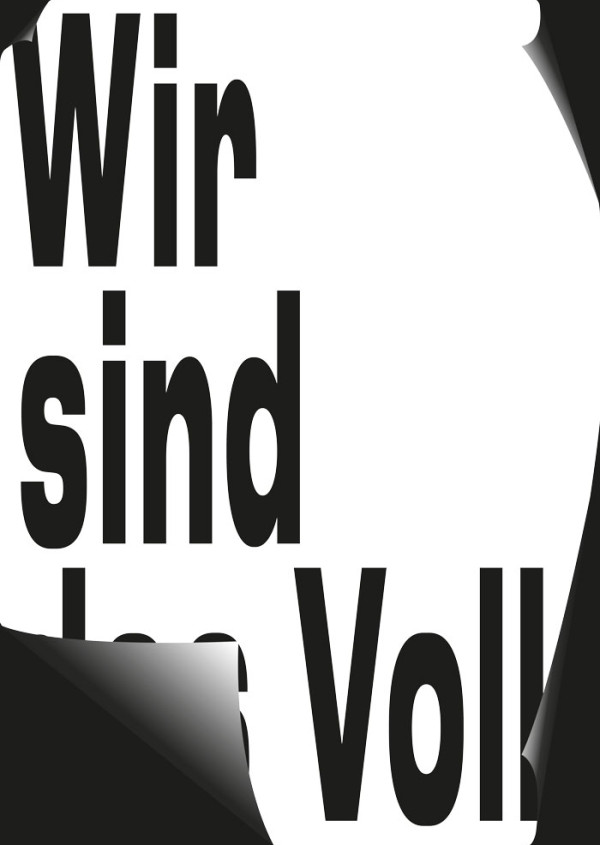 Hendrik Schwab
We are!
We are the people! (Wir sind das Volk!) The chants of the german reunification were the term for the peaceful break, now they are used by racist movements to demonstrate clumsy pure hatred:
"We are full (Wir sind voll), there is no space for refugees, no space for new ideas. We are full of fear of the unknown, full of the wrong answers to the wrong questions."
You are filled! Sober up!
Germany
2016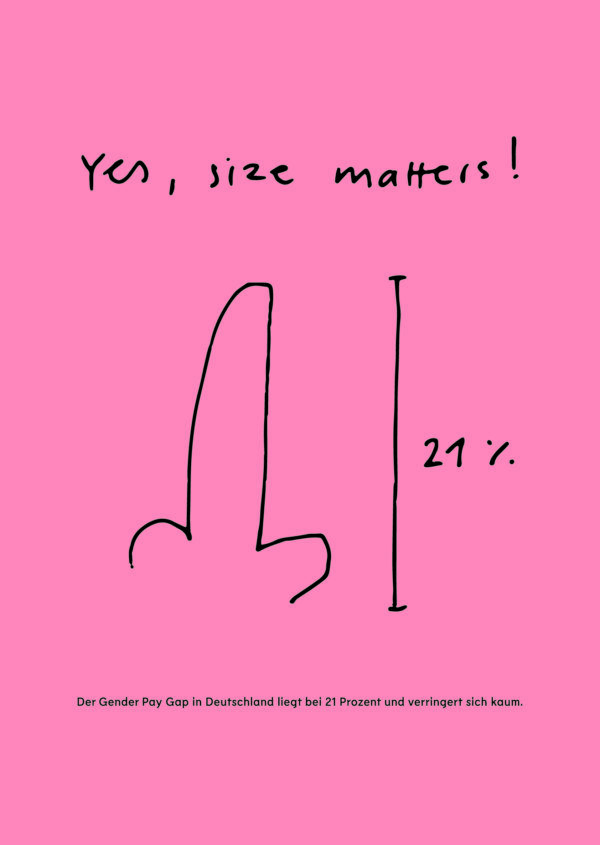 Laura Markert
Size matters – mind the gap!
The fact, that in Germany women compared to men are still paid 21 percent less is unbelievable and totally not appropriate nowadays. I really asked myself how being a "man" (ergo someone having a penis – definition is also out-of-date by the way) brings that somebody to earn and deserve more?
Size obviously matters!
Germany
2019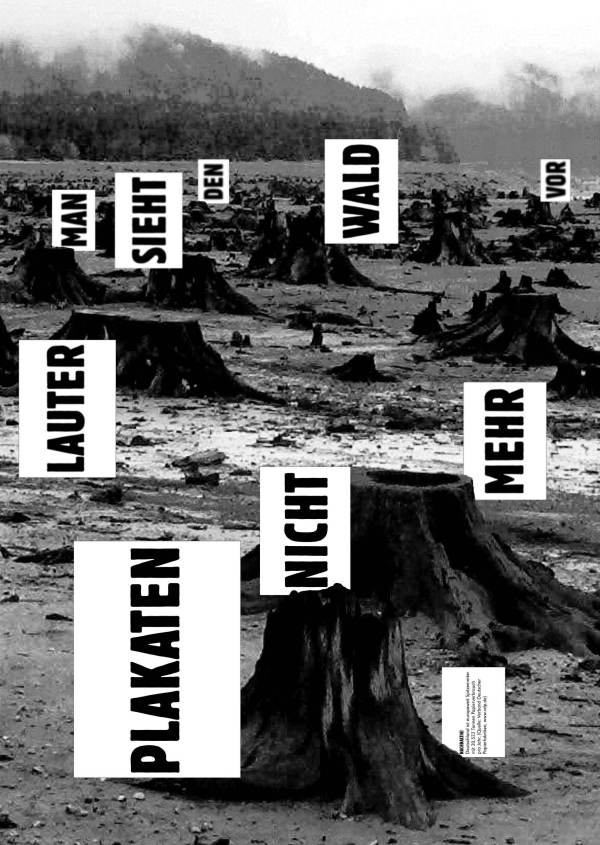 Jasper Eisenecker
No more forest
Before you criticize others, start with yourself: Germany is Europe´s number one in annual paper consumption.
I love posters but also for posters trees get cut down.
Germany
2013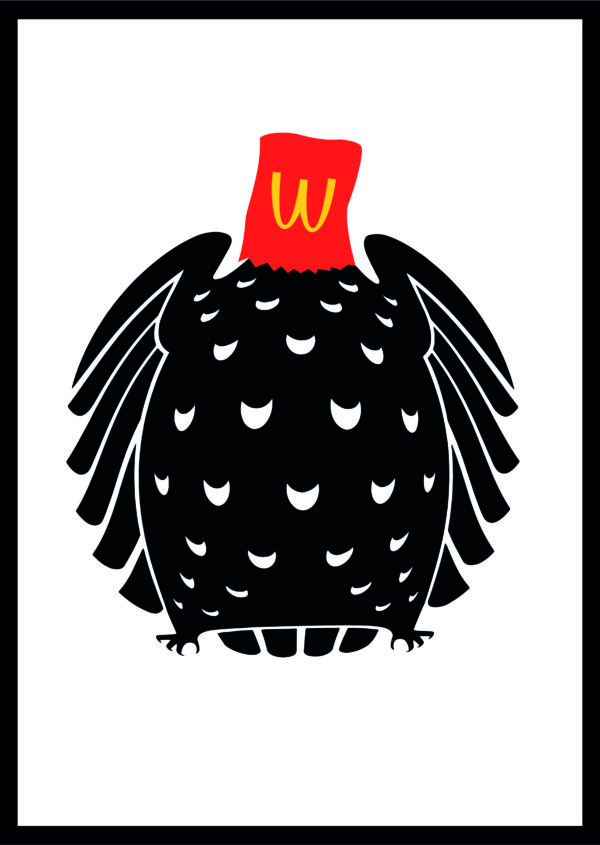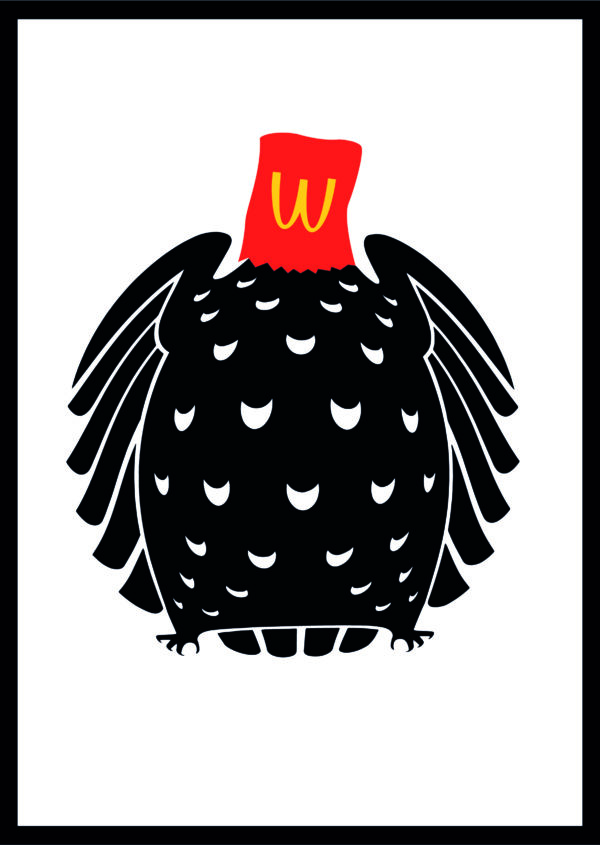 Amélie Le Boëdec
Obese Germany
67% of men and 53% of women in Germany are overweight (RKI). Both an unhealthy diet and lack of exercise can be actively changed! The number of clinically obese patients has doubled over the course of five years. Where is this trend heading? McDonalds and the like are not changing course: they still use glossy advertising, sweepstakes and toys for the little ones, to market their product. Aside from toys you might also get diabetes, cancer and fatty liver, for no extra charge!
Germany
2019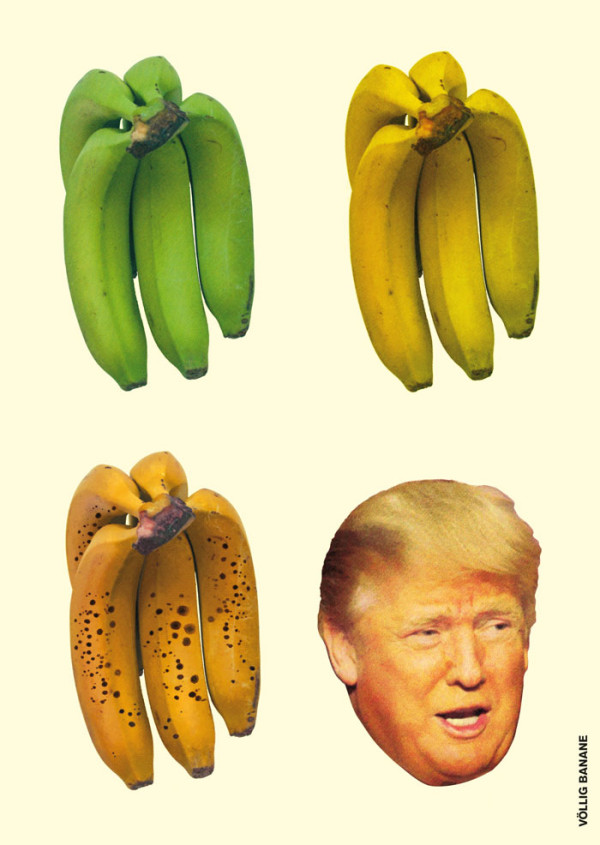 Mado Klümper
Völlig Banane (totally off)
The dangerous demagogy of Donald Trump
Germany
2016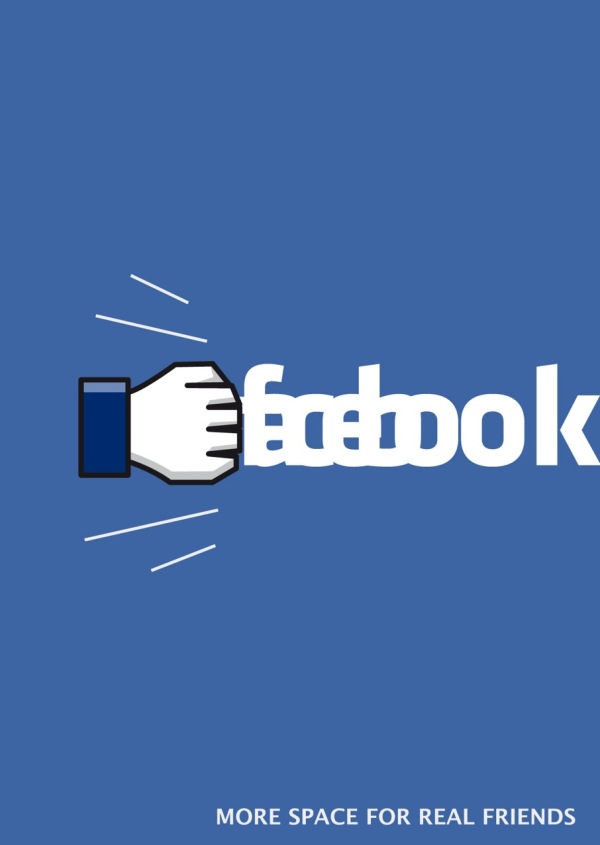 Benjamin Rein
Facepunch
What are you doing in the front of your computer?
Chatting with people you don't know?
Get the hell out of here and meet your real friends!
Germany
2011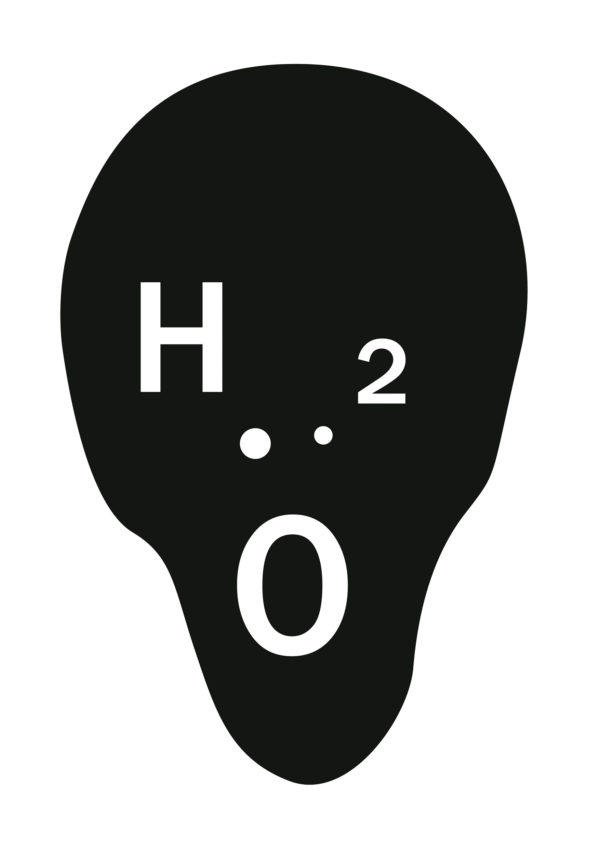 Erendida Mancilla
The Scream H2O
The theme of the poster is water as the most important natural resource and the basis for all life. It is a wake-up call about pollution and abuse in the use and consumption of this natural resource. If we do not take care of the water and continue the current trend this natural resource will have been consumed or will be so polluted that it will become practically useless. It is a scream for help.
Mexico
2018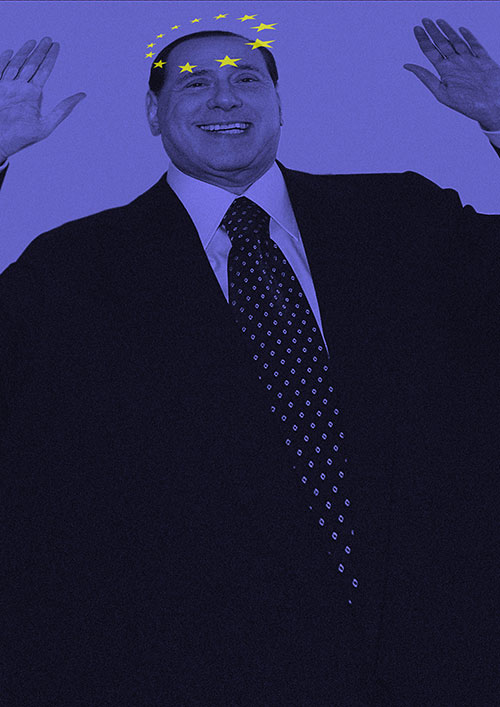 Payam Abdolsamadi
Is Silvio Berlusconi gone?
Populists are increasing throughout the Europe from different parties. Their success is symptomatic of the weakness of European political parties and party systems.
Finland
2012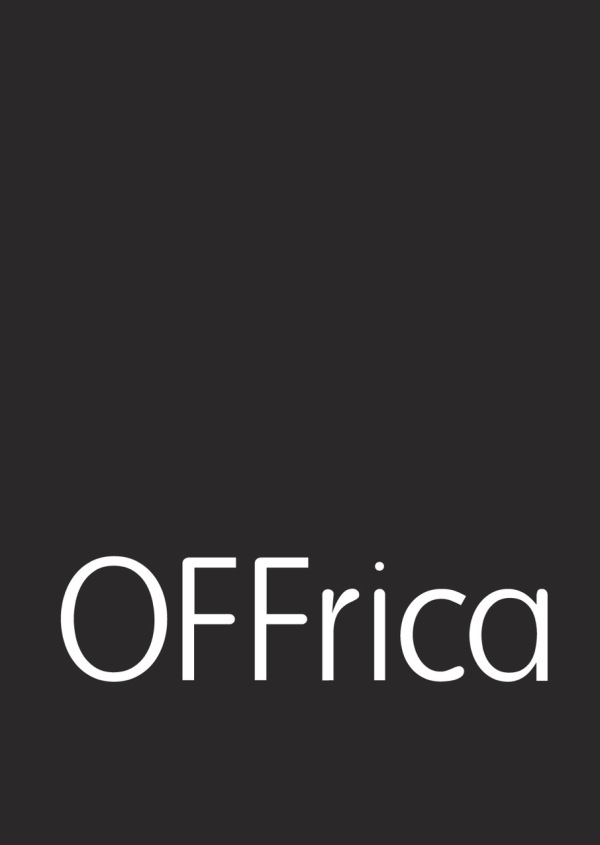 Touraj Saberivand
Offrica
Everything is On, everybody is On, everywhere is On
I wish Africa was On.
Iran
2011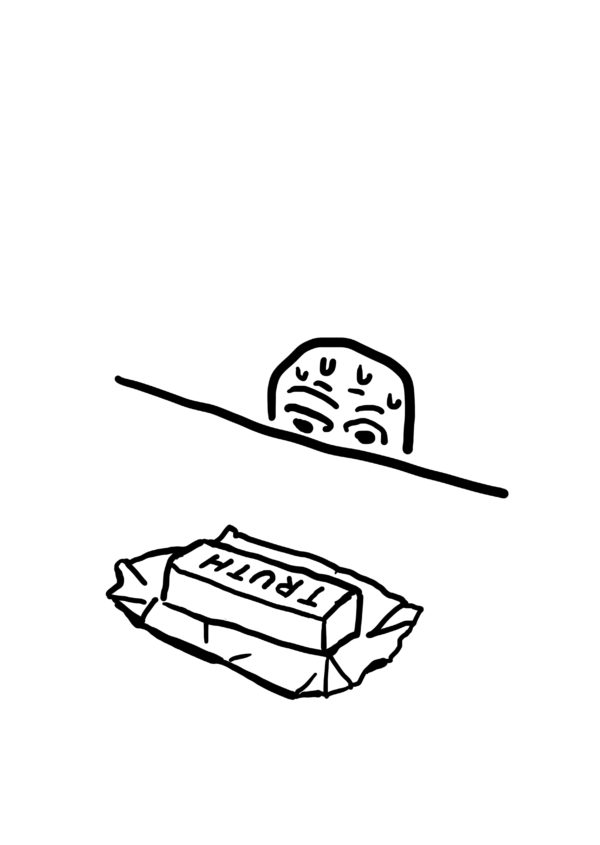 Martin Rybacki
Truth
A person is noticibly nervous and even frightened by what reveals itself on the table after the package is opened – the person is frightened so much that he or she almost does not dare to look at it.
My idea deals with the individual and his or her fear and unwillingness to accept personal responsibility for the (often brutal) truth in his or her own life. The opportunity to bear this responsibility reveals itself not only in difficult situations but also in seemingly trivial ones. I believe that avoiding your responsibility for the truth has severe individual and global consequences.
Germany
2017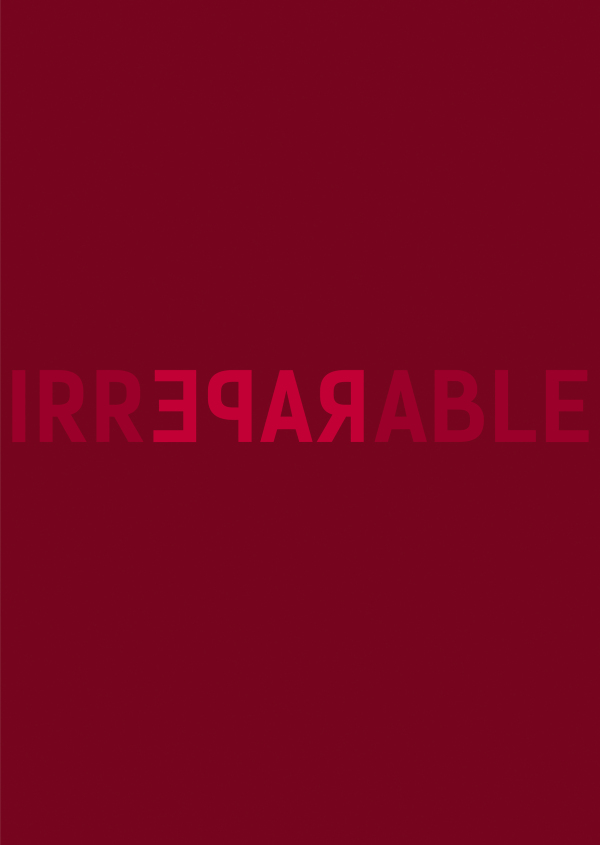 Sandra Loser
Rape
Daily, throughout the whole world, not only in India, there are crime scenes of brutal rapes.
My work calls for the observer to reflect, but still gives them the freedom to imagine the extent of the serious injuries of a rape victim.
At the same time the ever increasing red tones – the strongest being the word "rape" visualizes the damage which is irreparable.
Switzerland
2013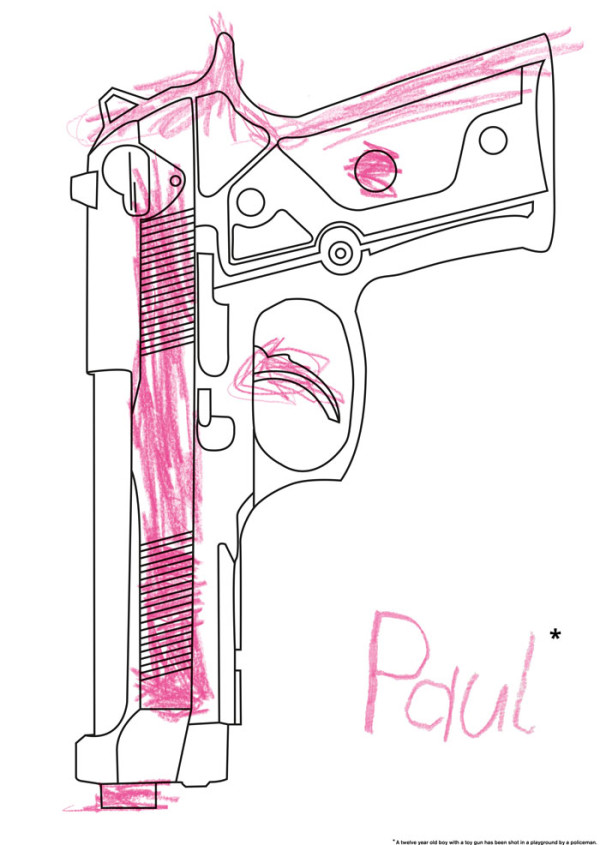 Tamara Wirth
Paul
A twelve year old boy with a toy gun has been shot in a playground in Cleveland, Ohio, by two policemen.
Germany
2016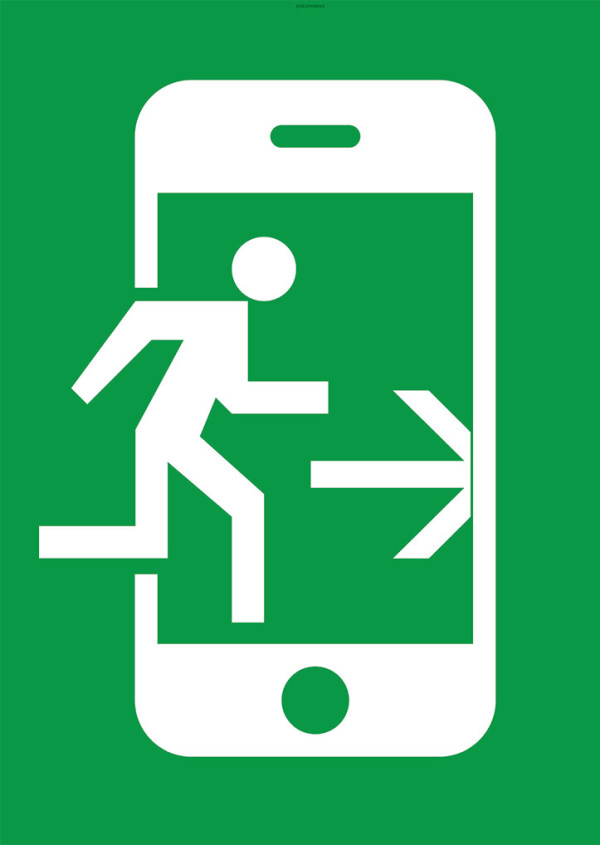 Markus Matthäus Scholz
Eskapismus
A mass phenomenon and at the same time the image of Western societies:
The increasing escape into virtuality, constant availability and the risk of social deformity are the negative side effects of continuous use of mobile devices in modern times.
Germany
2014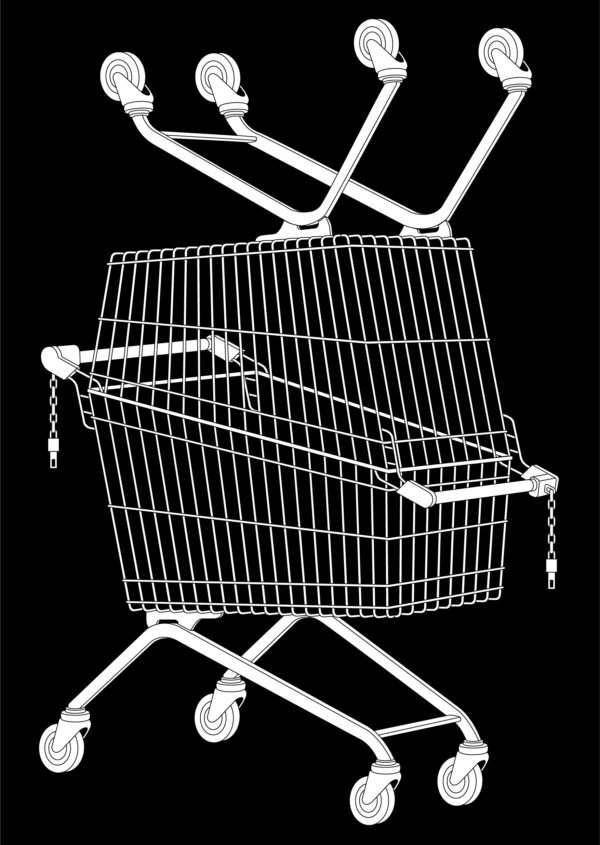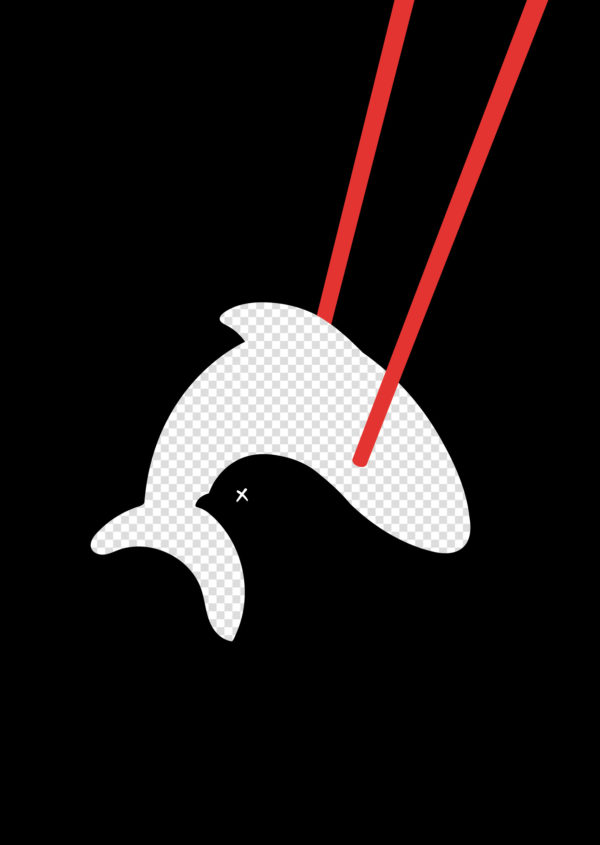 Julia Dettki
Clean-Cut Case Racism
Complexions are just colour fields, why would you get irritated by them? Why would you even segregate them or be hostile to them? Who decides from which colour field someone belongs to the good ones or the bad ones?
It is necessary to stop the segregation and bring those colours back together.
Germany
2014