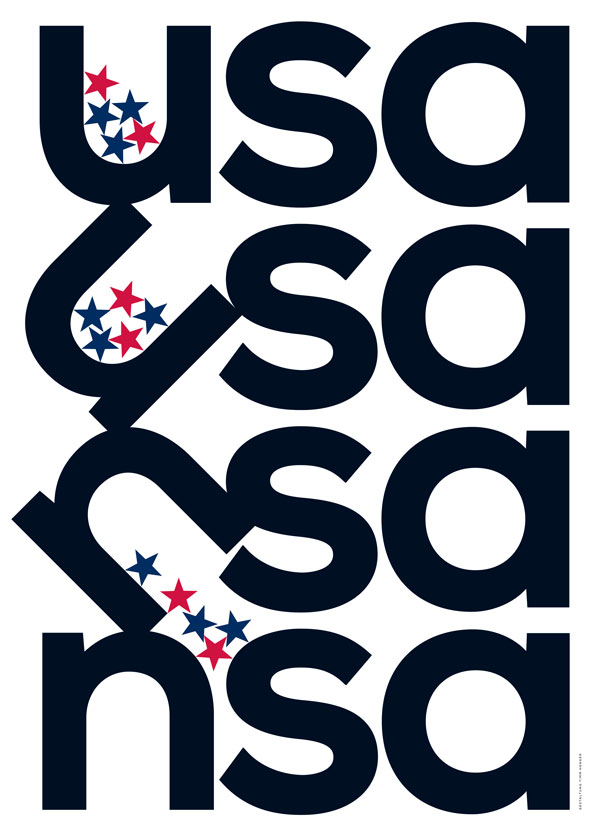 Timm Henger
Safety First
The old saying »throwing the baby out with the bath water« describes situations in which we take much too drastic actions than necessary.
Germany
2015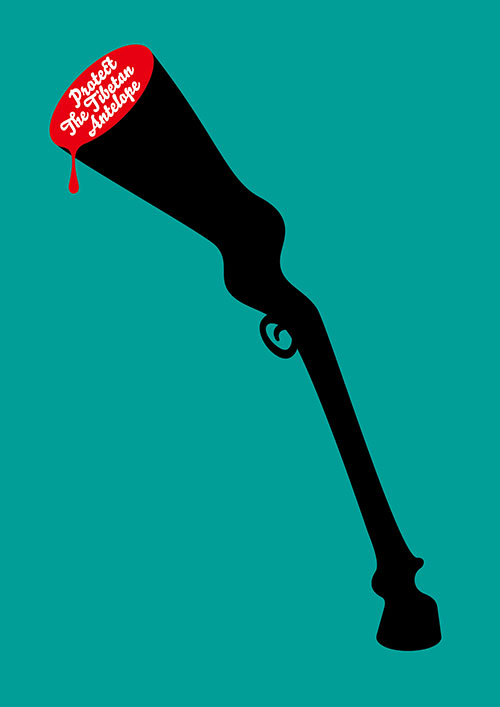 Che Liang
Poach
1.  The Tibetan antelope is facing a massacre.
2. Shotguns are the embodiment of greed and ignorance.
3. No killing, no trading.
China
2012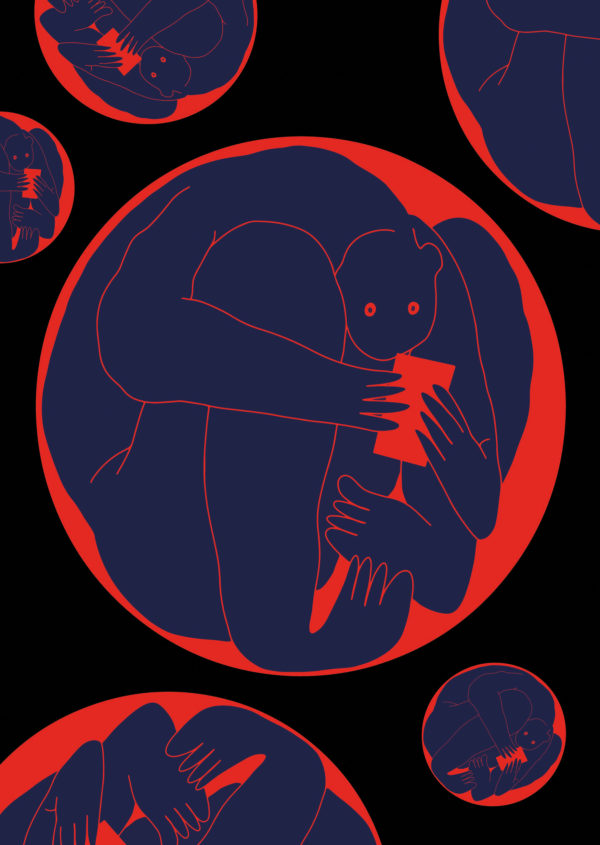 Kerstin Lauks
We did nothing
In recent months, the work of sea rescuers has been made incredibly difficult by the Corona pandemic. While inaction on one front ensured falling infection figures, missions on the Mediterranean came to a complete standstill at times. Many states even took restrictive measures against non-governmental teams of sea rescuers. Allowing people to die on the Mediterranean Sea in order to further the isolation of Europe and to fight political power struggles is intolerable and speaks against any humanity.
Germany
2021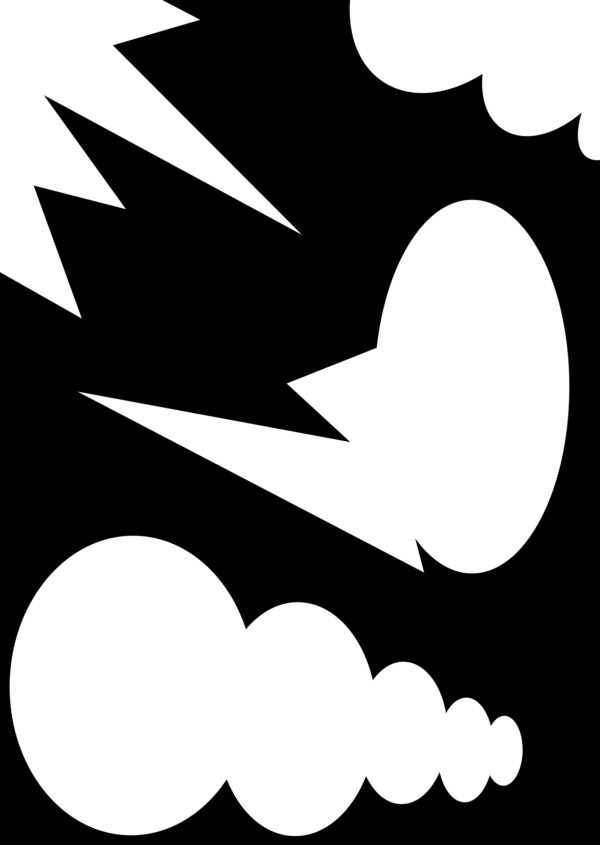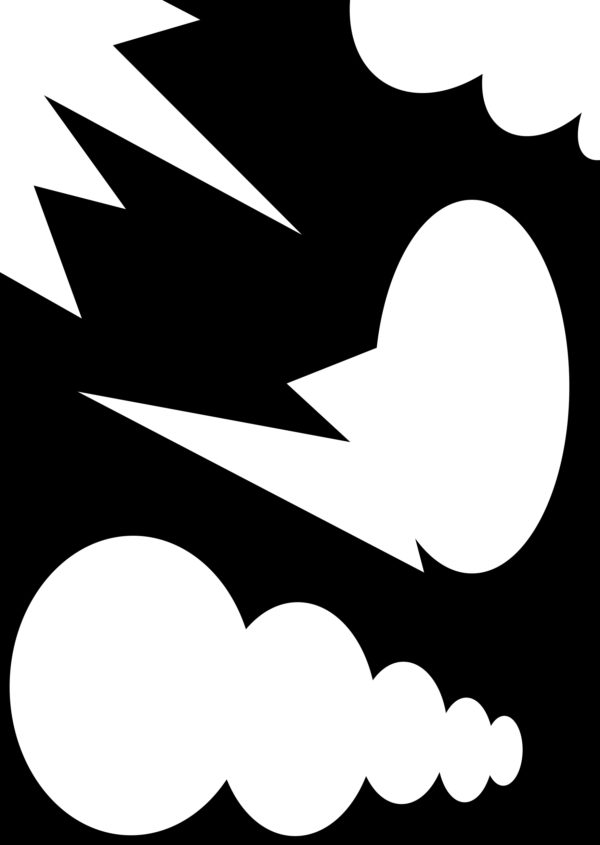 Moritz Borchardt
Zeitgeist
The "Zeitgeist" poster was created in response to the news headlines from several online newspapers one day in October 2017. When scrolling through news portal sites, the discrepancy between positive and negative, important and unimportant news is incredibly large. On some days, this rapid change of moods causes discomfort. On other days, it triggers a state of indifference.
Deutschland
2018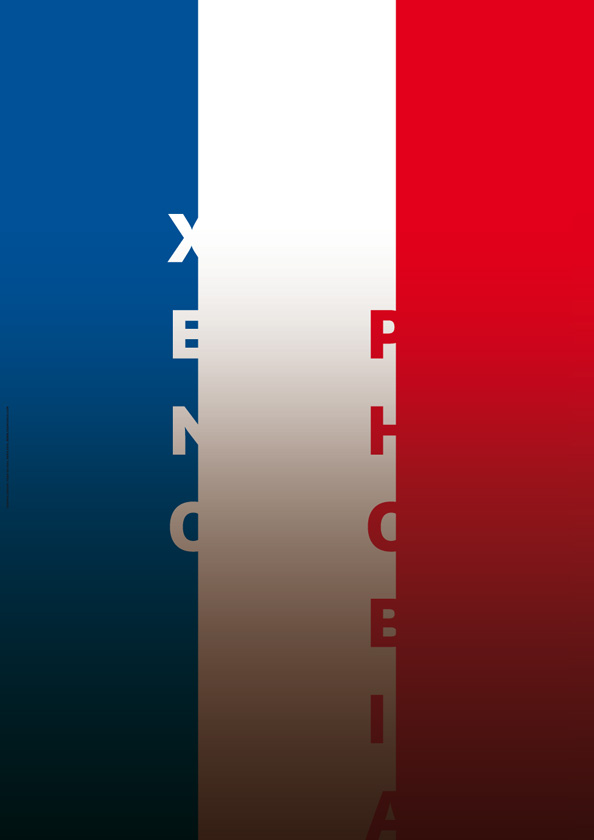 Germany
2010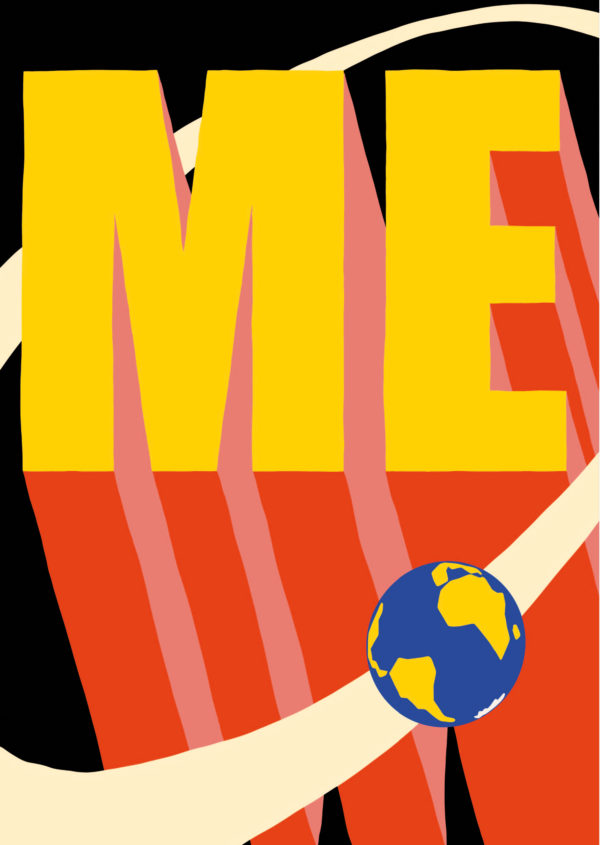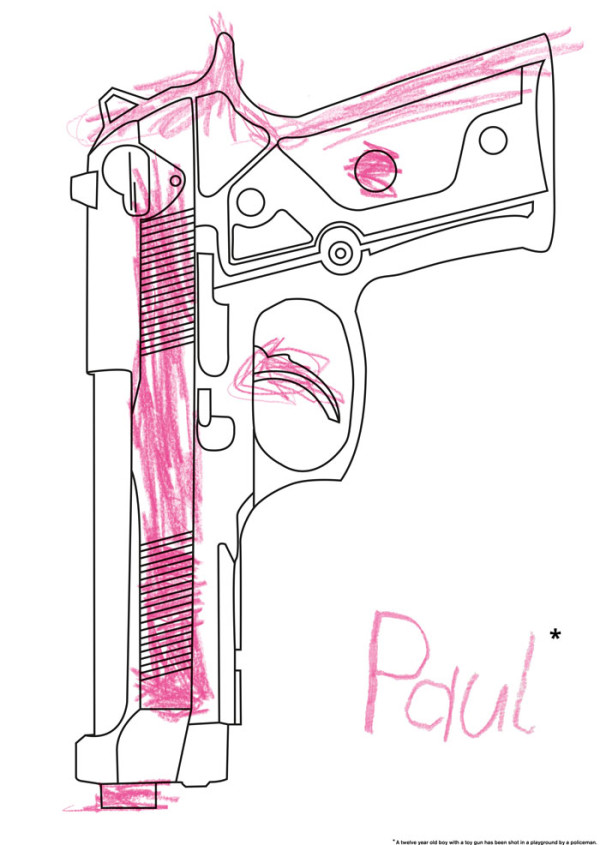 Tamara Wirth
Paul
A twelve year old boy with a toy gun has been shot in a playground in Cleveland, Ohio, by two policemen.
Germany
2016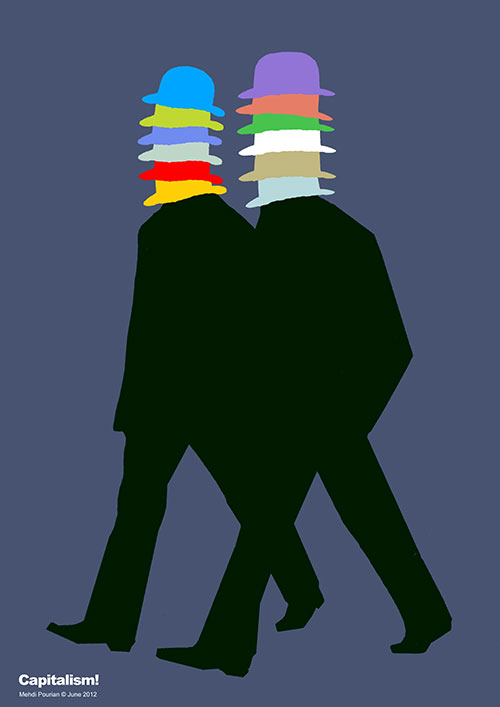 Mehdi Pourian
Capitalism
As a graphic designer the basis of my art-work is often world issues that bother me. Recession is one of these matters for which I designed my poster titled Capitalism. Colorful hats are metaphors of a Capitalist society which invisibly deceives its members and as a result, economic pressure is born. The culture industry produces the cultural commodity which is the sale of similar mass produced goods. This industry produces these products based on the human perception of life. The net result is anti-enlightenment or public manipulation to ensure and limit independent thought, thinking, and judgment. All this is achieved by the culture industry while making the masses believe that this is new and exactly what they're looking for. The result forces the public to conform to the system and capitalism at large and prevents critical thinking.
Canada
2012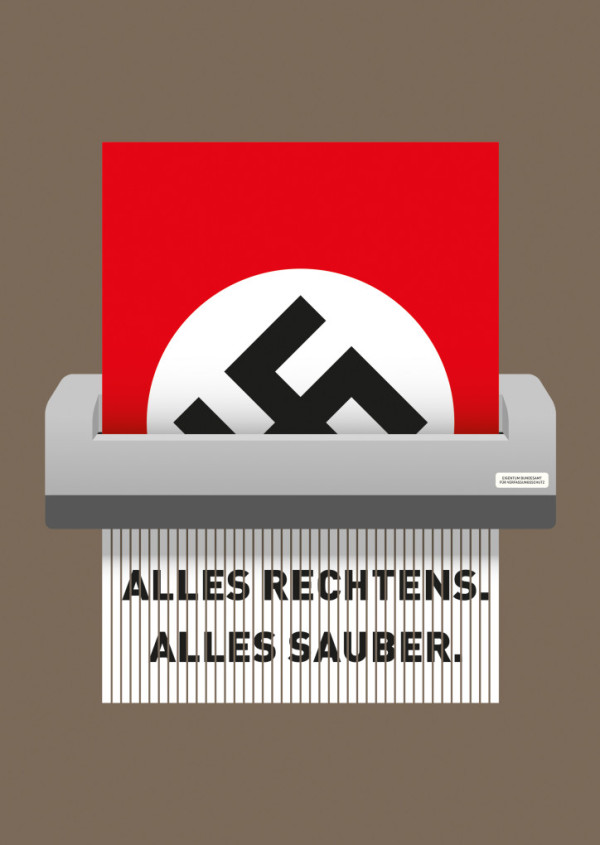 Michael Allocca
Everything legal. Everything clean.
Don´t worry. You can be sure that German authorities and agencies will pursue their work with absolute thoroughness and order. All work procedures are kept to as required, so an archiving of all files and records in an exemplary manner can be guaranteed.
Germany
2013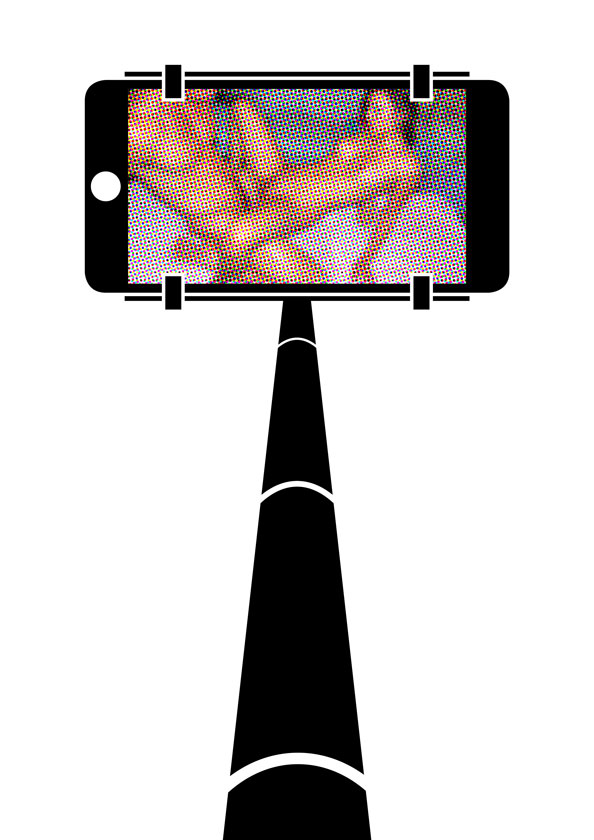 Daniel Kunze
Pornstick
The Age of the Selfies started long ago. Regardless of where we are or what we are doing, the only limit to seeing ourselves in our favorite pose, is the length of our own arm. Crafty inventors have become aware of this evolutionary disadvantage and developed the so-called »Selfie Stick«. It isn't naive to imagine the suitable content, the quick-to-adapt porn industry will soon uncover for this new communication channel (just as they have done with Video, DVD, Internet, Google Glasses, etc.). Because at the end of the day, us selfie-junkies are our own private paparazzis, trying to capture our exposed selves.
Germany
2015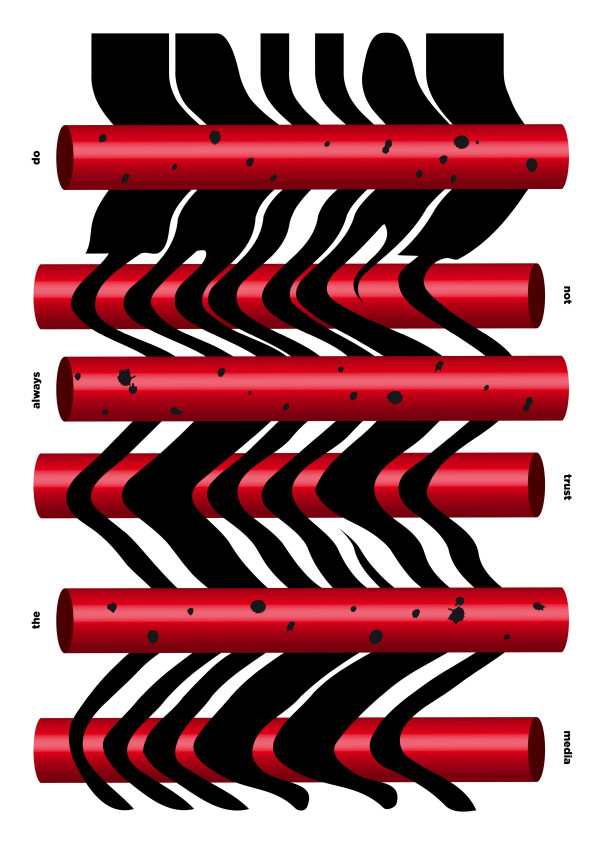 Jan Luzar
Press
Everyday the media provides information from all over the world. Whether plane crashes or breast augmentation, nothing remains unmentioned. Because of the large amount of information there is no more time to question the content. Did it really happen? Is the image real? Who wrote the article? How precise was the research? Is the statement true? We should not trust everything the media presents us.
Germany
2015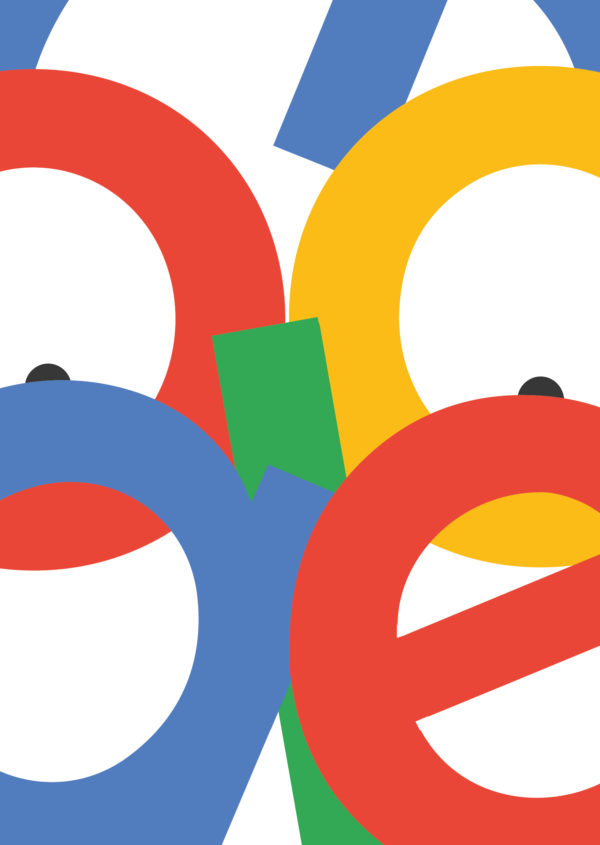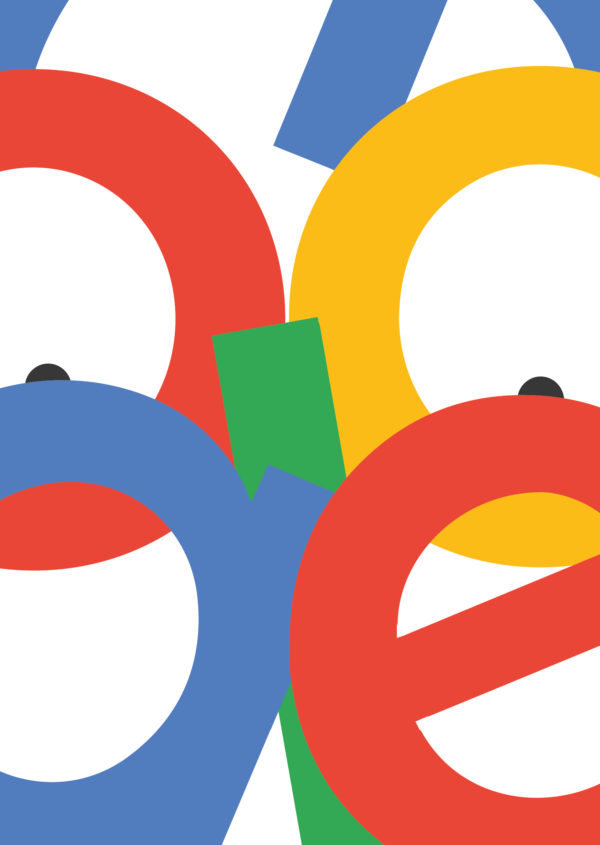 Ivan Silva
Doodle
The aim of the poster is to raise awareness about the risks of one of the most commonly used digital tools. This risk is caused by the lack of information about data security. Even people with a higher knowledge, the security of digital security is ignored. At some point, a multitude of users seem to be through user-friendly design. By rearranging the letters of the original, the design has been configured to give an erroneous view in a certain way to an observer – a warning sign that a irresponsible collection of data can be used in a dangerous way, especially for minorities.
Brazil
2018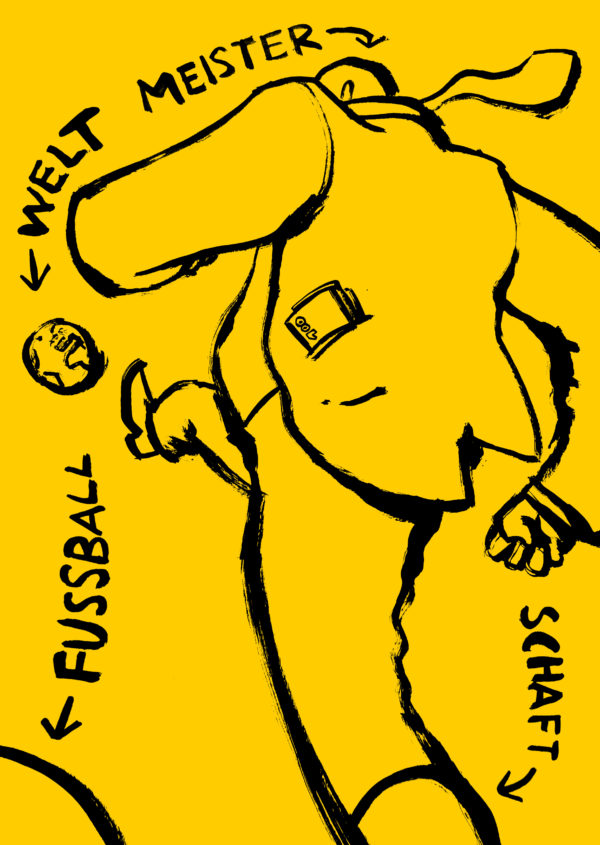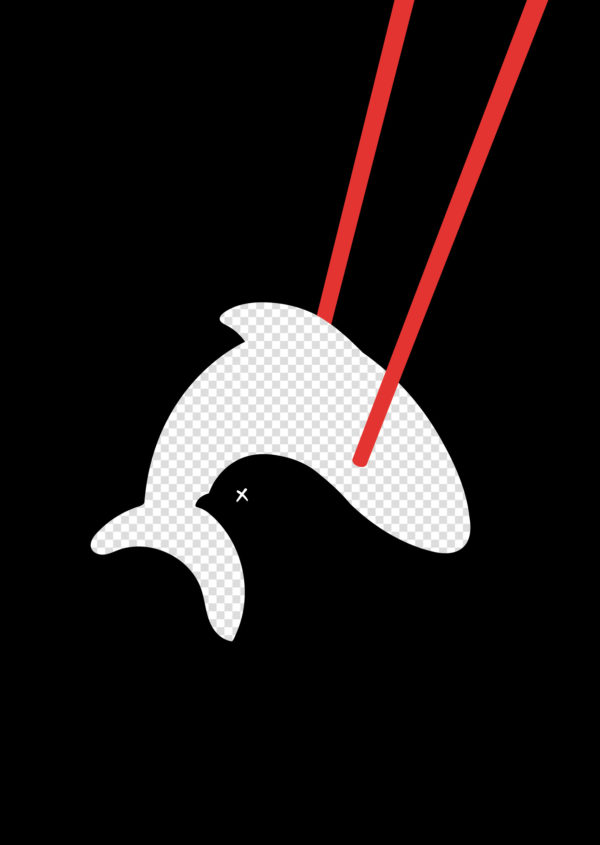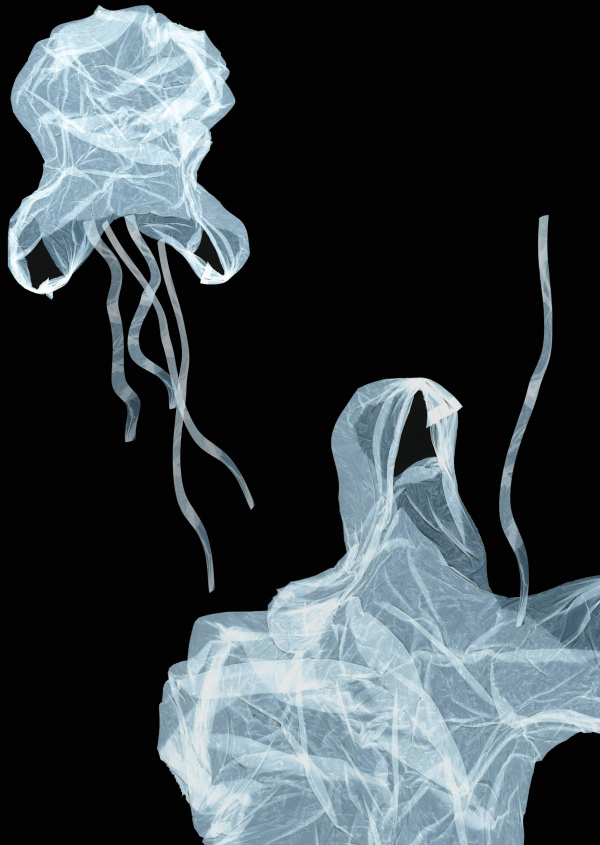 Damla Polat
Plastic Ocean
Global disaster made by mankind.
Switzerland
2013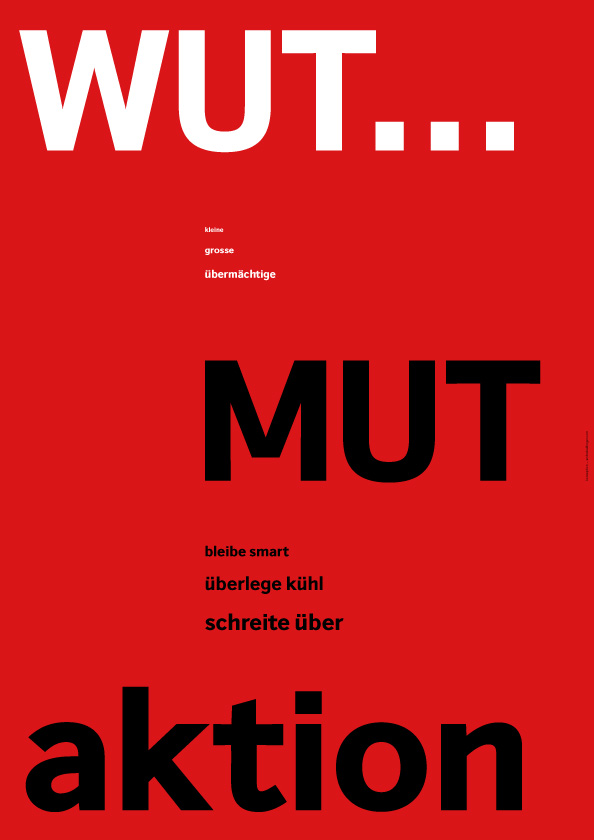 Switzerland
2010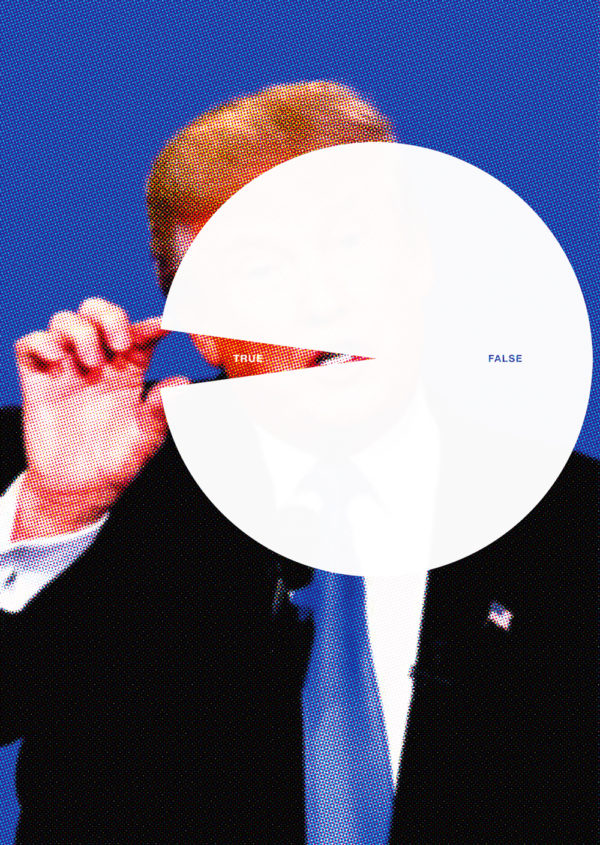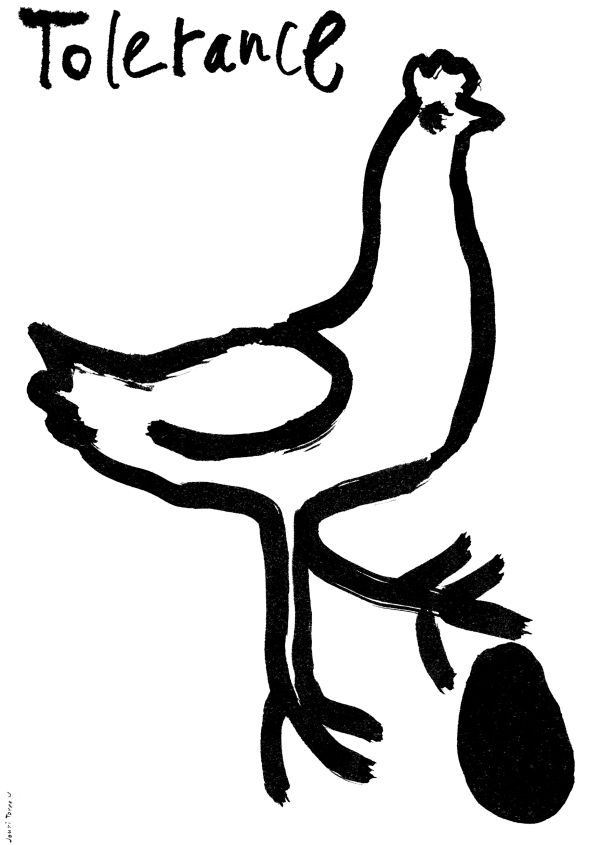 Jouri Toreev
Tolerance
You are living among people. Does it hurt you when you are not accepted for who you are? Each of us can become a victim of intolerant attitude. Check your life by asking yourself a question: Do you harm other people or make them feel uncomfortable?
Belarus
2013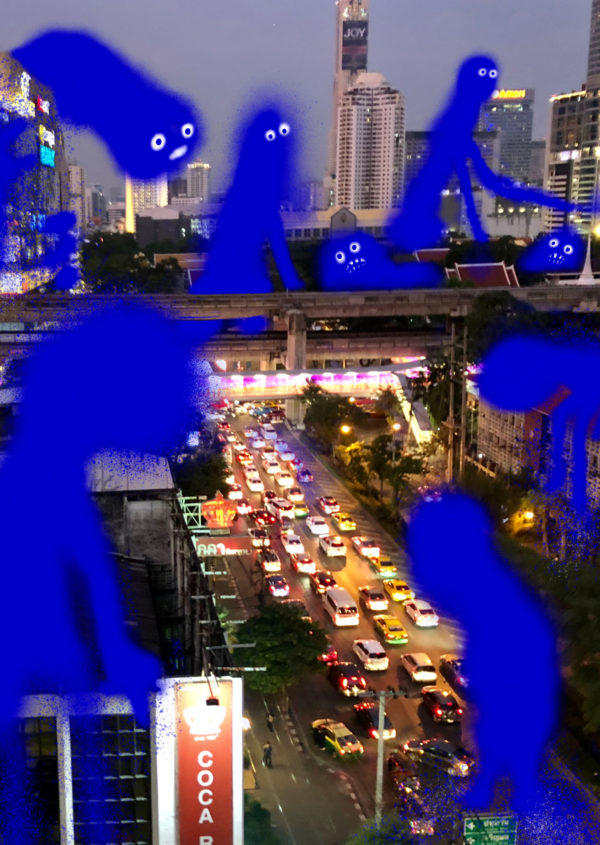 Piyapong Bhumichitra
Ghosts of Bankok
Bangkok is a city of animism where supernatural beings dwell in both natural and constructed objects. Tales of ghosts and superstitions are parts of our everyday life. There are two types of land spirits whose a majority of Thais believes in; Deity of the Land and Lord of the Place.
The blue ghosts seen in the poster represent the spirits in everyday sights throughout the city, the noble landlords who possess acres after acres of land. We, as Bangkok's ordinary people, can do nothing apart from watching them and paying for taxes and rents to them for the rest of our lives.
Thailand
2021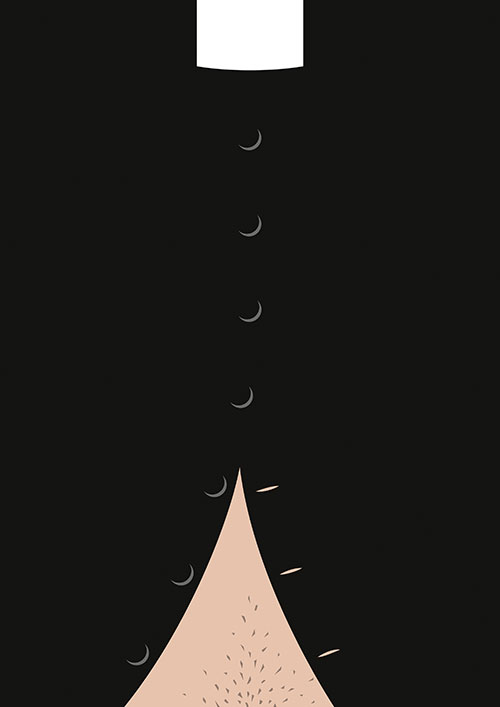 Julien Joliat
Innocent
"Love your neighbor" seems to have another meaning
Switzerland
2012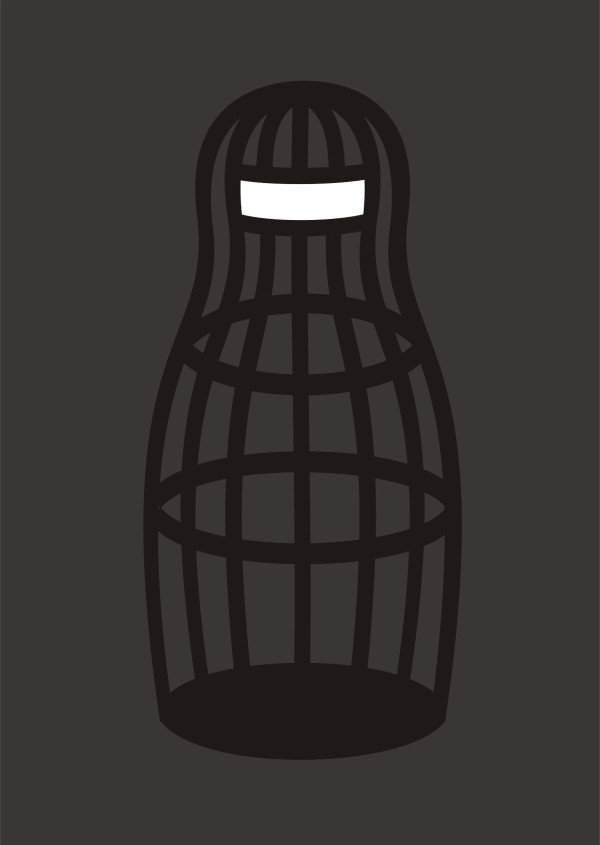 Miangliang Li
Cage
In many Islamic countries women rights are suppressed, there are too many rules and they have to dress in overall burkas that look like restraining cages, exposing only eyes that resemble a small prison window revealing a trace of light. This appeal is intended to loosen the restrictions on women.
China
2015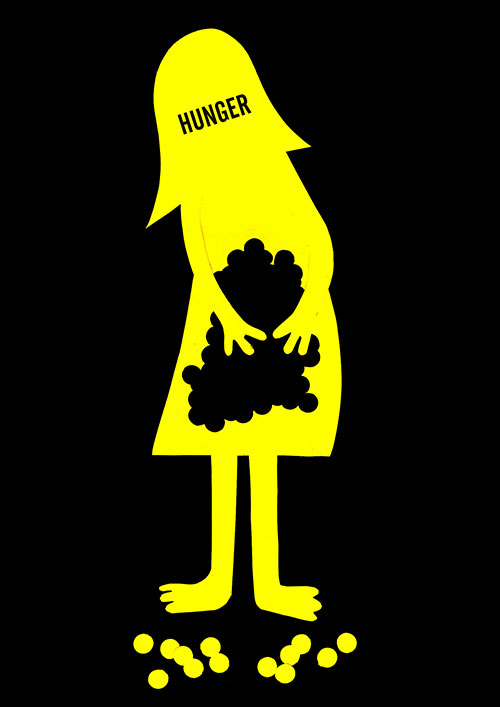 Fabiola Vera
Hunger
Hunger is a social problem that exists throughout the world, physically and mentally.  Mankind not only needs money to live, you need it for food, to survive, to feed the soul of motivation and to succeed. You need food to protect your family from disease. Without food mankind has no sense to survive in this globalized world of the wealthy.
Mexico
2012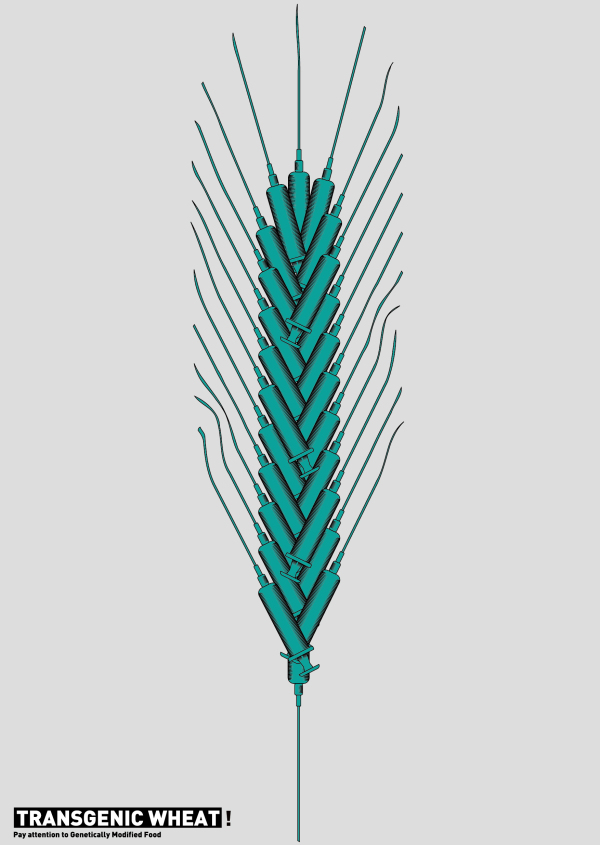 Truely He
Transgenetic Wheat
Has genetically modified food already shown up in your daily life? Are you enjoying horrible genetically modified food right now?
I do not believe that genetically modified technology can be perfect. Many examples are proving that our health is being threatened by the variations of plants' DNA. Therefore, let's pay close attention to the GM food around the world.
China
2013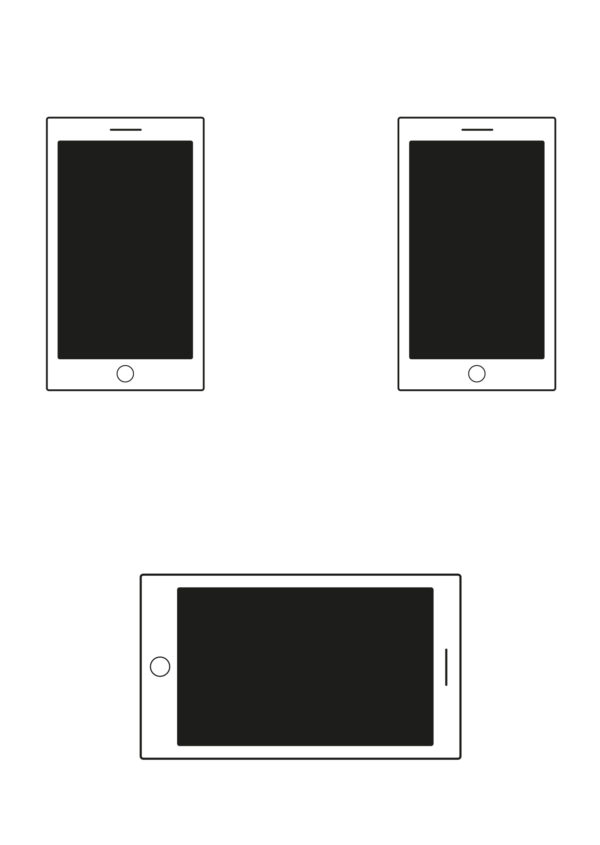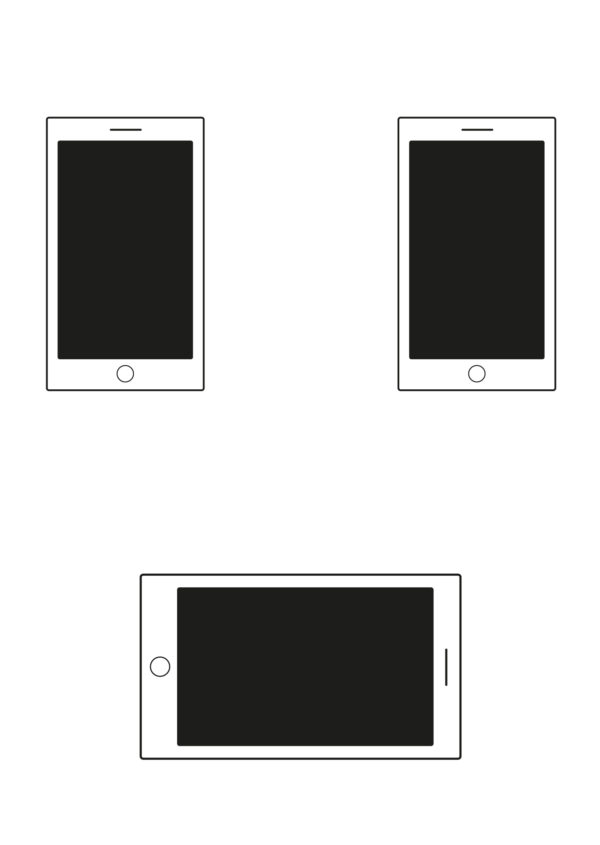 Maike Schweikhard
The Princess
The self-determined message communicates a clear statement for the emancipation of girls and women. The childlike style of handwriting expresses that we learn the view of female and male gender roles at an early age. Therefore, the foundation of future equality and equal opportunities can be set at an early stage in life.
Germany
2021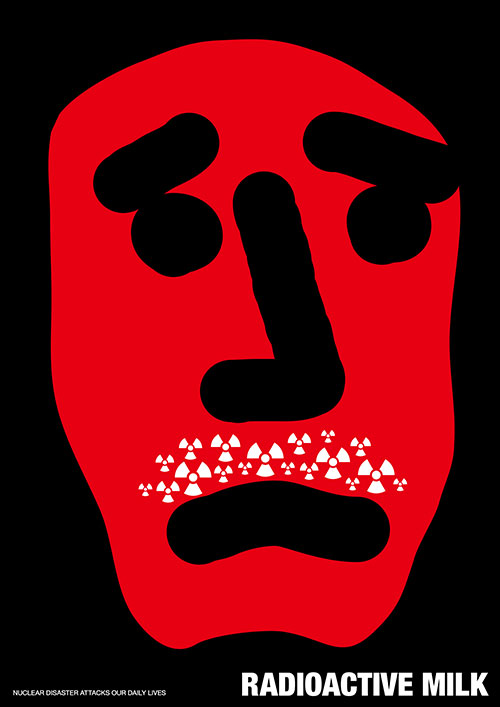 Toshifumi Kawaguchi
Radioactive Milk
Nuclear disaster contaminates many food such as milk, mushrooms, fish, vegetables, meats, fruits, rice, tea and etc. Once it happens, it will make the nature continue to be contaminated because of long half-lives of radioactive materials (those of Sr-90 and Cs-137 are about 30 years). Unstable damaged Fukushima nuclear power plants still emit radioactive materials to the environment. I live in Tokyo, and like many other people I have had fears for invisible radiation since last year, which was often invoked when I thought what to eat. I have expressed in this poster what I have felt in this pessimistic daily life. Nuclear power is very destructive to both the nature and our lives.
Japan
2012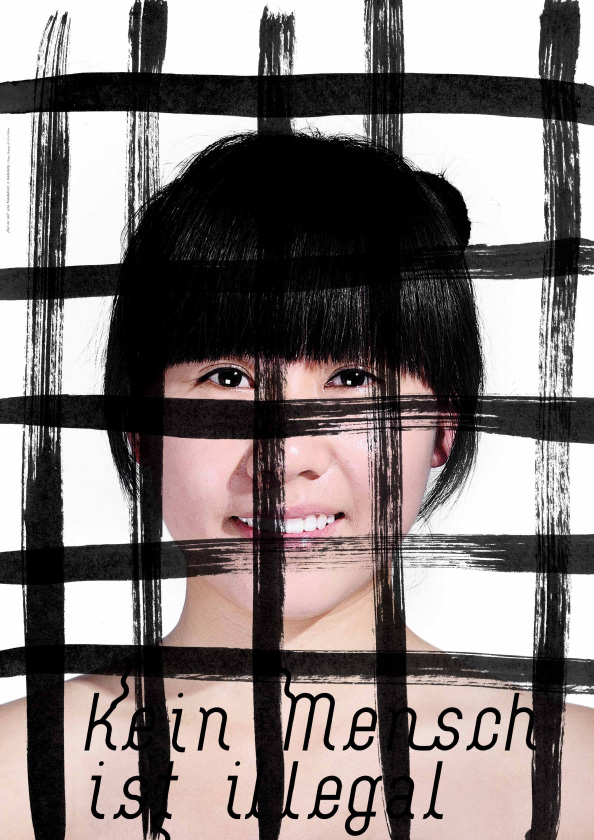 China
2010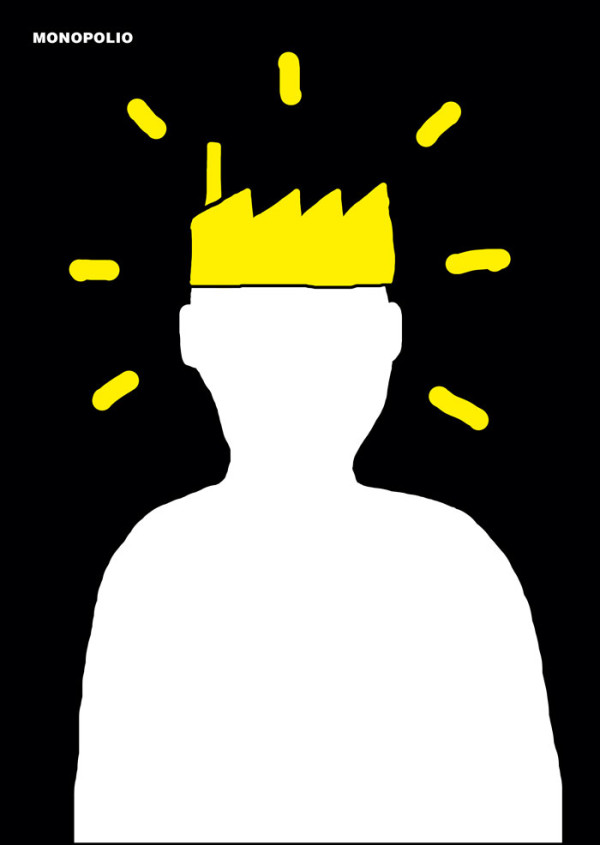 Miguel Angel Rangel
Monopoly
This poster was made to denounce the concept of corruption. It is a personal vision on monopolistic practices, an analogy between industry and the monarchy where there is a single leader.
Mexico
2016