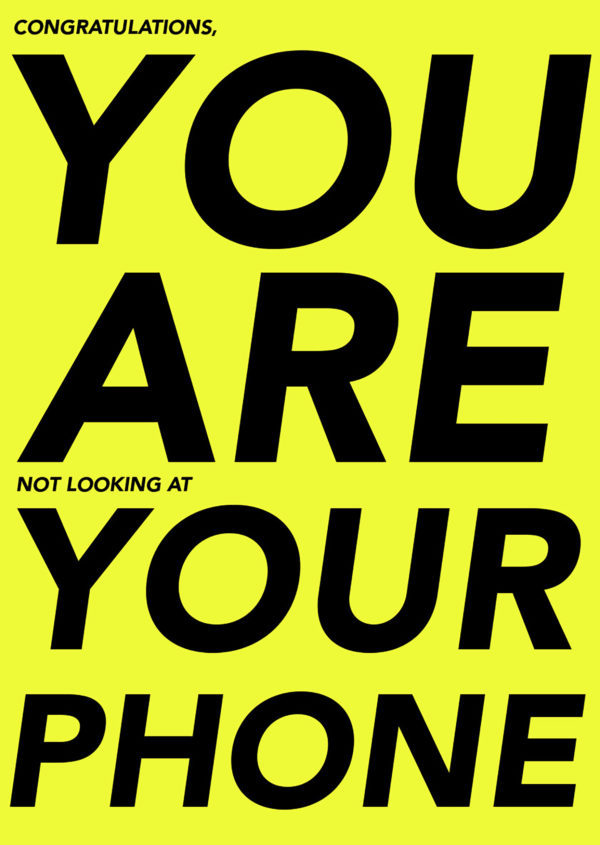 Manuel Gensheimer
Reality reminder
This poster is a quick reminder in the name of reality.
Lift your head and cross the thin line between screen life and real life. You won't regret it.
Germany
2018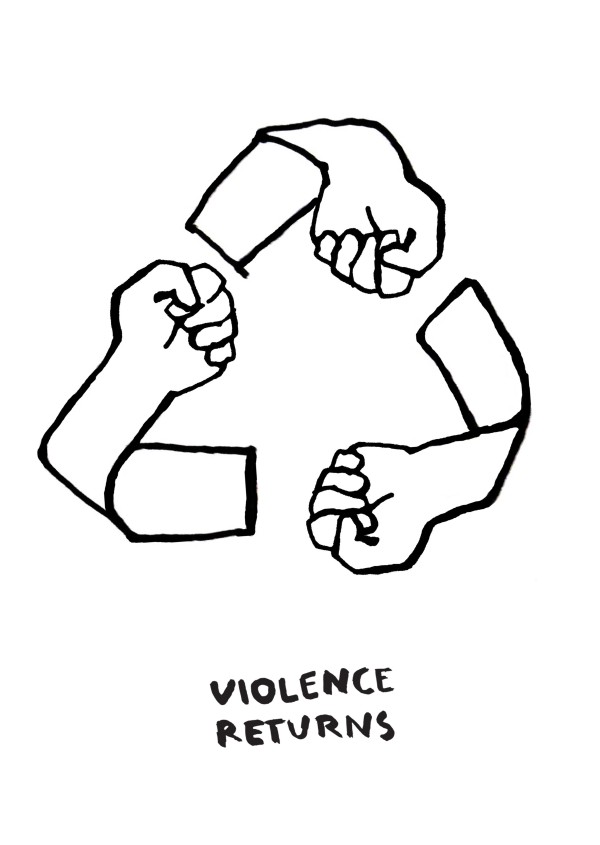 Katarzyna Piróg
Violence returns
Violence generates violence, how do we stop this circulation of aggression? A man beats his wife, the son is watching, the boy grows up and now he is beating his own wife, his child is watching…the circle will repeat. We need to stop this creation of violence. It circulates shamelessly in every part of our lives. It is everywhere: in our home, school, university, workplace, on the streets, in media, movies and we cannot find a perfect solution to reduce violent crime – because the solution doesn't exist.
Poland
2015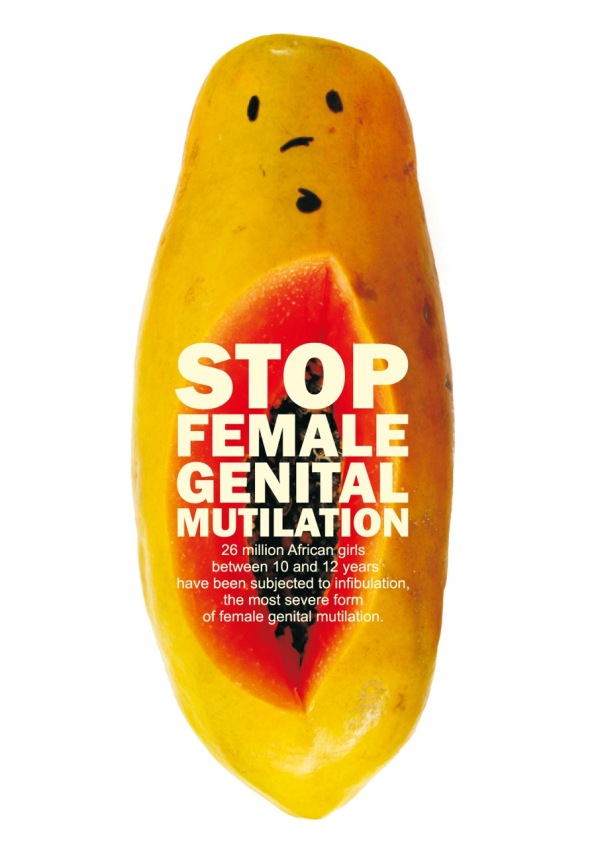 Elmer Sosa
Female Genital Mutilation
Despite years of globalization, the genital female mutilation, it still continues as a ritual of great importance in countries in africa,  some of them in the middle east, in communities of asia, north america, latin america and europe.
The rights of women are violated since their childhood, inherits the girl, by a single tradition; death disease chronicles, psychological trauma, countless irreversible damage for life.
This poster requires a high female genital mutilation stop,  and women have the right to decide on her  body, on her  way of thinking, and about their well-being, fortunately, mexico is a country that no count with alarming number in this mutilation genital ritual, and not to suffer this problematic in mexico don´t  forced us  to limit ourselves to do not demonstrate this problem, this poster is a cry of support for them, the women who have been mutilated and at the same time a protest cry for those who are still practicing this action.
Mexico
2011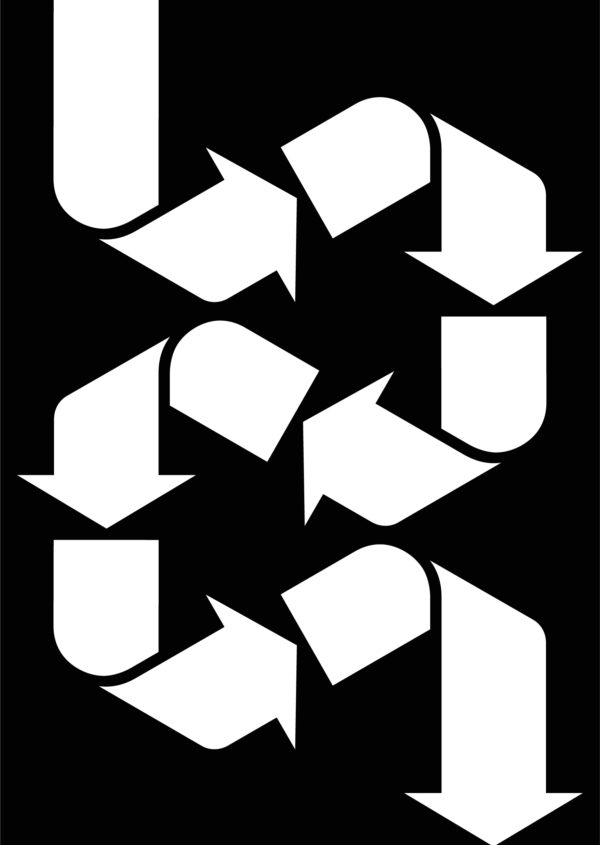 Mitja Schneehage
Straightening the circle
The symbol of the cycle is omnipresent on todays products and packagings. To the consumer this can be misleading, constantly suggesting the waste will be reused. This way of recycling often is just a disposal via detours. Wrongly disposed or problematic materials are burnt or exported, statistically counting as recycled. While the total amount of waste produced is going up, the real challenge of reducing waste is neglected.
Germany
2019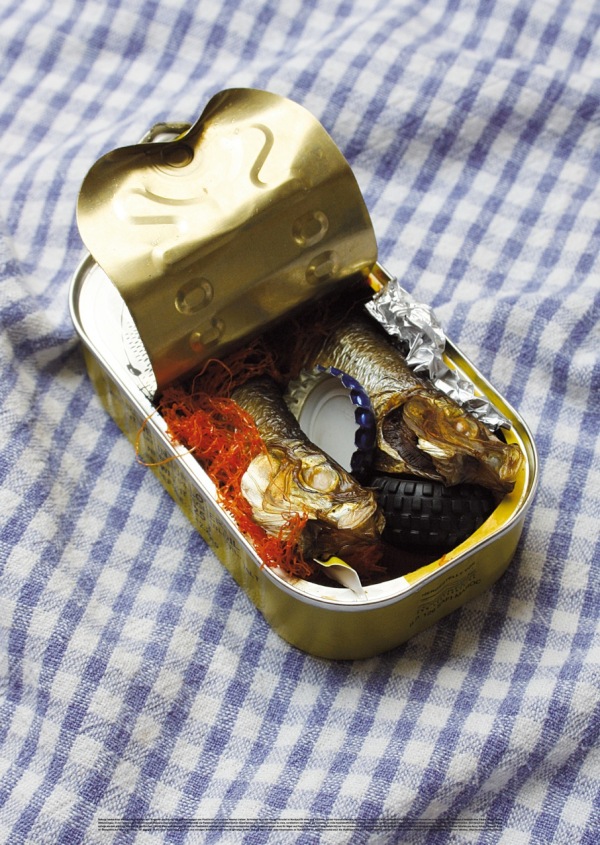 Clarissa Becker
Müllfisch
In einem riesigen Strudel im Nordpazifik kreisen derzeit etwa drei Millionen Tonnen Kunststoffabfälle – Tendenz steigend. Neben den unmittelbaren und offensichtlichen Folgen für die Tierwelt sind die langfristigen Folgen für den Menschen, der am Ende der Nahrungskette steht, derzeit noch nicht geklärt. Fest steht: Dieser Müll bedroht das sensible Ökosystem der Meere und die Tiere, die in ihm leben und trotzdem auf dem Teller landen.
Germany
2011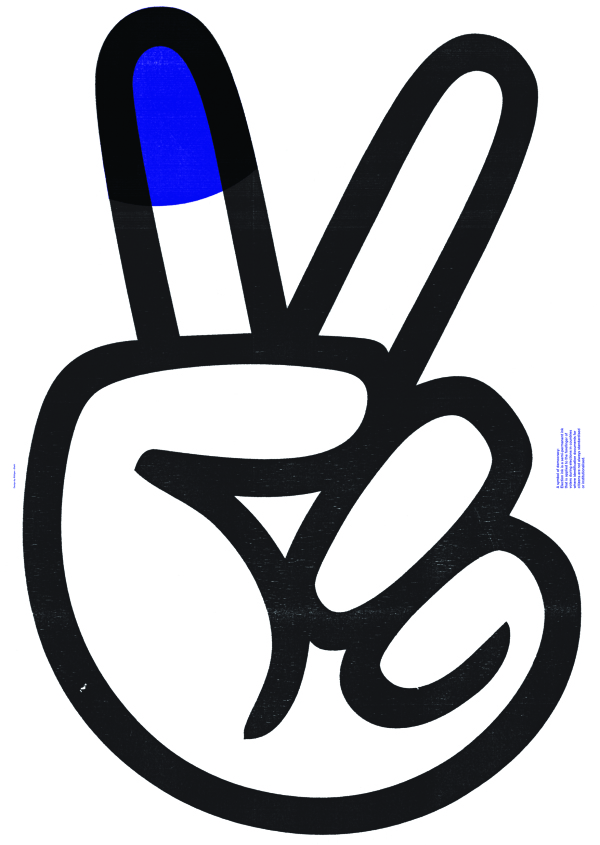 Tobias Röttger & Susanne Stahl
A symbol of democracy
Election ink is a semi-permanent ink that is applied to the forefinger of voters during elections in countries where identification documents for
citizens are not always standardized or institutionalized.
Germany
2013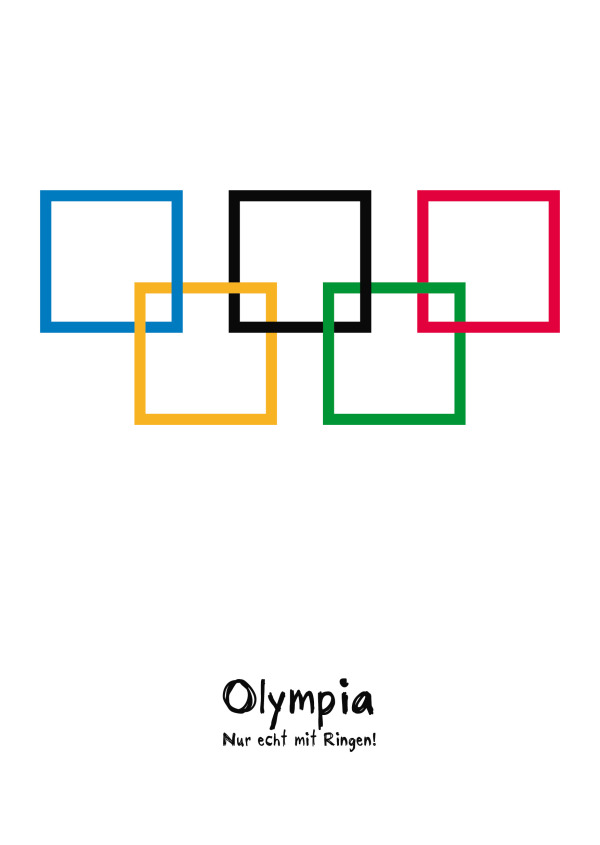 Daniel Kreutz
Olympics – Only authentic with rings!
Wrestling belongs to the Olympic Games, as the rings to the Olympic symbol.
Germany
2013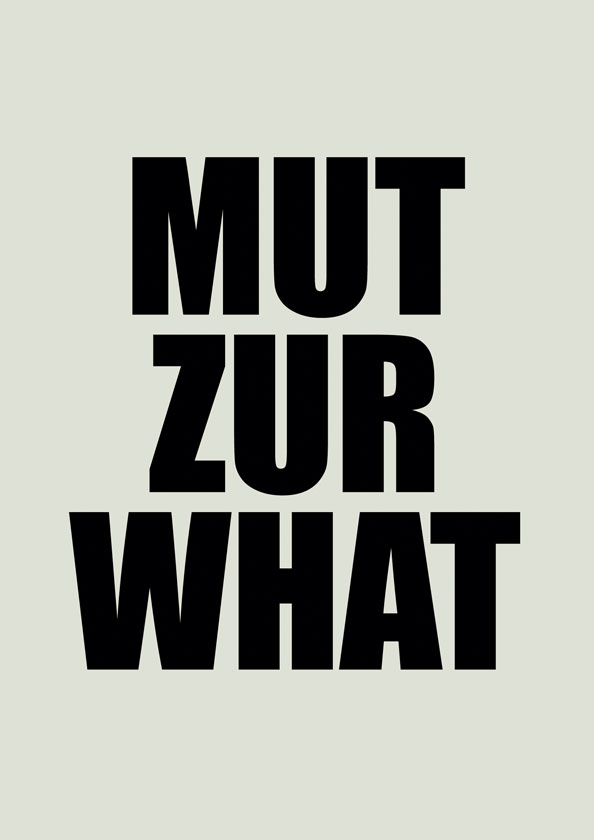 David Jimenez
Mut zur What
The first time I heard about the competition, I thought »Courage for what?« because I did not understand what  it was about. Later when I read the details, I understood the significance of these 3 words. Sometimes we have the courage, burning inside, but we are not sure how to use that rage, we don't have a suitable way to express it and tend to do what the masses do.  idea how cruel his short existence will be, before it ends at a fast food restaurant.
Ecuador
2015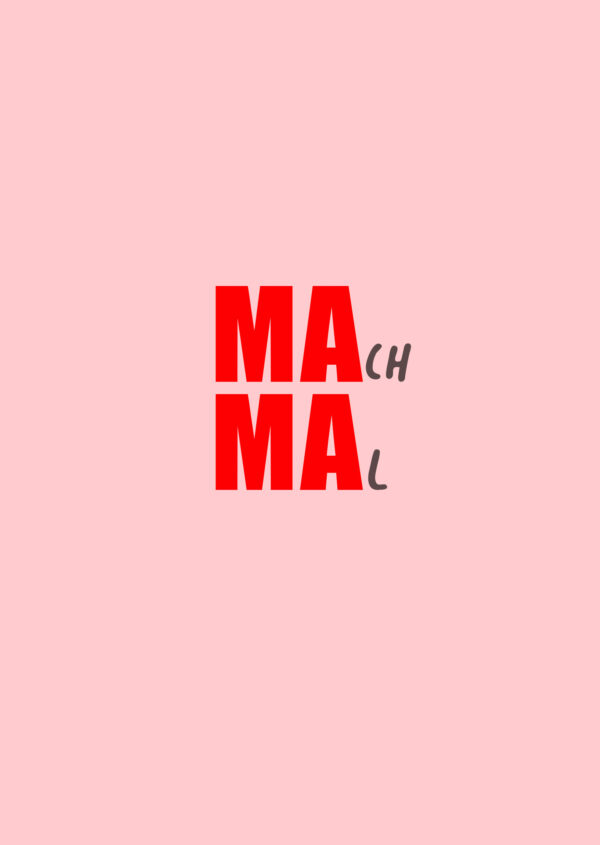 Nina Hanzelic
Mama
Let's face it: between part-time, care work and housework, mothers actually work full-time. No one cares if they have the tools, the time or a team to support them. Even the day off is used to finally organize medical appointments, buy a birthday present for the kids' party on Saturday, look for bigger shoes, put away the clean laundry pile and get a new sunscreen.
Actually, mommy is just an acronym for do. Unnoticed and unpaid, of course.
Germany
2023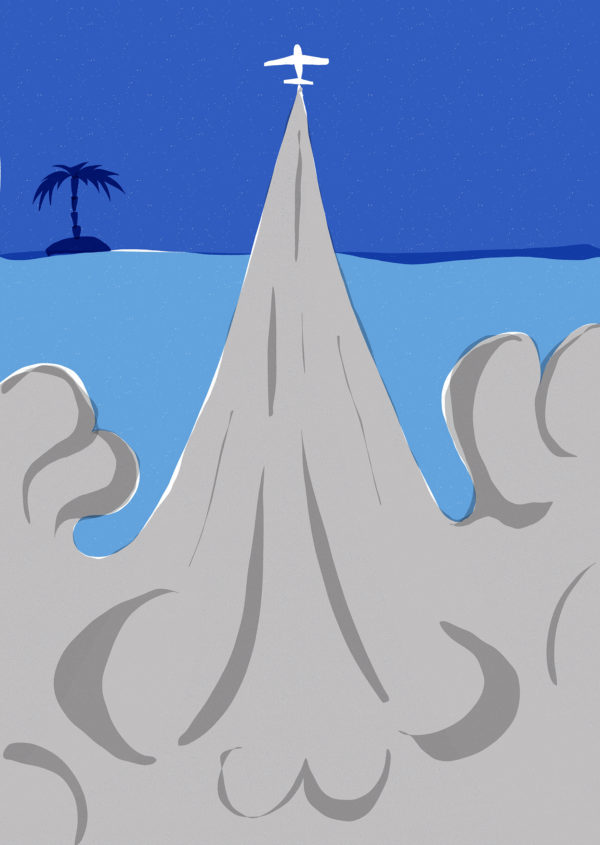 Sebastian Schellenberger
Happy Holidays
Consciousness for climate change is constantly growing. But while we're willing to make small changes in our everyday lives, there are still many areas that remain completely untouched in their immense carbon dioxide emission. Many people commute to work in order to save greenhouse gasses, but book a transatlantic flight for their hippie-holiday in Thailand. And while it's the most poolutive way of travel, airtravel makes up only 2% of worldwide greenhouse gas emmision. We need to think bigger then buying bio.
Germany
2019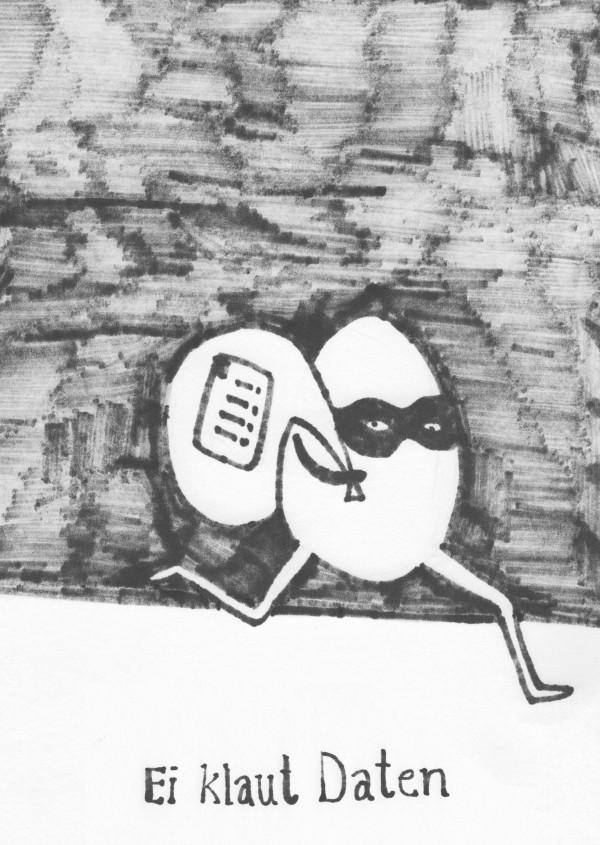 Elisabeth Articus
Egg steals Data
Data theft on the Internet.
Germany
2015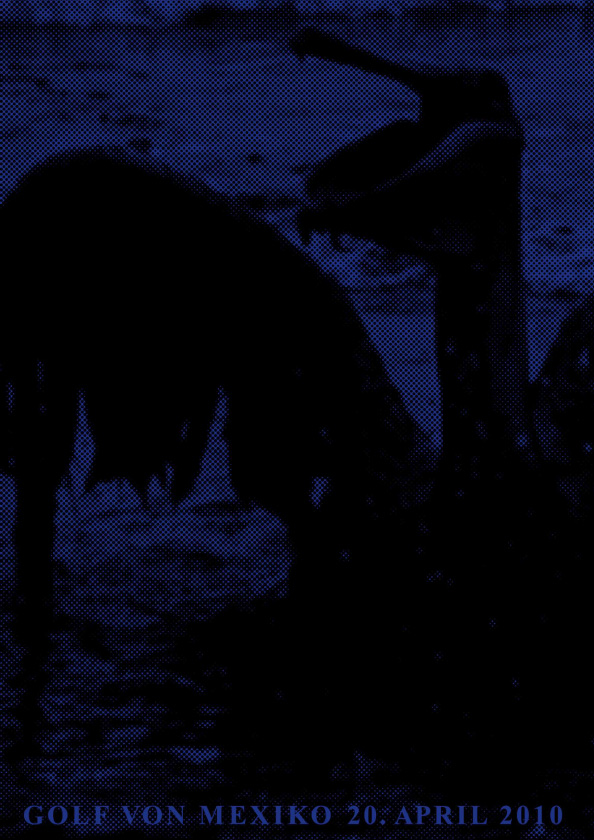 Switzerland
2010


Klara Forner
(K)ein Blatt vor den Mund nehmen. *
It is so comfortable to be dependent. Laziness and cowardice let people follow others' opinions and aims. Governments or companies can use us for their benefits. The more we keep silent, the more others raise their voices. It is so uncomfortable to have an own opinion. The shame is liberated; the thoughts are covered by leaves: The poster shows the change of censorship in our society.
*»Kein Blatt vor den Mund nehmen«(literally: Not putting a leaf in front of your mouth.) means to speak out liberate, directly and shameless.
Germany
2015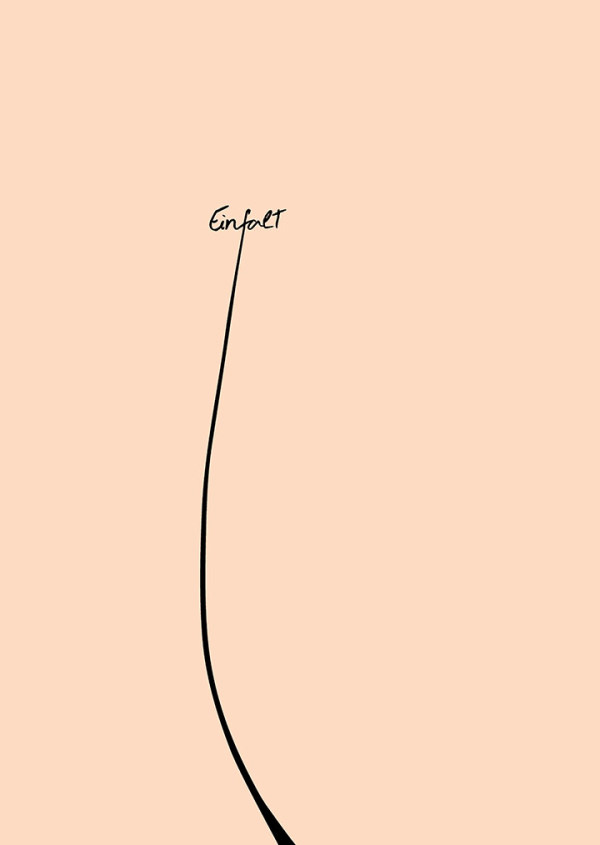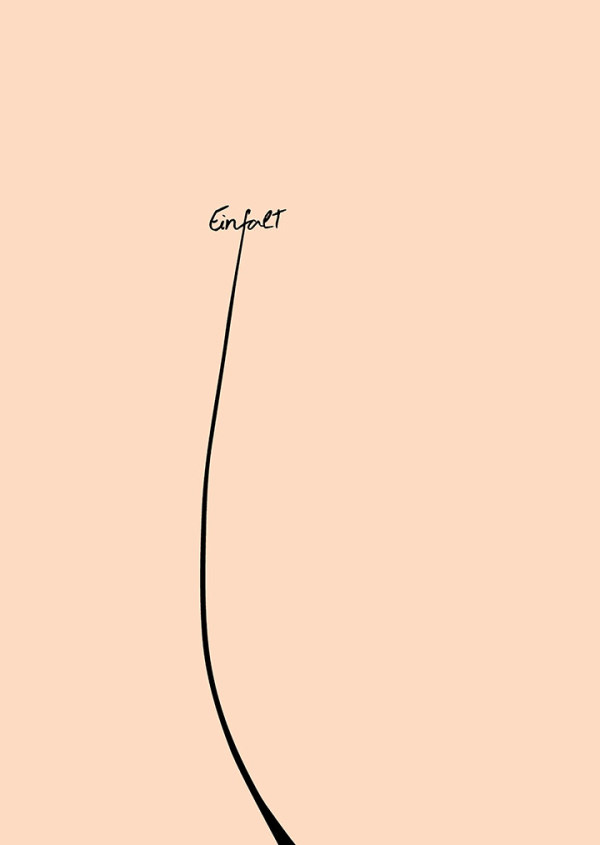 Till Kraschutzki
Simplemindedness is for the butt
The German word "Einfalt" (Simplemindedness), which denotes a certain narrowness of mind is made up composed of the word "ein" and the word "falt".
So far "Einfalt" – following the word origin – is just something that applies to the human behind.
Germany
2014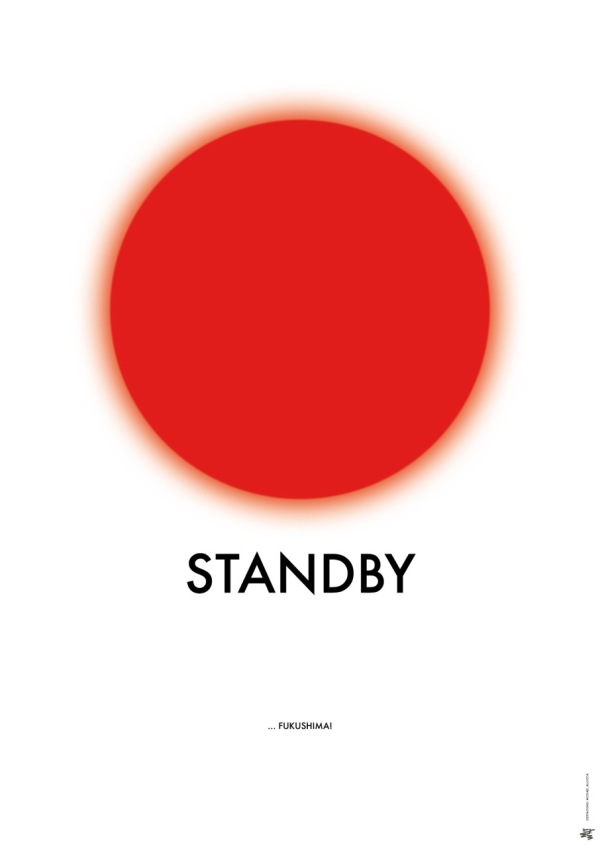 Michael Allocca
Standby Fukushima
Die Katastrophe für Mensch und Natur in Japan ist nur wenige Monate alt, aber medial weitestgehend schon wieder vergessen. Das Plakat soll uns das Schicksal und die noch ungeklärten folgen für Mensch und Natur wieder ins gedächtniss rufen. Zugleich weißt das Plakat auch darauf hin, das die atomare Katastrophe in fukushima nicht behoben quasi nicht "abgeschaltet" ist.
Germany
2011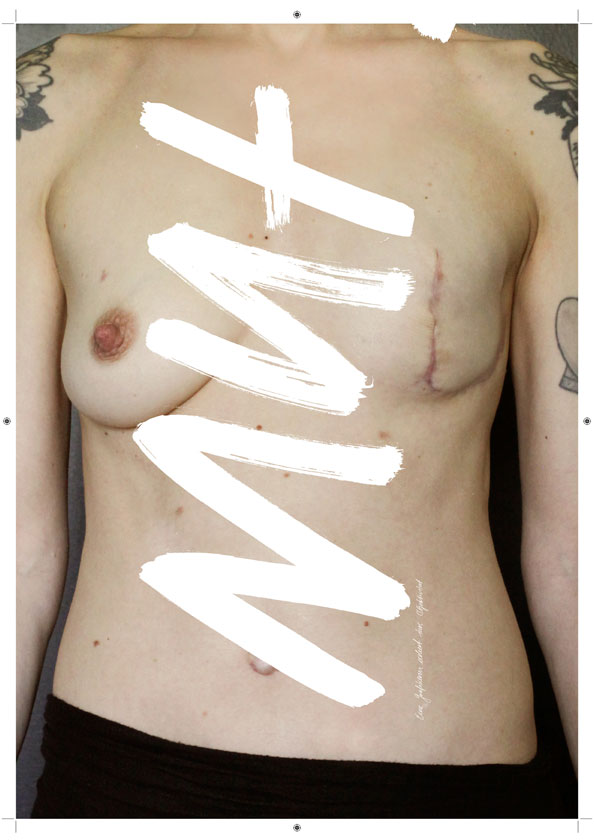 Trix Barmettler
MUTWUT!? A graphic designer loses her objectivity.
Switzerland
2015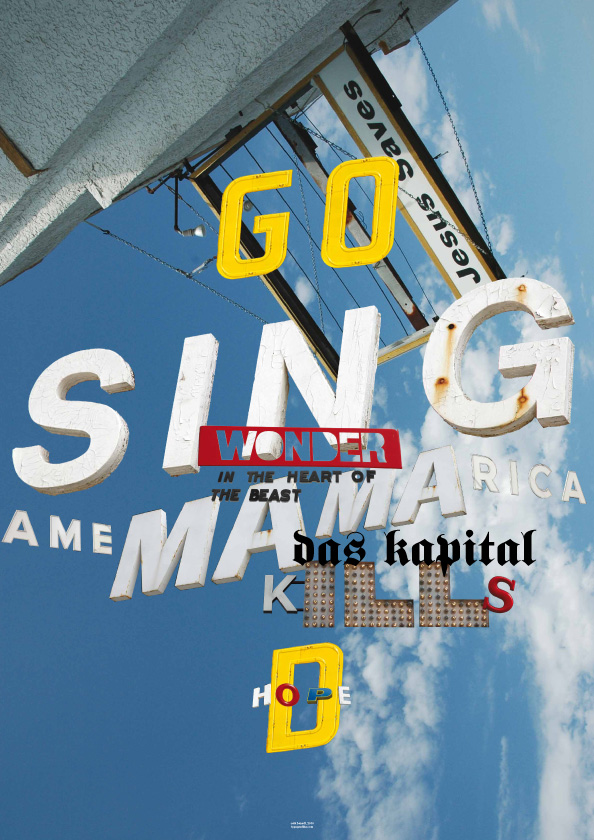 USA
2010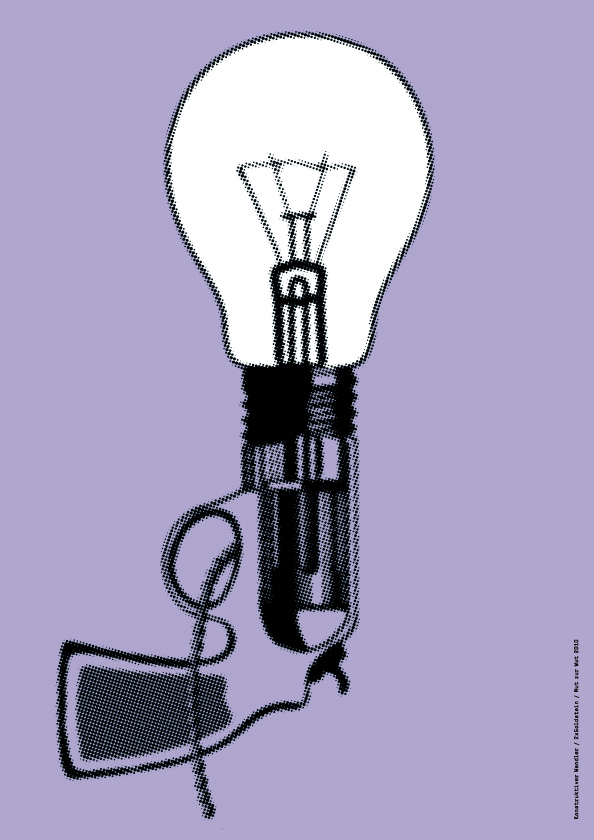 2xGoldstein
Konstruktiver Wandler
Germany
2010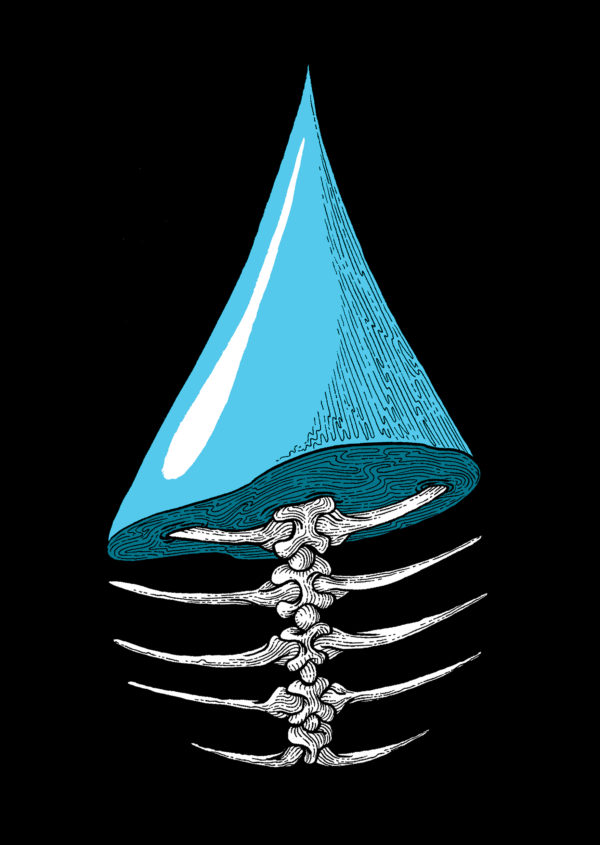 Elmer Sosa
Water
Water is considered a symbol of life. The waste of water reveals the danger of a total depletion of consumable water and the eventual death of mankind.
Mexico
2017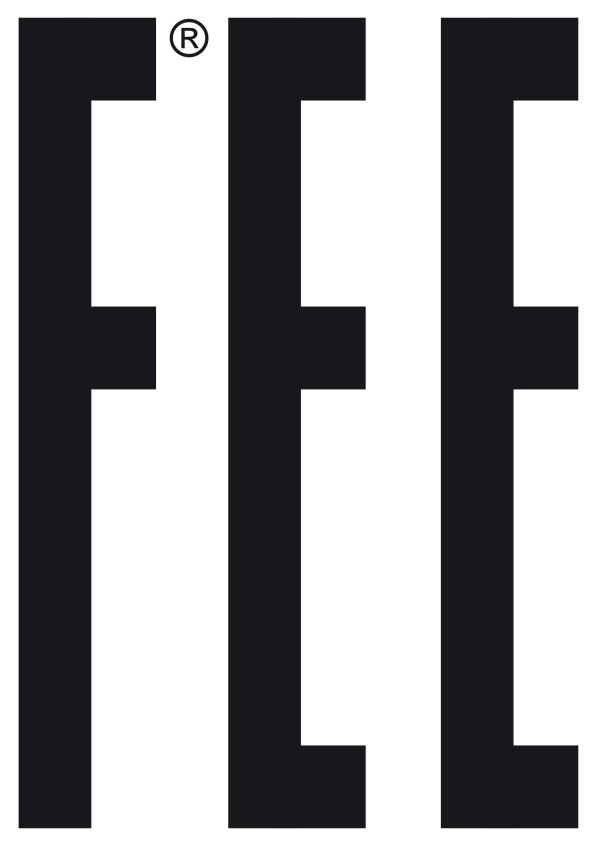 Fabian Krauss
Fee F®ee
Concerns profit, people lose.
Germany
2015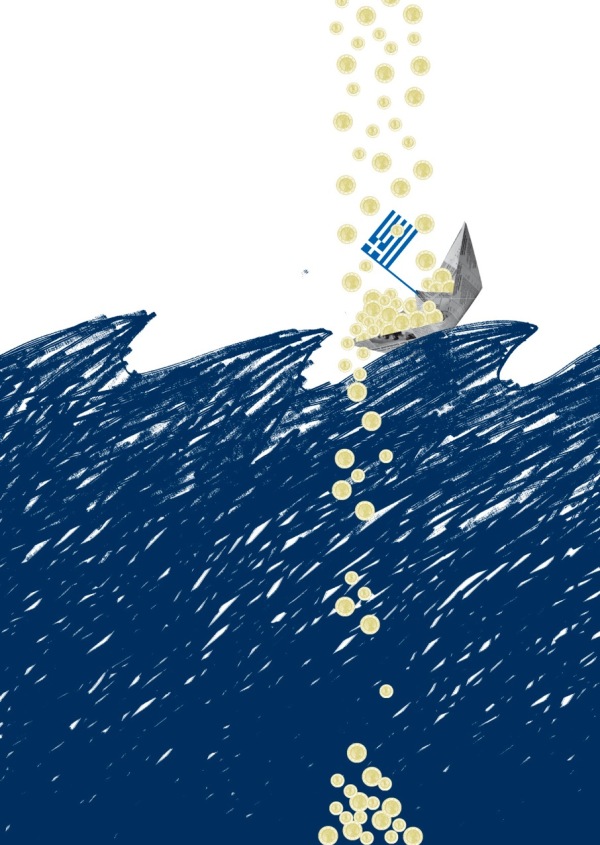 Grit Fiedler
Greece
Das sinkende Schiff.
Es scheint ein finanzieller Tsunami durch Europa zu brausen. Indem wir die anderen retten, versuchen wir uns selbst zu retten, um in einem aussichtslosen Versuch der Schulden Herr zu werden.
Germany
2011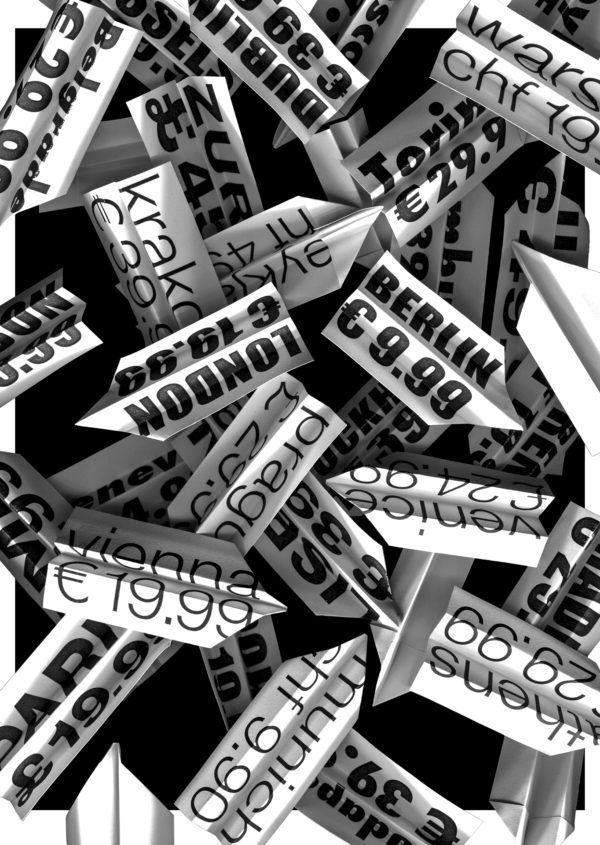 Kathrin Scheller
Discount Carrier
Discount priced weekend or shopping trips via airplane have become part of life in Europe, but this is very bad for the climate. This hasn't stopped us from flying more and more year after year. If the prices stay this low, the price we all must pay will be enormous.
Switzerland
2019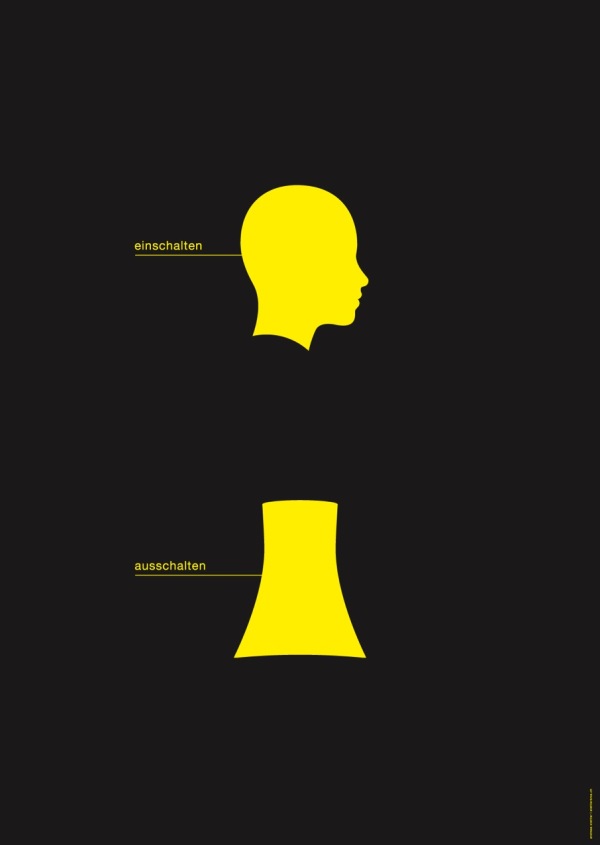 Andreas Stettler
Ein / Aus
Es ist ganz einfach:
Kopf einschalten – AKWs ausschalten.
Switzerland
2011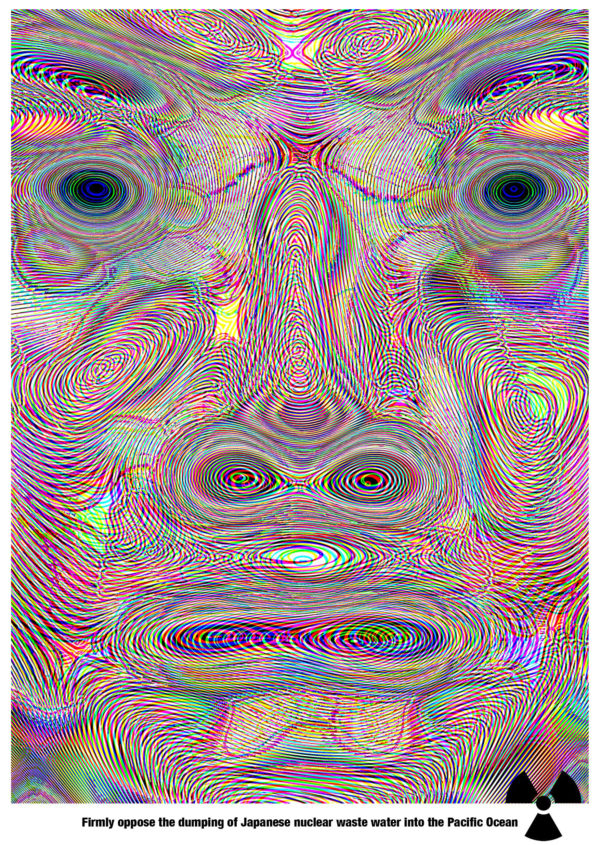 Yuese Chen
Firmly oppose the dumping of Japanese nuclear waste into the Pacific Ocean
After hearing the news that "Japan is going to dump nuclear waste water into the Pacific Ocean", I believe everyone's mood and expression in the world are just like this poster, dazed and anxious… This expression has been integrated with the spread of nuclear waste water in the Pacific Ocean, so as to warn the whole mankind to resolutely oppose this behavior.
China
2021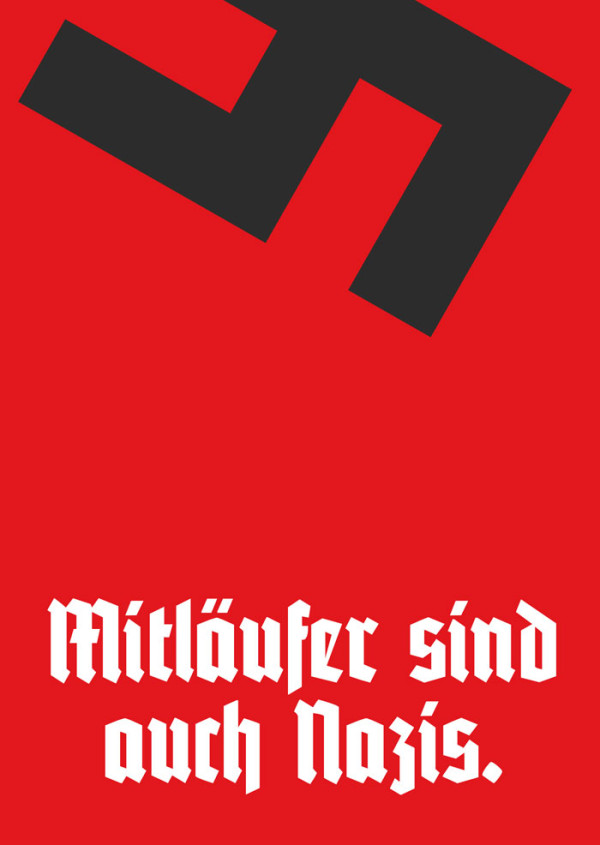 Tony Futura
Hangers-on (hangers-on are half nazis)
Not considering yourself a Nazi does not mean you're allowed to be rassistic towards others in public. Same as the sentence "I don't have anything against foreigners, but …" often ends with the complete opposite opinion. This is a poster to remind all the concerned citizens on what the other people really think about their behaviour.
Germany
2016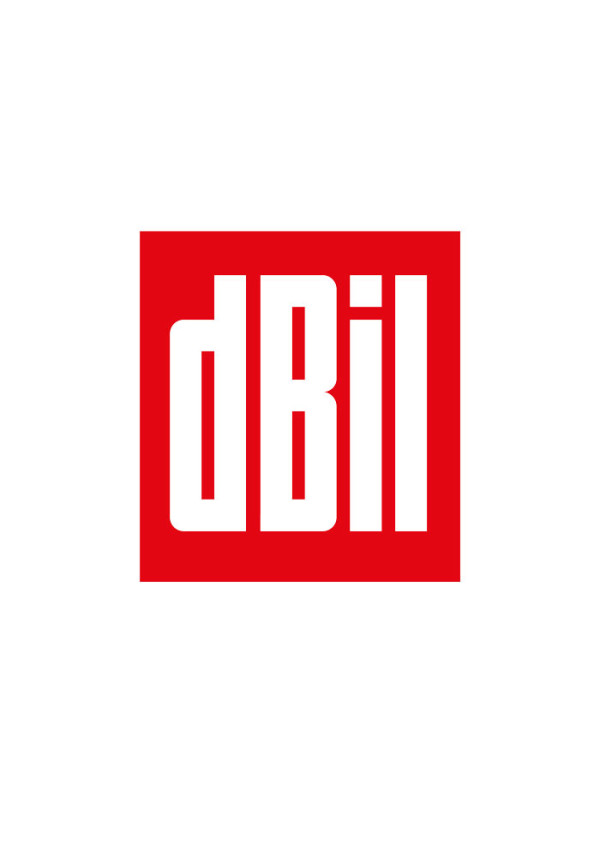 Max Hathaway
These Times of Feeble Minds
Raging bulls foam for red rags, and red rags require expert guidance. The cattle longs to be driven.
An overcrowded and digitally leveled humanity is in dear need for a sense of significance. Who whines is fed hot air through a thick teat, which should be be enough to fill them up.
Germany
2016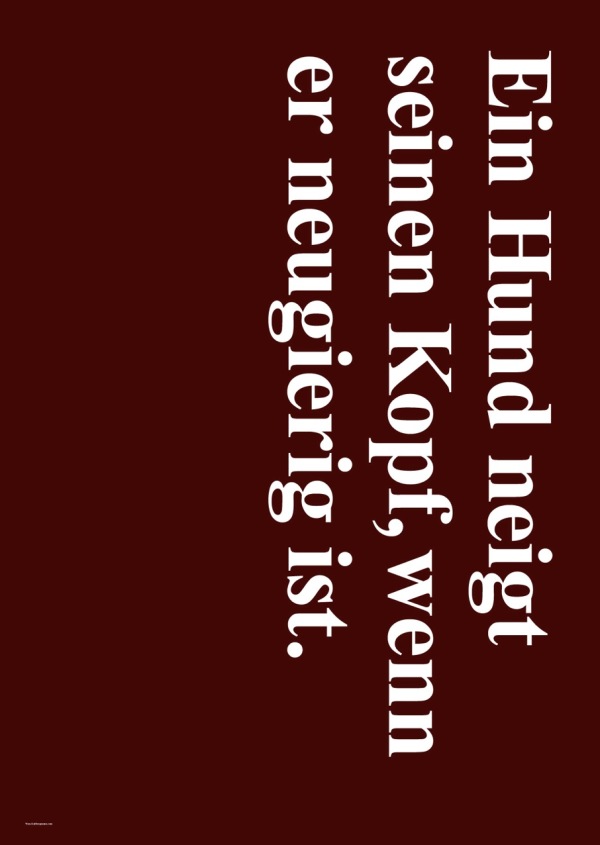 Kai Bergmann
Hund
"Plakate sind interaktiv.
Und provokativ.
Dieses mal nicht dekorativ.
Aber dafür plakativ.
Germany
2011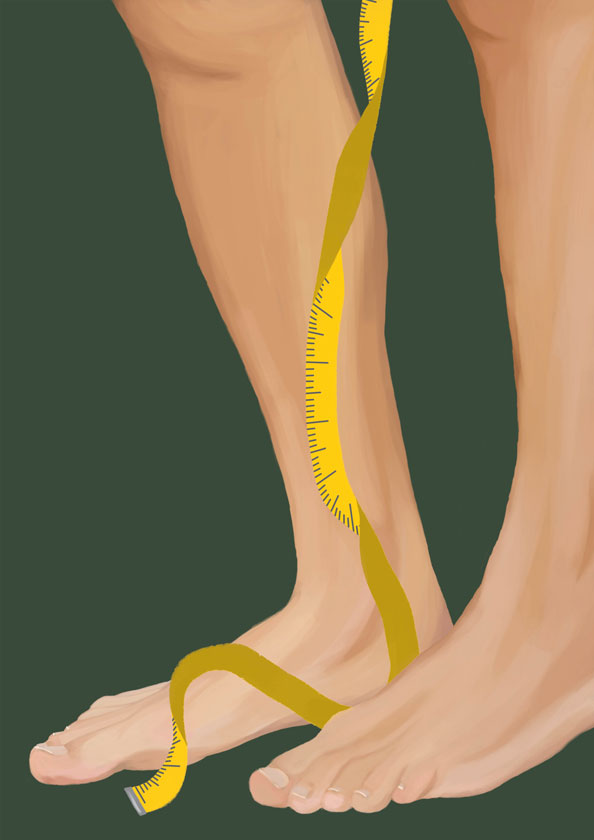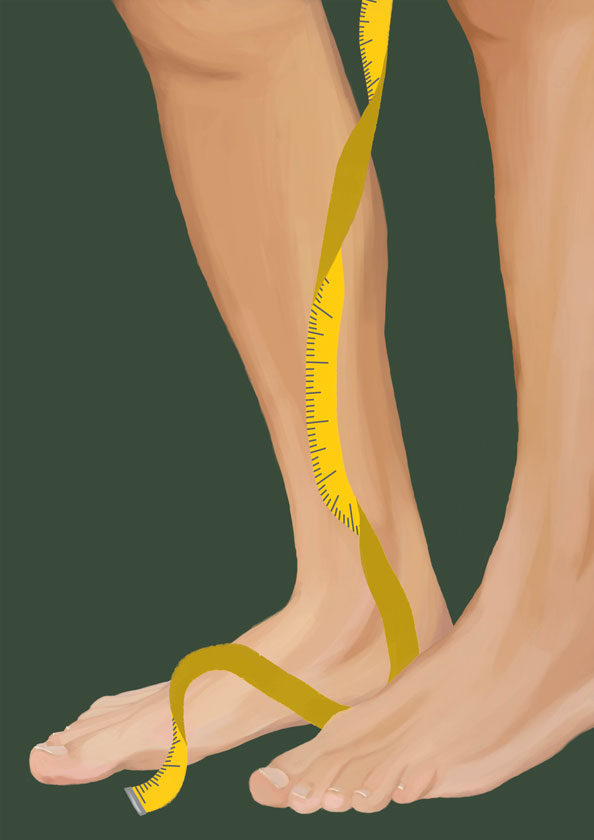 Zoé Hall
Form Follows Function
People are reduced to superficialities, which have nothing to do with the natural course of events. The (western) beauty ideal detaches itself from the original function of the human organism. This example refers to men, but the principle obviously counts for women too.
Switzerland
2015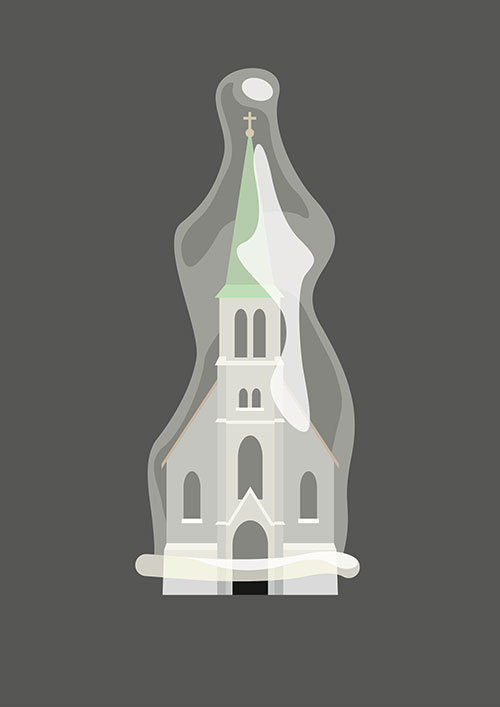 Julien Joliat
Pandemic
Love life, stop fanaticism.
Switzerland
2012